DOWNTOWN — Two more proposals to create affordable housing on LaSalle Street could get city funding.
The proposals are part of an initiative to revitalize LaSalle Street in the Financial District by turning office buildings into residential units. Developers pitched ideas, and the city initially chose three in March — but two semi-finalists resubmitted their proposals and have been chosen to move forward and possibly get tax-increment finance funding.
The final two picks are for 105 W. Adams St. and 30 N. LaSalle St.
The five proposals need City Council approval to get the funding and move forward. If approved, they'll create more than 1,600 housing units, with more than 600 of them affordable.
The conversions could reduce upper-story commercial vacancies along the corridor by nearly 50 percent, officials said.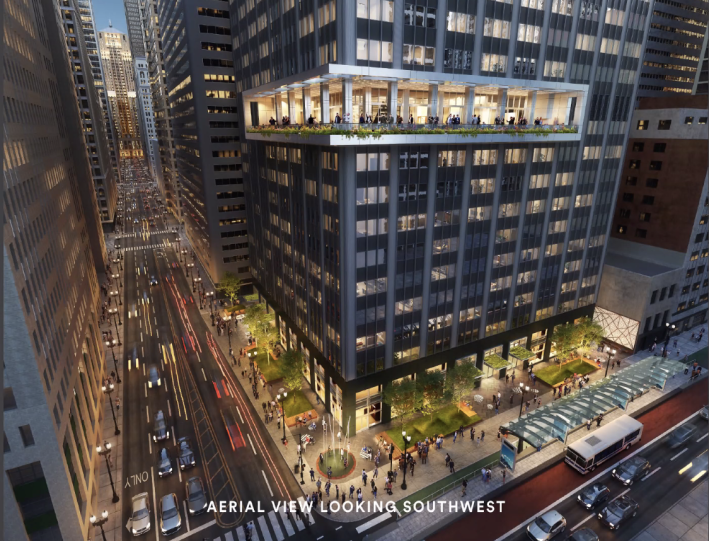 "As LaSalle Street continues to evolve as one of the most distinguished and storied corridors in the Midwest, these conversions reaffirm the city's support for innovative projects and improvements that reinforce its economic vitality for all Chicagoans," Mayor Lori Lightfoot said in a news release.
The two new finalists are asking for less tax-increment financing funding than they'd initially requested.
Celadon Partners and the Blackwood Group have suggested a $178 million project to create 247 apartments at 105 W. Adams St., with 75 percent of them affordable. The redevelopment would have a fitness room for tenants, roof deck, grocery store, community space and coffee shop.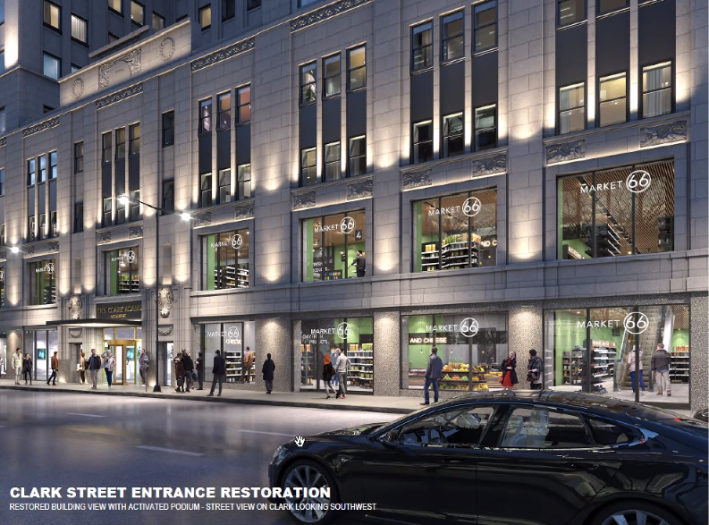 Celadon Partners officials said they were able to secure more funding for their proposal, so they are now asking for $71.5 million in tax-increment finance funding instead of their initial $75 million.
Celadon Partners is the only affordable housing developer that submitted a proposal for the LaSalle Street Initiative. Its proposal had the largest percentage of affordable housing, but a snag with the building's owner held the proposal back, according to the Department of Planning and Development. That issue has been resolved.
Celadon Partners plans to offer units to households making 40-80 percent of the area median income, with those homes catering to students and Downtown workers.
"We think that our potential tenant, there'll be a lot of younger folks. Certainly there'll be families, too, because we are putting in three-bedroom units," said Scott Henry, Celadon's CEO and co-principal. "But we really think that this is an untapped but really needed housing source for people that will really value it that work in the city."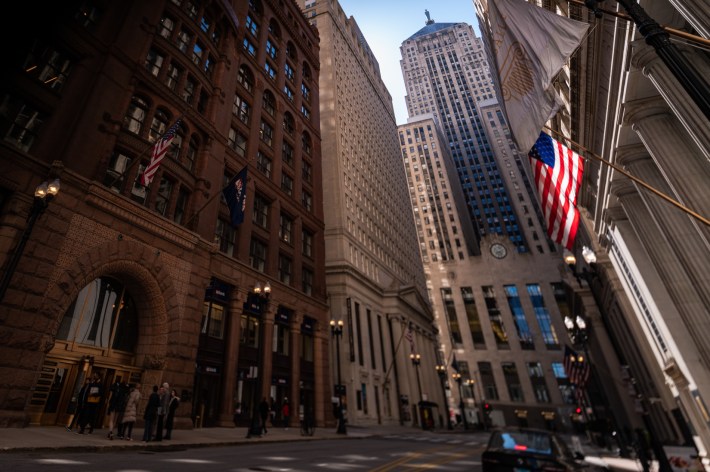 Golub and Co., the developers behind the 30 N. LaSalle St. project, could not be reached for comment, but its leaders told the Tribune it reconfigured its proposal "to construct a smaller project with fewer units in order to cut costs" and ask the city for less money.
The original $173 million proposal pitched to city officials included 349 apartments, 105 of which would be affordable. It also included ground-floor retail, a terrace and seating along the border of the property.
Now the project is estimated to cost $143 million, but it's unknown how much city funding Golub and Co. has requested.
The three other proposals are for projects at 111 W. Monroe St., 135 S. LaSalle St. and 208 S. LaSalle St. They are slated to create 1,059 apartments, 317 of them affordable, and will get $188 million in tax-increment finance funding.
All five proposals will go through a review process with the city's planning and housing departments, according to a news release. They will then move to the Community Development Commission and then City Council for final approval.
Listen to "It's All Good: A Block Club Chicago Podcast":