CHICAGO — Walmart is closing four full-service stores this weekend, including three on the South Side.
The announcement comes just two months after closing its Lincolnwood pickup-only store.
The stores that are closing:
Chatham Supercenter, the Walmart Health Center and the Walmart Academy, 8431 S. Stewart Ave. 
Kenwood Neighborhood Market, 4720 S. Cottage Grove Ave. 
Lakeview Neighborhood Market, 2844 N. Broadway
Little Village Neighborhood Market, 2551 W. Cermak Road 
Pharmacies at these locations will remain open to serve clients for up to 30 days. Patients can call or visit the pharmacy until May 12 to start a preferred transfer process, Walmart spokesperson Felicia McCranie said.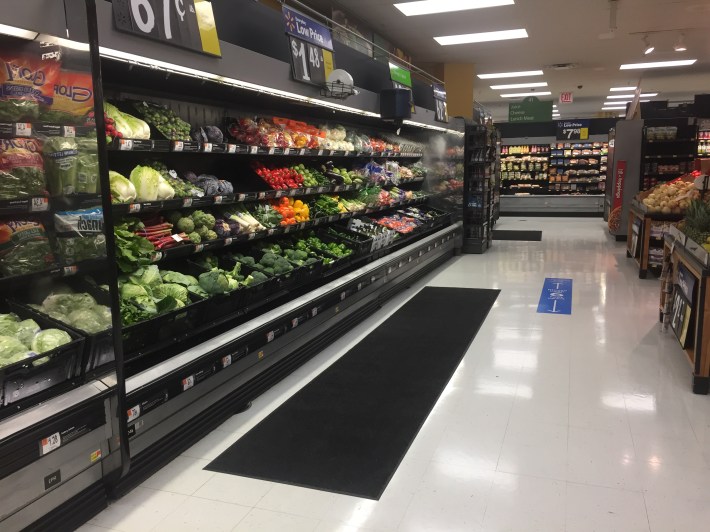 Officials with the big-box retailer said poor sales are to blame for the closing, saying the stores hadn't been profitable since the first location opened 17 years ago.
"These stores lose tens of millions of dollars a year, and their annual losses nearly doubled in just the last five years," company officials said in a news release. "The remaining four Chicago stores continue to face the same business difficulties, but we think this decision gives us the best chance to help keep them open and serving the community."
Despite attempts to "improve the business performance of these locations" — including building smaller stores, localizing product assortment and investing $70 million in store upgrades and health clinics — the results haven't been what they hoped, company officials said.
The retailer will work with local leaders to find reuse options for all of the buildings, officials said.
Walmart opened the West Chatham Health Center in 2020.
The decision comes two weeks after the Bronzeville store had its license suspended by the city's health department for failing to maintain the facility.
Local officials blasted the mega retailer for closing the stores. Mayor Lori Lightfoot said she was "incredibly disappointed" in the decision.
"Unceremoniously abandoning these neighborhoods will create barriers to basic needs for thousands of residents," Lightfoot said in a statement. "While near-term arrangements will be made for workers, I fear that many will find that their long-term opportunities have been significantly diminished. I call on Walmart to ensure that these soon-to-be-closed stores are repurposed with significant community engagement so they can find a new use to serve their neighborhoods. Walmart also needs to ensure that our residents in these communities that have been left behind will continue to have a reliable source for their everyday necessities. We as a City will do everything in our power to do the same."
Other elected officials said they were outraged by the move to so quickly shut down stores, some of which have been in neighborhoods for nearly two decades.
Ald. Pat Dowell (3rd), Alderman-elect Lamont Robinson, Reps. Kam Buckner and Curtis Tarver and Sens. Mattie Hunter and Robert Peters issued a joint statement calling the closings "unethical."
"The communities on the South and West sides of Chicago have already been struggling with increased food costs due to inflation. Walmart's decision to close four stores in predominantly Black and Brown communities not only worsens food deserts, but will also increase grocery costs for families," the statement read. Walmart's decision to close these stores is not only shortsighted but also shows a lack of understanding of the needs of the communities they serve."
The closing leaves Walmart with four stores in the city: 10900 S. Doty Ave., 4626 W. Diversey Ave., 7535 S. Ashland Ave. and 4650 W. North Ave.
Watch our "On The Block" TV show on The U, CW26 and MeTV.
Listen to "It's All Good: A Block Club Chicago Podcast":