DOWNTOWN — Leaders with Shedd Aquarium and the Grant Park Advisory Council are pressing for more details about the summer's NASCAR race in Grant Park as concerns grow about the expanded presence of the event.
Officials say they are worried about the race's impact on park grounds and how road closures will affect the number of visitors to Shedd Aquarium on one of its busiest weekends. The aquarium is located just south of Grant Park at 1220 S. DuSable Lake Shore Drive.
Grant Park will be booked 84 days between May 18 and Aug. 13 for setting up, hosting and teardown for special events, according to Park District records obtained by Block Club Chicago. Nearly half of those days will be dedicated to preparing, running and cleaning up the July 1-2 NASCAR race, despite reports from Crain's last summer forecasting a two-week takeover of the park for the race and later 21 days before the race and 10 days after.
Now, race leaders can start setting up 26 days in advance, and they have 13 days to clean up, records show. Park officials have stressed the time allotted for setup and teardown does not necessarily mean the entire park will be closed.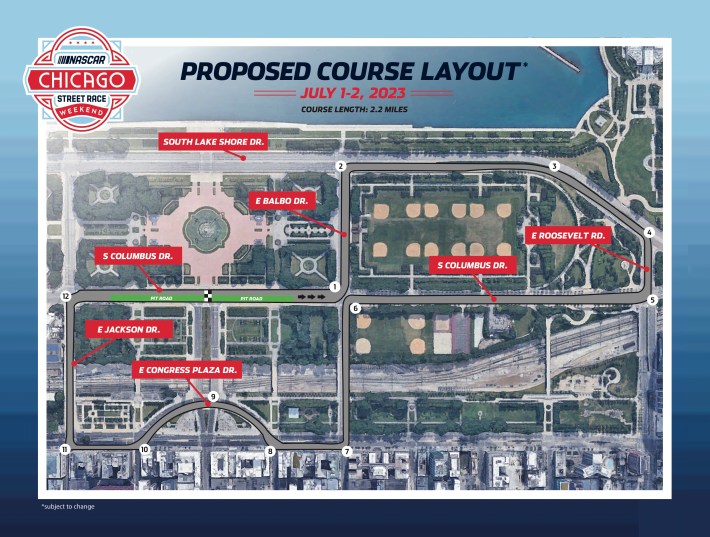 Typically Shedd Aquarium sees at least 10,000 guests a day during Fourth of July weekend, officials said. Aquarium leaders estimate the Shedd could lose $2-$3 million during race weekend, setup and teardown if parts of the museum campus are cut off or harder for visitors to reach, which may force the building to close.
"That's a mix of days that we imagine it would be very difficult to be open during the days of the race. We are going to have less attendance on some of the days … with the road closures as well as one week less of our summer camp for children," said Meghan Curran, chief marketing and experience officer for the Shedd Aquarium.
But aquarium leaders are still waiting for key information to prepare, like when nearby roads and sidewalks will close to accommodate the race, Curran said.
"We've been asking since learning the news about NASCAR for a more focused meeting on those logistics. We're very interested in how we might mitigate the impacts and make sure that we think about the actions that might make it better for guests that want to come to the museum," Curran said. "… At this point we've not yet had that meeting. We've been told it's coming. We've not had it yet."
Leslie Recht, president of the Grant Park Advisory Council, told Block Club her group hasn't received many more details about the race outside of what's been shared publicly, dating back nearly a year.
Officials for Lollapalooza and Sueños Music Festival already have released details on road and sidewalk closures along with other logistics for their events, also planned for the same summer schedule. The Grant Park Advisory Council is expecting NASCAR and the Chicago Sports Commission to present more detailed logistics in April, Recht said.
"I'm very concerned about damage to the park…I'm very concerned about access to the park for park users during the setup, during the race and after. So all of those things are problems," Recht said.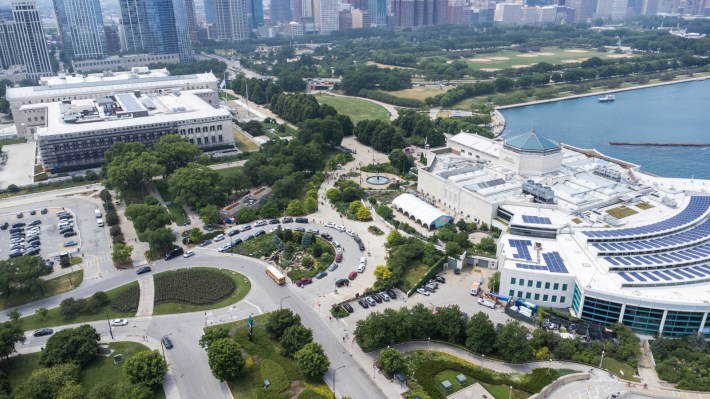 NASCAR leaders said the museum campus will be open and accessible during the street race to both "pedestrians and to cars, shared rides and public transportation." Exact details are coming soon, officials said.
A NASCAR spokesperson said in a statement that the company "has been involved in detailed meetings with scores of city departments to plan a comprehensive traffic and event management plan."
"As with all major city events, this is a collaborative process. Over the next several weeks, the plans will be finalized and shared with the City Council Alders representing the Downtown neighborhood as well as with the Museum Campus leaders. NASCAR will join the City of Chicago in a public information program," the statement said.
NASCAR officials also said Chicago Street Race President Julie Giese has "personally attended more than 100 community meetings since last summer and is committed to meeting with any groups with questions or concerns about the logistics of the race weekend."
The spokesperson also said the park's green space will not be "fenced off" until late June, despite public records showing setup can start as early as June 5.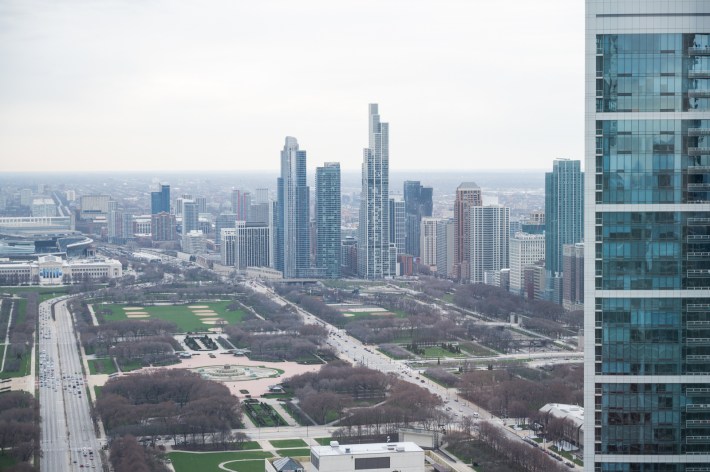 There will also be street repairs starting this spring or early summer that will take a couple lanes out of commission around the park, a spokesperson shared. Other areas expected to be impacted include sidewalks along Columbus Drive and parts of Ida B. Wells Drive. Exact details will be released soon, a spokesperson said.
Another question Recht has is what NASCAR will contribute to help mitigate the event's impact on Grant Park.
Recht noted Lollapalooza organizers paid $500,000 to resurface the park's tennis courts after parking festival vehicles on it. The music festival is also donating several pickle-ball courts to be built and installed at the park.
NASCAR is required to pay restoration costs for any damage done to the park during the event. There's also a $50,000 deposit required for any damages, according to the company's contract with the Park District. But Recht wonders if NASCAR will go beyond what's required, she said.
"That to me, is the way any big user of Grant Park who's making all that money … that's what they should be doing. They should be contributing something to the capital maintenance in Grant Park in addition to obviously, cleaning up the mess they make," Recht said. "But I didn't hear anything from NASCAR at all."
Listen to "It's All Good: A Block Club Chicago Podcast":