DOWNTOWN — St. Patrick's Day celebrations in Chicago kicked off with the river being dyed green early Saturday.
The river is bright green between Columbus Drive and Orleans Street. The effect typically lasts for several days and is the city's traditional kickoff to St. Patrick's Day, with thousands of people lining Downtown bridges and the riverwalk to see the river change hues.
Chicagoans also headed to a variety of St. Patrick's Day parades and events, including the South Side Irish Parade. More than 75,000 people attended the parade — the largest St. Patrick's Day parade outside of Dublin, according to organizers.
St. Patrick's Day is March 17, but many celebrated it this weekend, going to local parades, parties and other events.
Saturday was chilly in Chicago, with temperatures in the 30s — but many still flocked Downtown to see it turn neon green and to celebrate the weekend's St. Patrick's Day festivities.
RELATED: 15 Things To Do In Chicago For St. Patrick's Day: Parades, Bar Crawls, Irish Film Fest And More
Dyeing the river is a longtime tradition. It started in 1962 by representatives of the Journeymen Plumbers Local Union 130. It's happened almost every year since then, though the display disappeared in 2020 due to the pandemic. It made a surprise reappearance in 2021.
Photographer Kathleen Hinkel got photos of the weekend's festivities.
Photos from the weekend: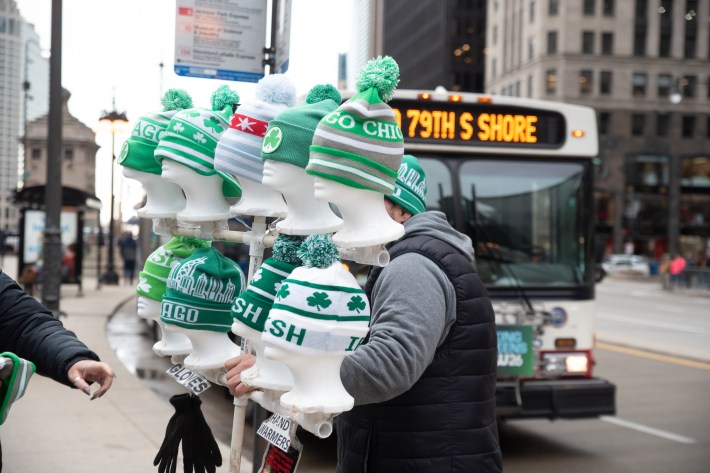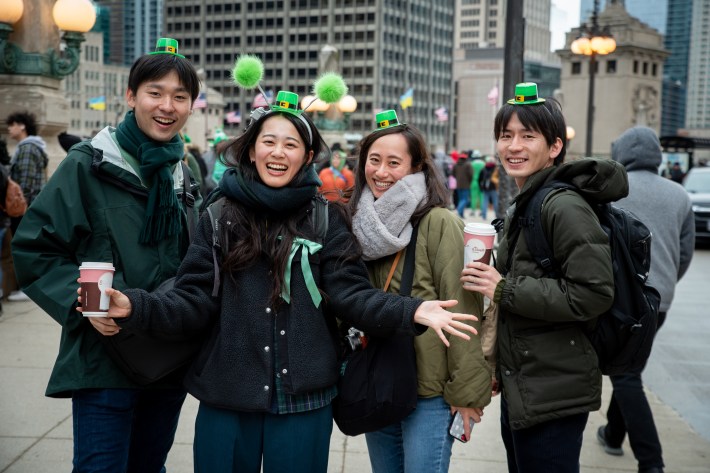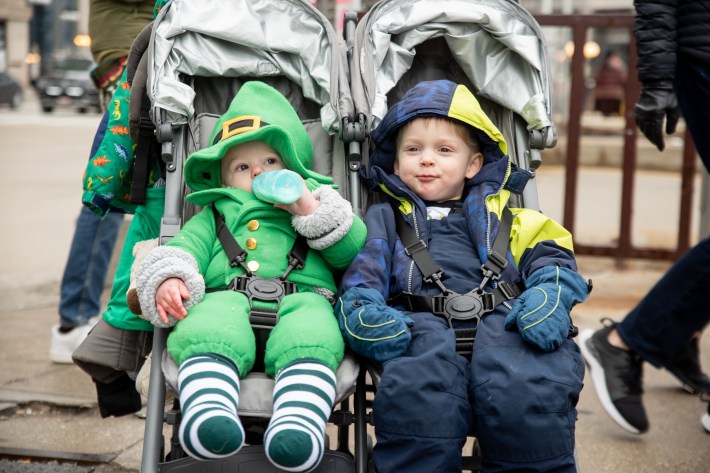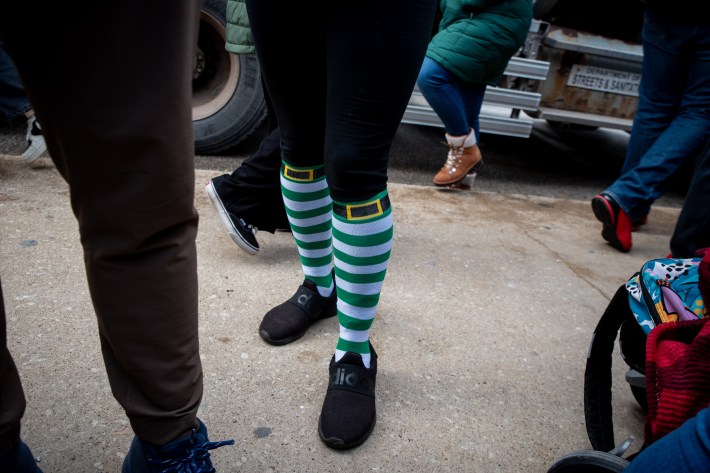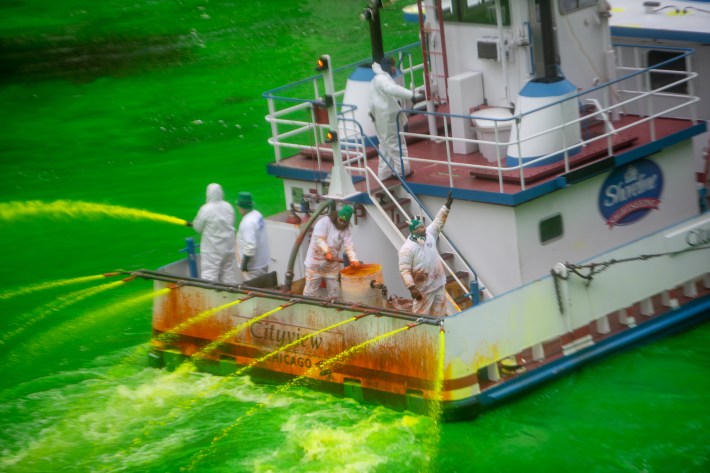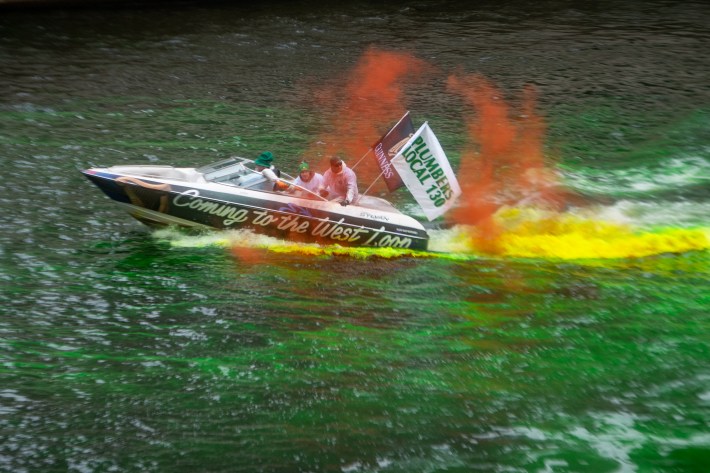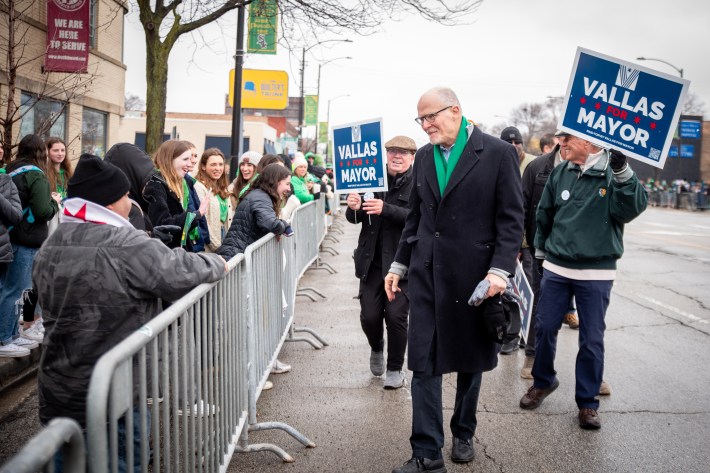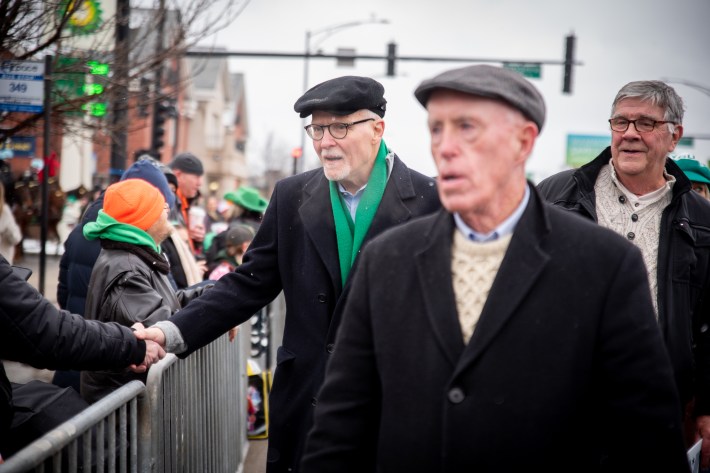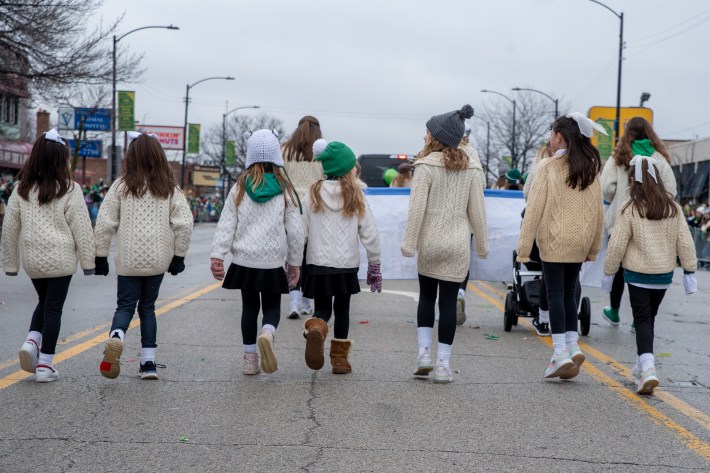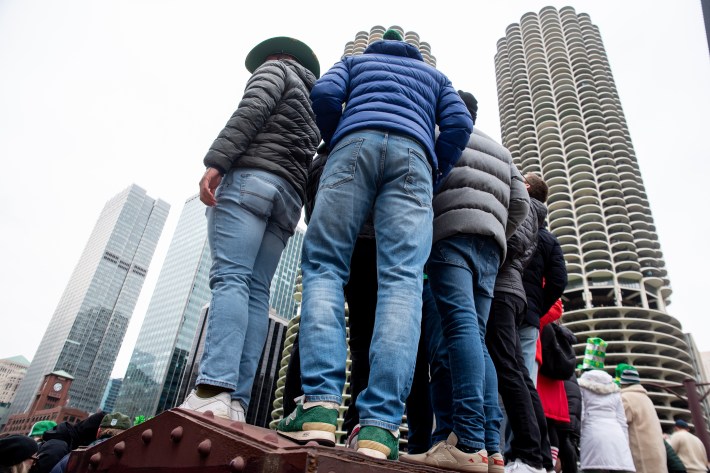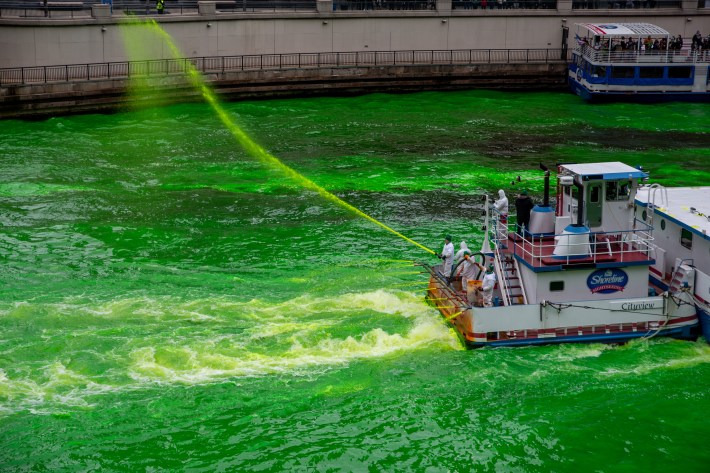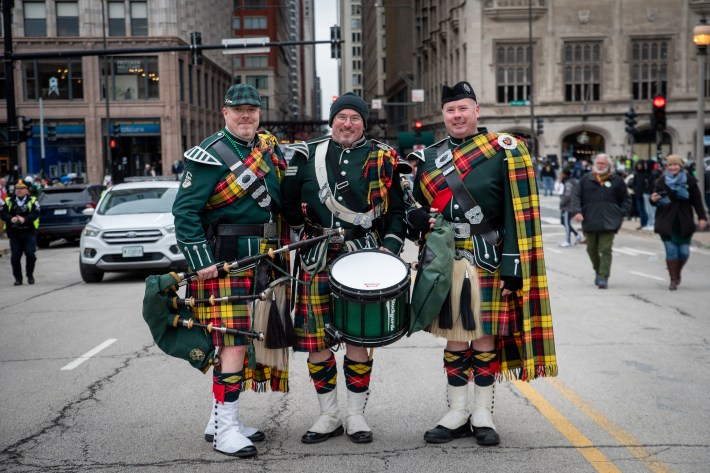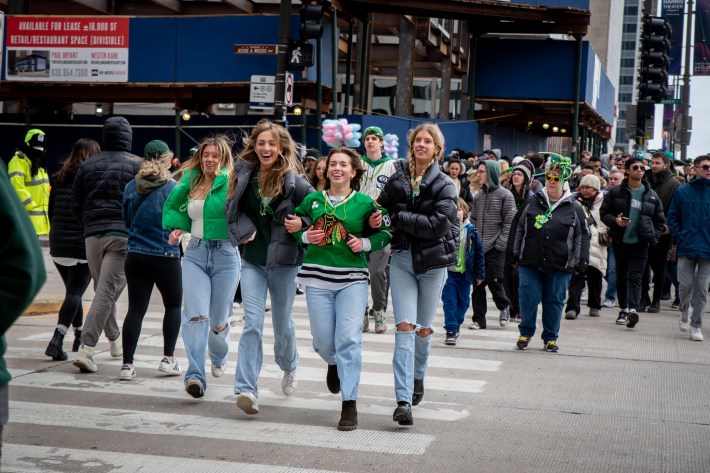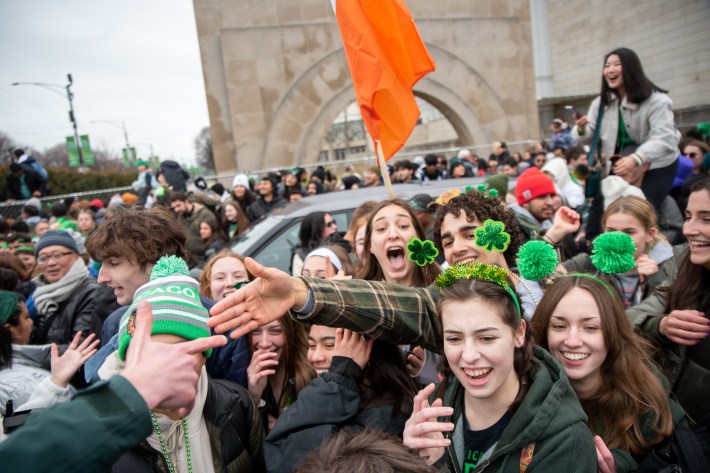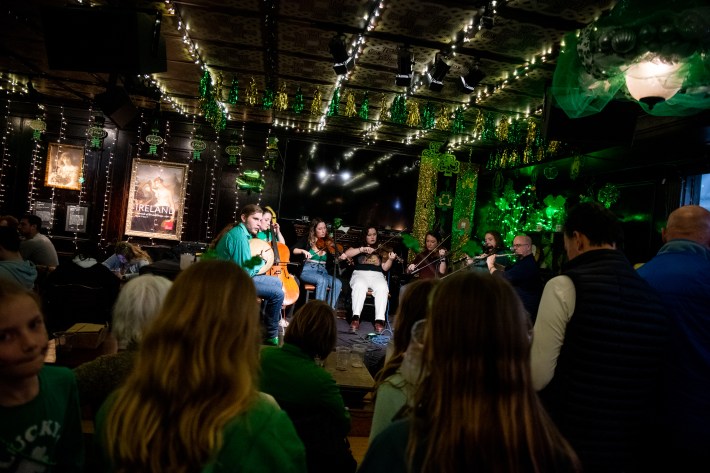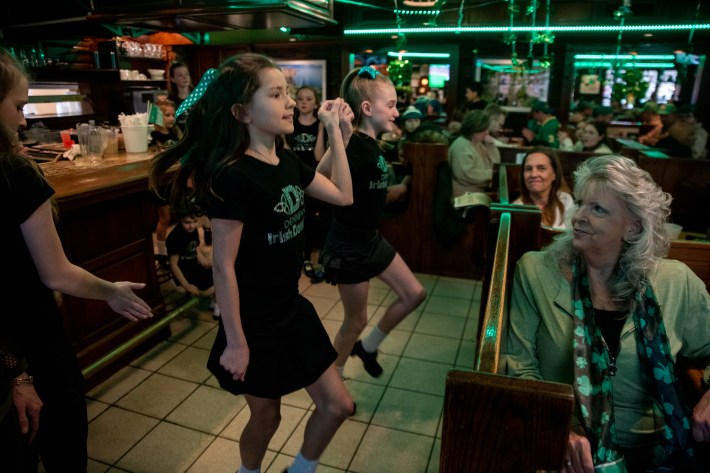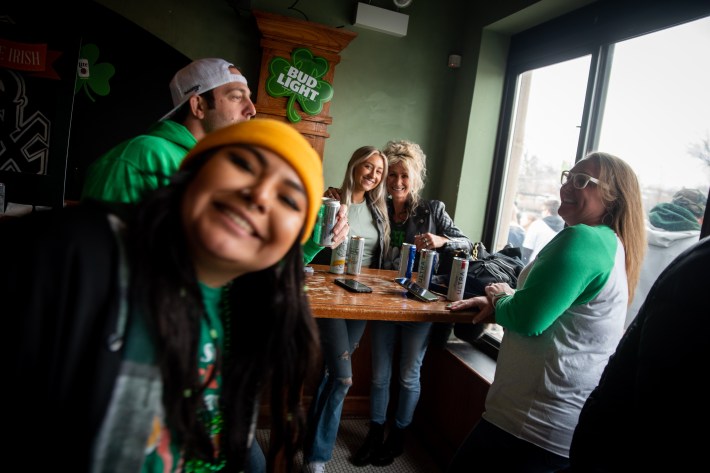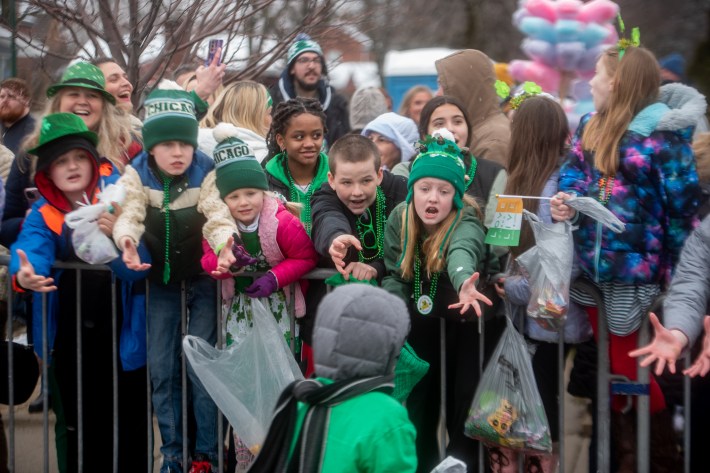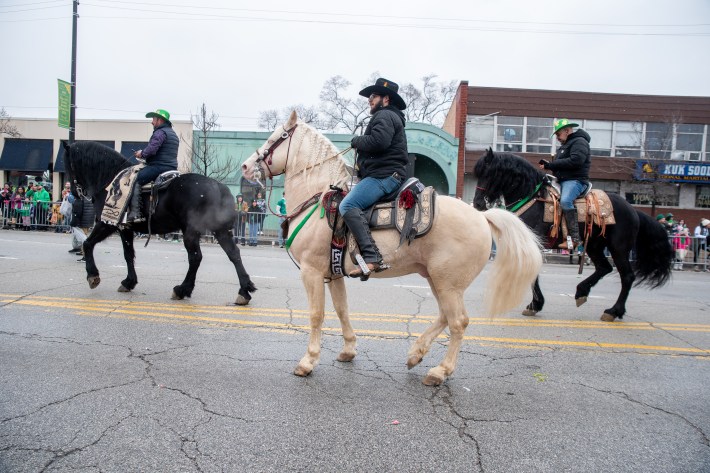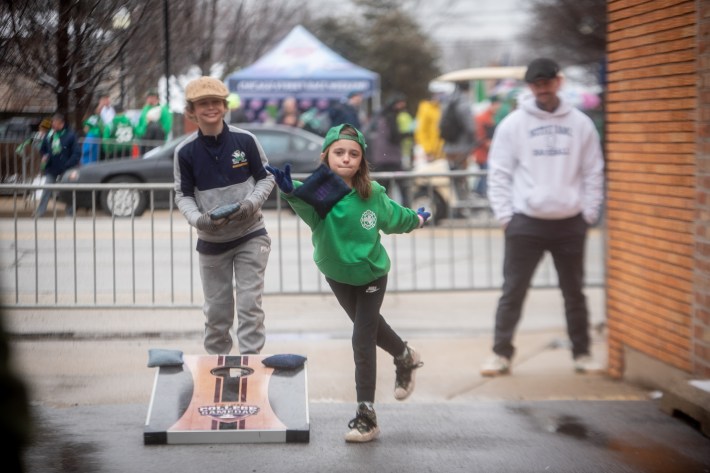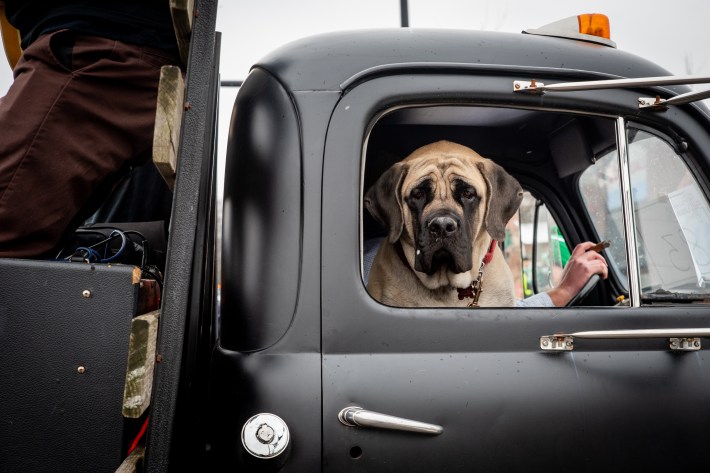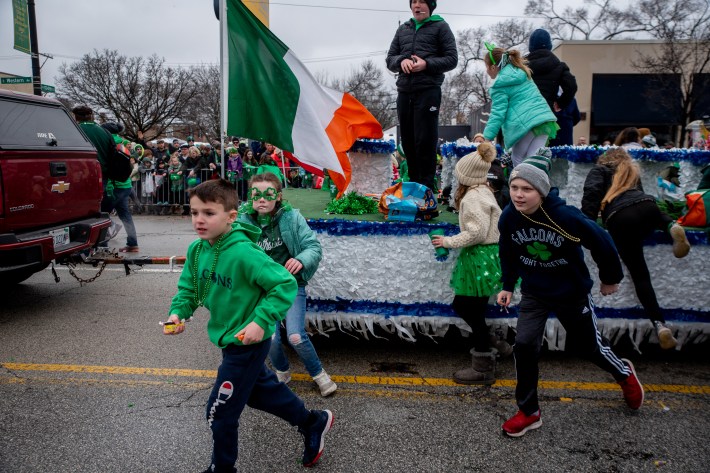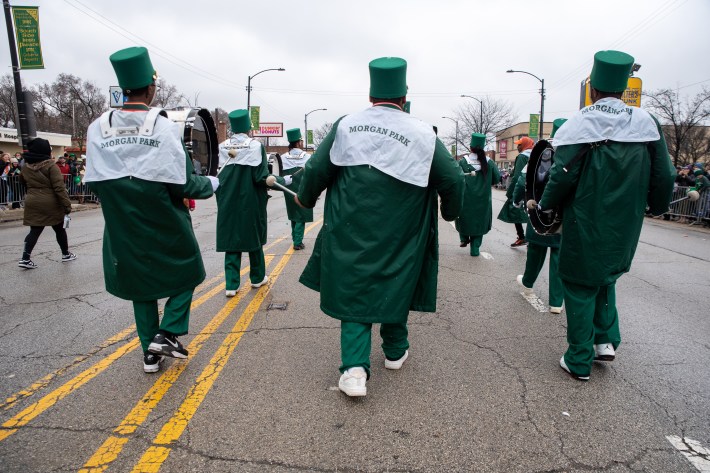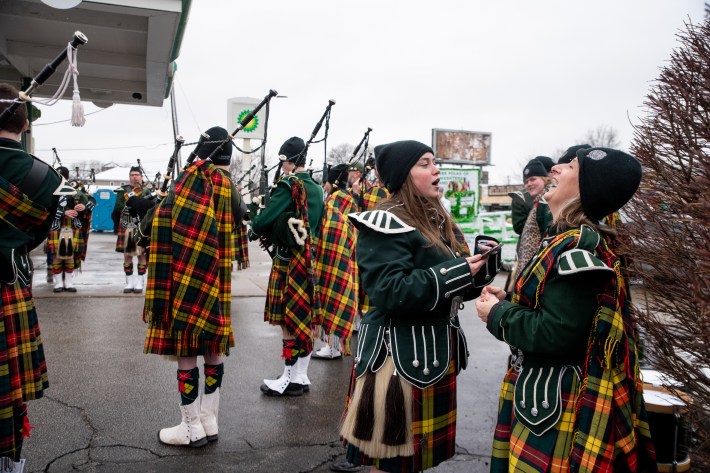 Listen to "It's All Good: A Block Club Chicago Podcast":