DOWNTOWN — The overhaul of the former Lawson House YMCA is taking shape after more than a year of construction.
Developers hosted a walkthrough of the property, 30 W. Chicago Ave., last week, giving a first glimpse into the renovation, which started in December 2021.
The 24-story art deco building is being transformed into 406 apartments for low-income renters. The $122 million project in the heart of the Gold Coast will include residential amenities, on-site social services and ground-floor retail.
Many of the rooms get natural light. Rooms are 145-160 square feet complete with a kitchenette and a bathroom, something the previous units did not have. Each unit will be furnished with a twin bed, drawers, kitchen table and chairs.
Chicago House Authority CEO Tracey Scott praised the progress. The housing agency is overseeing 100 project-based vouchers for the building.
"Part of what was good about this is that the people who live here are being shown care and dignity from our community. … When we talk about mixed-income environments and healthy environments for those of all needs … it's not just preserving the Gold Coast for those with gold," Scott said.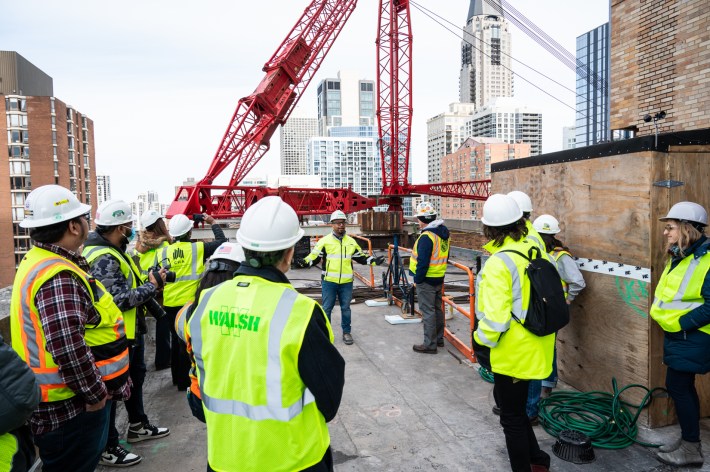 All units have accessible features, like countertop heights and shower seats, with 25 percent of the units being fully accessible. Fully accessible units will have removable kitchen base cabinets, accessible showers and visual fire alarms, developers said.
Part of the 19th floor roof is being converted into a rooftop terrace with a bathroom and a food prep area. The roof will also be used as program space for social service organizations, developers said.
There also will be onsite laundry, a gym, storage and a residential lounge on each floor.
Historical elements are being preserved on the third floor, such as a small chapel room with stained-glass windows.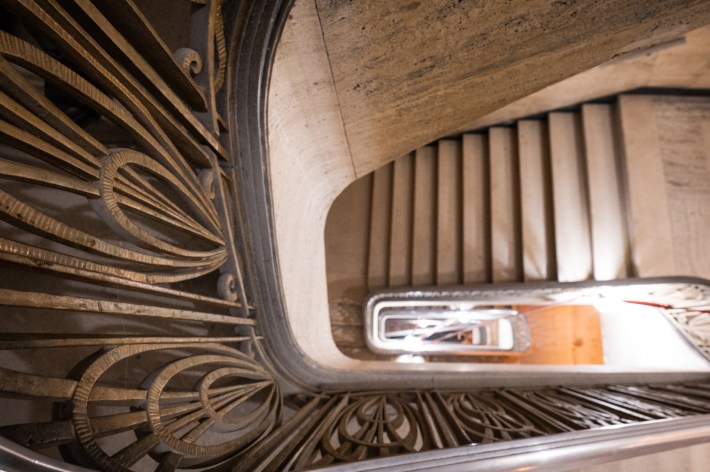 The basement, which once housed a pool, is being converted into a community and event space. Art deco tile along the walls is being preserved, developers said.
A total of 322 apartments will be rented out using subsidies:
122 apartments will be allocated for Chicago Low-Income Housing Trust Fund rental subsidies.
100 will rented through Chicago Housing Authority project-based vouchers.
100 will be rented through Project-Based Rental Assistance under the U.S. Department of Housing and Urban Development.
Lawson tenants with any of these subsidies will not spend more than 30 percent of their income on rent, according to developers and the Chicago Housing Authority.
Lawson House, listed on the National Register of Historic Places, dates to 1931. It was built as a gift to the YMCA from Victor Lawson, publisher of the Chicago Daily News.
The building first operated as a full-service hotel with social services to help people through the Great Depression before shifting to housing after World War II. The Lawson House was once the largest single-room-occupancy building in the city with 583 apartments.
The Lawson House sold to developer Peter Holsten in 2014 for $1 with an agreement in place to keep the building as affordable housing for at least 50 years. The renovation is being completed by Holsten Real Estate Development Corporation and Holsten Human Capital Development.
Photos of the renovation so far: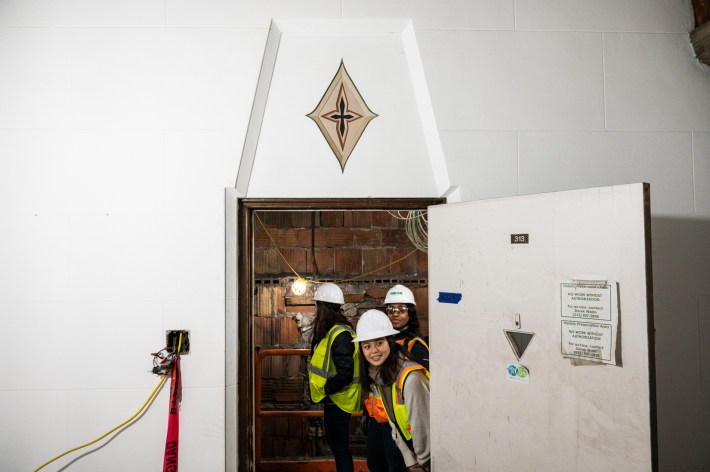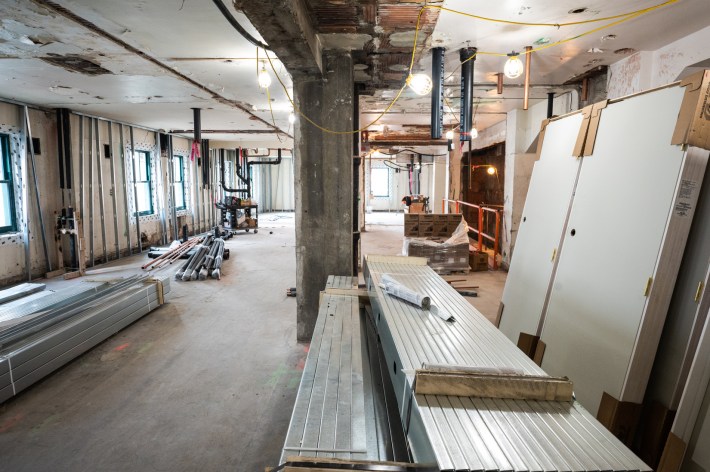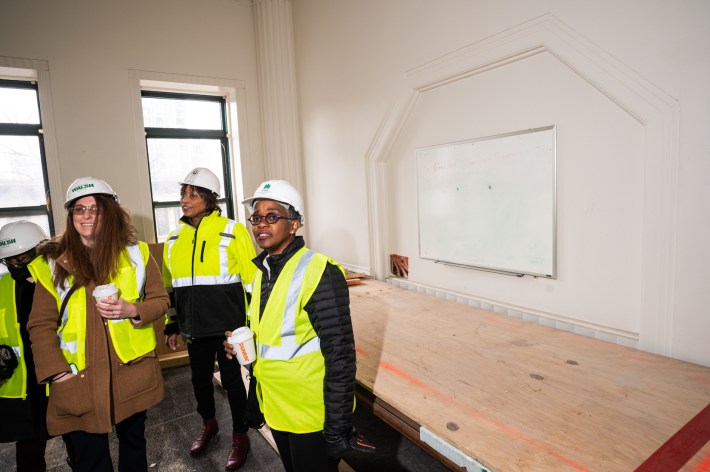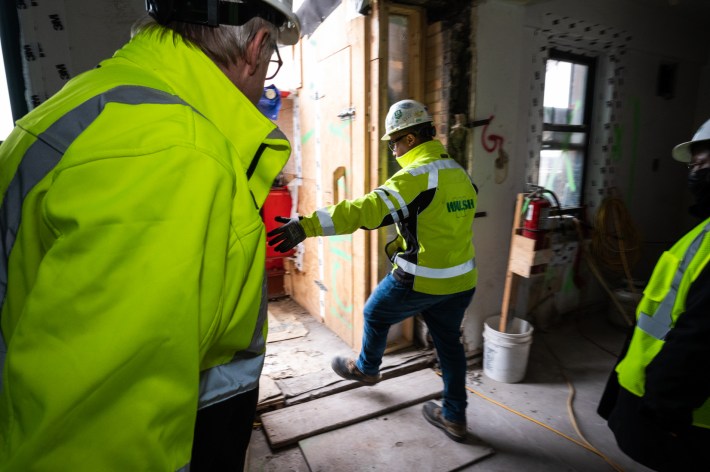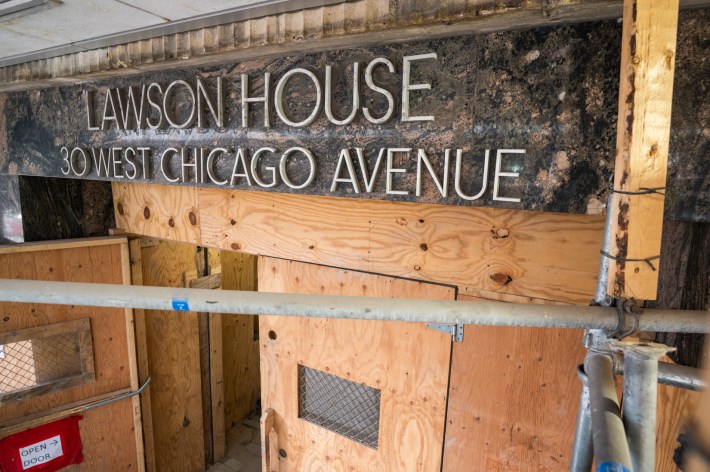 Listen to "It's All Good: A Block Club Chicago Podcast":