LOGAN SQUARE — Commuters in Logan Square will soon have an easier time getting to the California Blue Line station.
The city's Department of Transportation is giving the "informal crossing" at California Avenue and Lyndale Street a makeover as part of a resurfacing project on California Avenue scheduled for this year, said city spokeswoman Erica Schroeder.
Under the project, which is being funded through the Chicago Works capital plan, crews will install a marked crosswalk, curb extensions and Americans With Disabilities Act-compliant ramps at the intersection, Schroeder said.
A construction timeline should be determined by the spring, officials said.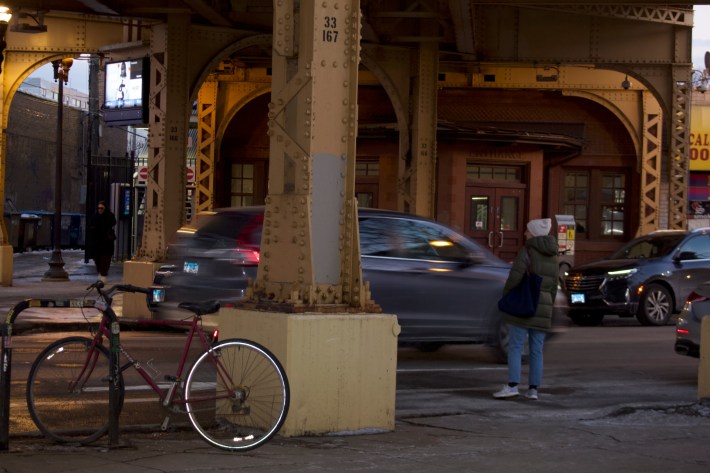 In the absence of a formal crosswalk, neighbors have for years cut across California Avenue at Lyndale Street to get to the Blue Line station, said Ald. Daniel La Spata, whose 1st Ward includes the intersection.
The crossing is situated under the "L" tracks directly across from the train station.
"There's a steady stream of folks who cross right at Lyndale [Street]. If that's a choice people are making, it's up to the city to make that safer," La Spata said.
Schroeder said the goal of the infrastructure project is to "provide safer and more comfortable access to the California Blue Line station."
La Spata said it's a direct response to years of safety concerns from neighbors.
"Residents demanded it, and then we demanded it," he said.
Listen to "It's All Good: A Block Club Chicago Podcast":