HUMBOLDT PARK — A zero-waste store offering ways to shop sustainably has opened on California Avenue in Humboldt Park.
The Refilleri, 1007 N. California Ave., has taken over the former bookstore and gallery Space Oddities, which closed last summer. Its grand opening is Friday. Owner Kelli Pelc is celebrating with giveaways and new products throughout the weekend.
The Refilleri has "refill bars" with pumps so customers can fill up reusable jars or bottles with shampoo, laundry detergent, cleaning solution and other products that typically come in plastic containers.
The Humboldt Park store also has a dry goods section with bulk food items, such as nuts and oats, along with coffee and tea. It also offers on-site composting. Most of the products in the shop are sourced from local makers, Pelc said.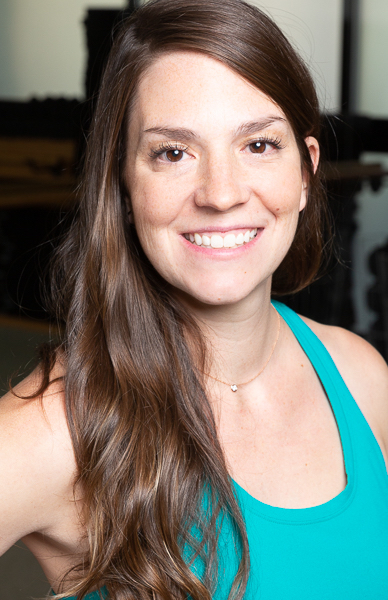 Pelc, who lives in Roscoe Village, is a devoted recycler and environmentalist who works as a project manager for a local tech company.
Appalled by the United States' abysmal recycling system, Pelc launched The Refilleri in early 2021 to spread sustainability and reduce waste, especially plastic, she said.
"As consumers, we have to be smarter, and we have to start thinking about these things," Pelc said. "It's not just up to the government and other people to make a change. We all need to change our waste habits. We all need to be thinking plastic-free. Everybody can do it; you just have to make small changes."
The Refilleri is open 11 a.m.-5 p.m. Wednesday-Saturday and 11 a.m.-4 p.m. Sundays. The shop will also be open on Tuesdays starting Feb. 1.
The Humboldt Park shop is a permanent home for the environmentally-friendly business. Pelc ran a pop-up last summer on Chicago Avenue as part of the West Town Chamber of Commerce's small business program. That experience gave her the confidence to strike out on her own, she said.
"They were amazing. They really help promote your business," she said.
The Humboldt Park shop is a big upgrade, with more room for composting and trying out products in a space about twice the size as the pop-up, Pelc said.
Pelc hopes to roll out a zero-waste wine program where customers can come in and get wine bottles refilled to reduce glass waste, she said.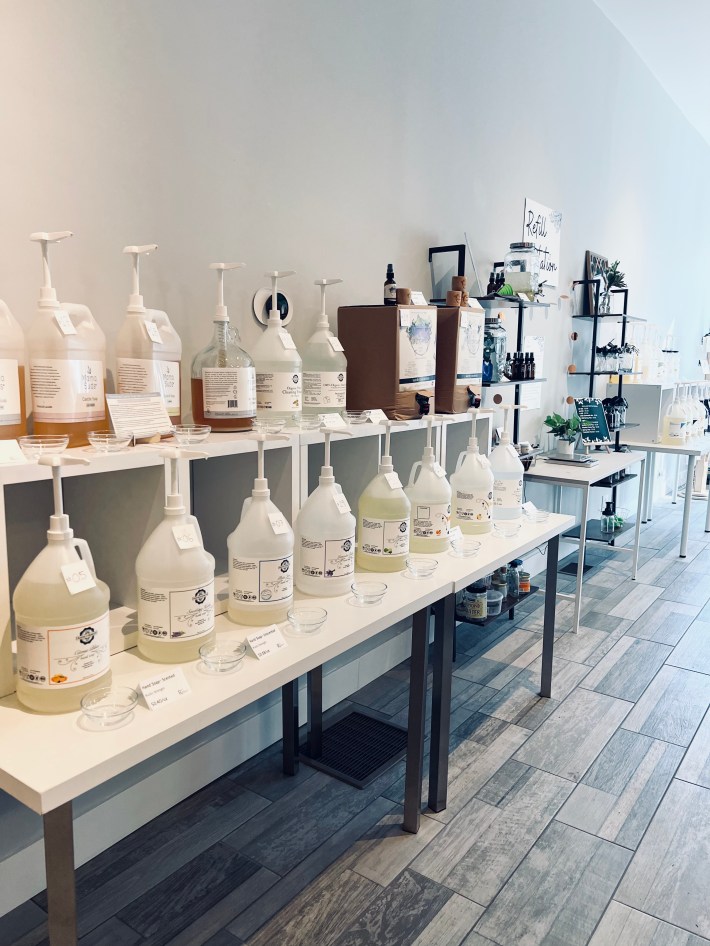 Pelc said she was drawn to Humboldt Park because the neighborhood is home to a lot of environmentally-conscious people who want to do their part to reduce waste.
But Pelc's goal is to make sustainable shopping "easy and accessible" for everyone, not just people who are familiar with best practices, she said.
"Being eco-friendly is for everyone. It shouldn't have a stigma around it that it's for people who are a little granola, or whatever the term is that the kids are using these days. It should be something that's on the forefront of everybody's mind," Pelc said.
In Pelc's ideal world, there are Refilleris — or something like it — on every corner.
"The vision for The Refilleri is that it's a corner store. You need something, you refill what you have rather than going to your convenience store and getting something plastic," she said.
For more information about the shop, visit The Refilleri's Instagram.
Watch our "On The Block" TV show on The U, CW26 and MeTV.
Listen to "It's All Good: A Block Club Chicago Podcast":