CHICAGO — A free pop-up closet has worked to create safe, welcoming places to shop for transgender and gender nonconforming people — but it needs community support to keep going.
The group behind the gods closet pop-up launched a GoFundMe last month to cover its operating costs, compensate the artists volunteering at each pop-up and collect seed money for its first fundraiser, which is slated for early next year. It has raised about $1,000 of its $2,500 goal so far.
Artist Wing Yun Schreiber founded gods closet after they moved to Chicago two years ago and realized they were having trouble finding clothes that fit their gender identity and expression.
"There were times when I'd feel like I couldn't even leave the house because I didn't have anything that I felt comfortable presenting myself in," Schreiber said. "So I was just like, 'This is a problem that I'm sure other trans people have.'"
Schreiber said they sometimes received "strange looks" for shopping in different gender sections at clothing stores. With gods closet, they wanted to create a "community experience" around fashion for LGBTQ+ people who have had similar experiences.
After recruiting volunteer stylists, makeup artists, photographers and DJs — and sourcing racks of clothing donations — Schreiber hosted the first gods closet pop-up in March. People had the chance to browse and try on clothes, chat with stylists and pose for photos.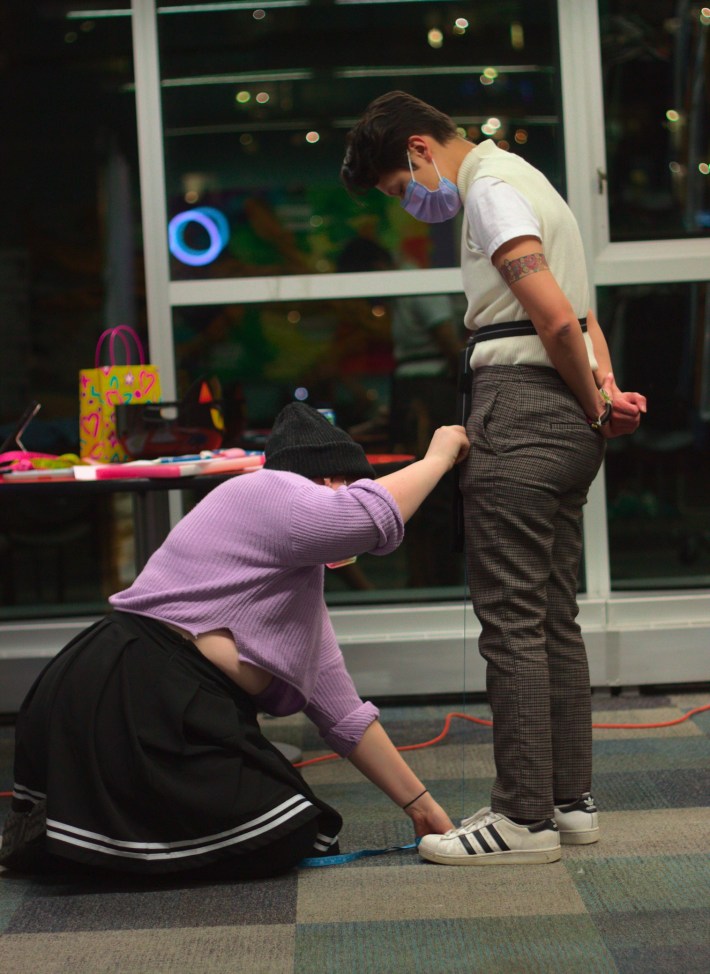 Providing services and clothes free of charge has been key from the beginning, Schreiber said. 
"One of the sweetest parts of having these pop-ups is folks who come up at the end after they've picked up their clothing and accessories and are like, 'OK, how much do we owe you for all this?'" Schreiber said. "And it's like, no, it's free, as it should be — everybody should have access to these resources."
After debuting in March, the semi-monthly pop-ups across the West Side have seen more visitors and clothing donations at every event, Schreiber said. But the associated equipment costs have racked up, and the initiative needs donations to keep running.
Schreiber said the fundraiser will feature a runway show where trans models and designers will partner up and work together to create gender-affirming looks.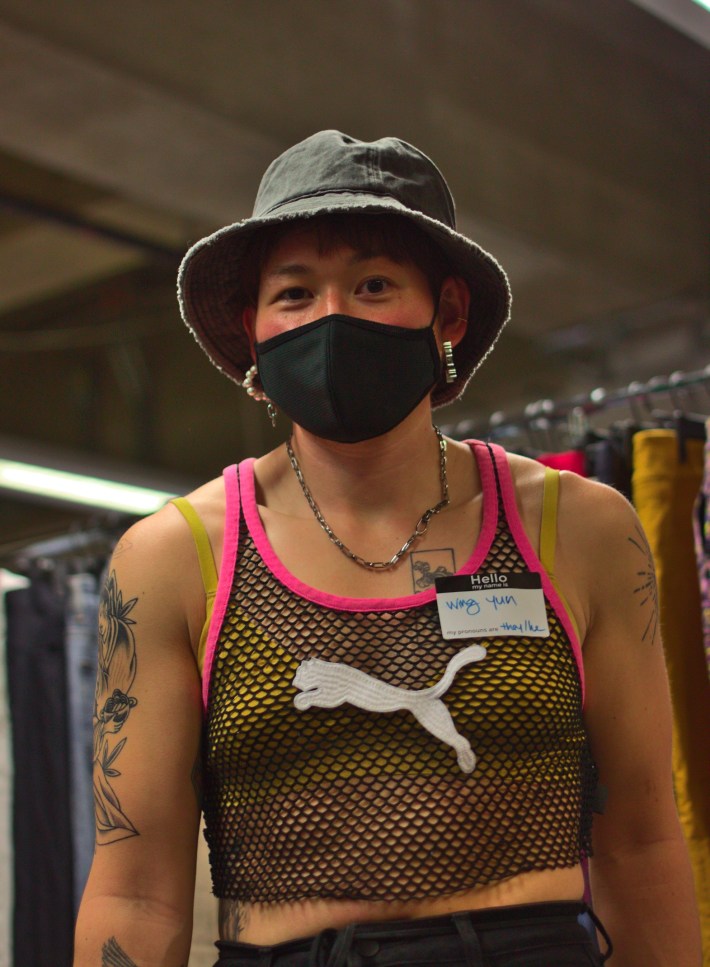 "The idea for the fundraising event is we're just going to throw a big party because that's what we do best," Schreiber said. "It's going to create an opportunity to support trans designers and trans models and trans fashion in Chicago, so we're really excited about that."
People can stay tuned to the gods closet Instagram page or website for information about the fundraiser, pop-ups and clothing donation drives, Schreiber said. Since clothing donations are the most popular way people have offered support, the group is also planning to create more donation guidelines in the coming months, they said.
As the pop-ups grow, Schreiber said the group hopes to begin curating donations to offer the best options possible for trans people.
"We want folks to really consider being intentional about what they're donating. … We want them to see it as not just shuffling off a bag of donations, but gifting something that somebody else potentially could find a lot of meaning in," he said. "I've given a lot of meaningful items, and it's actually been really sweet to see those things picked out by people."
Listen to "It's All Good: A Block Club Chicago Podcast":