CHICAGO — Four teens were shot, two fatally, Friday afternoon outside Benito Juarez High School in Pilsen, officials said.
About 2:45 p.m., someone fired shots outside the school, 2150 S. Laflin St., as classes were letting out for the day. Three boys and one girl were hit outside the school, and all four were taken to Stroger Hospital, Fire Department officials said.
Two boys, 14 and 15, were shot in their heads and died at the hospital, police said. The 15-year-old was Brandon Perez, according to the Cook County Medical Examiner's Office.
A 15-year-old boy was hit in his thigh and shoulder, and a 15-year-old girl's thigh was grazed, police said. They were hospitalized in good condition, police said.
All four are Juarez students, Fire Department spokesman Larry Langford told the Tribune.
This is at least the third shooting to take place during dismissal at a Chicago public high school this school year.
Four students were shot outside Schurz High School in Old Irving Park during the first week of classes in August. Earlier this month, a 15-year-old student was killed outside Michele Clark Magnet High School on the Near West Side.
No other information about the circumstances of the shooting were immediately available.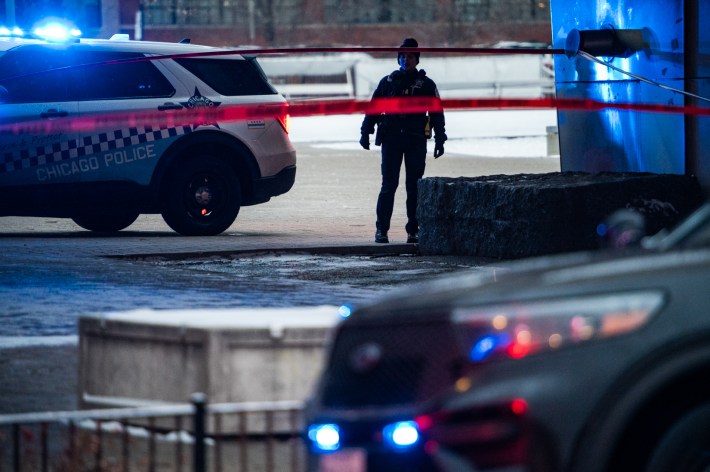 Juarez went on lockdown after the shooting, but students were allowed to leave at 3:30 p.m. after police said the scene was clear, police spokesman Tom Ahern tweeted.
Police investigating the shooting roped off the courtyard at Cermak Road and Laflin Street, which is between the two school buildings.
Ald. Byron Sigcho-Lopez (25th), whose ward includes the school, went to the scene Friday to speak with officials about what happened. Initially, students mistook the gunshots for fireworks, the alderman said.
"It's tragic, it's a tragedy," Sigcho-Lopez said. "School is supposed to be a safe haven for students and families. It's a pity there's no safe haven anywhere.
"We've got to understand we're failing our young people, failing them every day. … We have to come together to talk about the root causes of all this, and what can be done immediately to make sure that every child is safe and in the city of Chicago. We've got to do everything we can and it just seems that there hasn't been any changes despite of efforts in the community."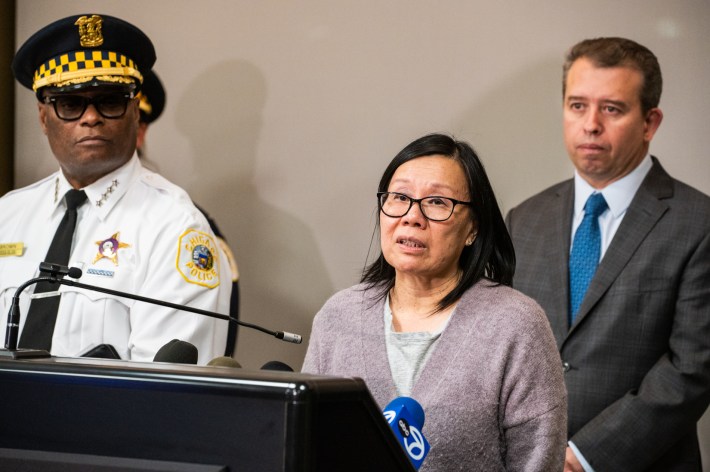 CPS officials said in a statement they are working with police to investigate the shooting. The district's crisis team will provide resources to students and staff, and will be working with school leaders throughout the weekend, officials said.
"All of us are trying to find answers," CPS CEO Pedro Martinez said at a press conference after the shooting. "Of course, I'm very concerned because this happened on our grounds. And anything that's even close to our schools, we're always very concerned."
Jadine Chou, Chief Safety and Security officer with CPS, said the district is focused on offering support to the entire Juarez school community.
"That includes providing crisis support counseling, grief counseling," Chou said. "But regardless, the fact that it happens so close to a school means that our school community is impacted.
"Over the weekend, we'll be working with the principal and his team to make sure that we have a plan as we approach Monday. First thing Monday morning, we will have additional counseling supports, grief counseling supports, as well as additional safety security supports."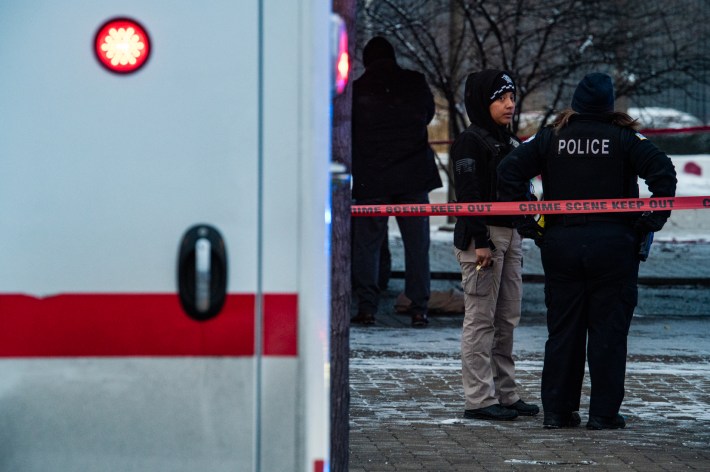 Asked about the shootings that have occurred outside schools during dismissal, Supt. David Brown said police rely on their community sources about potential conflicts brewing in the area and work closely with CPS to de-escalate issues within school communities to prevent gun violence.
"What gets reported is what happens but the things that have been avoided, obviously, that never make the news," Brown said. "These are strong communities and strong families, and they've worked with all the stakeholders in the community to ensure police can do what it can to reduce violence in the community."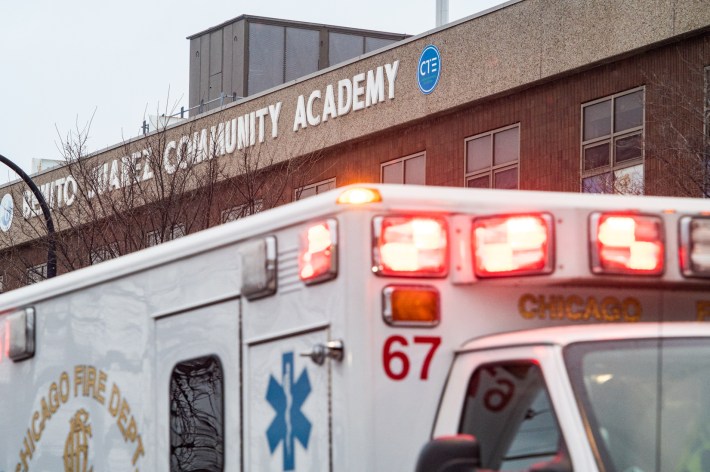 Subscribe to Block Club Chicago, an independent, 501(c)(3), journalist-run newsroom. Every dime we make funds reporting from Chicago's neighborhoods.