WICKER PARK — A Wicker Park chef was seriously injured last week after being pushed onto the tracks at a CTA station, and his friends have launched a fundraiser to cover his extensive medical bills and recovery.
Jose Duran, a chef at the restaurant Schwa in Wicker Park, was waiting for the train around 9 p.m. Nov. 29 at the Division Blue Line station when a man pushed him onto the tracks, according to police and Duran.
Duran, 28, suffered multiple injuries to his face and head. He has since undergone several surgeries, including to insert a plate in the side of his head and to wire his jaw shut, leaving him temporarily unable to speak.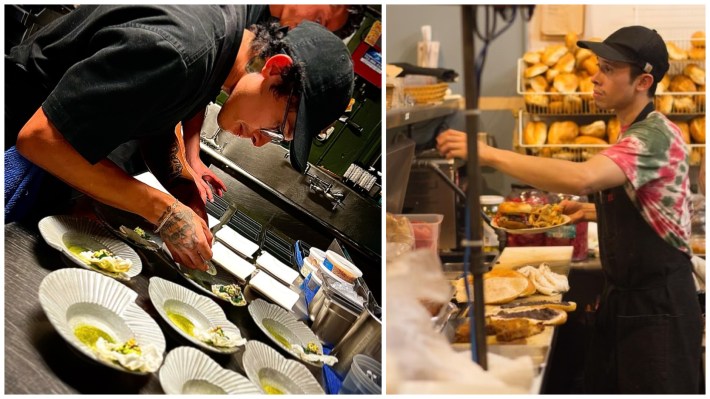 Police arrested Cory Patterson less than an hour after the attack and identified him as the person who pushed Duran onto the platform, according to a news release. Patterson was charged with attempted murder and four felony counts of aggravated battery to a peace officer, police said.
Prosecutors said Patterson head-butted an officer while being searched, according to WTTW . He later spit on an officer, tried to bite them and pushed a third officer while being fingerprinted, prosecutors said.
Patterson is being held without bail, a Cook County State's Attorney spokesperson confirmed. Prosecutors did not share any motive for the attack on Duran, WTTW reported.
Duran's friends set up a GoFundMe hoping to raise $100,000 to cover his medical bills and other expenses while he's out of work. It's raised about $7,500 as of Tuesday.
"This unprecedented turn of events will most likely cause some financial strain on me and am hoping to raise some funds to ease these difficult times," Duran wrote on the GoFundMe page. "I would not be one to normally do this, however, I believe in the good nature of humanity and hope people can find it in their hearts to help. Thank you from the bottom of my heart."
Duran's childhood friend Danielle Garcia is helping organize the fundraiser.
Garcia and Duran met while attending Mather High School in West Ridge 14 years ago and have remained close ever since, Garcia said.
Duran contacted Garcia from the hospital almost immediately after the attack to let her know what happened, she said. Garcia first assumed it had been a robbery, but soon realized it was just a "senseless act," she said.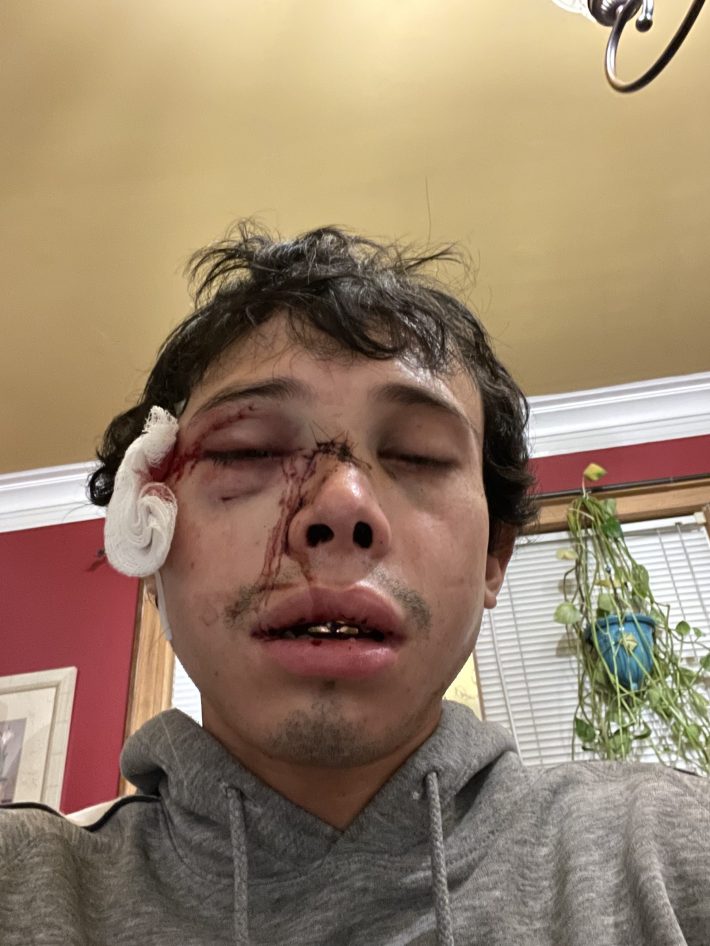 "Anybody that knows Jose knows that he is truly a gentle soul. He is very giving, very generous, very kind, is not argumentative," Garcia said. "There was no kind of altercation, no argument. No… warning whatsoever. The guy just out of nowhere, just violently pushed him onto the tracks."
Duran is recovering and will have to wait about a month before doctors know if additional surgeries are necessary, Garcia said. Duran is in "the best spirits that anybody could be, given the circumstances," Garcia said.
Their high school friend group has come together to support the GoFundMe and Duran's family while he's out of work until at least early next year, Garcia said.
"Our little group of friends are very, very tight knit, we're family," she said.
Any contribution to the GoFundMe is greatly appreciated, as are thoughts and prayers for Duran if donating isn't an option, Garcia said. As Duran continues to recover from his injuries, Garcia said she hopes residents and city leaders won't forget last week's attack which has upended Duran's life.
"We all love the city of Chicago, but the rampant, senseless crimes like this to innocent people, it just, it can't be tolerated anymore," Garcia said. "I hope that the word can go out there that we all citizens of this city, the beautiful city of Chicago, we have to start taking a better stand in protecting one another."
Listen to "It's All Good: A Block Club Chicago Podcast":