RIVER NORTH — A controversial plan to turn the old Rainforest Cafe in River North into a cannabis dispensary cleared a major hurdle Saturday when a city panel approved the project.
The city's Zoning Board of Appeals gave the project a thumbs up amid a fight from neighbors who argue there are too many dispensaries in the neighborhood. There were also issues with the ownership of the group behind the plan, forcing them to bring on more diverse members.
The dispensary's developers plan to do away with the giant mushrooms and jungle-themed designs at the closed restaurant and invest $7 million-$10 million. They'd have graffiti-proof walls with LED lighting, armed security guards and 55 off-site parking spaces, company officials previously said.
The plan has been controversial since Palatine-based Progressive Treatment Solutions proposed the dispensary — and had to go back to the drawing board after the Sun-Times revealed its plan was illegal.
State law bars early dispensary license holders from moving within 1,500 feet of another dispensary and prohibits medical dispensaries from relocating outside their assigned districts.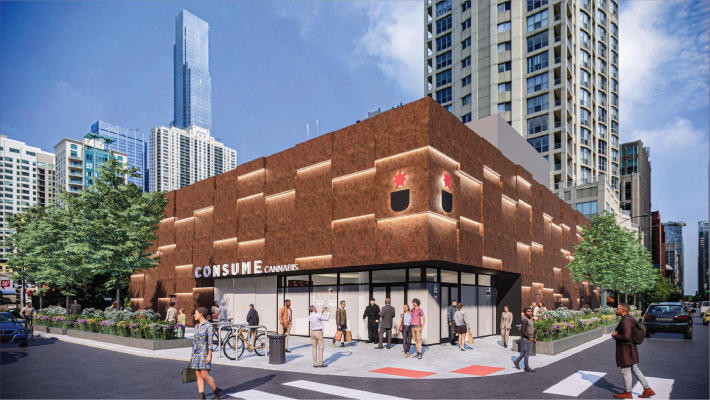 So, Progressive Treatment Solutions partnered with a company named Bio-Pharm to revamp its bid. Bio-Pharm is among the companies that received one of the 185 coveted social equity cannabis licenses from the state in 2021, part of an effort to bring more people of color into the legal weed business.
The majority owner of Bio-Pharm was arrested in 1972 for cannabis possession, making the company eligible for the license lottery under state rules that try to prioritize people impacted by previous drug laws. The majority owner's son, Kevin Munroe, is the company's chief operating officer.
Progressive Treatment Solutions also recently tapped former 17th Ward Ald. Terry Peterson, who is Black, as its CEO.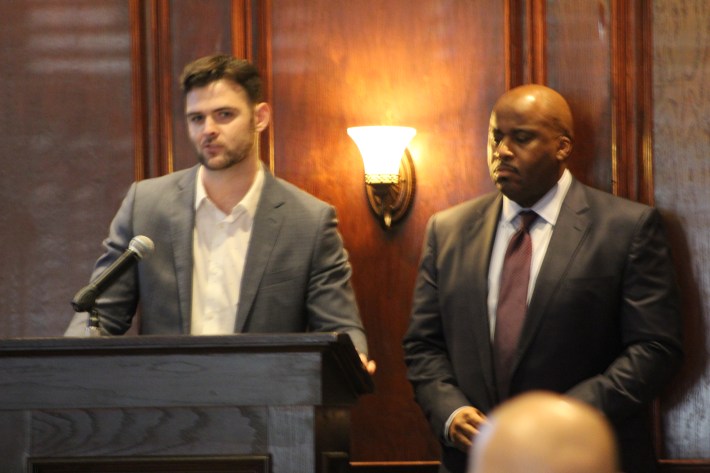 In May, the groups received criticism from violence prevention group Ex-Cons for Community and Social Change, whose members said the project does little to diversify a predominately white industry or benefit nonwhite communities.
"We talk about social equity, and when I look at this room I see a number of white faces," Tyrone Muhammad, executive director of the group, said at a community meeting in May. "When we talk about social equity, [Black people] built the cannabis industry for 70 years."
River North residents who attended the meeting in May expressed concern over having too many dispensaries in their neighborhood.
Since that meeting, Green Rose, another cannabis social equity license holder, opened at 612 N. Wells St.