RIVER NORTH — One of the the state's first social equity cannabis dispensaries opened last week in River North.
Green Rose, located at 612 N. Wells St., officially opened Nov. 12 after passing state inspection early last week. Owners, which include restaurateur Phil Stefani and a former police commander, were some of the first to receive a social equity license to operate a dispensary in Illinois.
The state issued 185 conditional social equity license for new dispensaries to open in July and August.
Ivy Hall, a Black-owned dispensary and social equity license holder, also opened late last week in Bucktown.
Green Rose is owned by GRI Holdings and qualified for the state's social equity license by having members of the management and ownership team who are Black, Latino, veteran and part of the LGBTQ+ community.
In addition to Stefani, former police Cmdr. Thomas Wheeler, former CTA executive John Trotta and veteran Dana Oswald are owners, according to the Chicago Tribune. Ownership is "diverse and includes Black, Latinx, veteran and females," a company representative said.
The management team at Green Rose is 75 percent Black and Latino. The entire team at Green Rose is 75 percent women and/or people from BIPOC communities, according to a company spokesperson.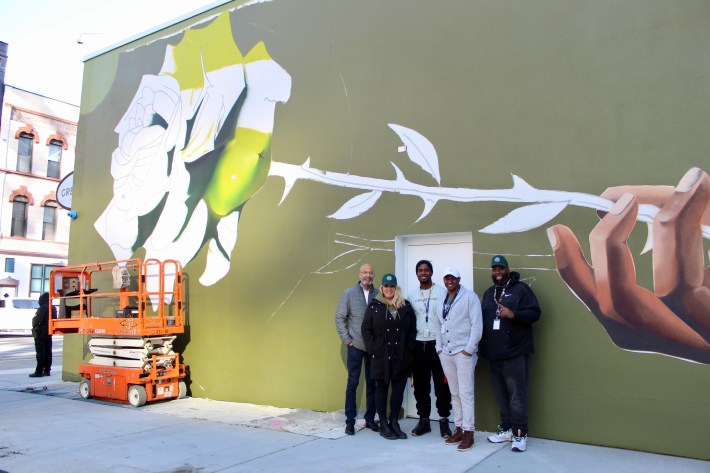 Green Rose features state of the art ordering kiosks, in-store pick-up, and budtenders who can help guide customers to the best product fitted for them.
The interior is decorated with specially designed wallpaper featuring green roses and marijuana leaves. A design the dispensary is hoping to replicate as wrapping paper for the holiday season.
A large Green Rose mural is also in the works by local artist Asend and Oakland artist Vogue TDK on the exterior wall facing the parking lot.
Parking is free and exclusively for customers, which is considered a bonus for businesses in the neighborhood as many lack that amenity.
Oswald said she's particularly proud of the knowledgeable budtenders working at the dispensary. Management went through about 1,000 applicants and chose individuals with several years of experience in the industry, she said.
"Culture and knowledge was our first most important things when we were going through the hiring process," Oswald said.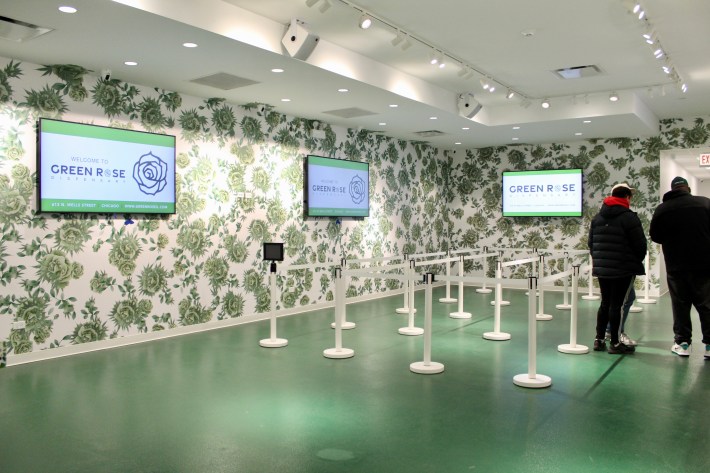 One of those budtenders is Ian McCurry, a former dean at Lawndale Community Academy. McCurry left education in 2012 to pursue a career in cannabis in California, where he started out trimming. He then moved to Las Vegas where he saw the transition to legalize recreational use.
Oswald said McCurry has been a pivotal member of the team in keeping the brand in line with the culture surrounding marijuana use because of his vast experience.
"Everybody's more comfortable with [marijuana] now and being in it you know how to talk to people find out what they're comfortable with and give them the best product," McCurry said.
Wheeler, who is Black and grew up in Roseland Heights, was stationed in River North for part of his career with the Chicago police. When asked what sparked his career change into cannabis, Wheeler said now "it was legal."
A former franchise owner with McDonalds, Wheeler also felt that he had the business experience combined with some consulting work he did for the medical marijuana industry in 2019.
"I'm here doing that now, and I feel comfortable doing it," Wheeler said. "I know some people will say, 'Well you were on the other side, you know, with law enforcement.' Yeah, but it's legal now."
Wheeler is also using his former law enforcement experience as head of security for the dispensary. Green Rose always has an armed security officer outside the door, in the parking lot and inside the building.
Wheeler said he hopes his ownership in the dispensary can show his community on the Far South Side that it's possible to have a career in cannabis.
"I want to do that with the area that I come from, that's been impacted by the war on drugs, and I still live there. And they have to see me be successful as an African American coming from that same neighborhood," Wheeler said.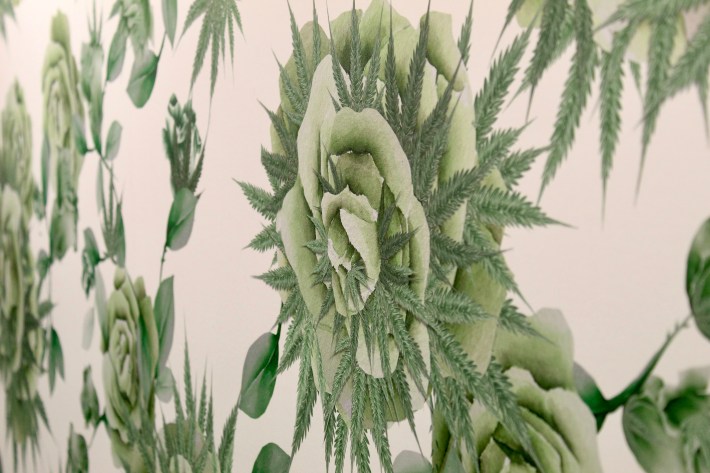 Green Rose has been working through its soft launch and management said so far they've seen a hefty costumer base already stopping by or picking up online orders.
The dispensary currently has some specials available which include freebies for if customers hit a specific spending amount on some products and free canvas bag for the first 100 Verano product purchases.
Green Rose is open 9 a.m.-10 p.m. Monday-Sunday.