EDISON PARK — Dean Angelo Jr. and Tim McManus loved card and role-playing games so much as kids that they dreamed of opening a game shop together when they got older.
More than 20 years later, the idea has come full circle. Angelo opened Gamers-Corps, 6719 N. Northwest Highway, on Sunday, bringing over 50 card games, board games, role-playing games, toys and figurines from various fantastical worlds to the Far Northwest Side.
Angelo's store is the Chicago arm of the Gamers-Corps company, which McManus launched with its first shop in Ellicott City, Maryland in 2020. McManus and his team also opened a store in Jacksonville, Florida, in September.
Gamers-Corps owners have created a network around the country of gaming enthusiasts, Angelo said. But it's special to open a store on their home turf, said Angelo, a Chicago police officer from Edison Park who now lives in Norwood Park.
More games are on the way as the store fills the large storefront, Angelo said.
"We're both St. Pat's guys — from the area — so it's cool to bring it back home and do this here," Angelo said.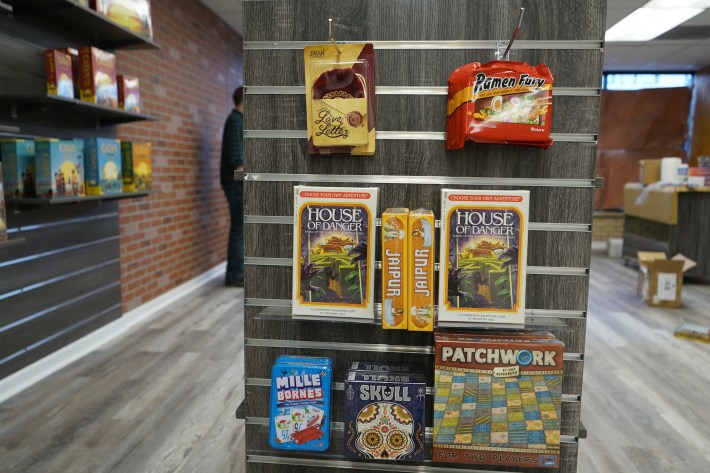 Several restaurants and bars sit along the corridor, so Angelo wanted to bring a new kind of entertainment to Edison Park that families and adults can enjoy, he said. The timing felt perfect because of the increased interest in gaming during the pandemic — and just in time for holiday shopping, he said.
"You have bars, you have restaurants here, but you don't have a cool game shop and something for the families and kids to do in the neighborhood, so we saw an opportunity," Angelo said.
The shop carries a large selection of games, such as Marvel universe games, Star Wars and Lord of the Rings games, tabletop game Warhammer 40,000, board games Catan, My Little Pony, Wingspan and Pandemic.
The large storefront, which used to house a taekwondo dojo for 30 years, also has 12 tables in the back for folks to play and socialize, Angelo said.
"We're a store and also a community center for people that enjoy games," Angelo said. "We're gonna have some [tables] for miniature gaming and board gaming and others for card games, like Magic the Gathering, Pokémon, all that cool stuff."
Before becoming a cop, Angelo worked for Games Workshop, a British wargame company behind popular games like Warhammer and Warhammer Age of Sigmar, both of which are sold at Gamers-Corps.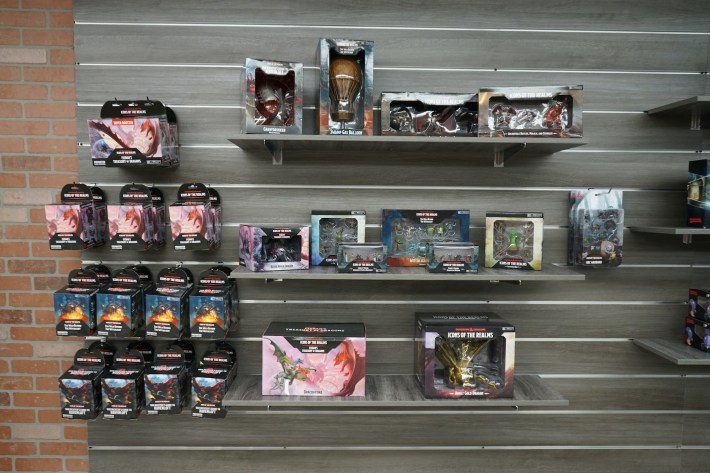 Angelo said he is happy to finally spend some more time with his gaming hobby through the new business, which has been a family effort.
He runs the store with his wife, Nicole Mertens. The family spent the last two months painting, adding new floors and installing shelves to make the store ready for customers. Their three kids will help run the shop as well, Angelo said.
The family plans to have gaming events and seminars in the future and partner with nearby businesses to make the space more into a community hub. Angelo encourages the community to "let us know what you like," he said.
The shop is open 12-8 p.m. Tuesday-Thursdays, 12-9 p.m. Fridays, 11 a.m.-9 p.m. Saturdays and 11 a.m.-7 p.m. Sundays. A grand opening is scheduled for December and owners plan to expand hours as the shop grows, Angelo said.
Listen to "It's All Good: A Block Club Chicago Podcast":