NORTH PARK — A bike shop is spinning a new chapter into its Northwest Side corner, now doubling as a yarn store with the aim of increasing creativity and community.
Cog Cycles Chicago, 3217 W. Bryn Mawr Ave., relaunched its store as half bike shop, half yarn shop last weekend. It's now called Cog Cycles and Yarn. The shop has small knitting and crocheting kits, knitting accessories and yarn colors from over 10 brands — including one made by the shop owners inspired by their dog, Tater, and his playmates.
Called Puppyman Yarns, the brand comes in a variety of browns, yellows, grays and more vibrant colors like blue and oranges.
"I like to build relationships and community, and have reason to come in here," said Brian Kremen, who co-owns the shop with his wife, Liz Hilt. "With quiet time during winter … it's yarn season."
The idea to combine bikes with yarn came after the owners hosted two holiday pop-up markets in the store last year that highlighted local makers. After seeing success and more interest from customers, the duo added one wall of yarn to the store.
Hilt, who enjoys knitting and crocheting, decided to take the leap and add more yarn to the walls a few weeks ago. Now, two shop walls are covered with yarn and her creations, such as her first sweater, a hat and knitted bags.
"I had been joking with Brian for a while, like, 'Bring in yarn,'" Hilt said.
Hilt now offers knitting and crocheting classes and workshops for beginners on a sliding scale, ranging between $20-30 for three hours. Knitting classes are 5-8 p.m. every first and third Tuesday and crocheting classes are at the same time every second and fourth Tuesday, Hilt said.
One-on-one sessions are also being offered. Price is negotiable, Hilt said.
The shop also offers a free knit night every Friday evening — another way to build community and share skills, the owners said.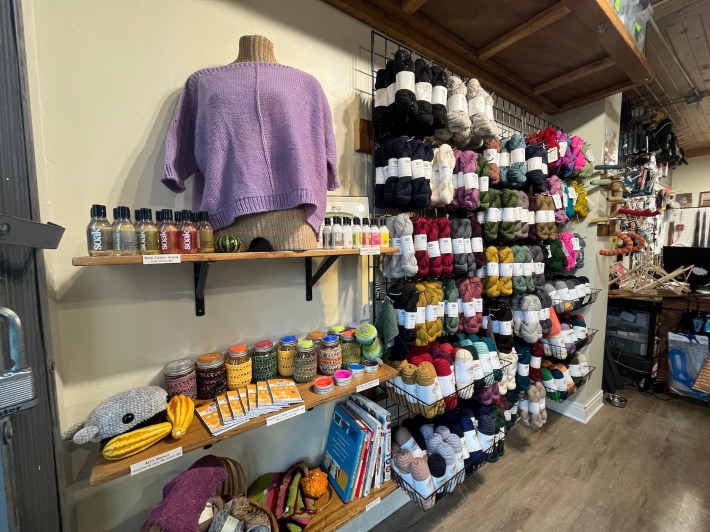 Hilt used to work full-time at the children's museum in suburban Glenview, but she left during the pandemic. Working with people who want to learn new skills with yarn is her way of using her education background, she said.
"I like teaching and giving people skills," she said.
Kremen and Hilt hope Cog Cycles and Yarn will be seen as a knitting and crocheting hub on the Northwest Side, especially as winter months slow down bike business.
The owners plan to keep up the yarn side of the business, including classes and workshops, into spring and summer, though they may take a back seat if bike business picks back up.
The shop moved to its Bryn Mawr location about a year ago, an upgrade from its previous storefront and one closer to the North Shore Channel Trail.
Cog Cycles started out of a garage before moving to 3453 W. Foster Ave. in 2019. Kremen and Hilt married shortly after. They chose the Foster location because it was near Northeastern Illinois University, North Park University and popular bike routes that connect to the North Branch Trail and North Shore Channel Trail.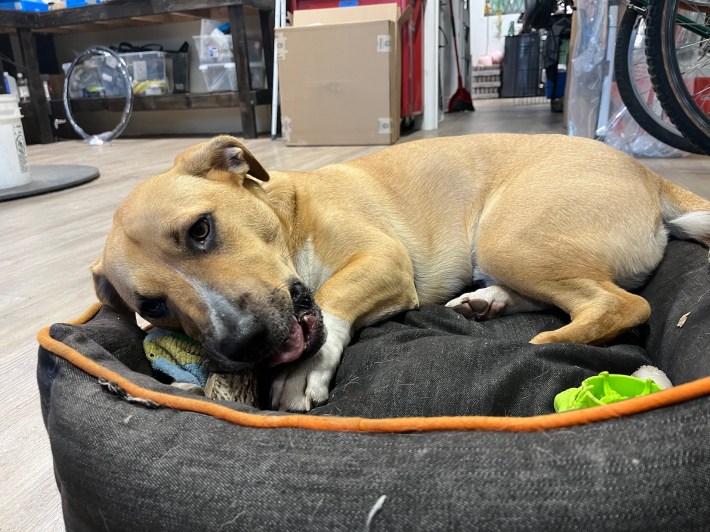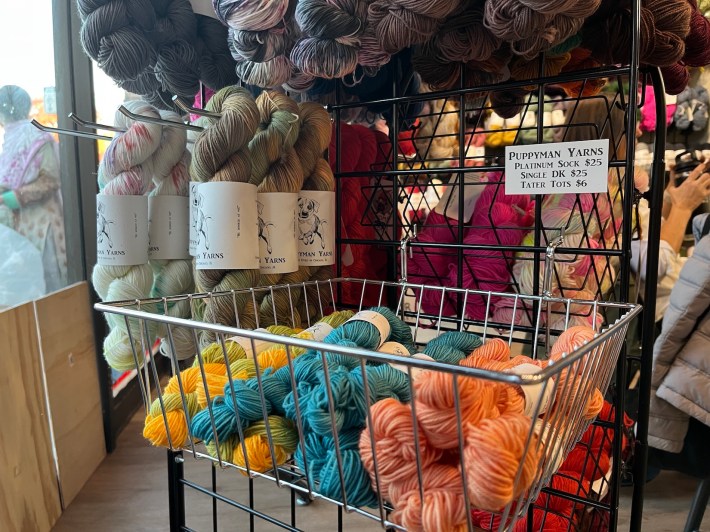 In a similar model to the yarn workshops, Kremen plans to offer more bike classes during the winter and have an open shop for folks who want to learn how to fix up their bike or need a space to work. He plans to teach a wheel-building class and one teaching cyclists how to fix a flat, Kremen said.
"My goal is to have people book time here for whatever they need," Kremen said. "In the winter we are emphasizing bigger projects, classes and more community."
The duo has also hosted community bike rides and plan to host one more to visit a brewery before it gets cold. For the latest information classes and upcoming rides, visit the business on Instagram or Facebook.
Cog Cycles is open 11 a.m.-7 p.m. Tuesday-Sunday.
Watch our "On The Block" TV show on The U, CW26 and MeTV.
Listen to "It's All Good: A Block Club Chicago Podcast":