NORTH PARK — After launching the business out of a garage, Cog Cycles Chicago now has a storefront of its own in North Park.
Co-owners Brian Kremen and Liz Hilt opened the bike shop at 3453 W. Foster Ave. on Aug. 11. It's located near Northeastern Illinois University, North Park University and popular bike routes that connect to the North Branch Trail and North Shore Channel Trail.
The shop, which specializes in tuning up and rebuilding steel-frame road bikes, until recently was operating out of a garage. When they started getting very busy, they knew they needed to expand, Kremen said.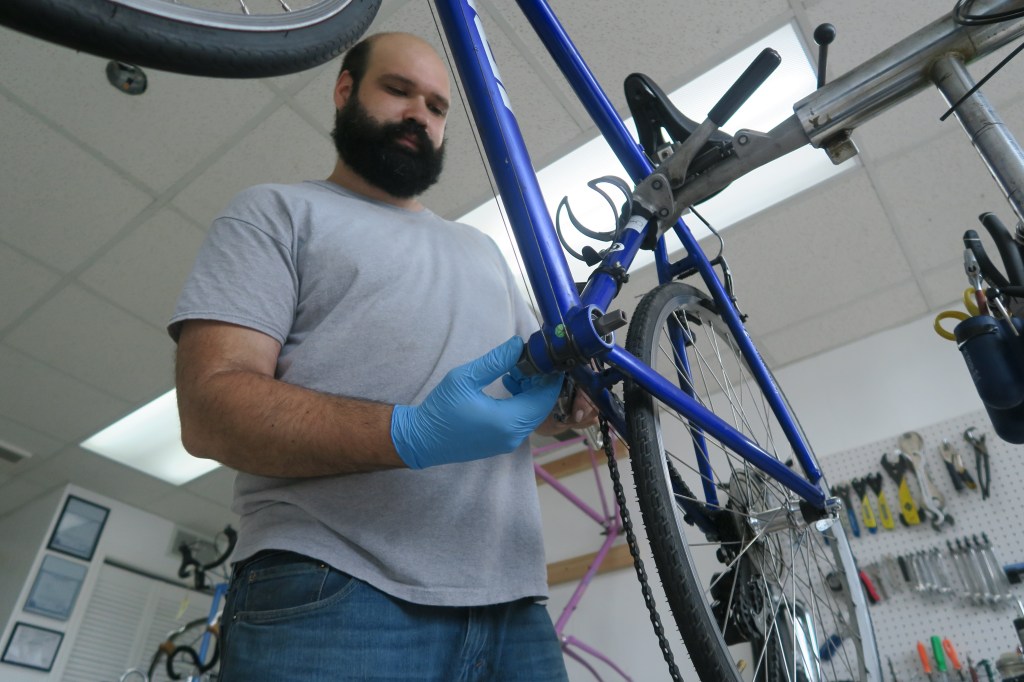 "And then when we found this one, we were really happy about where it is in the neighborhood," he said.
Kremen started volunteering at nonprofits that specialize in teaching bicycle maintenance about 12 years ago. As he became a more skilled mechanic, he started offering his services for tuneups and ended up acquiring bicycles that needed work, and fixed them up to resell them.
While Kremen works on the bicycles, Hilt oversees the business side of the shop. 
"We're not a nonprofit workshop, but we'd take a bicycle off of someone's hands if they have a bike they don't plan on using and it's taking up space,"  Kremen said. "What we do is repurpose bicycles — mainly from the 1980s and 1990s — to make them function the way people want."
Kremen said bicycles produced in those decades were typically made in a way that made them more durable and with better gearing than the non-speciality bicycles available at stores today. 
"If you look at a mid-level bicycle available today, there's so much more plastic found in most of its components. We're not a shop focused on antique bicycles for the sake of preserving an antique," he said.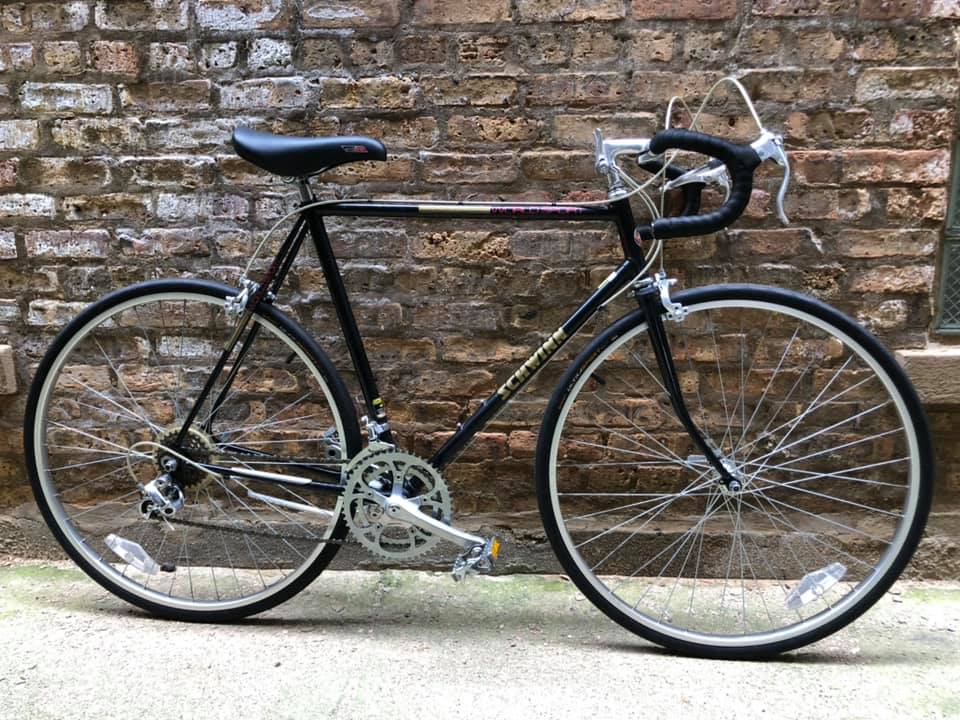 An example is a 1986 Schwinn World Sport Road Bike that Kremen tuned and upgraded with new tires, a new chain, new saddle and more. After the restoration, the 12-speed road bike was up for sale for $280. 
Now that Cog Cycles has a shop, Kremen hopes to start organizing group rides in and around the North Park area.
The shop's is open noon-6 p.m. Wednesday through Monday. The shop is closed Tuesday. 
Do stories like this matter to you? Subscribe to Block Club Chicago. Every dime we make funds reporting from Chicago's neighborhoods.