ROGERS PARK — A legendary sub shop closed its original Clark Street location after its owner opted to shut down the 51-year-old business instead of paying a fine relating to his business license.
Capt'n Nemo's, 7367 N. Clark St., had its last day in business Saturday. It's the end of an era for a business that opened in 1971 in Rogers Park and gained acclaim before spawning at least three sister locations.
Problems with Capt'n Nemo's business license started in 2019, when city health inspectors closed the shop at 3650 N. Ashland Ave. in Lakeview, owner Steve Ragusi said. Instead of bringing the business into compliance with health codes, the Ragusi family decided to close the Ashland Avenue sub shop, he said.
The following year, Ragusi went to renew the business license for the Rogers Park location but found there was a hold on it stemming from the health inspection problem at the sister location, he said.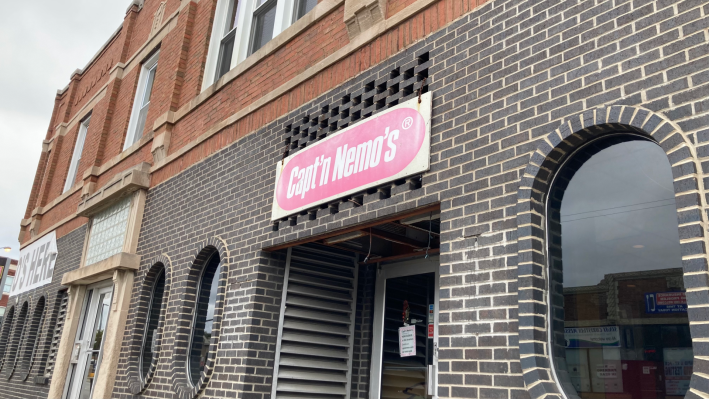 Ragusi said he thought he had gotten the issue squared away and was waiting on a copy of his business license. But in March, the city notified Ragusi his business was operating without a license.
A spokesperson for the Department of Business Affairs and Consumer Protection said the agency cited Capt'n Nemo's in March for operating without a food license and failure to display a license inside the business.
Ragusi fought the citations through a city administrative hearing. The judge ruled in favor of the city, imposing a $400 fine on Capt'n Nemo's.
Unwilling to pay the fine, Ragusi decided call it quits at his business' original location. Saturday was the last day the Rogers Park shop could legally stay open, Ragusi said.
Ragusi, whose father founded Capt'n Nemo's, said he now will focus on the chain's location in north suburban Winnetka.
"I'm not going to pay the fine if this is how you're going to run the city," Ragusi said. "They're trying to get another $400 from me after 50 years?
"I'll try to move as many of my customers to Winnetka. It's 19 minutes north."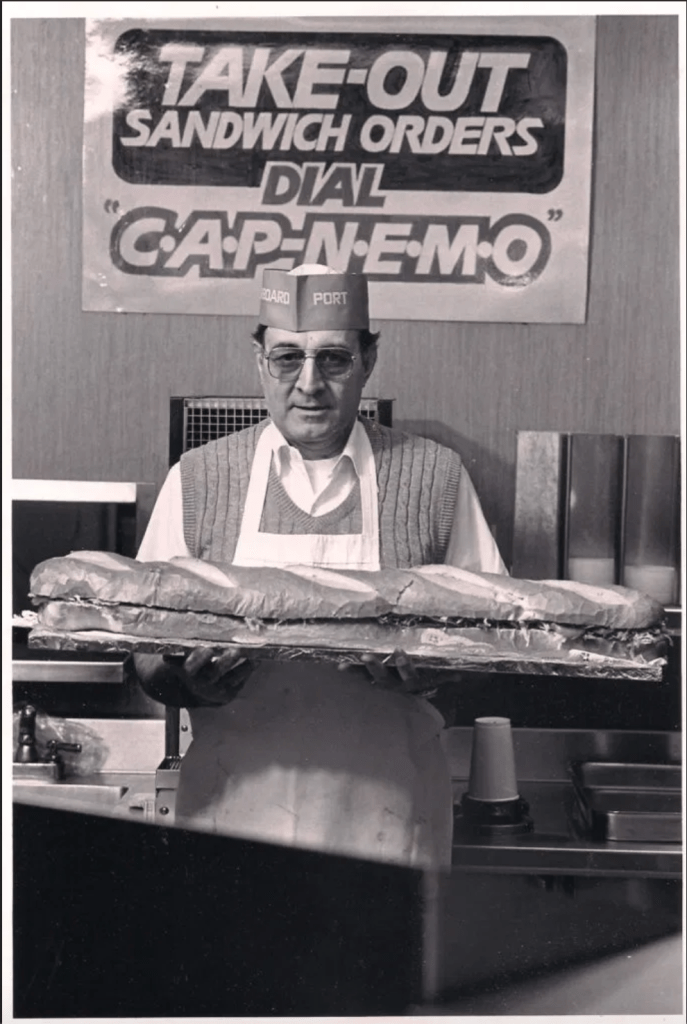 Army veteran Lou Ragusi opened Capt'n Nemo's on Clark Street in 1971.
After leaving the Army, Ragusi trained as a cook and worked in the kitchen at the Palmer House hotel, according to an obituary by the Sun-Times' Maureen O'Donnell. He named the sandwich spot after the fictional character in the classic novel "Twenty Thousand Leagues Under The Sea."
The nautically themed restaurant's slogan was "a whale of a sub." Capt'n Nemo's was known for its hearty submarine sandwiches, chili and soups, with Ragusi offering free samples to waiting customers.
After garnering some acclaim, Ragusi branched out across the Chicago area. A Capt'n Nemo's was opened in 1989 at 211 W. Wacker Drive. The Lakeview location followed in 1992 followed by one in Winnetka in 1996.
Lou Ragusi died in 2019 at 88.
Steve Ragusi, who has run the business since his parents retired in the late '90s, said the Rogers Park location has weathered a lot over the years. The decision to close "kind of made itself" after the business license issue with the city, he said.
Word about the closure of Capt'n Nemo's spread in the days before it was to shut its doors. So many customers came on its last day of business Saturday that the store ran out of bread, Ragusi said.
After that happened, Ragusi put up a large banner saying the store was closed "for now" and asking customers to patronize the Winnetka shop. Customers mentioning they came to the Winnetka shop from Rogers Park will be offered a free "surprise" item, he said.
Ragusi said there is a chance Capt'n Nemo's could reopen in its original Rogers Park location. But that would likely require new leadership or at more business-friendly policies from the city, he said.
"I'm definitely holding out until the election," Ragusi said. "We'll see."
Listen to "It's All Good: A Block Club Chicago Podcast":