DOWNTOWN — A Logan Square and Bronzeville restaurant are converging this weekend at Chicago's Museum of Contemporary Art to celebrate food culture while sharing how restaurants can nourish their communities.
Peach's Restaurant, Lula Cafe and the museum's flagship restaurant, Marisol, will serve brunch dishes from their own menus Saturday and Sunday at the museum, 220 E. Chicago Ave.
Reservations for 10:30 a.m.-2 p.m Saturday-Sunday are available on OpenTable.
The menu features culinary favorites from Peach's award-winning chef Cliff Rome, Lula's three-time James Beard Award nominee chef Jason Hammel and Marisol's executive chef Diana Browder. Dishes include baked salmon croquettes, potato crepes and cilbir with Turkish poached eggs.
Along with the two-day brunch collaboration, the contemporary art museum is hosting a panel Saturday moderated by Chief Operating Officer Gwendolyn Perry Davis featuring Hammel and Rome. The panel is 2:30 p.m. Saturday in The Commons room.
The panel is free and open to the public and will center around the roles of cultural organizations, such as restaurants, and how they can exist "ethically and impactfully" in their neighborhoods.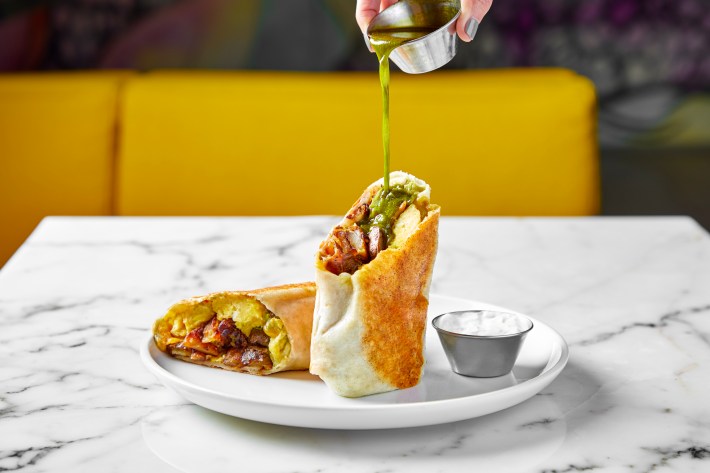 Hammel and Rome met during the pandemic over Zoom, as restaurant owners were rethinking ways of operating during a tumultuous time, Hammel said.
The panel takes that friendship and the many conversations the two have had and puts them at the forefront, with the brunch as a way to bring people together, Hammel said.
Lula Cafe and Peach's Restaurant are active in their communities. From hiring staff in the surrounding neighborhood to getting involved in community initiatives, both chefs said they believe owning a "successful" restaurant means more than having a high profit margin.
"A person who lives down the street should be able to come to us to have a job, get some more structure … then take that same check, either pay their rent or pay their mortgage, something that directly impacts the community," Rome said.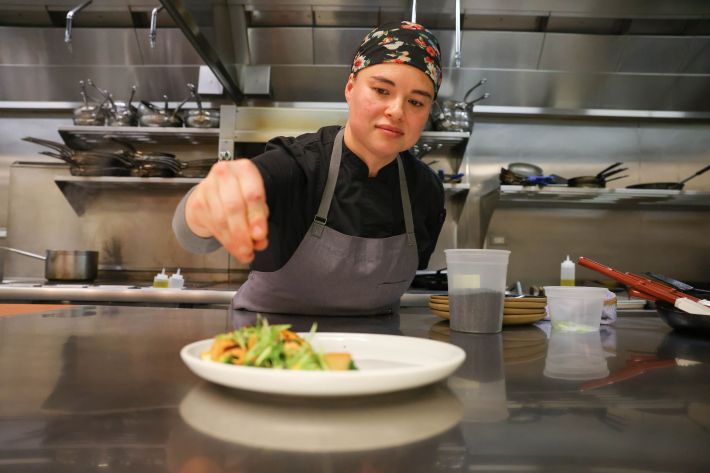 Restaurants also need to support people working their way up in the industry, Hammel said.
A former sous chef at Lula Cafe is now opening a bakery of his own not far from the Logan Square restaurant, Hammel said.
"That is really exciting to me. I'm so proud of that," Hammel said. "That person did the work on their own, but they had experience working in this restaurant and in other restaurants that made them want to be a part of this industry in a valuable way."
And with new restaurants popping up across the city, both chefs said it's important to examine the value and impact those businesses can have.
"Restaurants are true institutions, and they weigh more than what we give value to," Rome said. Although I'm happy and I'm elated when other people build things, I just want to make sure that they understand part of the responsibility that comes to that."
Listen to "It's All Good: A Block Club Chicago Podcast":