WASHINGTON PARK — The family of an 11-year-old girl sexually assaulted last week in Washington Park want police to rearrest the man they believe is responsible for the attack, but authorities say they need to build a case that can be prosecuted.
About 3:30 p.m. Thursday, the girl was walking home in the 6200 block of South Indiana Avenue when a man came up to her from behind, put his hand over her mouth, dragged into an alley and sexually assaulted her, police said in a community alert. The girl was able to run away, police said.
Police released a sketch of the man Saturday, describing him as a Black man with a thin build, graying hair and a mustache or goatee who was 45-60 years old and 5-foot-8 to 5-foot-10. He was wearing a black shirt with a rip on the right sleeve, black jeans with a silver belt buckle and "beat-up" black work boots, police said.
Asked about the case Tuesday, Supt. David Brown confirmed someone was detained and released. He said that individual is still a person of interest in the case.
"Emotions are running high. We do have a sense of urgency, but we have to get things right," Brown said. "We have to build the evidence in order to build a case to make an arrest and to have a chance to have the charges approved by the state's attorney."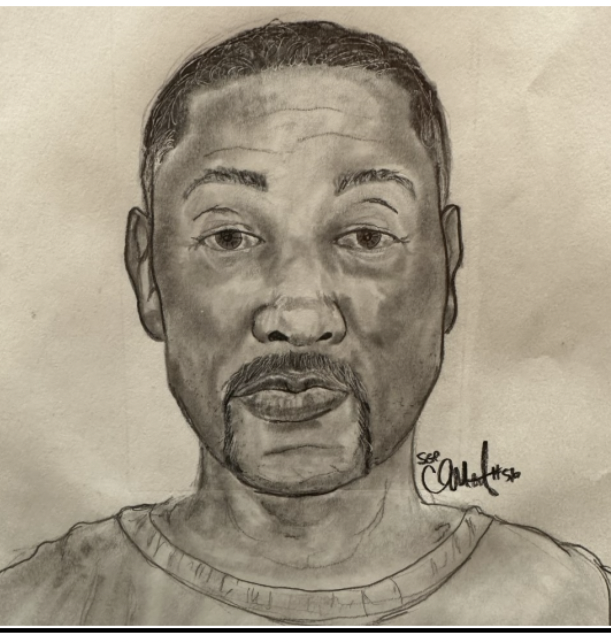 The girl's family has repeatedly pushed for answers.
In a separate news conference Tuesday, the girl's grandmother, said a community member who saw the police sketch found a picture on social media and sent it to the family Saturday.
The girl immediately recognized the man in the photo as her attacker, the grandmother said.
"I asked her, 'Who's this?' and she broke down. 'Granny, that's him!' We had to hold her and walk out of the store," the grandmother said.
The girl remembered the man "smelling like baby powder," the grandmother said.
"She said she'd never forget his face. Ever. He could do anything to his face and she'd still be able to pick him out," the grandmother said.
Community members found a man who matched the police sketch in the same alley where the attack occurred Monday, the grandmother said. They held the man until officers arrived to arrest him, the grandmother said.
The man was released hours later after police learned the girl had identified her attacker in a photo before detectives were able to show her a photo lineup, which may have complicated the case, the grandmother said.
Brown declined to comment when asked if the girl previously saw a picture of her attacker. Brown said police "don't have enough evidence to support an arrest on all charges."
"You're trying to tell me they let this man go? I'm not accepting that. I'm gonna keep going until we get some kind of justice because this is not fair," the grandmother said. "If it had been one of their kids they would've been all over the news."
The girl's family said the attack will haunt her for a long time.
"This is affecting all of us. Lord knows what type of trauma she may go through later in life," the grandmother said. "She's not going to be able to sleep right. She won't be able to walk down the street anymore. She's not going to look at men the same. She'll be traumatized for the rest of her life. I never thought my granddaughter would have to experience anything like this."
Family members also are questioning whether Safe Passage workers were patrolling the street when the girl was attacked.
The program, launched in 2009, serves more than 160 schools across the city, putting workers in yellow vests along school routes to look after children going to and from school.
Andre Smith, CEO of Chicago Against Violence and speaking on behalf of the family, said the victim didn't see any workers that afternoon.
Chicago Public Schools spokesperson Mary Ann Fergus said Tuesday the district is still looking into the case.
Subscribe to Block Club Chicago, an independent, 501(c)(3), journalist-run newsroom. Every dime we make funds reporting from Chicago's neighborhoods.