CHATHAM — Chicago's last Black-owned bank has reopened the South Side branch it closed more than two years ago, offering limited services as leaders try to rebuild trust following years of customer complaints, regulatory issues and financial trouble.
GN Bank reopened its branch at 87th Street and King Drive in June. GN Bank closed the branch in July 2020 and put the building up for sale for $1.5 million in February 2021 before taking it off the market and reopening, said Fallon Wells, vice president of accounting and operations.
The branch is open with limited drive-thru services, Wells said. Customers can deposit and withdraw funds, while leaders "track transactions to see if the bank should be reopening with full services," Wells said.
Leaders at the institution are "taking the steps" to receive bank licensing from state regulators before they can reopen as a full-service branch, Wells said. 
GN Bank's branch in Bronzeville, 4619 S. King Drive, has remained open.
Customers who live far from Bronzeville demanded a Chatham location for an easier commute, Wells said. Papa Kwesi Nduom, GN Bank's chairman, "decided that it was time to start reconsidering reopening the 87th Street branch," Wells said.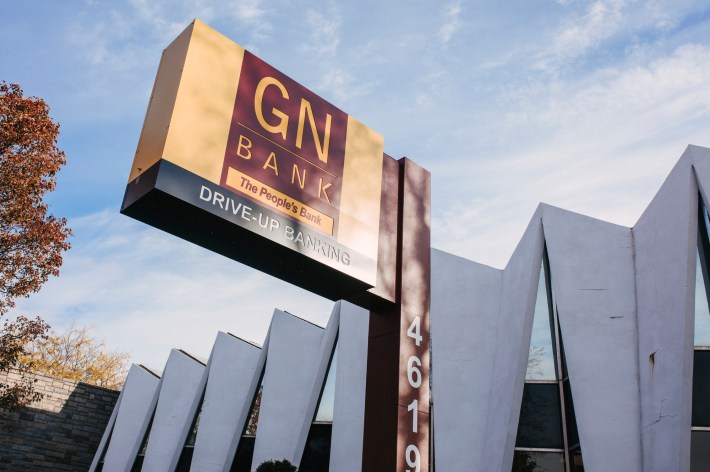 GN Bank, formerly known as Illinois Service Federal Savings & Loan, was founded in 1934 as one of the first Black-owned banks in the United States. The bank supported Black families on the South Side for decades as white-owned institutions systemically denied Black customers loans.   
After the bank suffered financially in the Great Recession and mid-2010s, closure was imminent. Nduom, a Ghanaian entrepreneur, bought it in 2016 with a "$9 million rescue plan," according to Crain's. 
In 2018, Nduom changed the name to GN Bank after Groupe Nduom, his family's business conglomerate in Ghana, according to ProPublica.
But the Nduoms struggled to turn things around.
Customer service waned and employee turnover increased. A ProPublica investigation featuring Captain Hard Times' owner Josephine Wade-Smith' found that as the bank fought to maintain financial footing, long-time customers faced the threat of losing their homes through deceptive practices. 
GN closed the 87th Street branch in 2020 as the bank struggled to turn a profit, according to Crain's. The bank received more than $20 million in funding from the city in 2017 and $10 million in state funds to sustain it before leaders returned all of it, saying they couldn't afford the interest rates.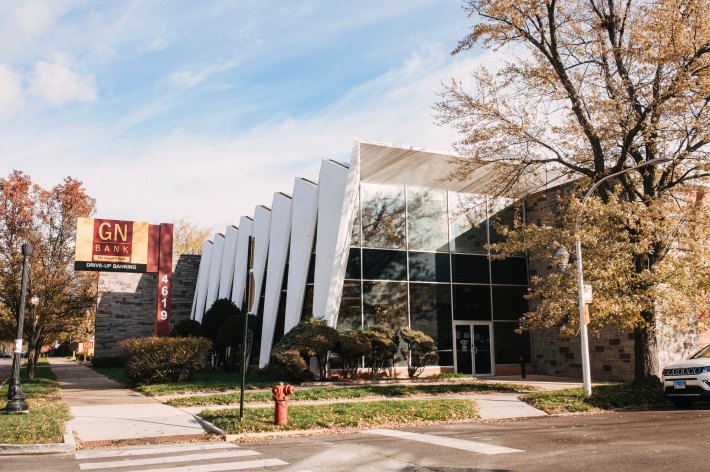 The "ups and downs with the economy" led to the inevitable decision to close the Chatham branch, Wells said. Families began to close their accounts at the branch and transactions declined, Wells said. 
A "pretty large amount" of money was lost, Wells said.
"It wasn't as profitable as it used to be," Wells said. "It was a high overhead to have that branch open. It hurts a branch when you don't have that service or the customers you started with."
The bank is working on reestablishing customers and rebuilding a base in the community, Wells said. 
"We want our customers to have homeownership and business ownership, and we want to be their primary banking institution," Wells said. 
Despite the "bad press," GN Bank wants customers to know "they are listening," Wells said.  
"Things happened, and we are trying to rebuild," Wells said. "We are here, and we are here to stay. We are not closing. We're trying to flourish. We want our customers to be there along the ride with us."
Ald. Roderick Sawyer (6th), whose ward borders the bank, said he hopes its leaders can take from their mistakes and use "best banking practices" to answer to neighbors. 
GN Bank could be a "catalyst for change" if it puts "money on the street to borrow" so neighbors can make personal and entrepreneurial investments, Sawyer said.
"It's one thing to put money in and another thing when people need money for investments, home purchases and business expansions," Sawyer said. "People need access to capital. That's how we grow businesses and that's how we expand on home purchases."
Ald. Anthony Beale (9th), whose ward includes the bank, didn't respond to requests for comment.
GN Bank aspires to be a pillar in the community, Wells said.
The new location will cater to customers with updated technology, such as an app, that makes banking easier for all ages, Wells said. The bank will also establish community partnerships with outreach programs and financial literacy workshops, Wells said. 
This is its "rebirth," Wells said. 
"I hope that the customer base sees us and understands that we are here for the people," Wells said. "That's what we pride ourselves on: being the best banking financial institution that they need and deserve."
Watch our "On The Block" TV show on The U, CW26 and MeTV.
Listen to "It's All Good: A Block Club Chicago Podcast":