WEST RIDGE — One of the city's premier refugee assistance agencies has opened its new West Ridge headquarters, as the organization grows rapidly to meet increased need for its services.
Last week, RefugeeOne began moving into its new offices at 6008 N. California Ave., occupying a building nearly three times as big as its most recent space.
The new building will allow RefugeeOne to bring all of its services under one roof for the first time in its 40-year history. It also comes at a time of rapid expansion for the agency as it seeks to meet the needs of a worldwide refugee crisis.
RefugeeOne in 2020 left its Uptown home of 35 years as the historical Bridgeview Bank building at Lawrence and Broadway was transformed into apartments. The nonprofit moved to a temporary office building at 5705 N. Lincoln Ave. — which was donated to the agency — while it bought and redeveloped its new home on Peterson Avenue.
In the time since moving to the building on Lincoln Avenue, RefugeeOne has grown from 40 employees to 74, said Sara Spoonheim Amit, the agency's director of development. It's still growing to help resettle increasing numbers of Afghan and Ukrainian refugees.
"That's why it had to happen so quickly," Spoonheim Amit said of the building project. "How it happened is thanks to neighbors and government help."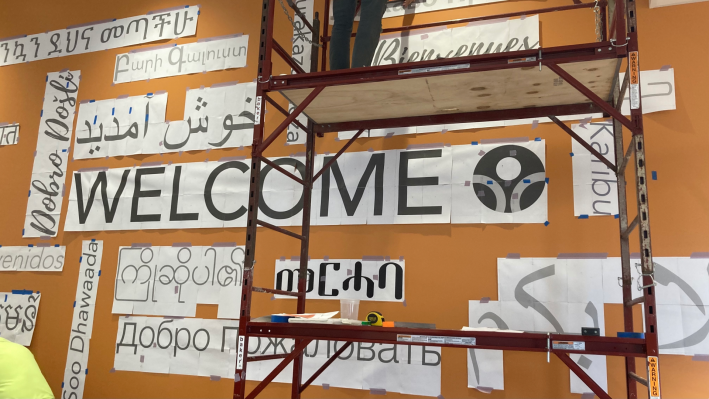 The 15,000-square-foot headquarters includes space for RefugeeOne's youth programs, English classes, immigration services, a sewing room, a prayer room and mother's nursing station.
Previously, services such as the youth programs took place at an Edgewater church, and its sewing room was in an office in Uptown, separate from its administrative offices.
The building will also host RefugeeOne's newest service: a dental clinic.
RefugeeOne's dental clinic debuted two months ago at its temporary facility, which used to operate as a dentist's office. The clinic has seen 26 patients, but it has a wait list 96 people long, said Justin Blunt, the nonprofit's dental assistant.
The clinic was built specifically to host a dental office and is staffed by Blunt and volunteer dentists. RefugeeOne wants to expand its volunteer dental team to help meet demand for the service.
"A lot of our patients haven't seen a dentist in 25 years, if ever," Blunt said. The clinic "essentially grants the opportunity for free dental health care. This is like a Rolls Royce for people who didn't have access to regular health care."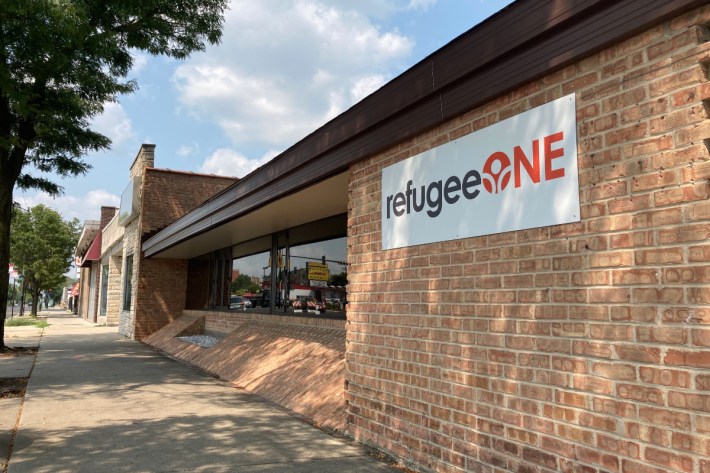 The building project cost $8 million, higher than initial estimates thanks to pandemic-caused delays and inflation, Spoonheim Amit said.
RefugeeOne raised $5.2 million for the headquarters and covered the rest of the cost with a mortgage. The agency intends to sell the temporary office building on Lincoln Avenue and use the proceeds to pay off its mortgage, Spoonheim Amit said.
That will allow RefugeeOne to keep all future donations in-house as it evolves to meet needs for Chicago's refugee population.
"It's exhilarating," Spoonheim Amit said. "I can't wait for the kids to fill the space and hear their laughter."
Watch our "On The Block" TV show on The U, CW26 and MeTV.
Listen to "It's All Good: A Block Club Chicago Podcast":