NORTH MAYFAIR — A mother, community activist and data researcher is running to unseat freshman Ald. Samantha Nugent (39th) in City Council.
Denali Dasgupta, who lives in North Mayfair with her three children and husband, announced her run for 39th Ward alderman last week and began collecting signatures to be on the ballot this week. Nugent is also running for reelection.
Dasgupta is a data researcher, analyst and entrepreneur who has improved public and human services for almost 20 years by using municipal government and census data to advocate for better housing, education and economic development, she said.
The mother of three and Chicago Public Schools parent wants to use her data background and skills to show how public resources could be better used for the community and make information more transparent and accessible, she said.
"As I'm coming out [as a candidate], it's really important for me not to say, like, 'I have all the answers,' so much as to say that my work has not been about helping people do better with data — it's been about figuring out how the government can do the things that people want," Dasgupta said.
Dasgupta is billing herself as a progressive candidate with a focus on improving public resources like parks, education, transportation, streets, public safety and environmental sustainability. She also wants to break the cycle of "machine politics" and bring a new face to the table, she said.
"Alderman is where the dream stops for me," Dasgupta said. "I went into the endorsement saying very honestly, I am a newbie at this, in spite of all these years and policy and budgets and government. But I'm the person for right now because this is where that door of possibility could close."
Dasgupta's always loved local government, but she became more involved in the community during the pandemic, which was a sort of "homecoming" for her, she said.
Dasgupta's youngest child was born during the pandemic, which gave her a different sense of motherhood, she said. With limited options for child care and resources available because of lockdown, she found herself relying on family and neighbors in a way that shifted her perspective of community.
Dasgupta helped organize mutual aid projects with the Mayfair Mutual Aid and the Chicago Food Sovereignty Coalition.
"I am one of all of those people who was radicalized by the pandemic. … I think there was a thing of simultaneously seeing institutional failures and tremendous generosity of neighbors," Dasgupta said.
Dasgupta also worked with 39th Ward Neighbors United, a neighborhood group that helped elect progressive politicians such as state Rep. Delia Ramirez, who won the Democratic primary as she seeks to represent the newly drawn 3rd Congressional District. Dasgupta also campaigned for Michael Rabbit, who was running for Illinois' 15th House District and lost to incumbent Mike Kelly.
A daughter of immigrants, Dasgupta wants to bring a more engaged style of leadership to the ward to reach its diverse population and fight for "fully funded, high-quality public services and resources for all our communities," she said.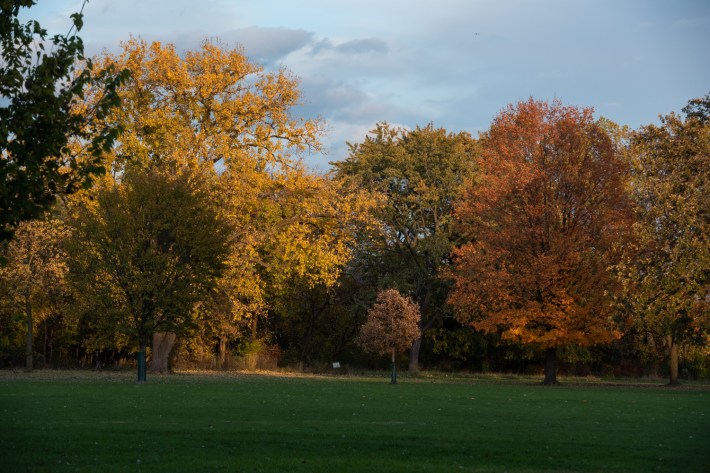 Dasgupta, who is from a small town in Westchester County, New York, has a bachelor's degree from Yale University in linguistics and a master's in urban planning, housing and economic development from New York University.
Dasgupta moved to Chicago in 2011 and worked as a researcher for the Chapin Hall at the University of Chicago, a policy center focusing on improving the wellness of children and their families.
After working most recently as the director of data and learning at Thrive Chicago, an education nonprofit focusing on local youth, Dasgupta founded her own consulting data company, Higher Ground Data, during the pandemic.
Keith Kelleher, a longtime 39th Ward resident who is Dasgupta's campaign committee chair, said he is excited for a fresh face to take on Nugent to break the "machine stronghold" on the ward.
Dasgupta "can relate to the people in the ward," said Kelleher, a former union organizer, founder and president. "Public education is very important. …We have good schools but we need better schools. She is for working families in the ward and supportive of immigrant rights. We need someone in there who is going to lead on these issues."
Nugent's team declined to comment.
Watch our "On The Block" TV show on The U, CW26 and MeTV.
Listen to "It's All Good: A Block Club Chicago Podcast":