BRONZEVILLE — With the annual end-of-summer Bud Billiken Parade and Picnic returning to its full route Saturday, Chicago's top cop Monday said the "lesson learned from Highland Park" is impacting security plans, including monitoring rooftops.
Over 100,000 people are expected to attend Saturday's 93rd annual parade along Martin Luther King Jr. Drive. Supt. David Brown said at a press conference Monday police have been meeting with organizers since March and are doing daily meetings.
"Really focused on the high ground, rooftops and other high ground … in relation to that lesson learned from Highland Park," Brown said, referring to the Fourth of July mass shooting from a rooftop that killed seven people and injured 48 others at the suburb's parade.
Safety plans will focus on intelligence, the number of officers assigned to the parade and all of the entry and exits points along the route. Brown said to expect a "big contingent" of officers, both in uniform and in plain clothes.
He urged paradegoers to help keep the event safe. "I can't emphasize enough … the public, residents, eyes and ears," he said. "Report something suspicious right away."
Unlike last year's route, which was shortened amid the pandemic, the parade will run on its original route — from 39th Street to 55th Street — along King Drive.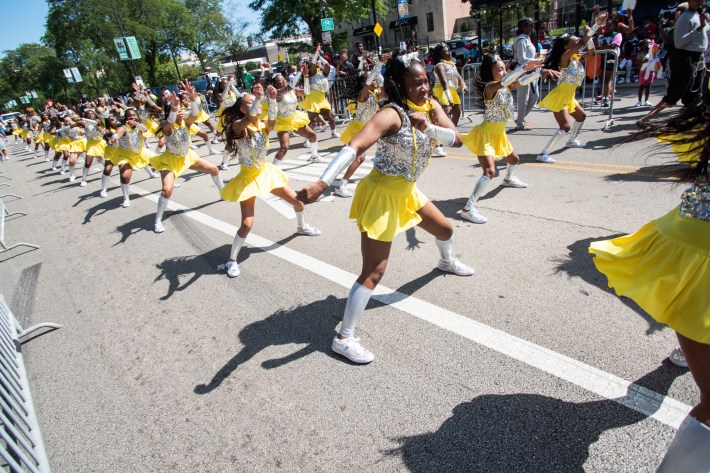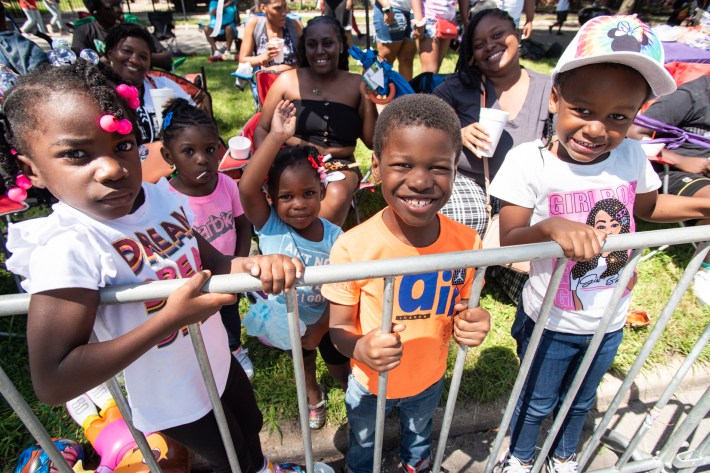 Organizers of the beloved parade said they've also stepped up security.
"We always had a strong security safety plan," said Myiti Sengstacke-Rice, president and CEO of Chicago Defender Charities. "We work with Chicago Public Schools, we work with Chicago Police Department. We have our own security that we … doubled up on this year," she said. "Anyway, not that we're worried about anything, we just make sure that we have plenty of security throughout."
Along with police officers, there also will be at least 100 marshals along the route.
"Roughly over the past 20 to 30 years, our interaction with the city agencies and other support organizations has grown tremendously," said Marc Sengstacke, executive director of Chicago Defender Charities. "We need that cooperation in order to have a successful parades that everybody can enjoy themselves."
Sengstacke said the safety precautions are being made from a "preventative standpoint," with lessons learned year by year.
"They [Chicago Police] know what it means to the community, they know that it means a lot to keep this tradition going," Sengstacke said. "And they want everybody to have fun."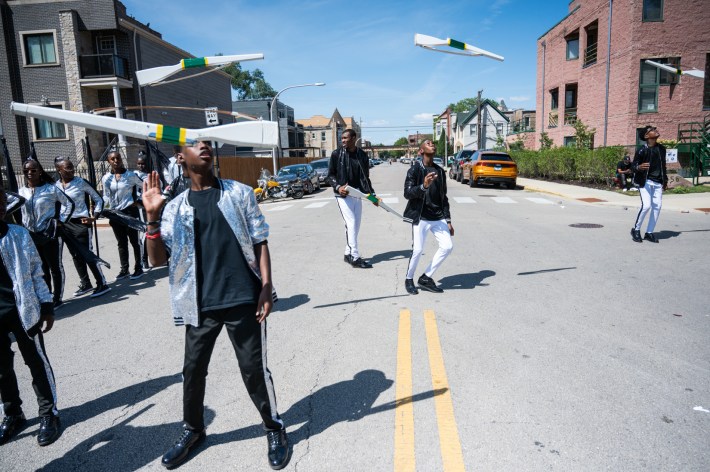 The parade, which has taken place every summer with the exception of 2020, is a historic South Side celebration. The African American parade is the largest of its kind in the country and serves as a back-to-school celebration to get children excited to return to the classroom.
This year's grand marshal will be Chicago-born R&B singer Jeremih.
Listen to "It's All Good: A Block Club Chicago Podcast":