LAKEVIEW — A "ghost kitchen" has opened in Lakeview, allowing people to order burgers from one restaurant and a poke bowl from another — all under the same ticket.
Epic Kitchens, 3332 N. Broadway, is a fast-service restaurant housing four brands:
BurgerFi, a fast-growing burger concept from West Palm Beach known for fresh, chef-crafted and all-natural foods.
Pokéworks, the nation's largest, fastest-growing poke franchise.
800 Degrees Pizza, a global pizza brand that makes its dough from scratch every day.
Blue Ribbon Fried Chicken, a concept from the Bromberg Brothers that serves "flavor-focused" fried chicken.
Customers can mix and match orders from the restaurants, paying for everything under one ticket and having the food served or delivered all in one bag.
Murad Karimi, co-founder and CEO of Epic Kitchens, decided to bring the business to Lakeview after the success of its first, research- and development-focused ghost kitchen in River West.
That location, which did not offer in-store dining, had about 14 brands operating out of its 1,000-square-foot kitchen during its peak, Karimi said.
"Once we perfected that model, we decided we wanted to bring this ghost kitchen model to the street-side and incorporate multiple types of consumption to create the most convenient fast-casual experience," Karimi said. "And that's how we ended up here in Lakeview."
The new storefront has a dining area where people can eat at the restaurant, Karimi said.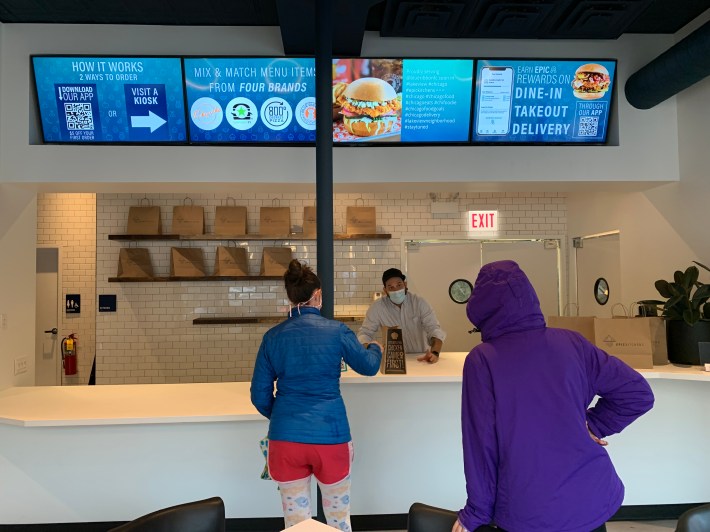 Epic Kitchen Lakeview has room for six brands, so it will soon take on two more, offering coffee and breakfast options from one restaurant and açaí smoothies from another, Karimi said.
"We've got some ability to add more brands, and generally the brands we find are the best in class," Karimi said.
The restaurant is organized into two sections: a large dining room for eating in or carryout orders, and a smaller room for delivery drivers.
The dining room has a service counter, touchscreen kiosks where people can order their food, tables and a drink machine, while the delivery room has lockers where bagged orders are kept until the driver arrives to pick them up, Karimi said.
"We separated the dine-in and takeout experience from the delivery driver experience so its expedited and more convenient for guests and drivers," Karimi said. "This way the dining room doesn't get too crowded with delivery drivers, which makes it a better experience all-around."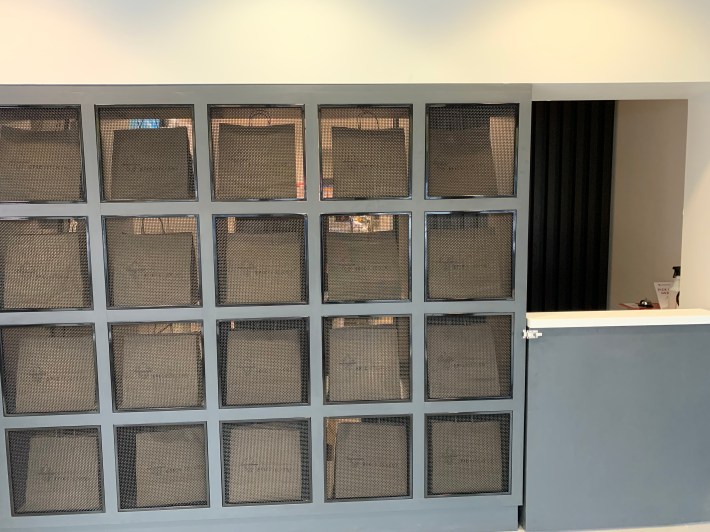 Epic Kitchens is only taking delivery orders through its app, which offers a rewards program and can be used to place carryout or delivery orders. It will launch on third-party services like Grubhub and Uber Eats by the end of November, Karimi said.
Behind the scenes, Epic Kitchens organizes its culinary area by brand, so each restaurant has its own prep and cooking stations. Pokéworks also has its own separate kitchen on site to keep its raw fish products away from other foods.
"All the food flows from the separate brands' stations to our expediter station," said Jacob Hatfield, Epic Kitchens' company training manager. "That's where everything comes together and gets packed, and each brand is represented in the bag with its logo."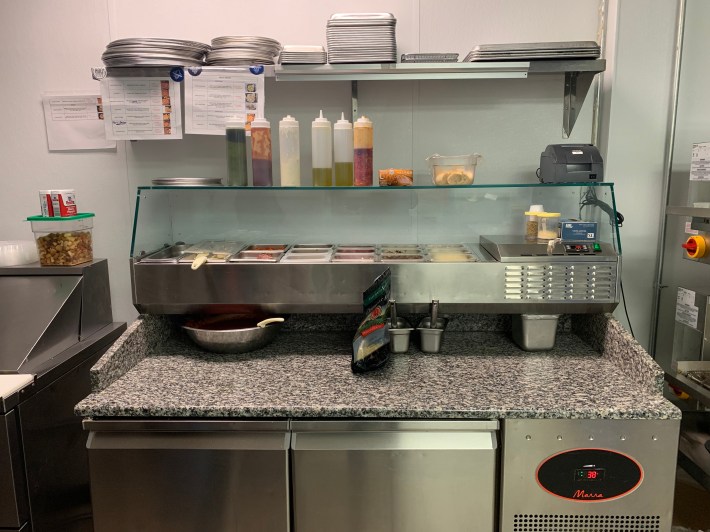 Since joining the Lakeview neighborhood, Epic Kitchens has received an "outpouring of support" from neighbors and the local business community, Karimi said.
"Everyone has been so welcoming, from the chamber of commerce to neighbors and other business owners who've stopped by to welcome us into the neighborhood," Karimi said. "I really love the neighborhood so far."
Karimi chose Lakeview for Epic Kitchens' second location because he thought the multi-brand restaurant would fit in with the restaurant scene along Broadway.
"We chose this neighborhood because it's so diverse, both in terms of people and from a food offering," Karimi said. "It's got sandwich shops to cafes to Pingpong, Asian restaurants and breakfast joints. We thought we're bringing in a diverse offering, so let's go into a location that's already predisposed to enjoying a diverse food set."
Epic Kitchen Lakeview is open 11 a.m.-8 p.m. daily. Owners will extend hours to 10 p.m. weeknights and midnight on weekends once it launches third-party delivery, Karimi said.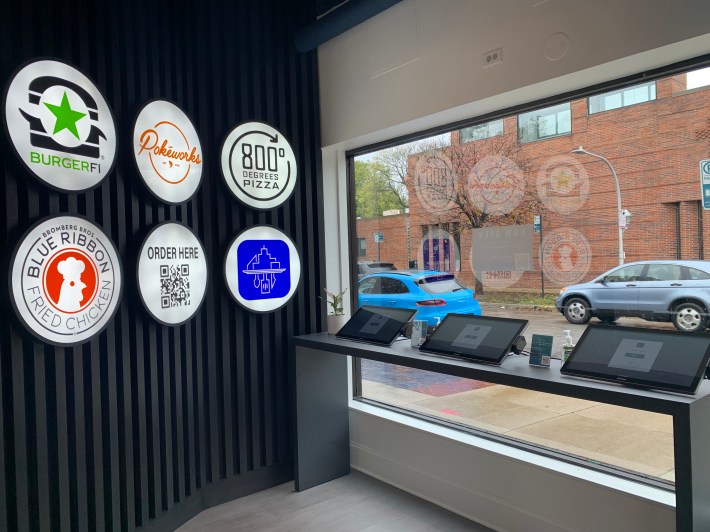 Jake Wittich is a Report for America corps member covering Lakeview, Lincoln Park and LGBTQ communities across the city for Block Club Chicago.
Listen to "It's All Good: A Block Club Chicago Podcast" here: