LOGAN SQUARE — Three shootings Wednesday in Logan Square have residents of the typically quiet area on edge, and police say a gang feud could be to blame for at least two of the incidents.
Early Wednesday, a man was shot in the 1900 block of North Drake Avenue, police said.
This shooting happened about 2 a.m. Police said the man, 32, was walking when someone walked up to him and fired shots. The man was taken to Mount Sinai Hospital with gunshot wounds in his stomach and hand. He was initially listed in fair condition, police said.
Hours later, two men were shot in separate incidents just blocks from the Drake Avenue shooting — near a Logan Square elementary school, police said.
The first shooting happened about 1:45 p.m. in the 2100 block of North Central Park Avenue, police said.
A man was on the sidewalk when someone in a dark-colored car pulled up and someone got out and opened fire, hitting the man in his head and chest, police said. The man was pronounced dead on the scene.
The man's identity and age weren't immediately available. Detectives are investigating, police said.
Several neighbors stood outside their homes and peered over police tape as detectives investigated the slaying Wednesday afternoon.
Aida Dabray, who lives across the street, said she heard about seven gunshots and rushed to the window, where she saw a young man run down the alley. Other neighbors said they heard eight gunshots.
"Seeing this, it's just scary," Dabray said in Spanish through a translator.
Dabray's neighbor, Jason Flores, said the shooting makes him worry for his family and neighbors, including nearby children. The shooting happened down the street from Funston Elementary at 2010 N. Central Park Ave.
"It's scary and crazy at the same time," Flores said. "Especially [because] we have a school here, things have to be better. There's kids here. [They] still have a whole life ahead of them. And for this to happen, and for them to see this, and to be in a community where you're scared to go out to the playground? It's just sad."
Flores' family owns the home where he and Dabray live; they bought the building in 2000, he said. Flores said there were many shootings on their block when they first moved into the neighborhood, but it's gotten quieter in recent years.
"When we got here initially, the building [across the street] was bad, a lot of crime, cops were here often. But as time has progressed, new tenants have come in — new people — it's gotten better. Nothing like this has happened in the last year or two," he said.
Flores said he hopes the slaying is a wakeup call for neighbors and local police.
"Crime here in Chicago has been so bad. One way or the other, it has to stop. Something's always going on. Everybody is scared to come out," he said.
Three hours after the Central Park Avenue shooting, another man was shot three blocks away.
That shooting happened about 3:40 p.m. in the 3600 block of West Armitage Avenue, around the corner from Funston. Similar to the Central Park Avenue shooting, people in a car pulled up and shot a man on the sidewalk, police said.
The man was taken to Stroger Hospital, where he was treated for "multiple gunshot wounds to the body," police said. No more information was immediately available on his age or condition.
A police source on the scene and Ald. Carlos Ramirez-Rosa (35th) said the shootings stemmed from a conflict in the area between the Imperial Gangsters and Spanish Cobras. On Thursday, police said that information was preliminary and more information would be released at a Thursday evening CAPS meeting. You can join the meeting via Zoom starting at 6:30 p.m. by clicking here.
EDITOR'S NOTE: An earlier version of this story cited preliminary information from police about the circumstances surrounding three area shootings. Police said Thursday these incidents remain under investigation and a link to a gang feud has not been confirmed in all incidents. We'll continue to update this story as more information becomes available.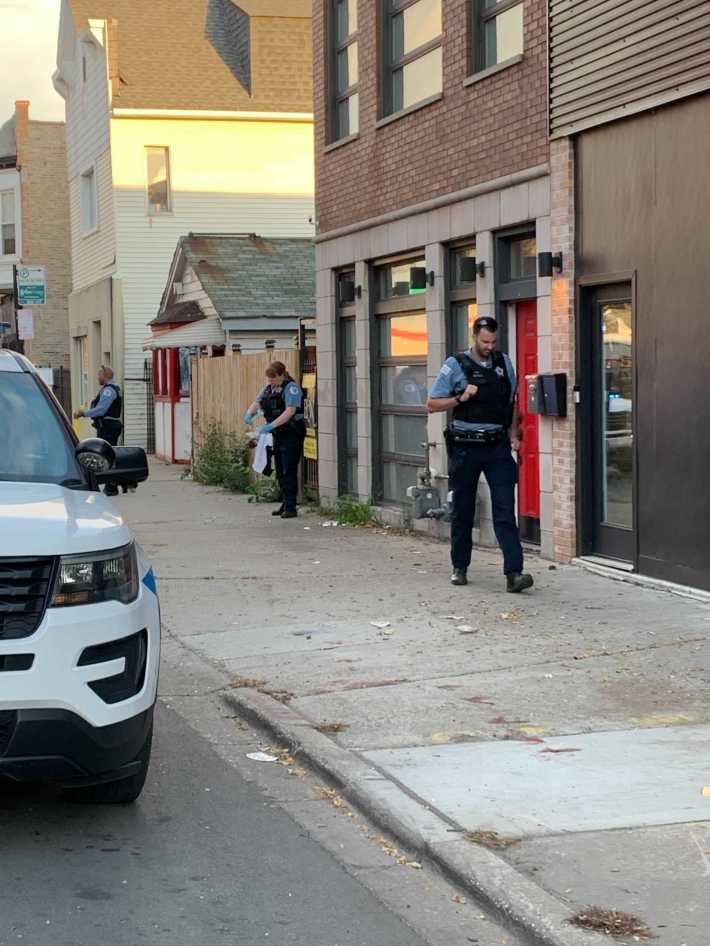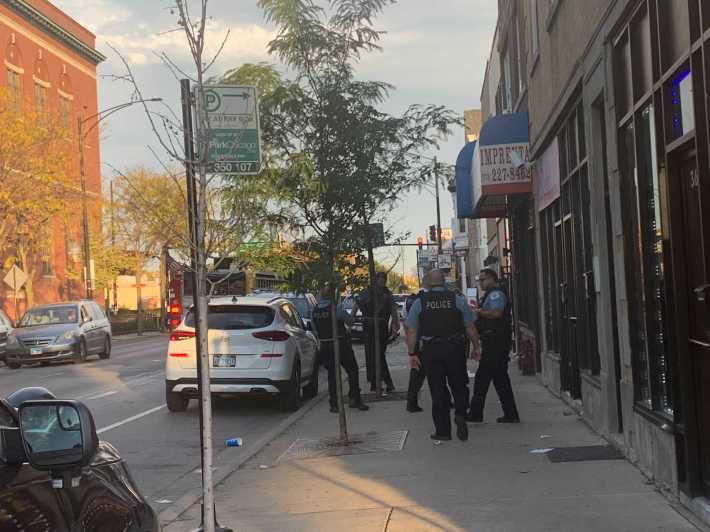 Subscribe to Block Club Chicago, an independent, 501(c)(3), journalist-run newsroom. Every dime we make funds reporting from Chicago's neighborhoods.
Already subscribe? Click here to support Block Club with a tax-deductible donation.