ENGLEWOOD — Denise Newson, owner of Big Gurl Barbecue in Englewood, has no idea which alderman to contact when she has questions or concerns about her community or business. 
Instead, Newson calls the Greater Englewood Community Development Corporation, a nonprofit that assists local small business owners. 
"Whatever they don't know, they're going to find out and help me," she said.
Like Newson, many Englewood business owners and longtime residents don't know who represents their interests in City Council. For those that do, they say their alderperson can be difficult to reach, too slow to respond or isn't helpful, so they bypass ward offices altogether when they need something.
A major source of that confusion is Greater Englewood has been sliced into six wards for 20 years, grouping the neighborhood into political territories where residents and community leaders feel Englewood isn't the top concern.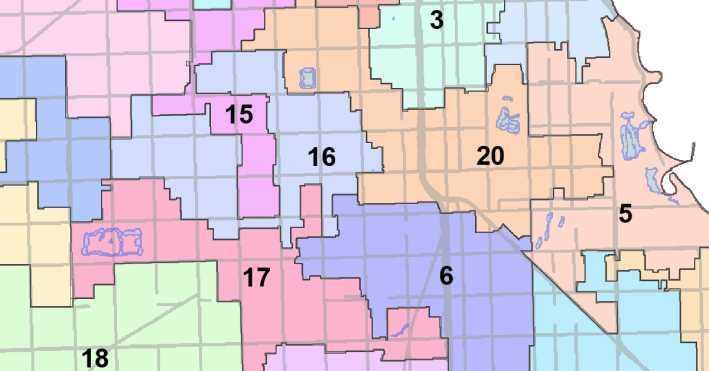 The neighborhood mostly falls into the wards of Alds. Roderick Sawyer (6th), Raymond Lopez (15th), Stephanie Coleman (16th), David Moore (17th) and Jeanette Taylor (20th). Ald. Pat Dowell's 3rd Ward, mostly comprising South Loop and Near South Side, includes a small chunk of Englewood near the Dan Ryan and Garfield Boulevard. 
Now, as City Council finalizes new ward maps, many are hoping Englewood is drawn into more cohesive boundaries with fewer elected officials who work primarily for the greater good of Greater Englewood.
"We need someone who believes that the majority of services need to come to those in Englewood," said Eddie Johnson, who's lived in Englewood for 42 years. "We have elected officials, but we need public administrators." 
RELATED: Resident Group Calls For Ward Remap To Make Englewood Whole: 'We've Always Felt Like The Step-Children'
'Somebody Has To Work For The People'
In 2018, Joseph Williams realized the corner of 64th and Honore streets needed a stop sign. Cars would "blow past people;" once, a child crossing the street had a close call with a speeding driver, Williams said. 
Williams, founder of Mr. Dad's Father's Club, gathered a group of neighbors and went to Lopez's office to request the sign. It took a few months, but residents got the stop sign.
But it also got Williams thinking: This worked because he and his neighbors knew their alderman, knew how to reach him and Lopez responded to their concerns. Go a few blocks in either direction and others aren't having the same experience, he said.
"There are so many local representatives, but a lot of people in the community don't know who to make a complaint or request to," Williams said. "They just know to call 311."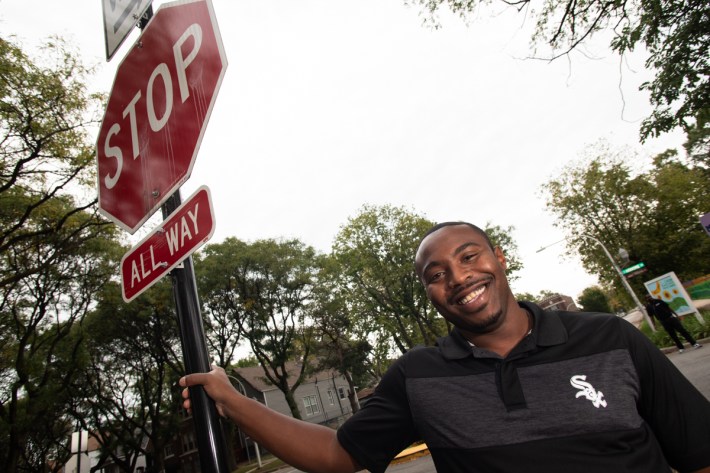 As a community organizer, Williams often hosts events throughout Englewood, hoping to reshape the narrative around Black fatherhood. But with dizzying ward boundary lines, tracking which alderman governs which part gets confusing, Williams said.
Take 63rd and Ashland. That's part of Coleman's ward — but if you go a block west, you're in the portion of Lopez's ward that almost splits Coleman's territory down the middle. Then Coleman's area covers a big chunk east of Ashland between Garfield and Marquette Road, but that doesn't include Ogden Park. That's Moore's ward.
The outcome is several elected officials who have influence in the area — but it doesn't always translate into change, Williams said.
"There are so many aldermen, but when you look around the community, it still looks the exact same way," Williams said. "Somebody has to work for the people."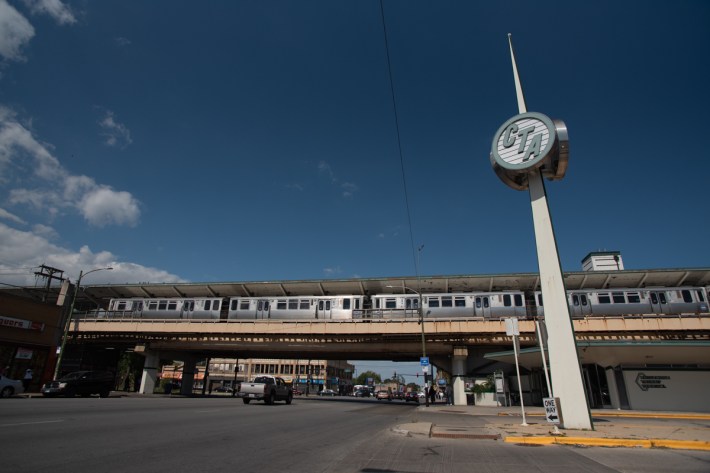 Johnson said he didn't know six alderpeople represent Englewood, but he can see the effects of the fractured representation.
For example, to open a business that requires a liquor license, you have to notify the alderman and registered voters living within 250 feet of the site. But when wards are sometimes divided by a few streets, not all the neighbors with a stake in a project are informed about it.
"From a resident standpoint, we have no control over some decisions in the community," Johnson said. "They have various community engagement for residents, but it's not a real, genuine process where everyone has input. This has always been an issue in the Greater Englewood community."
Something like a newsletter from all the area's aldermen would bridge the disconnect between local officials and neighbors and unify people around issues that affect the entire community regardless of ward boundaries, Johnson said.
"By the time you really know who your elected officials are, there's another election or another remap," Johnson said. "Whether it's monthly or semi-quarterly, they need something that says, 'Hey, I'm your alderman. These are the services. Here's my contact information.' None of that is in place for residents in Englewood or West Englewood."
Linda Austin has lived in Englewood for 30 years, at one point relocating for several years and then returning to the neighborhood where generations of family members own homes.  
But for a while, it felt like the city stopped caring about the community, Austin said. A neighborhood once known for its booming business district became littered with closed schools, foreclosed homes, empty storefronts and vacant lots.
"Once you forget about a whole community, you can only imagine some of the things the people go through," Austin said. "Once they started to disinvest in the community, you could walk down the street and see vacant lots or homes gone." 
Lately, Austin said she's seen some positive changes: renovations to Kennedy King College, INVEST South/West bringing major developments to the area. But the community needs a leader's undivided attention to reverse decades of neglect, she said.
The aldermen representing Englewood also serve other large South Side neighborhoods, like Chatham (Sawyer), Auburn Gresham (Moore) and Woodlawn (Taylor).
"How are you paying attention to Englewood when you have three or four other communities to monitor?" Austin said. "What is your priority? We need to get aldermen in one big area and say, 'OK, this is Englewood.'" 
For many residents and business owners, Englewood's community groups and organizers, not aldermen, have been their liaison to city government.
James Cottrell, owner of Quake Technology, also leans on the Englewood commerce group for resources and frequently attends their events. He said finding out six aldermen serve his community is "confusing" when he's only seen Coleman at meetings.
"If we're not seeing them [at the meetings], that's not a good sign," Cottrell said. "There aren't as many businesses as we should have in Englewood, so we all need to pull together and empower people so that they can create businesses and jobs."
Sequan Gholar, owner of Rescue 8, said it's easier to communicate with community groups.
"The aldermen's office is just so jammed up with local things that groups like the Greater Englewood [Community Development Corporation] can reach out further," Gholar said. "They work with nonprofits and they have better resources. It's nothing against the aldermen's office. Greater Englewood [Community Development Corporation] has a lot more jumpstart when it comes to helping people."
Taylor and Lopez told The Daily Line they agree Englewood could use a more cohesive ward map, while Sawyer said he feels the neighborhood benefits from having five alderpeople.
Coleman and Moore did not respond to Block Club's requests for comment.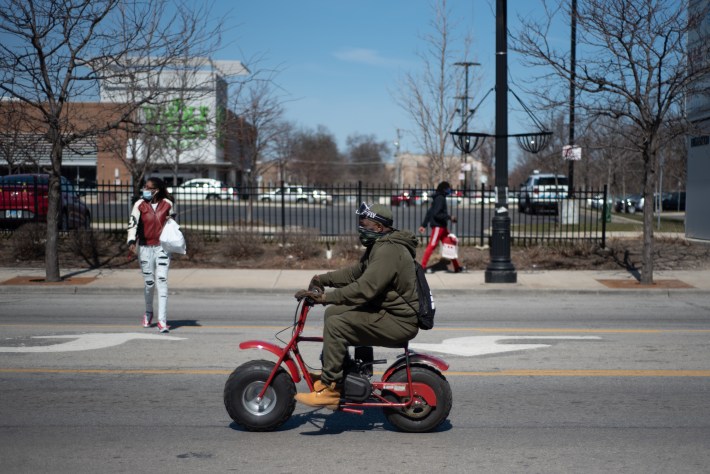 'There Are A Lot Of Competing Priorities'
Earlier this summer, alderpeople began the decennial process to reshape the city's 50 wards. The city's population is divided evenly among wards, meaning there needs to be roughly 55,000 people in each one.  
Forty-one alderpeople have to approve the map to avoid multiple proposals going before Chicago voters. Aldermen must agree on a map that meets the city's legal obligations by Dec. 1.
Separate from that, a new group formed to draw The People's Map. The Chicago Advisory Redistricting Commission, comprising members from CHANGE Illinois and community advocates, met with neighbors several times to reevaluate what communities like Englewood should look like on ward maps.
The result was a less divided outline, keeping most of Englewood and West Englewood in one ward.
The commission's proposed map:
Cecile DeMello, executive director of Teamwork Englewood, an organization working to revitalize Englewood, said this is exactly what the community needs.
"There are a lot of competing priorities," DeMello said. "An alderman also has to show up for their other communities, and Englewood needs so much support. Being able to have the priorities of Englewood be served as best as possible is always something the groups and the residents are looking for because it's in our best interests."
Sonseriya Williams, a community organizer with Teamwork Englewood, said dividing the neighborhood by a few streets doesn't benefit anyone.
"It might not be the issue of just neglect or dismissal on the aldermen's part, but since it's such a small area, it's difficult to manage," Williams said. "One of the wards is only about three to four blocks of Englewood. If you only have four blocks to take care of, how much are you engaging and pouring resources into that small pocket of that area?"
As aldermen convene behind closed doors to finalize the maps, Joseph Williams said he hopes neighbors' priorities are at the forefront of the discussion. Englewood is a beautiful community with limitless potential, residents said. But it depends on the support from local officials to make change happen. 
"People are living day by day, not knowing what's happening," Williams said. "But the politicians aren't helping them, either. I just wish it looked like we had that many aldermen and I could walk outside my door without falling into a pothole."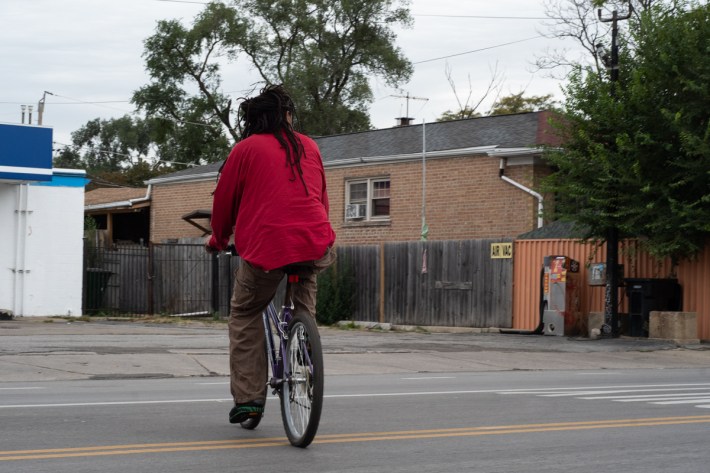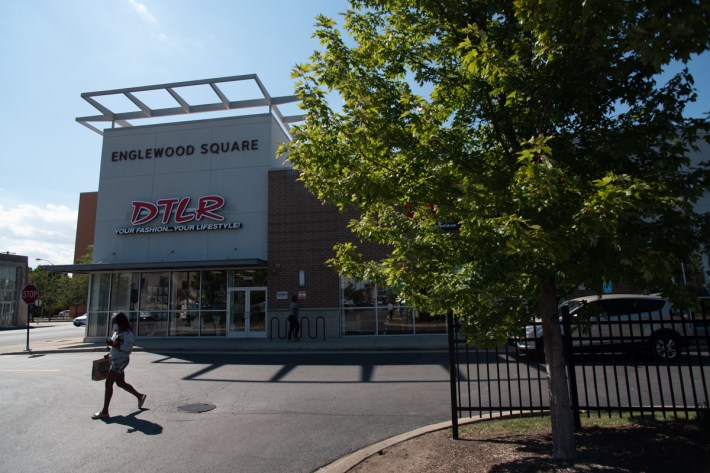 Subscribe to Block Club Chicago, an independent, 501(c)(3), journalist-run newsroom. Every dime we make funds reporting from Chicago's neighborhoods.
Already subscribe? Click here to support Block Club with a tax-deductible donation. 
Listen to "It's All Good: A Block Club Chicago Podcast" here: