ROGERS PARK — The owner of a Coldstone Creamery franchise in Chicago is bringing the idea of letting diners completely customize their orders to a new Rogers Park breakfast and lunch spot.
Another Bite opened in August at the former location of Tapia's Pizzeria and Grill, 6632 N. Clark St. The restaurant serves traditional American food and gives customers the chance to customize their meals.
Owner John Thomas, a native of the Pullman-Roseland area, also owns a Coldstone Creamery franchise in the city. Thomas said Coldstone's model of allowing customers to choose multiple toppings inspired the design of Another Bite. Thomas' breakfast and lunch spot also allows customers to mix and match and add what they want to their meals.
"I wanted to do something that was more purely creative, where I could have full autonomy over the menu, the style, the concept and really be able to create something new every day," Thomas said. "At Another Bite, we take a lot of that customization concept from Coldstone."
With a core group of menu items — like waffles, pancakes, French toast, eggs, bacon and more — diners can add vegetables, meats and cheeses. Customers with more of a sweet tooth can add fruits and dessert toppings.
"A lot of restaurants will say no substitutions," Thomas said. "But we welcome every substitution you can think of."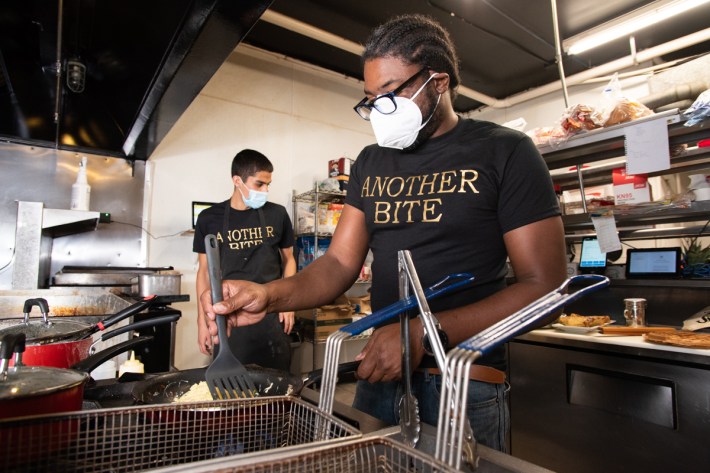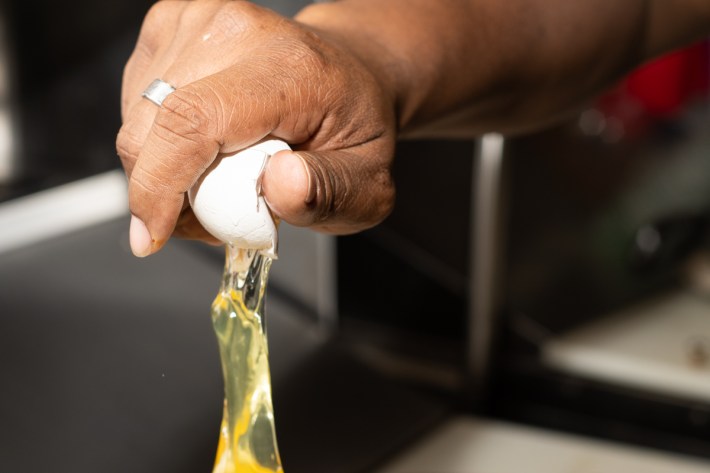 Thomas grew up loving his grandmother's cooking, specifically her hearty breakfasts.
"I lost my grandmother when I was in high school," Thomas said. "But I remember not being able to find breakfast in a way that she made it and wanting to give people the same feeling my grandmother gave me when I was seeing her on weekends, when I would wake up to the smell of bacon and eggs. And I knew that it was time to eat, just from waking up."
Another Bite did delivery and pickup orders before opening for dine-in at the end of the summer.
The menu can take inspiration from any number of places, including Thomas' Nigerian girlfriend, the restaurant's Mexican chefs and cookbooks and cooking shows the staff enjoys. 
"If you ate here last week, you come and see something new this week," Thomas said. "If you've been away for a month, you'll see at least four new things that you didn't know we had before. And we're very adventurous. I encourage the chefs to try new things, and it's rare that I just say flat out 'no' to something."
Locating the restaurant in Rogers Park, where Thomas lived for a year during grad school, was another strategic decision. He lives in Auburn Gresham but felt the North Side neighborhood, with its proximity to Evanston, Skokie, Lakeview and Lincolnwood, allowed him to expand the restaurant's customer base.
"Rogers Park is also unique in that as far as Chicago goes, it's one of the lowest rents for residential and commercial use along the lake," Thomas said. "But it has a lot of vibrancy and a lot of different cultures. You find a lot of ethnic pockets in Rogers Park that I think are somewhat unique and we'd like to draw on a lot of those things, those experiences, for inspiration."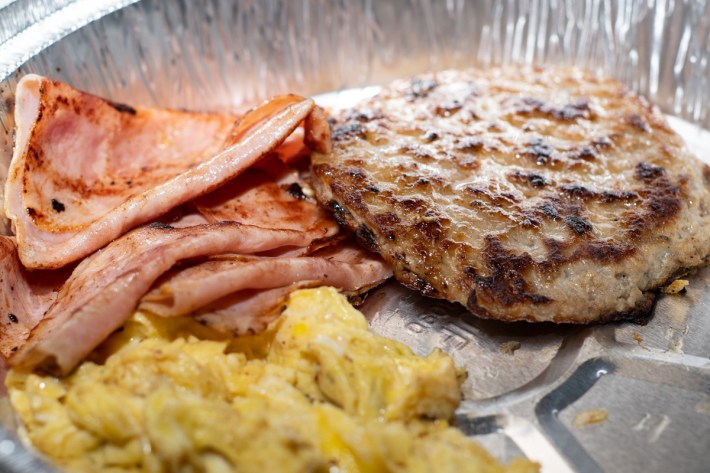 Response has been extremely positive, Thomas said. On the first day, there were so many customers Thomas' own relatives stepped in to help cook and handle orders. 
Thomas also welcomes staff with little to no cooking experience. For Thomas, with the right drive and motivation, anyone can be a key asset to the team. 
"People who are outside the industry or are just new to things, they have a lot of new ideas, but they don't know how things are done," Thomas said. "So it's much easier to innovate when you haven't been ingrained in somebody else's culture or structure. That's really fun and exciting for me because I've learned something new every day."
As Another Bite grows, Thomas hopes to open a similar restaurant on the South Side closer to where he lives and grew up. Whatever happens, though, Thomas said he's happy figuring it out along the way.
"I'm not a chef by nature," Thomas said. "I don't think I'm a typical restaurant owner in the sense that I've been a chef for 25 years and it's satisfying to believe I'm more of an entertainer who wanted to try something new. So this is a fun experiment to see if this can work out, but we're having a lot of fun doing it and I wouldn't live any other way. We're kind of rolling the dice and seeing what comes out next."
Another Bite is open 8 a.m.-2 p.m. Tuesday-Sunday.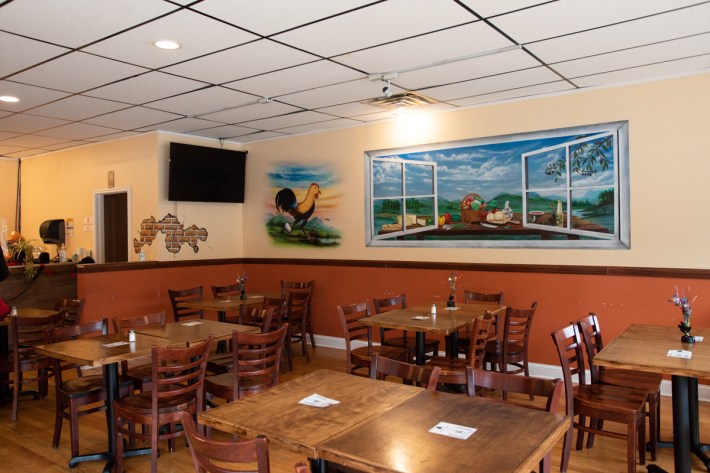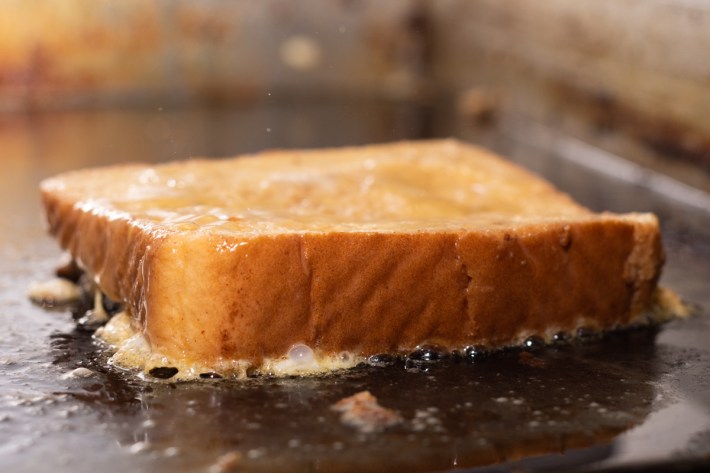 Subscribe to Block Club Chicago, an independent, 501(c)(3), journalist-run newsroom. Every dime we make funds reporting from Chicago's neighborhoods.
Already subscribe? Click here to support Block Club with a tax-deductible donation. 
Listen to "It's All Good: A Block Club Chicago Podcast" here: