KENWOOD — Timuel D. Black Jr., the civil rights champion who from birth was a witness to and key participant in Black American history, died Wednesday at the age of 102.
Black, the son of Alabama sharecroppers whose grandparents were once enslaved, was born Dec. 7, 1918. He died less than two months shy of his 103rd birthday, a city spokesperson confirmed.
Black spent his final days in hospice care at his Drexel Boulevard home alongside Zenobia Johnson-Black, his wife of four decades.
He received visits from friends and family as he was "surrounded by his books and art, listening and nodding to Duke Ellington and Ella Fitzgerald," said Susan Klonsky, who co-wrote Black's memoir "Sacred Ground: The Chicago Streets of Timuel Black."
A GoFundMe campaign, organized last week with an initial goal of $50,000, raised $112,000 for his care and other expenses as of Wednesday.
"Thanks to your generosity and quick response, the family was able to arrange for round-the-clock care at home," Klonsky wrote to donors on the campaign's page.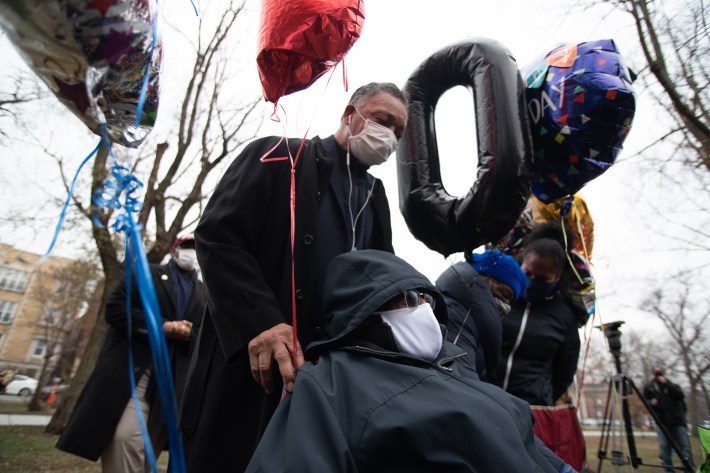 Black moved to Chicago's Black Belt as an infant in 1919, making him one of earliest members in the Great Migration from the agricultural South to the industrial North. Growing up in the vibrant Black Metropolis allowed him to participate in Black history milestones from a young age.
"I was there at the Wabash YMCA in the '20s when [Carter G. Woodson] started Negro History Week, which now has become elevated to Black History Month," Black said in March.
As a young man in World War II, Black served in all-Black supply unit, during which he witnessed the horrors of the Buchenwald concentration camp.
Immediately following the war, he returned to the U.S. with a desire to organize for the civil rights of Black people, he wrote in a January 1946 letter to his brother Walter. Black veterans "should be the focal point" of any organizing campaign, he said.
"Walt, we as Negroes are far, far too divided for our own good," Black wrote. "I think that it is high time that we come closer together, so that we can demand some things that we deserve, and have those demands respected."
Black was a Chicago public high school teacher from 1955 to 1966. He first taught at DuSable High School, then at Hyde Park High, where he established an African history club for students.
During this time, he served as A. Philip Randolph's Chicago coordinator for the March on Washington, and helped organize the 1963 "Freedom Day" protests against Chicago Public Schools' segregationist policies.
"He was an important part of my development of Black consciousness, or as the young folks say now, being 'woke,'" former student Lois Bell wrote on the GoFundMe campaign. "He was ahead of his time. He has had a tremendous impact on so many people. What a life."
Jeff Fort, the "untrained and uneducated but very intelligent" founder of the Blackstone Rangers, was one of Black's students at Hyde Park High. In later years, Black tried to encourage Fort and the South Side street organization to build a political coalition with the Black Panthers on the West Side, to no avail.
Black "served as a central pillar in the abiding struggle for racial and economic equity in the city of Chicago and across the nation," the Chicago Teachers Union said in a statement. "He has been a mentor, advocate and voice of hope for countless Chicagoans and people of conscience, giving his entire life to service that supports the needs of the many and the common good of all."
From Fort to Barack Obama, Black Chicagoans in radical, city, state, national and international politics were influenced by Black's work.
Harold Washington's successful 1983 mayoral campaign came about in no small part due to Black's efforts.
Black was "visible in just about every political committee" that led Washington to be the first Black mayor in the city's history, according to the Chicago Public Library. He chaired the People's Movement for Voter Registration, which organized the pivotal Come Alive October 5 registration drive of 1982.
When a young Obama was kicking off his career in politics, he "asked to know Tim Black." The future president wanted to connect with "someone who knew about the old Black Belt" and the type of activism that succeeded in bringing about change, Black said.
"Chicago and the world lost an icon with the passing of Timuel Black," Obama said in a statement Wednesday. Black was "a fierce advocate for change through education and mutual understanding," he said.
"Over his 102 years, Tim was many things: a veteran, historian, author, educator, civil rights leader, and humanitarian," Obama said. "But above all, Tim was a testament to the power of place, and how the work we do to improve one community can end up reverberating through other neighborhoods and other cities, eventually changing the world. Today, Michelle and I send our thoughts to Tim's wife, Zenobia, and everyone who loved and admired this truly incredible man."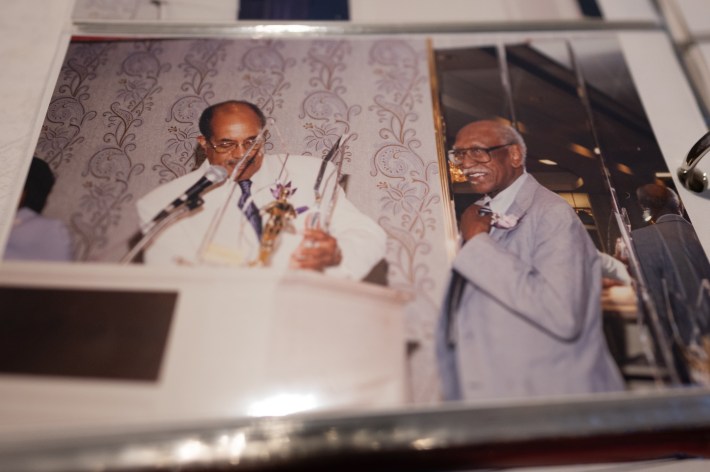 Upon retiring from the City Colleges of Chicago in 1989, Black began to transition from on-the-ground activist to the South Side's premier griot.
Even into his second century of life — which was dominated by the coronavirus pandemic — Black would regularly make public appearances to share his wealth of knowledge with his neighbors, both in-person and online.
Black was "the heartbeat of the Black community," both in Chicago and across the world, Rep. Bobby Rush (D-1st) said in a statement.
From Black's role in Carol Moseley Braun's election as the first Black woman Senator, to his roles in the historic elections of Washington and Obama, "Tim's contributions were felt in every single one of these historic achievements," Rush said.
"My friend Tim Black spent every day of his life pouring his best into others," he said. "As an educator, a community activist, a civil rights activist, a political activist, a confidante, an elder, and a sage, Tim gave his all to all of us."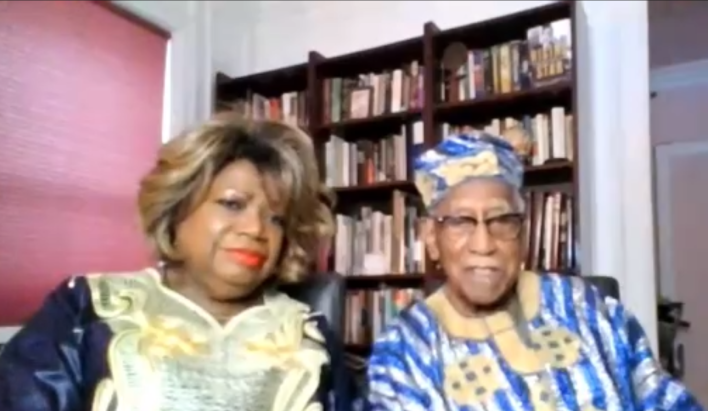 Black was honored as the first inductee to the Illinois Black Hall of Fame Feb. 26.
The honor was "well deserved," Johnson-Black said at his Hall of Fame induction. "I have seen firsthand and up close his commitment, dedication, his putting the community first and his activism."
Black's lifetime of working for social equality was driven by the "optimism" his ancestors maintained, even as they were enslaved and living through the horrors of the Jim Crow South, he told Chicago Magazine amid the uprisings over George Floyd's murder last summer.
He spent his later years advocating for youth to learn and refine the organizing tools of generations past — with hope for the future chiefly among them.
"I do this hoping that knowledge and that inspiration will encourage them to feel an obligation, which their ancestors did," Black said last December. "Trouble don't last always. … Carry the message forward."
To browse the Chicago Public Library's digital collection of Black's speeches, letters and photos, click here.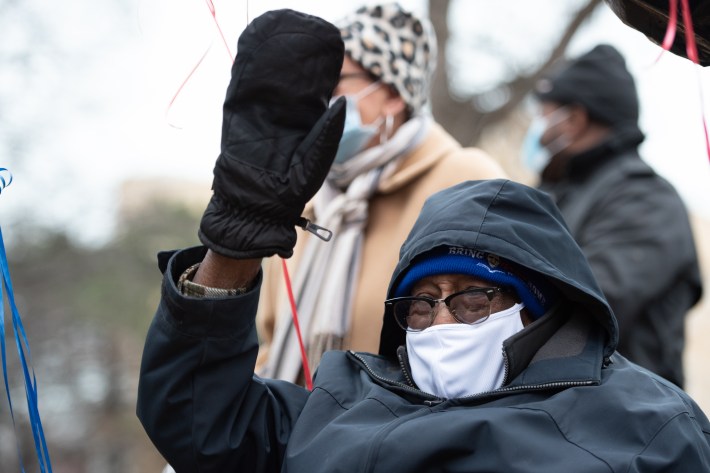 Subscribe to Block Club Chicago. Every dime we make funds reporting from Chicago's neighborhoods.
Already subscribe? Click here to support Block Club with a tax-deductible donation.