CHICAGO — You don't have to go all the way to Alaska or Canada for a big dog race — you can see one right outside of Chicago.
The ninth annual Bill Leonard Memorial Rig Rendezvous is set for Nov. 13 in suburban Woodstock, bringing together dogs and their humans for a variety of short races. Among the competitors will be mushers from Chicago; in fact, there's a community of Chicagoans dedicated to the sport: Windy City Mushers.
Among them is Michael Doyle, a West Loop resident who raced at the Rig Rendezvous in 2019 and is returning for a second time this year.
"I'm most looking forward to getting my dog back out there and running and seeing everyone again," Doyle said. "It's such a welcoming group of people."
The race is known as the Rig Rondy. Mary Beth Kolb, a member of the race committee, said it's a "dryline dog-powdered sports race that is geared toward the beginner."
While most people are familiar with the Iditarod and other ultramarathons, shorter dog-powered races have been on the rise. These short races include dogsledding but also other sports, like bikejoring,where a bicyclist has a dog or two pulling the front of the bike; and canicross, where a runner has a dog attached to their chest.
The races go from a mile to 10 and can take place on snow or dry land. Committed mushers can become professionals at national and international competition.
But the Rig Rondy is meant to be a low-stress race for people who are just starting off, though participants should've put their dogs in a harness before.
Kolb said people who are interested should reach out to Windy City Mushers, the members of which get their dogs together for bikejoring, scootering and other spots in wooded spaces around the area. The group is casual and open to anyone interested in dog-powered sports. The members meet on weekends when the weather is cool enough to run the dogs, which is generally 60 degrees and below with low humidity.
Doyle ran the Rig Rondy in 2019 with his dog, Moose; but this year, he plans to try out a rig with several dogs. He's preparing with personal training and by attending as many meetings of the Windy City Mushers as possible. He plans to put together a team with dogs from other members for his race.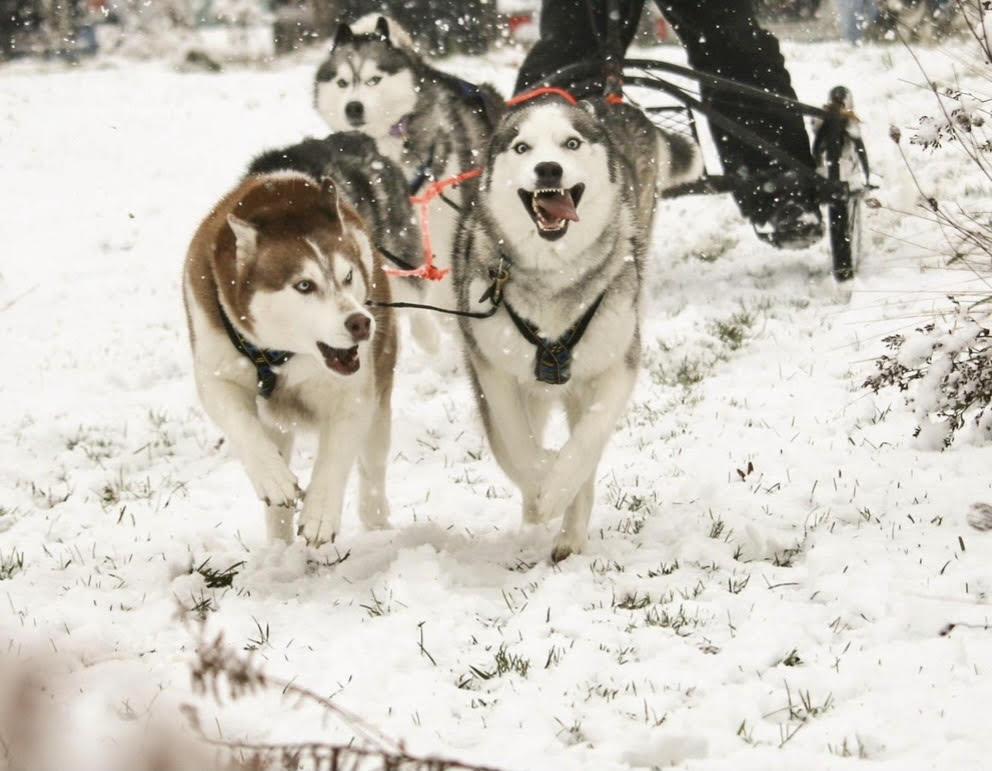 The Rig Rondy starts early — 9 a.m. — and kicks off with longer runs since it'll be cooler in the morning. There's a 2.5-mile course for two-dog bikejoring, scootering and dog rigs. Then there's a 1.5-mile course for people who want to do one-dog bikejoring and canicross races. There will be shorter races for juniors.
There will also be an obstacle course at the end. At 2019's event, people had to blow up an inflatable and wear it before they could start on the course with their dog. Kolb said it was a "mini wipe-out course."
"If you are not having fun, you are doing it wrong," Kolb said.
In other years, the organizers have held relay races where teams had themes and did four dog sports in a single race.
The event typically sees 100 participants, with some people racing dogs in different races.
Rick Richter, a member and founder of Windy City Mushers who lives in Elmhurst, has run every year and hopes to participate this year if he can get a team of dogs together.
"It's friendly competitors just out there having fun," he said.
The race offers fun — and an opportunity for less-experienced mushers to get mentorship. Kolb said racers like Rich Kisselhoff, one of the founders of Windy City Mushers who now competes and wins internationally, come to help out beginners. Mushers also help each other get in place and share tips, Kolb said.
That mentorship is a critical part of the race's origins. Bill Leonard, whose name graces the event, was a mid-distance racer with his Siberian huskies. Kolb and others wanted to learn how to mush, and Leonard mentored them. He and his wife — Louise, who showed dogs — died in 2009 and 2008, respectively, and the race was created in their honor.
The organizers will make adjustments to be safe during the pandemic. There will be no indoor area for the event, so people should dress warm. They're figuring out other safety measures, but Kolb said, "Mushing by nature is a great socially distanced sport."
Veterinarians will be on hand, and the race will be canceled if it gets too warm or humid.
Organizers will also hire a time-keeping company to officially track times of all the competitors in races.
Richter hopes new people will come out to compete or just watch the races.
"To me, it comes back to the dog: You don't find your dog that happy again …  until the next event," Doyle said.
People can learn more on the Rig Rendezvous Facebook page.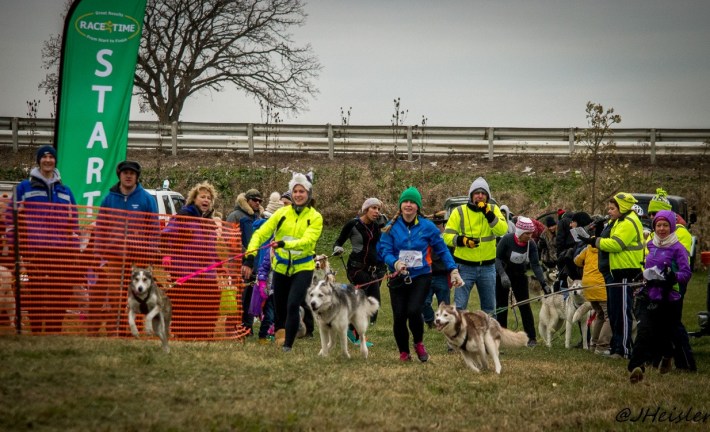 Subscribe to Block Club Chicago, an independent, 501(c)(3), journalist-run newsroom. Every dime we make funds reporting from Chicago's neighborhoods.
Already subscribe? Click here to support Block Club with a tax-deductible donation. 
Listen to "It's All Good: A Block Club Chicago Podcast" here: