LINCOLN SQUARE — The new owner of the former Huettenbar plans to reopen as the Lincoln Square Taproom just in time for this year's German Fest. 
Andrew Pillman, the new owner of the bar at 4721 N. Lincoln Ave., has been renovating the space for eight months, preserving as much of Huettenbar's old-world charm as is feasible while upgrading its amenities to modern standards.
"We tried to keep and reclaim everything we could," Pillman said.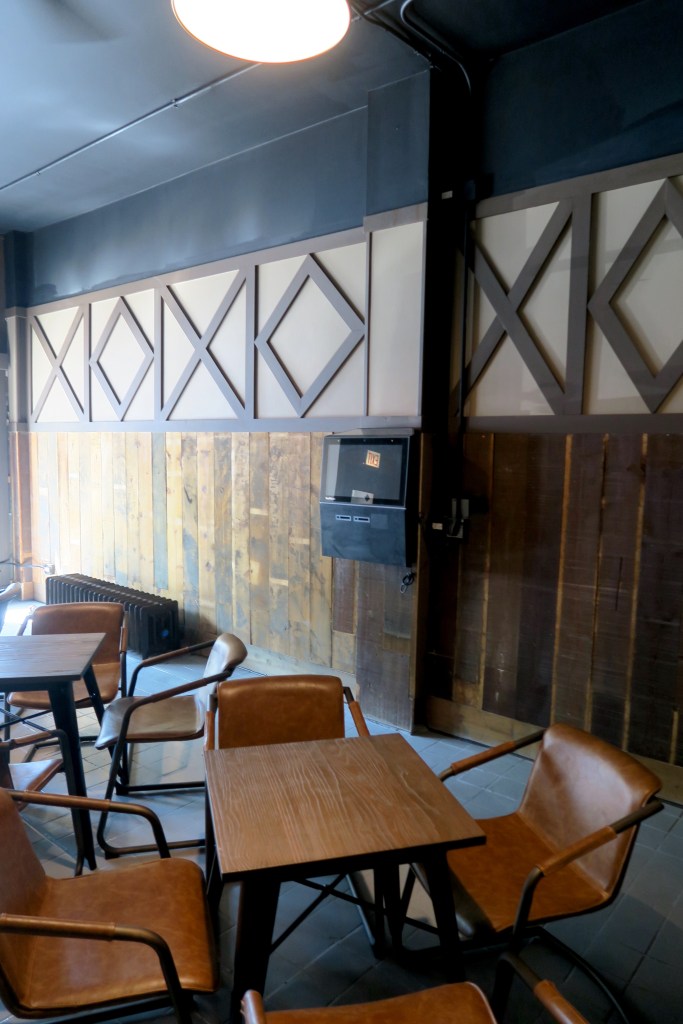 The front bar has been completely removed to open up space for table seating, and the bathrooms have been renovated.
Two window tables remain bolted to the ground in front of the bar's iconic windows. The rear bar remains. It was polished up and has a new kegerator and tap system behind it. 
"And all the wood from the lower part of the wall is reclaimed from the walls and ceiling of the front room," Pillman said. "We also wanted to have a Bavarian, German style to the patter on the upper wall and preserve the bar's outdoor facade and original door with only a few minor improvements."
RELATED: Huettenbar's New Owner Says Bar's Old German Charm Will Remain When It Opens As Lincoln Square Taproom In July
Like many businesses opening during the pandemic, Pillman had to contend with supply shortages as he renovated the bar.
But Pillman was able to plan ahead because he had experience from building out his first bar, the Lakeview Taproom at 1426 W. Irving Park Road, during the start of the pandemic.
"When we started building out this space, we knew we needed to order the stuff we needed as soon as we inked the lease," Pillman said. "I was lucky enough for a friend to loan me garage space, where stuff sat for four months."
When it came time to order the bar's coolers and beer taps, the supplier Pillman was working with told him there were only 10 of the type he needed left in the United States. 
"And all the coolers we have are specifically designed for the space that we have behind the bar. We had to order those immediately," Pillman said.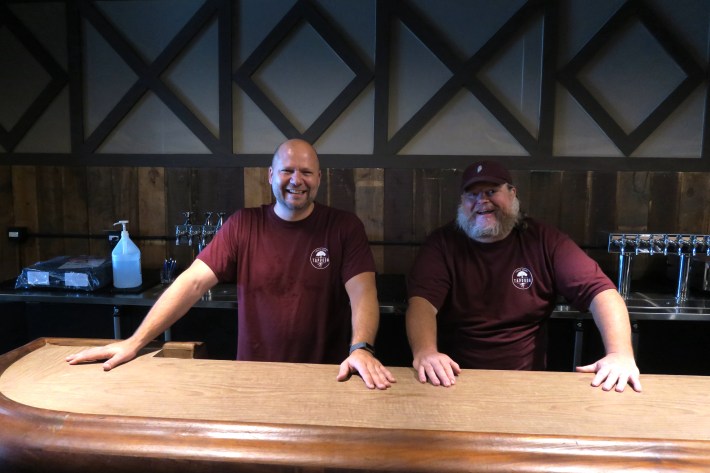 A few neighbors walking by the bar Friday stopped to look at artist Christine Schulz paint the bar's new logo on the wooden facade while kneeing on scaffolding. 
One thing that wasn't retained from Huettenbar was the mural created by Karl Raack, the artist who did the bar's original murals and still lives in the neighborhood.
Pillman has been in contact with Raack about a new mural, but the artist has been vacationing and won't be available until October. Raack was not immediately available for comment.
The original mural Raack painted inside Huettenbar was put into storage by the bar's previous owner Irma Frolich.
Monica Jirak, executive director of the nearby DANK Haus cultural center, reached out to Frolich to ask if they could preserve the art at the center, similar to how DANK preserved the bar from Chicago Brauhaus down the street from Huettenbar.
"We were able to, in collaboration with Irma Frolich and Karl Raack, get the four panels of the mural," Jirak said. "They're in our possession and we're working with our building committee and stakeholders to find a unique way to incorporate that mural so people remember Huettenbar."
For the new Lincoln Square Taproom, the opening in imminent.
"You should expect us open no later than Sept. 10 for German Fest, but if we are able to open sooner that would be wonderful," Pillman said.
Pillman already has Tim Andrick, his director of operations, curating the beer selection with a focus on fresh beer from Chicago breweries.
Like Pillman's Lakeview Taproom, the new Lincoln Square location will feature beers from local breweries like Empirical Brewery, Urban Labs Brewery, Begyle Brewing and Twisted Hippo.
"Having the ability to have fresh beer here all the time is fantastic, and we're not going to have one static menu," Andrick said. "It's going to be a week-to-week or day-to-day menu where we'll constantly be changing stuff in and out. The idea is to keep it fresh and keep it new.
"And we're lucky enough to be near some great breweries, like Dovetail and Metropolitan, that make great lager-style beer, and we'll definitely have a good presence of that, too."
Go the taproom's website for more information.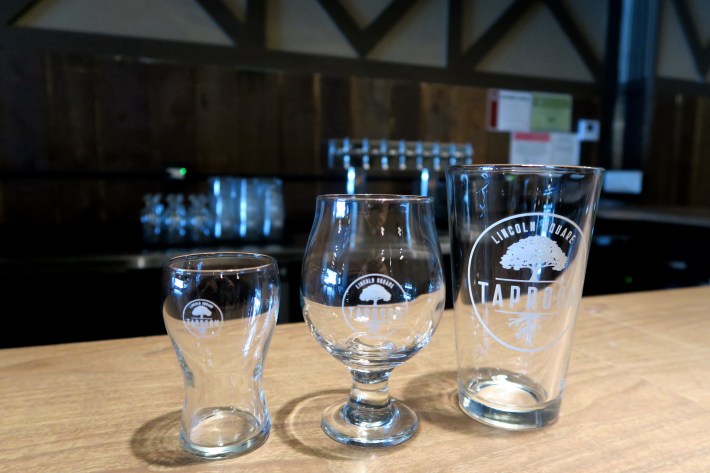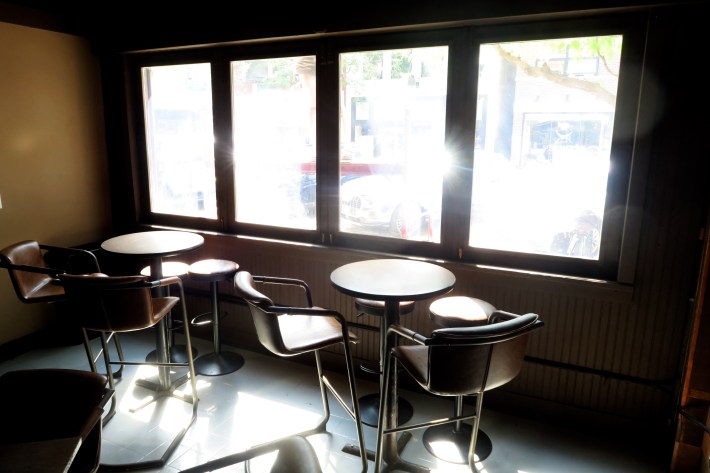 Subscribe to Block Club Chicago, an independent, 501(c)(3), journalist-run newsroom. Every dime we make funds reporting from Chicago's neighborhoods.
Already subscribe? Click here to support Block Club with a tax-deductible donation. 
Listen to "It's All Good: A Block Club Chicago Podcast" here: