CHICAGO — It's a "hot trash summer," and flies are taking over.
A combination of warm weather, rainy skies and excess trash has led to what some critter specialists are calling an "explosion of pests."
Buggy summers are nothing new, but this year two types of insects are "exploding out of control:" cluster flies and house flies, said Janelle Iaccino, marketing director at Rose Pest Solutions.
Slightly larger and darker than their pesky cousin, the house fly, Iaccino said cluster fly larvae typically munch on earthworms. House flies, in comparison, feed on waste.
"Cluster flies are not garbage pests because they're not going to be attracted to things that you would assume a fly would be attracted to," Iaccino said. "They plant their eggs in the soil, and that's where the larva then emerges."
Iaccino said cloudy skies kept most gardeners indoors at the beginning of the season. However, as gardeners began to plant their flowers and produce, the soil — already home to cluster fly larvae — was upturned. 
Recent downpours paired with disturbing the soil "created an influx in cluster fly population," Iaccino said. 
And as more people venture outdoors, Chicagoans are probably swatting away more house flies than usual because there's so much garbage around the city, Iaccino said. People are out and about again after 15 months — and leaving their trash behind.
"It's all just a hot garbage summer," Iaccino said. "The dumpsters are overflowing, and you've got grounds saturated and people not picking up after their pets. Even corner garbage cans for pet waste are overflowing and falling onto the streets. It's just too much garbage. There's not frequent enough of a [trash] pickup, and also just carelessness."
Nick Seiter, a field crop entomologist at the University of Illinois at Urbana-Champaign, echoed Iaccino's concerns. 
An uptick in the house fly population usually correlates with two conditions: a lot of water and waste, Seiter said.
"The things that attract flies in many cases are the same things that would not attract us," Seiter said. "The big driver of it is going to be environmental conditions. That'll be a combination of the weather and food sources that are around. With house flies in particular, in many cases [an increase] is related to waste and garbage."
Seiter said house flies aren't the only critters that might be enjoying the warm, wet weather and hot garbage. 
"You might also see mosquitoes when you've got puddles of stagnant water," Seiter said. "You'll see buffalo ants or black flies when you have high rivers. You'll see other pests where you have a lot of rotten food or filth around — like fruit flies."
Notably, the city's health department found West Nile virus, which can be deadly, in some mosquitoes in Chicago earlier this month. The virus has not been found in Chicagoans yet this year.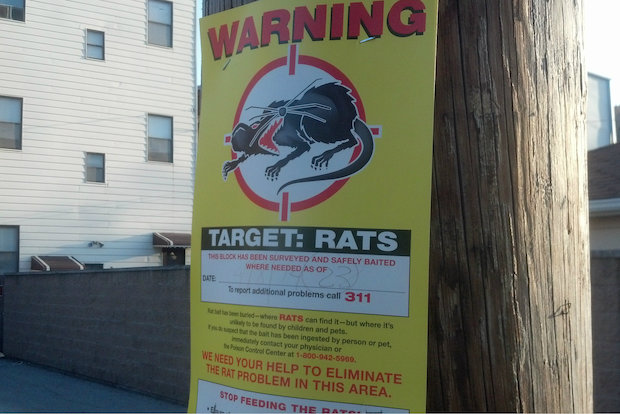 Iaccino said she's also noticed a surge of rats in the city.
"With rats, usually we see populations go down in the summers," Iaccino said. "But they are running rampant right now. Flies, rats, and cockroaches all thrive when there is human negligence. That's what we're facing."
As the summer continues, Iaccino not expecting to see a decrease in neighborhood pests, she said.
"It's going to be an issue every month with different pests because everything is so much more open right now," she said. "Everyone is kind of coming out and merging." 
Iaccino said the best way to protect yourself from flies and mosquitoes is to invest in insect repellent. 
"In addition to flies and stuff, mosquitoes are something that I'm urging diligence on right now because of the rain that we've had," Iaccino said. "They're breeding out of control and they carry diseases. West Nile [virus] is something that we see in our counties every single year. Always carry insect repellent with you, especially if you're outdoors in any capacity.
"It's very important to stay protected."
Subscribe to Block Club Chicago. Every dime we make funds reporting from Chicago's neighborhoods.
Already subscribe? Click here to support Block Club with a tax-deductible donation.
Listen to "It's All Good: A Block Club Chicago Podcast" here: