GREATER GRAND CROSSING — Detoy James has a vision to make Grand Crossing a destination for fine dining and shopping.
Now, James can take a big step toward that goal, thanks to a seven-figure city grant that will help him transform a vacant building into a yet-to-be-named restaurant on 75th Street.
James' hospitality company, J. Marie Development, is among more than two dozen South and West side businesses that received Neighborhood Opportunity Fund grants this week. The program is designed to give entrepreneurs in underserved areas a boost to start construction or renovations on their businesses, buy land and more.
Other South Side organizations and businesses who received grants include Burst Into Books, a Fatburger franchise, Cookie's Cocktail Lounge and new tenants of the 4400 Grove development in Bronzeville. A full list is online.
While the industries differ, many of the entrepreneurs shared a common goal: They want their projects to kick-start investment in their communities, with them leading by example.
"My hope is that we're able to really be part of transforming and getting Roseland back," said Jurema Gorham, Burst Into Books founder and executive director. "I want us to be able to be the beginning of a momentum of investing on the South Side."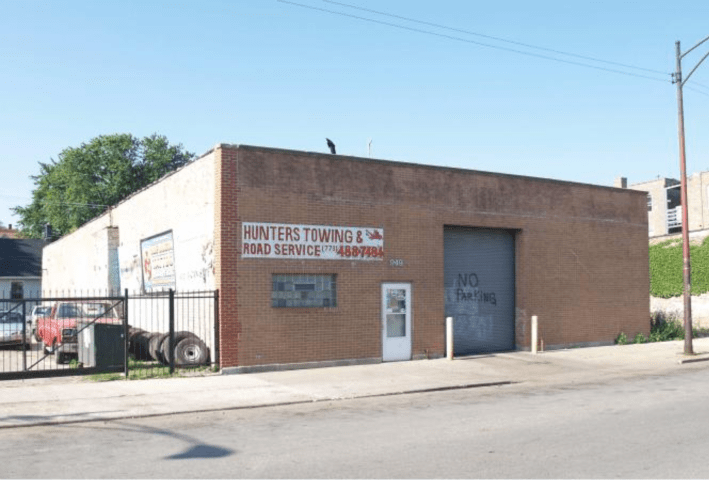 J. Marie received $1.35 million — one of the largest grants awarded — to launch a restaurant at 949 E. 75th St. James said he hopes to open by late 2022.
"I haven't settled on a concept yet, but I'm thinking I'll go with something like American fare," James said. "You can come out, grab something to eat, have a nice drink and enjoy yourself in the neighborhood. It's going to have an outdoor patio and everything."
James said he knows neighbors often head to the West Loop, Downtown or even suburban Orland Park when they're going out for dinner. He said he studied those areas to come up with an idea of what his restaurant will look like.
"I realized that we have tremendous buying power here, but we spend a lot of money away from our community because there's nowhere to shop locally," James said. "I think this [restaurant] will be an asset to the community, something the community actually wants and needs."
With $250,000 from the city, Gorham plans to renovate a new Burst Into Books bookstore and create a business incubator. 
Founded in August 2018, Gorham created her Roseland-based nonprofit after seeing there weren't many educational programs in her neighborhood for her son. What started as a book club with a spreadsheet will now be a place where families can shop for children's books and kids can participate in educational activities, she said.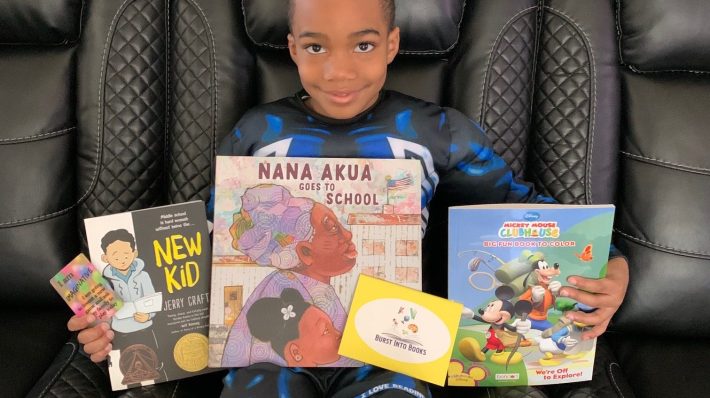 On the second floor of the building, Gorham plans to create a space where other nonprofit organizations without a home can thrive.
"I know a lot of people with programs who struggle with finding spaces where can they host their program," Gorham said. "We are going to have space where people can come, have their meetings and do their programs in conjunction with the work that we're doing, as well. There will be opportunities for kids to engage in different activities or even new hobbies that they didn't even notice they liked." 
In Chatham, Jackie Jackson is using her $250,000 to bring a Fatburger and Buffalo Wings to the community. The burger joint will be at 825 E. 87th St.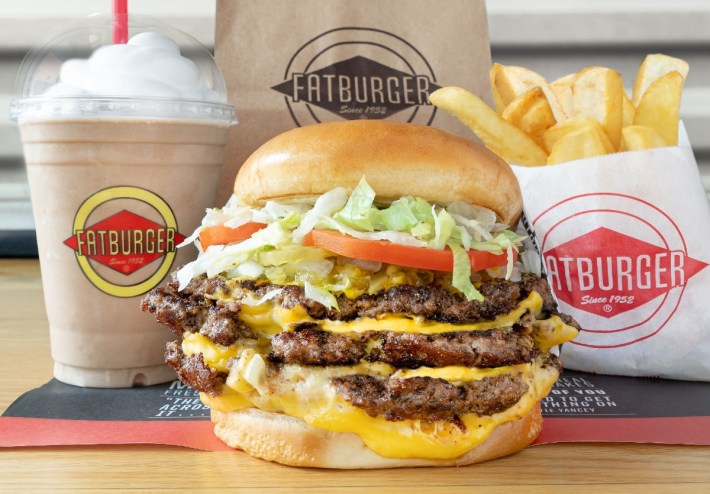 "It was just important to me to bring something good to Chatham," Jackson said. "I really wanted to bring something to wow the community. I wanted to bring something that I personally love and feel very good about it."
A resident of the neighborhood, Jackson said this isn't her first time in the restaurant game — she also owns three Kilwin's Chocolate Fudge and Ice Cream shops across the city. 
But after Jackson's request to bring the chocolate shop to the community was denied by the franchise because "they did not approve of the area," she said she knew she wanted to bring good eats. 
"I really just wanted to bring something nice to the neighborhood so [residents] wouldn't have to go Downtown or to the suburbs to eat," Jackson said. "That was very important to me because sometimes the inner city is often overlooked."
Originally, she'd hoped to bring Hattie Marie's BBQ, a Southern-style restaurant, to the neighborhood. But with the deadline for the grant approaching and the paperwork piling up, she instead decided to go with another love: Fatburger. 
"Fatburger has always been a dream of mine," Jackson said. "Maybe about 15 years ago, I was in California, and I stumbled upon a Fatburger and I fell in love with it. I wanted to bring it back to Chicago. Unfortunately, I didn't have 10 years of experience. But it's funny how things come back full circle. [After Hattie's,] I decided to go back and revisit Fatburger. I was immediately accepted" by the franchise.
Jackson said the space will have the works: an outdoor patio, a drive-thru and enclosed eating. She hopes to have it open by early spring.
"Fatburger stands for fresh, authentic and tasty, and everything is made to order," Jackson said. "I really just wanted to bring something that was super exciting, that people would appreciate."
For Kerry Stephens, owner of Stephens Properties, the goal has always been to find inventive ways to reinvest in his community. His $250,000 grant will go toward opening a second location for his tax service company and beauty salon, Get It Now Tax and Get It Now Salon Suites at 1519 W. 79th St.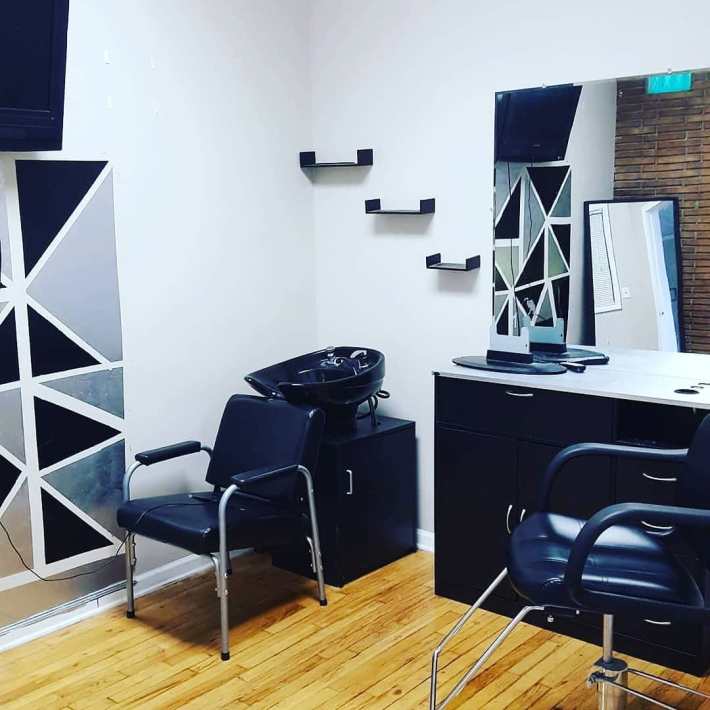 As a long-time Ashburn resident, Stephens said he's noticed more abandoned and vacant commercial properties in the area. He's hoping he can reshape that narrative one building at a time.
"When I acquired the facility, I knew I wanted to continue investing in my community," Stephens said. "Once I get my property up and running, I would like to acquire vacant properties in the area and hopefully get some help from the city to make those properties viable. What better place to invest than somewhere where I live or frequent?"
Stephens said he envisions creating an "ecosystem in the community" where "businesses can complement each other." On one corner, he said he sees a convenience store. On the other, a beauty supply store.
With the help of his grant, Stephens said he wants to inspire other people in his community, especially children, to bring their talents back to the neighborhoods that raised them.
"I'm looking to be able to profit and take care of myself and my kids, but also, I want the kids that come from the same background that my kids come from to see the work I do," Stephens said. "I want them to see things happening and growing, and a Black man prospering right there in their community instead of taking it somewhere else. I want them to see me do it."
All the grants, since they are at least $250,000, need to be approved by the City Council.
Subscribe to Block Club Chicago. Every dime we make funds reporting from Chicago's neighborhoods.
Already subscribe? Click here to support Block Club with a tax-deductible donation.