UPTOWN — Developers want to replace a vacant Uptown church with a 32-unit apartment building.
Longford Construction's plans call for tearing down the Assyrian Evangelical United Church of Christ, 4447 N. Hazel St., and replacing it with a five-story rental building, principal Padraic Connolly said. The church sold its facility to Longford in September and moved to suburban Niles, where much of its congregation has relocated, the developer said.
It is unknown how old the church building is, but it has been home to the Assyrian Evangelical Church since at least 1983. Similar churches began popping up around that time as the North Side's Assyrian population grew, according to a scholarly paper from Loyola University. Much of that Assyrian community has since relocated to the suburbs, according to the paper.
The church was sued in housing court by the city in 2020 due to deferred maintenance issues, Cook County property records show.
A zoning change is needed to build 32 units on the site, prompting a community review that was held Thursday. The property's existing zoning allows for 25 units.
The rezoning would allow for a more dense building that would include designated affordable units and relatively affordable market-rate apartments, but some neighbors at the community meeting said the project could overburden an already well-developed area.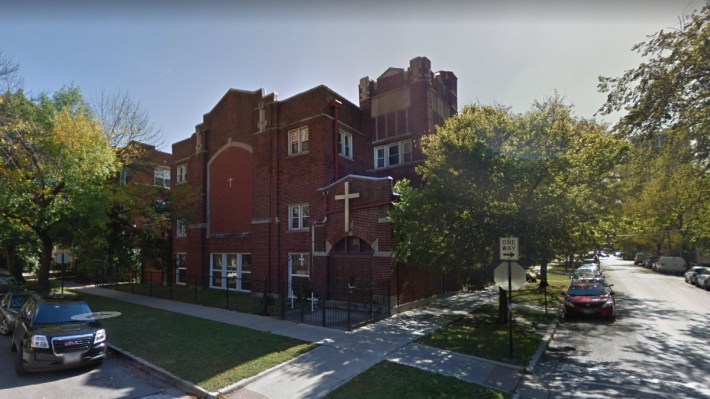 The 32 units would each have a balcony, according to the plans. There would be four studios, 16 one-bedrooms and 12 two-bedrooms. The developers want transit-oriented development status for the project because it is near the Wilson Red Line and bus lines on Sheridan Road and Marine Drive.
Transit-oriented development designation would allow the project to have 16 parking spaces rather than the normally required 32.
Three units would be considered affordable, and they would be rented for about $800 for a one-bedroom and $1,200 for a two-bedroom, Connolly said. The other units would likely rent for about $1,200 for a studio, $1,600 for a one-bedroom and $2,400 for a two-bedroom.
The five-story apartment building would inhabit a corner made up mostly of mid-rise apartment complexes and a 19-story apartment tower. One block west, a development firm is moving forward with plans for a 59-unit building to take the place of a strip mall at Sunnyside Avenue and Sheridan Road.
Some residents at the meeting said they never anticipated this much development and questioned if the neighborhood could handle more density. Ald. James Cappleman (46th) said the challenge is to meet housing demand with smart and sustainable development.
"We are one of the handful of wards across the city that is actually growing in population," Cappleman said. "We're trying to meet that high demand … because Uptown has become a very attractive place to be."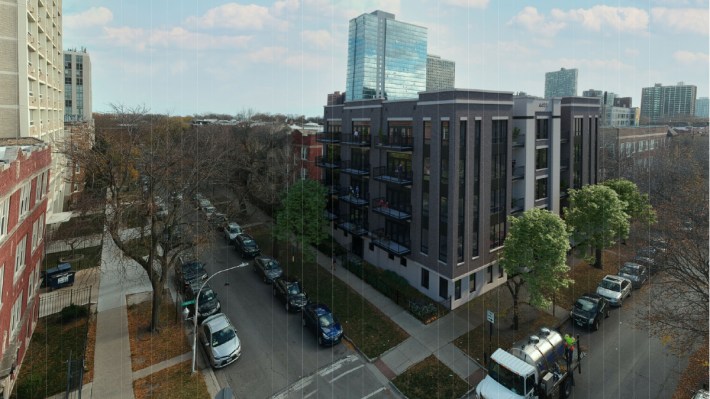 Cappleman's zoning approval process calls for projects under $10 million to be considered by the local neighborhood group, which in this case is the Clarendon Park Neighbors Association. Projects over $10 million are reviewed by a ward-wide zoning committee.
This project's cost is estimated right around $10 million, but it has not been put out to bid, Connolly said. Cappleman said his office will wait on further clarification on the price to determine if it should go to the ward's zoning committee for a vote.
Cappleman considers the neighborhood council or zoning committee's vote before officially supporting or denying a zoning change. If supported by Cappleman, the project eventually will require the approval of City Council.
For more on the project, click here.
Subscribe to Block Club Chicago. Every dime we make funds reporting from Chicago's neighborhoods.
Already subscribe? Click here to support Block Club with a tax-deductible donation.