LOGAN SQUARE — A century-old church on Logan Square's Humboldt Boulevard has been transformed into luxury apartments with stained glass, exposed brick and other original details.
The Grand Logan Lodge complex is the latest church-to-apartments project in Logan Square, which has seen an influx of such conversions in recent years.
Jodi Development and Ranquist Development gutted and renovated the old Bethany Presbyterian Church at 1847 N. Humboldt Blvd. and built an addition on the lot next to the church for a total of 15 apartments. The two buildings are joined by a three-story glass lobby.
The apartments, which range from $2,445 a month for a two-bedroom, two-bathroom unit to $4,795 a month for a three-bedroom, three-bathroom triplex, are leasing. Those interested should go to the project's website.
The apartments have an old-meets-new look. The developers incorporated the tall ceilings, wood trusses, colorful stained glass and other details original to the 1908 church into the design, but also installed modern finishes throughout.
"Our goal from the very beginning was to save this church. It's a beautiful building," said John Searls, principal at Jodi Development.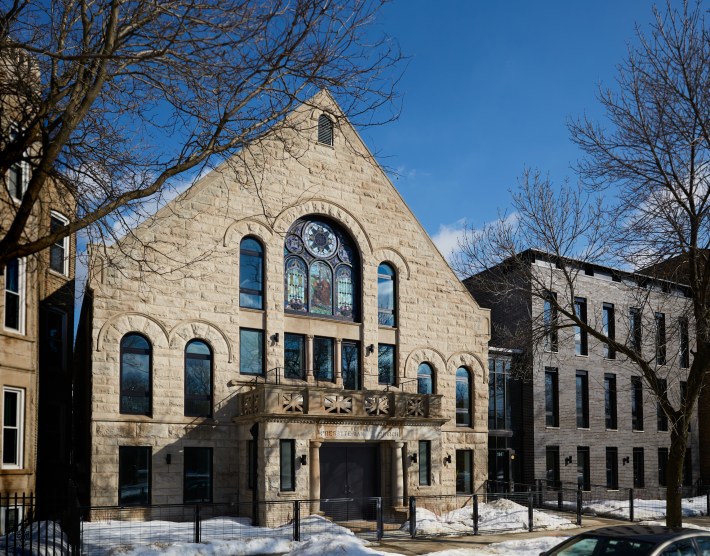 RELATED: Could Another Century-Old Logan Square Church Be Redeveloped?
The church building was most recently home to a religious school and New Life Community Church, which only held services there, New Life spokesman Kent Richardson said.
The previous owner was flirting with the idea of selling in summer 2018. The project was marketed as an "outstanding redevelopment opportunity just north of The 606."
The previous owner ended up selling to Jodi Development and Ranquist Development for $1.5 million the following summer, according to Cook County property records.
The developers bought a church with a long history in the neighborhood. A cornerstone on the site reads "Bethany Bible School A.D. 1923," but a photo of the block taken in 1908 has the church building in it.
The property is rated "orange" in the city's color-coded landmark rating system, which means it has potentially significant architectural features and requires an automatic review of a demolition permit by landmark officials.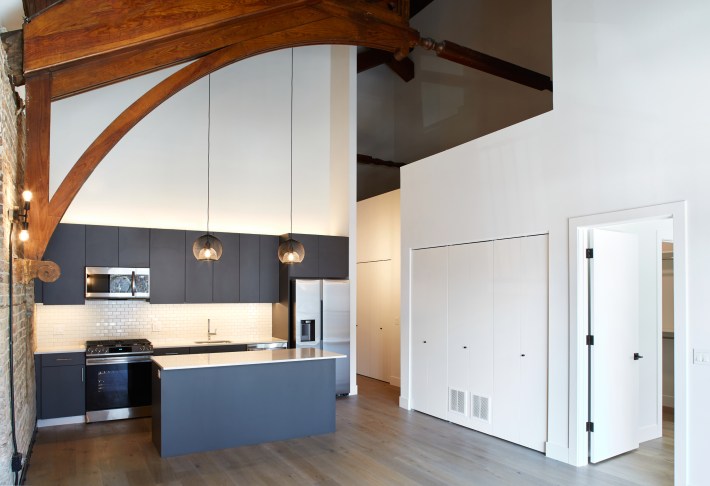 Searls said the church's history is the primary reason his team took on the project. He said his company and partner Ranquist Development share a passion for redeveloping unique properties.
Despite the building's age, Searls said they didn't too many face challenges during construction. The project took just under a year to complete with few snags, he said.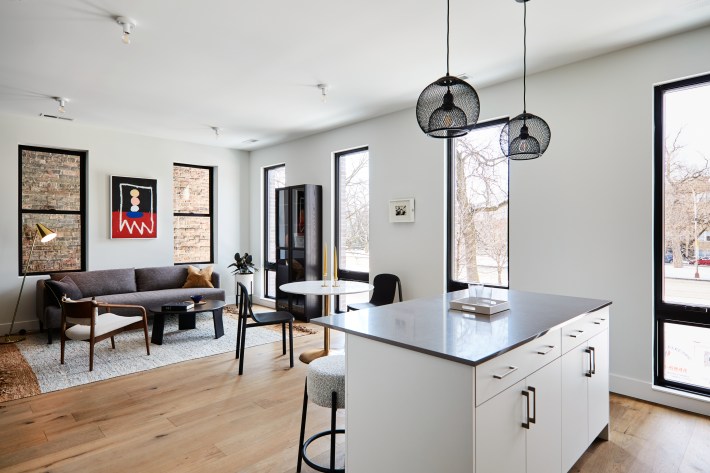 The stained glass on the church's exterior was in "pretty bad shape," but the team was able to restore it with help from masons recommended by Andrew Schneider, president of Logan Square Preservation.
In a further attempt to honor the church's history, Schenider pulled a time capsule out of the church this week, hoping to uncover artifacts from the early days of the church. Unfortunately for Schneider and the development team, there was nothing in the box but old newspapers.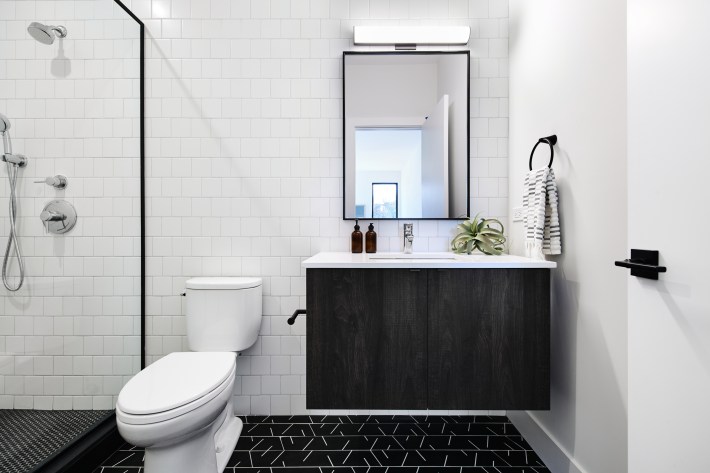 The Grand Logan Lodge is one of a handful of church-to-apartment projects in the neighborhood and one of many across the city. Developers continue to scoop up old sanctuaries and convert them into apartments, condos and single-family homes.
In 2019, the 120-year-old Episcopal Church of the Advent at 2900 W. Logan Blvd. was converted into nine apartments.
Also in recent years: The former Evangelical church at Kimball and Wrightwood avenues was converted into a circus school and an 1880s church at 2445 W. Washtenaw Ave. was converted into a single-family home.
The Grand Logan Lodge apartments officially hit the market a few weeks ago. Searls said two of the apartments have already been leased and a third could be rented soon.
"This church, when it was first built as Bethany Church, I'm sure it was alive with people," Searls said. "The fact that we were able to come in here and revive this building and now there's this sense of community here again, there's people living here again, it's a robust atmosphere — it's something we really get excited about."
Subscribe to Block Club Chicago. Every dime we make funds reporting from Chicago's neighborhoods.
Already subscribe? Click here to support Block Club with a tax-deductible donation.