LOGAN SQUARE — The owners of a century-old church and adjoining school on Humboldt Boulevard are flirting with the idea of selling the property at an asking price of $2 million.
Currently home to New Life Community Church, the property at 1847 N. Humboldt Blvd. was recently shopped around to a select few developers with help from Chris Hill of real estate firm CRH Advisors. It has not formally hit the market.
In a "pre-listing" marketing flier, the property is marketed as an "outstanding redevelopment opportunity just north of The 606."
Hill said the owners are still talking about whether they want to sell the property or keep it. The owners didn't respond to requests for comment.
Danny Lopez, pastor at New Life Community Church, said no matter what happens, New Life will have a presence in Logan Square.
"We really love Logan Square. At New Life, we plan on staying in the community and serving the community. Whether [the building] is for sale or not, it doesn't deter our mission for Logan Square," said Lopez, who has been the pastor at the church for about 2½ years.
The property is rated "orange" in the city's color-coded landmark rating system, according to the flier. Orange is the second-highest rating behind red, and requires an automatic review of a demolition permit by landmark officials.
A cornerstone near the school's entrance reads "Bethany Bible School A.D. 1923." Underneath the New Life banner, there's another etching that reads, "Bethany Presbyterian Church."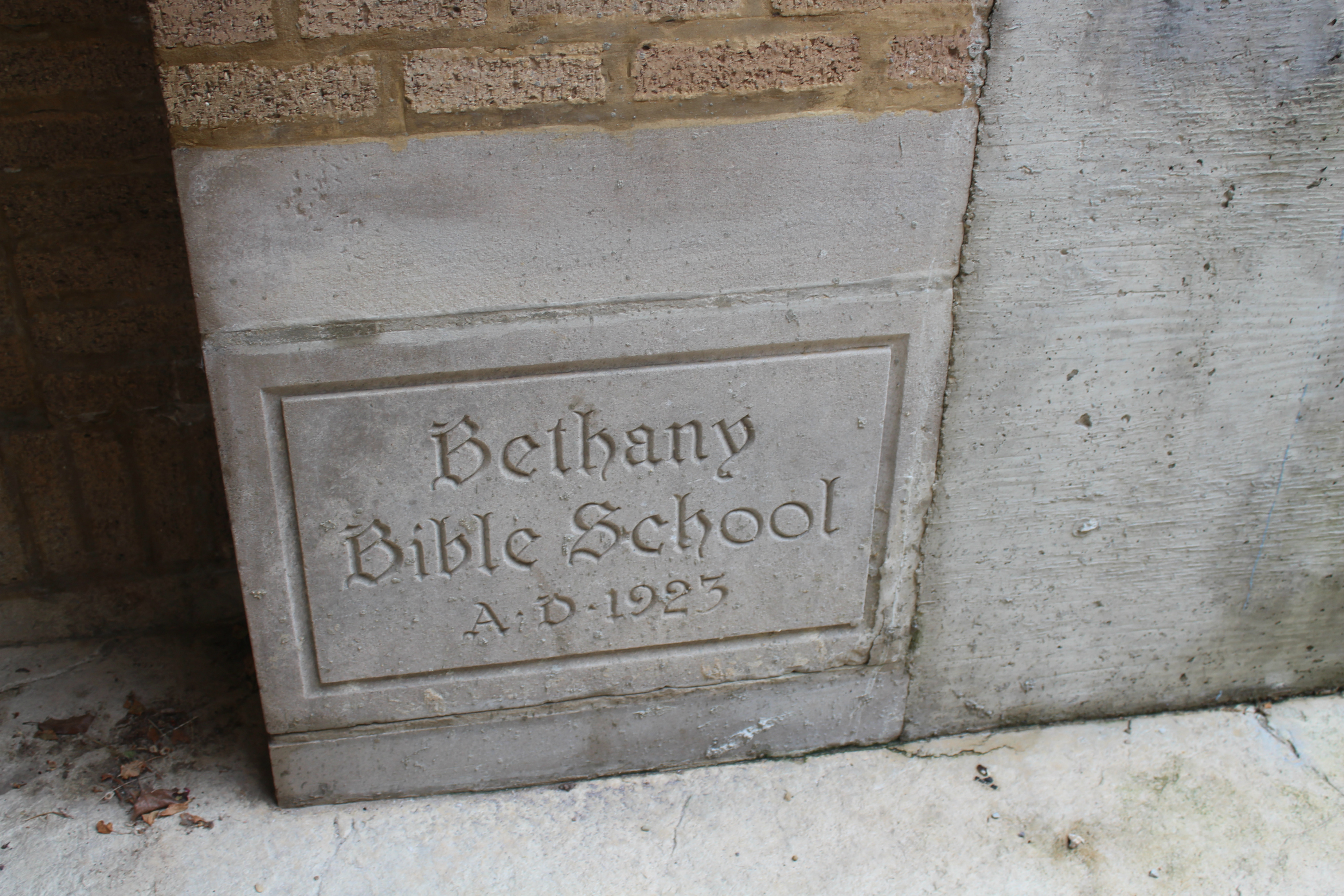 But the church building is at least 110 years old, given that a photo of the street taken around 1908 has the church building in it. Cook County property records do not list the church's age.
This wouldn't be the first or even the second or third church redevelopment project in the neighborhood if the owners decide to sell.
Repurposing churches is quite popular in Logan Square. Right now, the Episcopal Church of the Advent, 2900 W. Logan Blvd., is being converted into condos. Then there's the former Evangelical church at Kimball and Wrightwood avenues, which was converted into a circus school and an 1880s-era church at 2445 W. Washtenaw Ave., which was converted into a home.