PILSEN — Like many Chicagoans in the past year, Cynthia Soto has been forced to go to a Plan B in order to make a living.
Soto, 27, was laid off from her job as an early childhood education teacher at a daycare last summer. So she partnered with her friend, Jessamyn Carrasco Gonzalez, and used her love of animals and her Mexican culture to launch Pocha Shop, a clothing shop for dogs and cats.
"At least I have this going on. It's something I love and enjoy. Even though we are socially distanced, I get to be involved in the community. I get to meet all the puppies and cats, which is amazing for me," Soto said.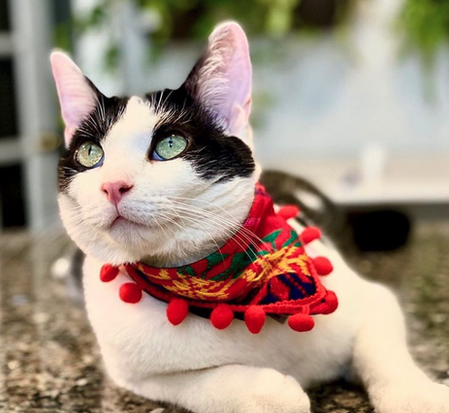 Soto started out by showcasing items on a table and on her fence outside her home near Harrison Park. "A lot of people showed up and they kept showing up," Soto said. 
As word spread, she added an Instagram account and was invited to several pop ups at stores, restaurants and salons before launching her website.
"Everyone has shown a great deal of support. They share pictures, stories. It's been amazing," Soto said. "It started from a little table in my front yard to a larger table, to a table and two benches to a rack, and it grew."
Pocha Shop offers an assortment of items including sweaters, pajamas and sports jerseys for cats and dogs — and some adult clothing items, too.  Pocha Shop is currently online only, and offers curbside pick-up shipping or free delivery in Pilsen.
Soto plans to open her storefront on March 12 at 1956 W. Cermak Road in Pilsen.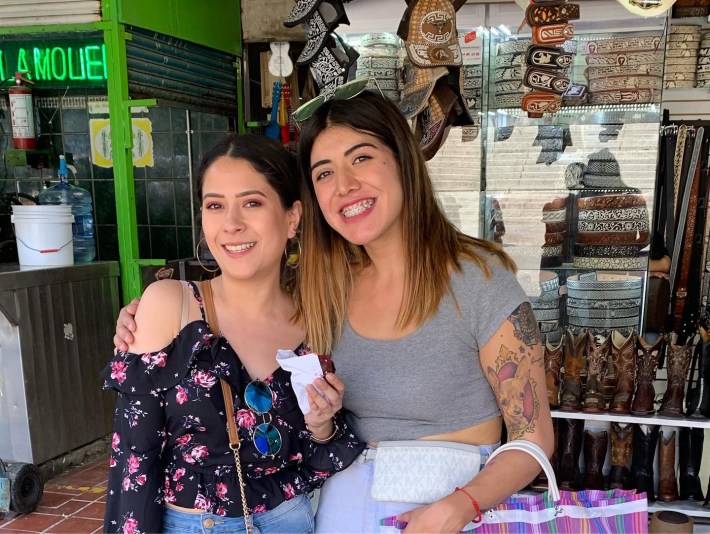 Some of the shop's selection is heavily sourced and inspired from Mexican culture with items using Cambaya textile, Soto said. Carrasco Gonzalez lives in Guadalajara, Mexico.
"Cambaya originated from Mexico. They dyed it by using different fruits and plants naturally, then it's dried in the sun and it's threaded by hand," Soto said.
She wanted to prominently display the textile in various items they created for the shop.
"We use the Cambaya textile for women's headbands, doggie bandanas, doggie harnesses, doggie dresses. I try to showcase it on products as much as possible to highlight our Mexican heritage and culture," Soto said.
The duo also use indigenous serape pattern for dog and cat place mats for bowls. 
"I use these textiles to show the beauty," Soto said, but it's also a way to explain and teach people how they are made. 
"It's a little story of Mexico," she added.
Soto's three chihuahuas often serve as product testers for the business that was first reported by CBS 2.
In choosing a name, Soto, who is first-generation Mexican-American, wanted to use pocha or pocho — a pejorative term often used to refer to someone of Mexican descent who lacks fluency in Spanish — as a form of empowerment. 
She recalls hearing pocha a lot and feeling "not Mexican enough." As an adult, she said she wanted to reclaim the term, as a positive blend of two cultures.
Soto said she's excited about her first shop and hopes that it inspires others with ideas to open their own businesses.
"I want to see more Latino women be inspired and go after their goals," Soto said.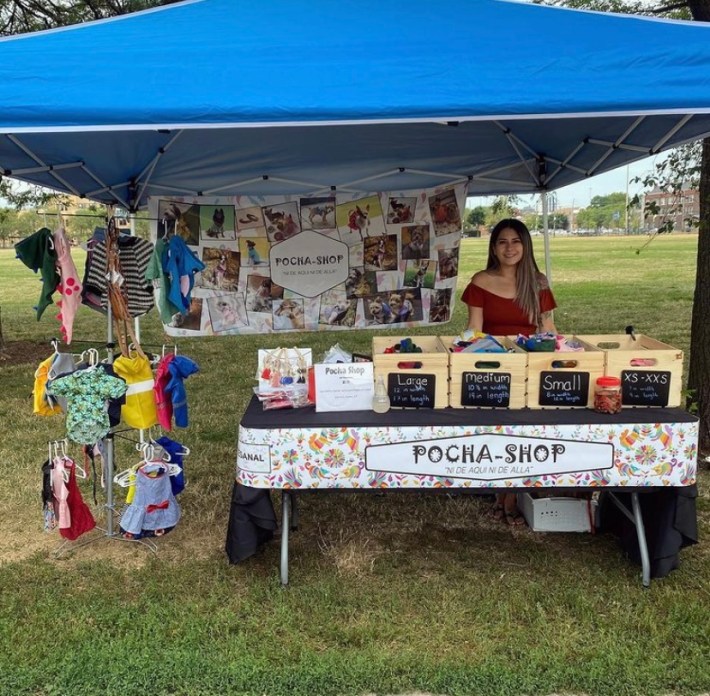 Subscribe to Block Club Chicago. Every dime we make funds reporting from Chicago's neighborhoods.
Already subscribe? Click here to support Block Club with a tax-deductible donation.