CHICAGO — An Arctic blast will hit Chicago this weekend, bringing with it dangerous cold — and people who are homeless are particularly at risk.
The cold is expected to set in Friday and last through Sunday. Overnight Saturday is when the coldest weather will come: It could get as chilly as 10 below zero, but it'll feel like 25 below zero, according to the National Weather Service. Snow is also possible during the weekend.
The city has opened its warming centers and has shelters for people experiencing homelessness. Advocacy and support organizations like the Chicago Coalition for the Homeless are working to provide resources to and connect with people in need of housing. 
Doug Schenkelberg, the coalition's executive director, said the group circulates information about resources available when temperature drop, but for some members of the community, the needs extend past what is offered. Options for housing and work have diminished due to the coronavirus pandemic, and shelters have had to decrease bed capacity so guests can stay socially distant.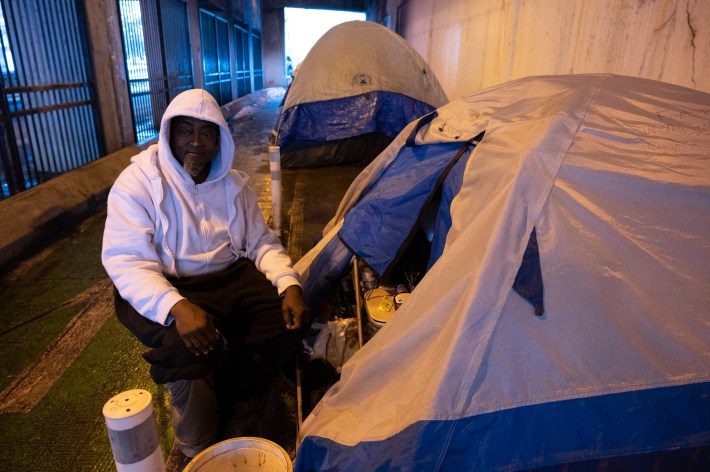 Sitting outside his tent along Wilson Avenue under Lake Shore Drive, John T. Williams said he needs more blankets. Across the street, Charles Lou is hoping to get a bus card to access warmth and transportation. Ahead of the cold spell, he has demands for the city.
"They need to get everybody the hell off the streets and into shelters," Lou said. "Or they're gonna be responsible for the [loss of] innocent lives … . We are residents."
RELATED: It Could Feel Like 25 Below Zero In Chicago This Weekend As Arctic Blast Hits
Most days, Robert Vineyard tries to put together $19 for a room at the Ewing Annex Hotel. Most nights, he finds himself on the Red or Blue lines.
"It's crazy how many people are homeless now," Vineyard said. "I've had a lot of people I've asked for help say they need help."
Vineyard is preparing himself for his first winter in the elements after experiencing homelessness for roughly a year. As he tries to raise enough money to support himself, he said the cold has made his predicament worse.
"That makes it even harder because nobody is outside," Vineyard said.
Some people have found ways to deal with less extreme cold: Eric Capers has experienced homeless during all 30 winters he's been in Chicago. He seeks refuge from the cold in the underbelly of Downtown's streets. He tries to keep hand warmers on him and a cup of hot tea in his hand to take on the chills of the winter.
"I make it day by day," Capers said.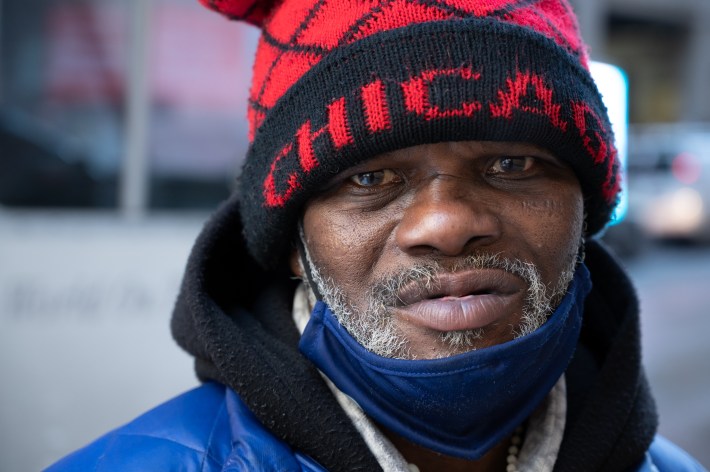 Anton L. has experienced homelessness for five years. During the polar vortex of January and February 2019, he felt like he was going to lose his hands and feet to the cold. Now, he's got no idea how to plan for the upcoming cold, though he's previously found relief on the CTA.
"Natural instinct is to get somewhere warm. And the place that's warm is, most of the time, the train," he said. "That kind of helps you survive as opposed to staying out and freezing."
When Anton L. is able to get on the trains, he also feels safer — in part because he's under the watchful eye of the security cameras.
"Being homeless and Black, it's like two strikes against you," Anton said. "Being poor, that's the third strike. A homeless Black man in Chicago is facing death 90 percent of the time he's out here."
RELATED: 'It's Going To Be A Long Winter': As Chicago's Homeless Navigate Extreme Cold, Advocacy Group Urges City To Do More
Schenkelberg said he wishes plans to support Chicago's homeless community were prioritized even when there aren't crises like the weather.
"We really wish that decision-makers, rather than jumping from crisis to crisis and only responding when things are severe, [had] long-term, substantial dedicated investments to get people to permanent housing they need so they aren't homeless in the first place," he said.
Here's how you can help:
• You can carry hand warmers, gift cards, cash, food and other supplies — like gloves and blankets — with you so you can give them to people who are homeless.
• Share the Chicago Coalition for the Homeless' guide on where people can turn for help when the temperatures drop. It's online here.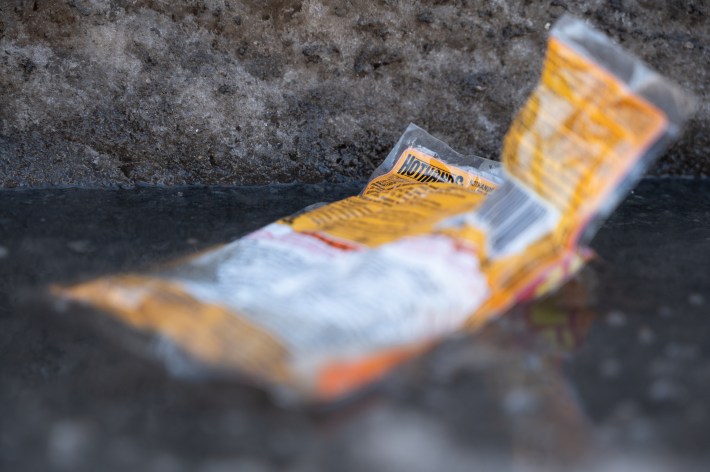 • Acknowledge and respect people who are homeless: "Just acknowledging somebody's presence and acknowledging their humanity, we can still do that during a pandemic," said Burke Patten, communications manager at The Night Ministry, which provides aid and shelter to people who are homeless.
And treat people experiencing homelessness with the same respect you'd want, Schenkelberg said.
• Reach out to local organizations the support people who are homeless, like the Night Ministry and other shelters.
"Those organizations can get those resources or transform those [donated] dollars into direct resources and support that can go directly to the people … who are experiencing homelessness," Patten said.
• Patten encourages Chicagoans to get civically engaged on the matter, too.
That "means talking to your local officials, educating yourself about the experiences and the challenges that folks who are experiencing homelessness face," Patten said.
Chicago's warming centers:
1140 W. 79th St.
10 S. Kedzie Ave.
4314 S. Cottage Grove ave.
845 W. Wilson Ave.
8650 S. Commercial Ave.
4312 W. North Ave.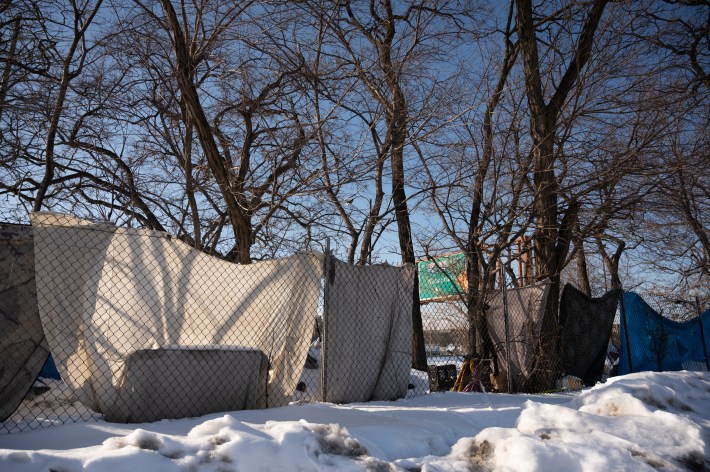 Subscribe to Block Club Chicago. Every dime we make funds reporting from Chicago's neighborhoods.
Already subscribe? Click here to support Block Club with a tax-deductible donation.