It was St. Patrick's Day, and Sotiria Tejeda was preparing for one of her favorite events of the year: the Shamrock Shuffle.
Tejeda, 21, of Mount Greenwood, had heard rumblings of a virus going around and wondered if the run, just a few days away, would get canceled.
She remembers that day, those thoughts. From there, her memory gets spotty.
Tejeda became sick with what her doctors told her was likely coronavirus, though she was sick in the days before testing was widespread. She has little recollection of the days she was most ill with the virus.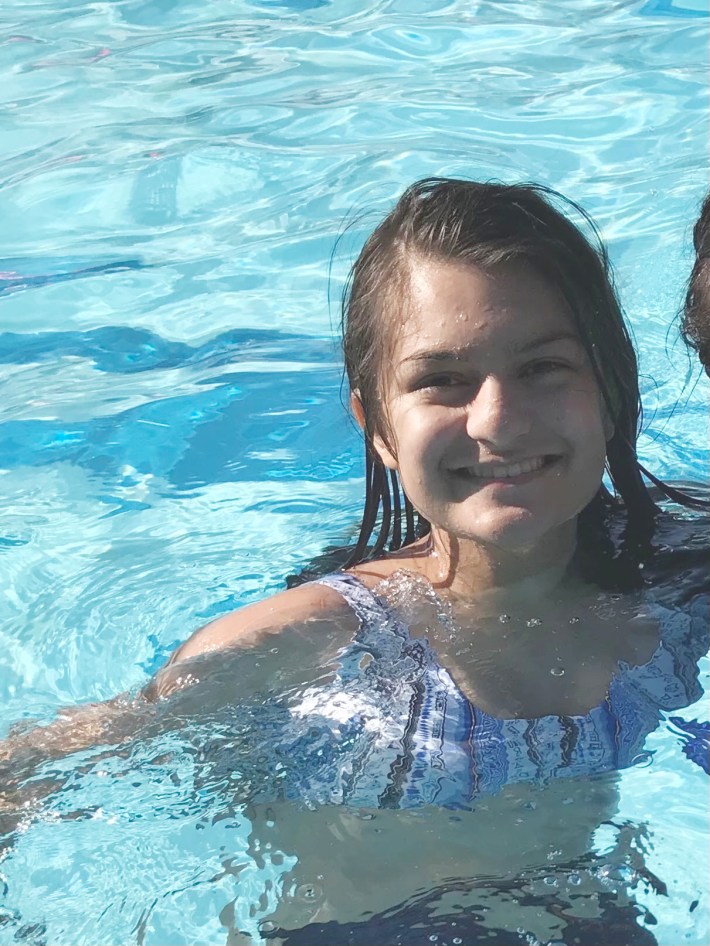 "I feel almost like I fell asleep and woke up one day to learn, 'Oh, it's canceled, and now we're stuck in our house, and this virus is named COVID,'" she said. "I feel like that was the first day COVID took from me."
Since then, the virus has taken many more: Tejeda, young and otherwise healthy, remained feverish and sickly for weeks and had to quarantine for 84 days.
It's been almost a year since she became sick, yet the once-avid runner is still too tired to get out of bed. Her oxygen level sometimes falls, and she's had to start using an inhaler. She randomly becomes sick to her stomach and develops fevers. She takes naps twice a day.
"I passed the 10-month mark and I was really hoping at six months to see a turning point. And, so far, I don't," Tejeda said last week. "And it is concerning to me. …
"That's kind of what I'm hoping for now — learning how to manage [COVID-19] so that it doesn't consume my life. But I do feel like it will always be a piece of my life."
---
Tejeda is a long-hauler, the term used for people who continue to experience the effects of COVID-19 long after "recovering." Some long-haulers were seriously ill with COVID-19, while others had only mild cases yet still feel after-effects.
There's still little information available about why some people become long-haulers and why their symptoms vary so much.
The ongoing symptoms could be related to organ damage from the virus or ongoing viral activity, among other things, according to the Centers for Disease Control and Prevention. The most common symptoms experienced by long-haulers are cognitive impairment, depression, muscle pain, headache, fever and palpitations, but people have reported a host of effects.
Julie Tracy, of University Village, still can't smell or taste fully. She continued to feel tired and had low-level fevers over the summer, months after she became sick in March.
Heather Tarczan, who works with Tracy in Chicago and became sick with COVID-19 at the same time, said her immune system has been shot and she's become susceptible to other illnesses, like bronchitis. She's felt foggy and tired for months, and she still randomly smells cigarette smoke for hours at a time when no one is smoking.
Juan Aponte, who works in Chicago, said he is in "horrendous pain" that keeps him from sleeping. He can't walk or do other activities for long periods of time, and he needs to rest for a day after short periods of exercise.
Some of the long-haulers who spoke to Block Club in October said they remain ill, but their symptoms have gotten at least somewhat better with time.
RELATED: These Chicagoans Had Coronavirus And Never Got Better: 'Long-Haulers' Face Bizarre, Painful Symptoms After Recovery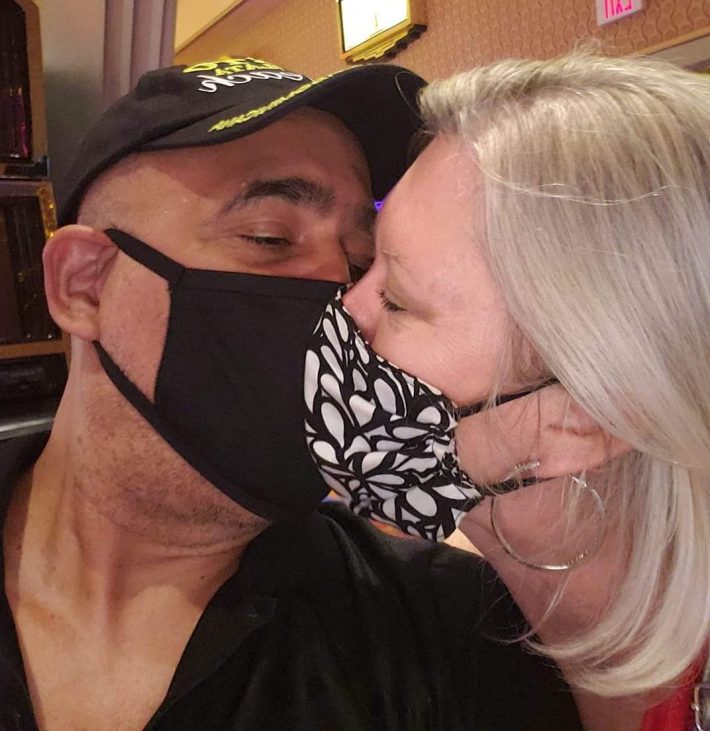 Aponte, 58, was so sick with COVID-19 in May he was put on a ventilator and hospitalized for weeks.
Now, he said he doesn't experience as much shortness of breath as he did during the first few months as a long-hauler. He feels stronger.
But he still has to rub himself with IcyHot and wear kneepads and a back brace when he goes for walks because he's in so much pain. If he pushes himself with any kind of activity, he crashes and must rest the entire next day.
"Those are things that you have to get used to living with, and you have to make the best of it," he said. "You have to keep yourself up.
"… The days are bad, but you got to keep on fighting."
But Tejeda, who had a milder case of COVID-19, said her health is still "very poor." She hasn't been able to return to running; in fact, she hasn't been able to go for even a walk in months because she becomes so tired.
Tejeda plans to see several specialists, and she hopes they can provide her with answers — and treatments.
"I feel like I have just lost freedom," Tejeda said. "I used to wake up in the morning and it would be like, 'What do I want to do with my day? Where do I want to go?' Just knowing that I could do it.
"Now I wake up in the morning, usually in pain and usually having broken a fever during the night. And it just feels like I am chained up by this virus still. I would like the freedom of health and the freedom of being able to go out and know that it's safe."
---
They've all lost something: health, time, memories.
For Tejeda, it is all of those days in March she can't remember as she was sick with COVID-19. Now 22, she worries she won't fully recover for years, if ever, and she'll still be trying to catch up on missed memories and moments decades from now.
And like everyone during the pandemic, they lost time with their families and friends they'll never be able to get back.
Aponte said he wasn't able to make his annual trip back to Puerto Rico to visit his family at Christmas. Tracy hasn't been able to see her son and daughter-in-law, who live in California. Tarczan said she misses being able to connect with people in little ways, like eating at a restaurant with her family and friends.
"I think everybody, everybody largely felt more depressed, a little bit more isolated" this year, Tarczan said. "The whole world was having to get used to a new normal."
There were good parts to the year: Aponte's sons were able to safely visit him and his wife at Thanksgiving and Christmas after being apart for months, for example.
But long-haulers said that, like other Chicagoans, they also felt the loss of festivals, concerts, outings, being able to support beloved restaurants — the loss of normalcy.
"Just feeling like you're missing out on almost a year of life — of being able to go to festivals or being able to walk around the parks or the bike trails and not have to worry if you're standing too close to somebody or if somebody's coughing," Tracy said.
"Honestly, I think it was just the most — it's possibly been the most difficult and challenging year that any group of people could have ever experienced."
---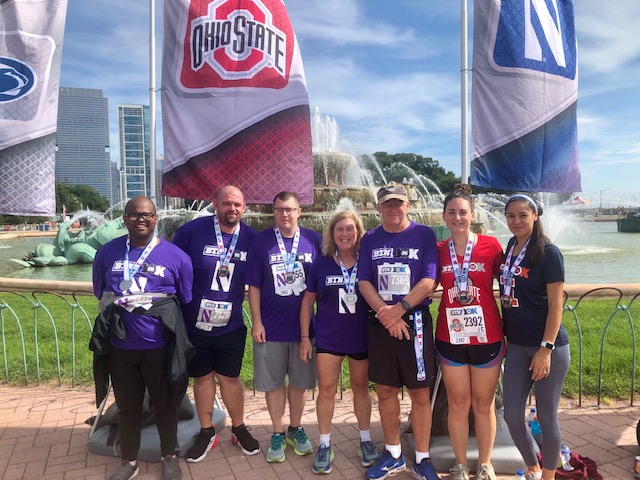 Chicago's long-haulers have hope, though.
Aponte, Tarczan, Tracy and Tejeda said they are excited for President Joe Biden, who was sworn into office Wednesday. They think the new president can help the United States regain control over its coronavirus outbreak, saving lives and keeping more people from suffering the long-term effects they've experienced.
Biden has already signed executive orders meant to increase testing; speed up the manufacturing of protective supplies, like N95 masks; and to require people to wear masks when on federal property and crossing state lines. He's also vowed to get 100 million vaccine shots into people's arms in his first 100 days in office.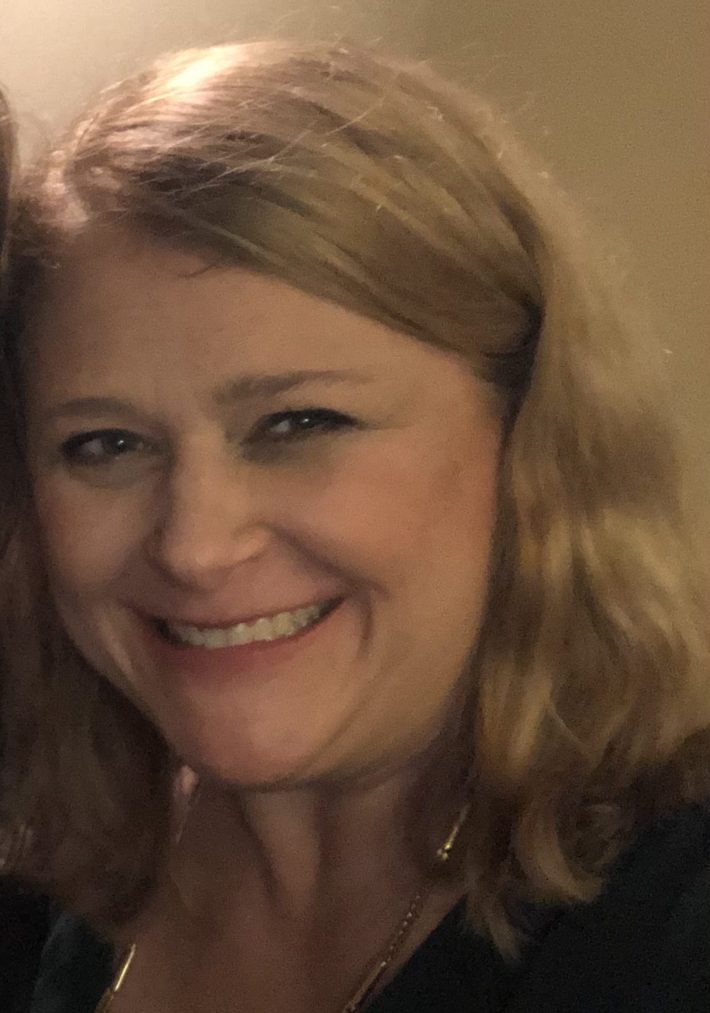 That's another thing giving Chicago's long-haulers hope: vaccines.
Tarczan and Tracy received their first doses of vaccine last week. Both said they're excited and looking forward to the vaccine process becoming more coordinated under Biden's leadership.
Tejeda said she's excited to get her shot. She knows several people who have been vaccinated, and that gives her confidence the vaccines are coming to other people.
Aponte said he and his wife — who has struggled with PTSD from the illness after she was also hospitalized with coronavirus in the spring — received their first shots earlier this month. It's comforting, he said.
"I would like for things to go back to normal, and I think the vaccine is gonna allow us to do that," he said.
Tracy has another reason to hope, too: She recently learned she's going to become a grandmother. She's ecstatic. She hasn't been able to see her son and daughter-in-law, the expecting parents, during the pandemic, but she said the first thing she'll do as the world reopens is reconnect with her family and friends.
It's the circle of life, she said.
"Chicago is such a wonderful, amazing, resilient city," Tracy said. "I do think things will come back.
"I'm very optimistic."

Coronavirus was first found in Chicago on Jan. 24, 2020. In the year since, the virus has killed more than 4,500 Chicagoans. Block Club is remembering victims from across the city with our series, A Year of Loss.
Subscribe to Block Club Chicago. Every dime we make funds reporting from Chicago's neighborhoods.
Already subscribe? Click here to support Block Club with a tax-deductible donation.