LOGAN SQUARE — Juan Aponte barely survived coronavirus.
He was on a ventilator for a week. At one point, he has been told, he said his goodbyes to his wife, who was also hospitalized with COVID-19. But he was deeply ill, exhausted and so weak he couldn't even pick up a phone. He remembers nothing.
Months later, he has recovered — but he is still sick.
Aponte, who works in Chicago, is one of many coronavirus survivors who is suffering from painful, debilitating and sometimes baffling side effects of COVID-19 months after seemingly recovering. They're known as "long-haulers," and they've had wildly different experiences and symptoms.
Long-haulers spoke to Block Club about how their health has changed: Some cannot smell or taste months after shaking the virus, while others experience "phantom smells;" many are exhausted all the time; their brains feel foggy and their memories dull; and people have aches, pains, shortness of breath and coughs, among many other side effects.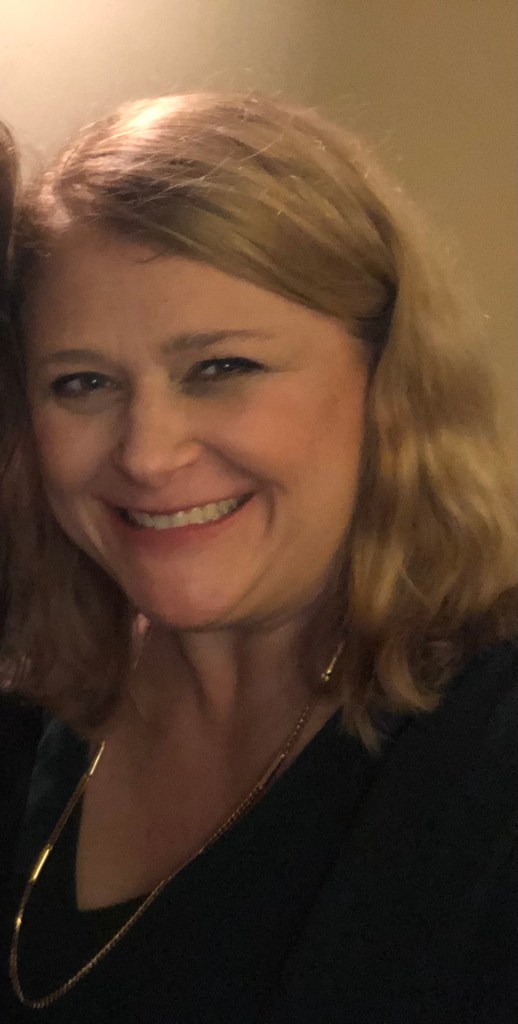 With much still unknown about the virus, they're worried about how it will impact their long-term health.
"It's given me pause to wonder like, 'What is actually going inside of my lungs or inside of my respiratory system? What are they going to find 10 years from now?'" said Heather Tarczan, who runs the nonprofit Urban Autism Solutions in University Village.
Tarczan paused to cough, apologizing. She had coronavirus in April — but now, in October, she's still coughing, still tired, still not smelling normally.
"I'm so sorry," she said, catching her breath. "That's the cough that comes and goes."
'Prior To This … I Was So Healthy'
Because COVID-19 is a new disease, there's little information on how it can affect people after they recover.
The virus can be deadly, but the vast majority of people only experience mild or moderate illness, and some are entirely asymptomatic. People who are elderly or have pre-existing health conditions are those most at risk of severe cases and death, but even young, healthy people have been killed.
Similarly, the long-term effects vary widely. Some survivors are back to full health; but then there are long-haulers who experience everything from shortness of breath to loss of taste for months after recovery.
Sotiria Tejeda, 21, of Mount Greenwood, used to be able to run 5Ks on just three hours of sleep. Now, she lies in bed for hours at a time. She hasn't been able to take even a walk since June.
Tejeda became sick with what doctors told her was likely coronavirus in March, before testing was widespread. Tejeda had to quarantine for 84 days, but she was young with no pre-existing conditions. She never needed to be hospitalized. Yet she is still very ill.
"Prior to this, oh my God, I was so healthy," Tejeda said. "Yesterday, I went to sit down in my bed for about five minutes and it turned into six hours of laying there. I could not get up."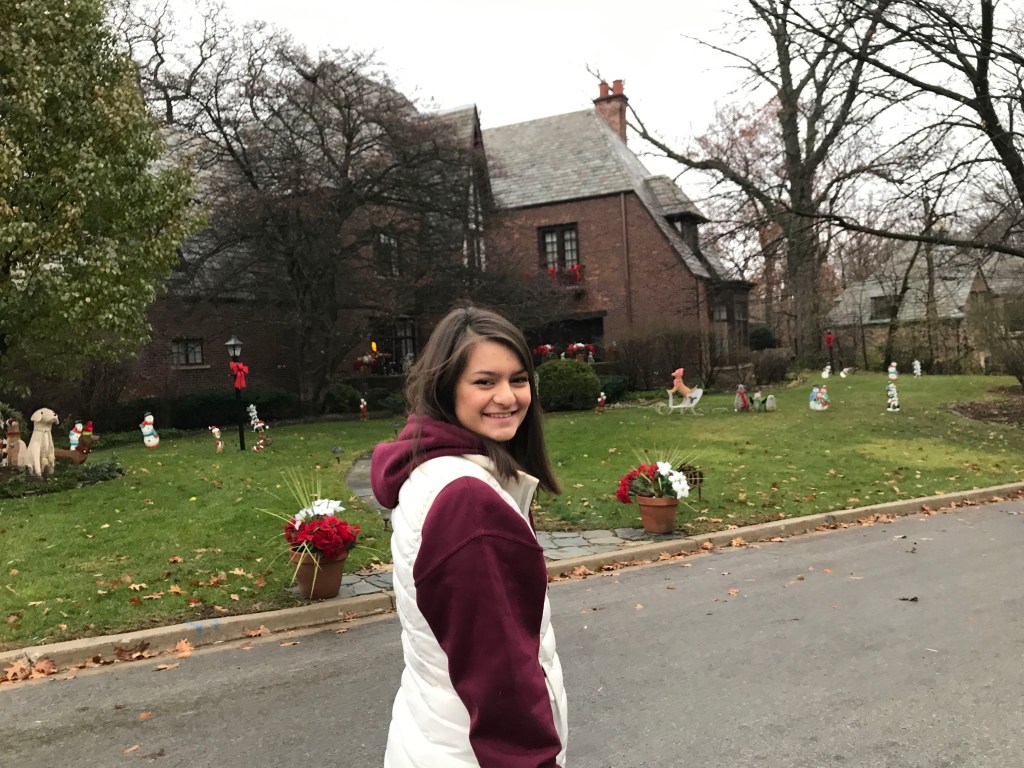 Tejeda's exhausted, but it's not just that: She feels pain in her lungs, pain when lying down, pain when sleeping, pain when getting up. She's lost her appetite. Her senses of smell and taste were gone for six months; even now, they're only somewhat back and some foods taste off.
Kimberly Walz, 45, of Lakeview, tested positive for COVID-19 in March. It was a mild case, she said, with her symptoms mostly limited to losing her senses of taste and smell and being extremely tired — yet she's another long-hauler still suffering side effects.
For Walz, the after-effects have included fatigue, "brain fog" and forgetfulness. Her taste has returned, but everything is off: Sweet things seem like they've been sprayed with perfume, for example.
And, most disconcerting of all, everything smells like fire.
"To be in your condo and constantly smelling what feels like the building is on fire has my flight or fight response activated," Walz said. "It's very stressful because it never goes away."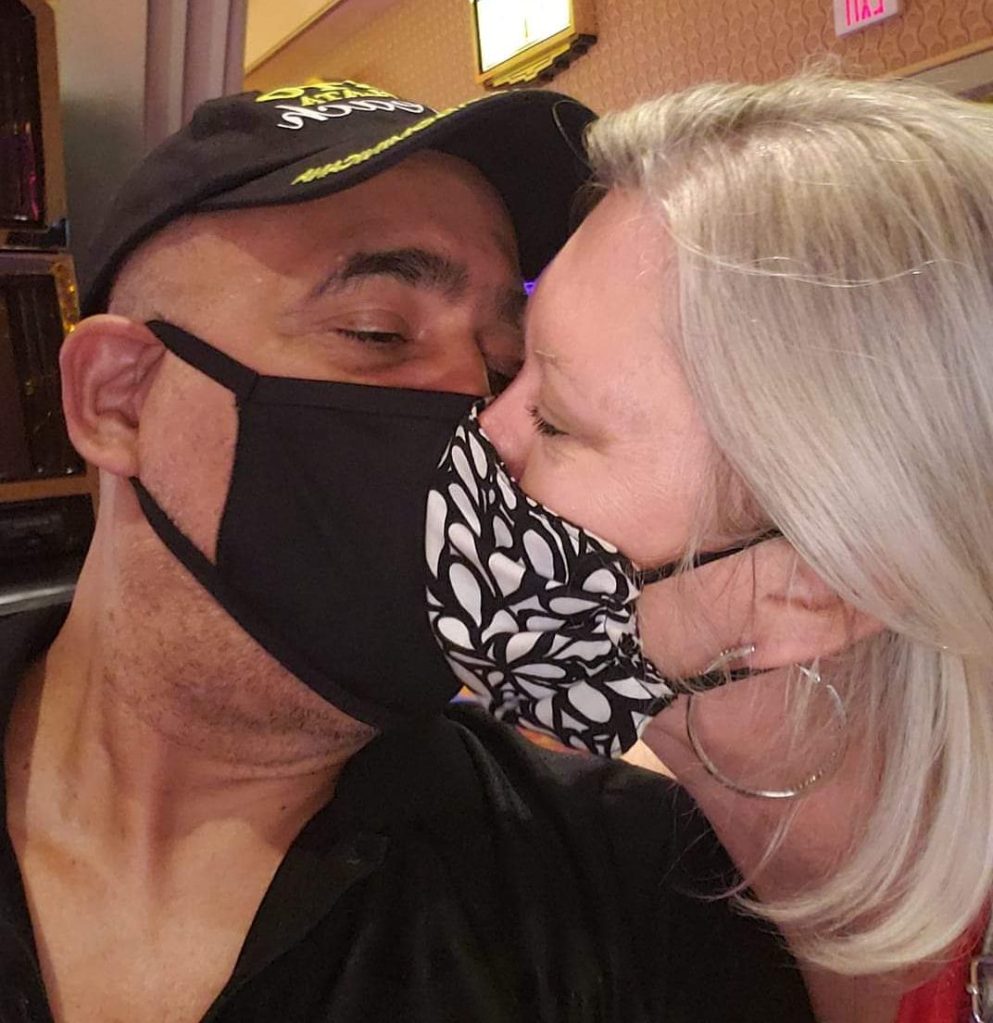 Aponte, 58, became sick at the start of May and was hospitalized May 13. He was discharged May 29 after spending time on a ventilator and in the ICU. His case was "pretty serious," he said.
It's been 137 days since Aponte left the hospital — yet he's still sick. Just driving to work uses all his energy, he said; he loads up on caffeine to make it through the days and is "spent" at night.
Aponte had aches in his joints before, but now the pain is magnified; he feels "burning, prickly, pins-and-needles kind of pain and numbness" that's allowed him to only sleep about two hours per night.
And Aponte still has shortness of breath and chest tightness. He's lost more than 30 pounds as his appetite has decreased. He has new gastrointestinal issues. There's brain fog, too: There are time where he'll be in the middle of a sentence and he loses his train of thought.
Aponte's wife, Laurie, 59, had a milder cases of COVID-19, and she's felt edgier and more anxious since recovering, Aponte said.
Tarczan and Julie Tracy, who work together, became sick within days of each other in March.
Tarczan still has a cough and fatigue that's so bad, she said, she feels like she could lie in bed all day and sleep.
But the worst of Tarczan's side effects has been that, like Walz, she experiences phantom smells. She constantly smells cigarette smoke, even though no one around her can smell it — and even though she didn't lose her own sense of smell while actually sick with COVID-19.
"It makes you feel like you're going crazy," Tarczan said. "Even laying in bed at night, you smell it. And it's such a repulsive smell to me that I just can't even sleep."
Tracy, of University Village, has some trouble breathing and has had to start using an inhaler. She's fatigued and hasn't fully regained her sense of taste and smell, and her appetite has fallen.
While Tracy has struggled with those after-effects, her husband, who was sick with COVID-19, has had no lasting symptoms, she said.
Long-Term Effects
All of the coronavirus survivors who spoke to Block Club said they're at least somewhat worried about what kind of damage the virus has done to their heart and lungs, and what ailments that damage will cause in the future.
The Journal of the American Medical Association looked at a range of research that found many people have experienced prolonged effects of COVID-19, even if they only had mild cases. Yet there's little information to help doctors as they try to care for these people or plan for their future health.
The Centers For Disease Control and Prevention website notes heart damage can be one of the most serious long-term symptoms, but it provides little other information about long-haulers.
Despite the uncertainty surrounding their long-term health, long-haulers are looking for ways to regain control of their bodies and get back to how they used to feel.
Walz's family has a history of heart disease, she said, so she reached out to a cardiologist to see if that needs to be looked at. Aponte has similar worries and plans to see specialists, especially now that he has lung scarring from COVID-19.
"The long-term effects are still being discovered," Walz said. "Even when I reached out to the cardiologist, so far their staff has said don't worry about it unless you had a problem. And that's what worries me the most: There could be things changing in my body or other's people's bodies that had COVID that we're not aware of and we're told, 'Just wait and see it out.'"
Aponte said he tries to exercise on the weekends, when he has more energy, despite the joint pain he's experiencing after coronavirus. He's a positive person, he said, so he tries to stay focused on the good.
"… My body took a beating. I'll definitely have to follow up with my cardiologist, pulmonologist, make sure that my heart and my lungs are OK," Aponte said. "But other than that, I have to live my life, I have to carry it on and help others to make sure they do the same."
Chicago's long-haulers are also concerned about their other symptoms: if their taste and smell will return to normal and if they'll ever stop feeling tired or "foggy," among other things.
Tracy worries about if her symptoms will return in the future, especially as her prolonged effects have waxed and waned in severity.
"That definitely occurs to me: Is this something that can flare up again? What will that look like? Can you catch it again?" she said. "I definitely do think about that. I think there's a lot we just don't know."
Tarczan said she's tried exercising and not exercising, resting and changing her diet. Despite all that, nothing helps with the "perpetual funk" she feels.
And Tejeda, the 21-year-old, is worried about if her exhaustion and shortness of breath will go away. She checks her oxygen level daily. She is concerned about if she'll ever again be healthy enough to fulfill a lifelong dream: becoming a mother.
"I want to be a mom more than anything, and I worry because I go, 'Gosh, is this gonna impact that at all?'" Tejeda said. "Am I gonna be able to get the help I need? Are medical professionals even turning their attention to that right now?
"I want to walk again, and it's like I can't. That would be a really great day, really, to go for a walk again."
'The Unknown Worries Me'
Many long-haulers told Block Club they're struggling with feelings of anxiety and depression on top of their physical symptoms. Some said they feel like they've become quicker to anger or more impatient; other long-haulers have reported PTSD-like symptoms.
Support groups for long-haulers have formed, allowing people to talk about their symptoms — physical and mental — and to understand they're not alone.
"These people can relate to what you're going to," said Aponte, a member of Survivor Corps, which has more than 100,000 members. "… I was fortunate I came through, and you gotta support people who, perhaps, are not as strong emotionally or physically to endure this. This is gonna last a while. … I find the group to be unbelievably supportive and very helpful."
But long-haulers said it's not enough to just support people — there need to be changes in how officials manage the COVID-19 crisis.
Some said they're angry or upset with the lack of a national plan to slow the virus's spread. More than 215,000 Americans have died from COVID-19, and there have been more than 7.8 million confirmed cases here. Tejeda said President Donald Trump, who has repeatedly downplayed the pandemic, needs to take the crisis "seriously."
People need to wear masks, social distance and listen to scientists and doctors, multiple long-haulers said. Experts have long said those measures can prevent the spread of coronavirus, meaning fewer people will get sick.
Long-haulers said they also want more research on people like themselves, especially since so many people have reported lingering effects after having COVID-19.
And officials should do more to stay connected with people who survive coronavirus, updating them on what health effects they could face and keeping them informed about what symptoms they should watch for, Walz said.
"It's been anxiety-causing because I feel as if every week there's something in the news … talking about a long-term impact to our health that I was unaware of," Walz said. "The unknown worries me the most."
Block Club Chicago's coronavirus coverage is free for all readers. Block Club is an independent, 501(c)(3), journalist-run newsroom.
Subscribe to Block Club Chicago. Every dime we make funds reporting from Chicago's neighborhoods.
Already subscribe? Click here to support Block Club with a tax-deductible donation.