CHICAGO — Tyianna Alexander was Nakyla Bowman's "backbone."
The two became inseparable while attending William Rainey Harper High School in West Englewood. They shared everything and came out as transgender women together as teenagers.
"We went to school together, hung out together, grew up together and even transitioned together," Bowman said. "Tyianna was my best friend since even before day one. We used to pick out outfits and show each other how to do hair and makeup.
"She was creative and artistic, so fashion came second-nature to her, and she'd teach me how to put my clothes together so I could look presentable."
Alexander, 28, was killed Jan. 6 when an unknown man in a silver car shot her and a 31-year-old man in the 800 block of West 75th Street, according to Chicago police.
Alexander was at least the second Black transgender woman to be killed in Chicago within a month. On Christmas Day, Courtney "Eshay" Key, 25, was gunned down in the 900 block of East 82nd Street while heading to her mom's house, Key's friends and police said.
The shootings remain under investigation and no arrests have been made, police said.
Friends, family and transgender activists have questioned whether the two women were targets of anti-trans hate crimes, attacks that are part of another "deadly pandemic" affecting Black trans women everywhere.
Adding to the trauma of losing loved ones, friends and family often grapple with police misgendering trans victims in investigations and city leaders giving little attention to the issue.
At least three other transgender women have been killed in Chicago within the past two years:
"This is a constant thing that we deal with as a transgender community," said LaSaia Wade, executive director of the Brave Space Alliance, a Black- and transgender-led organization on the South Side.
But violence against transgender people is a national issue. Murders of trans people were at an all-time high in 2020, according to a report by the Human Rights Campaign.
Throughout past year, 37 trans and gender-nonconforming people were killed across the United States.
"This isn't the first time we've had to bury a member of the community, and it most likely is not going to be the last time, which is sad," Wade said.
'A Blessing To Everyone She Met'
Bowman said having Alexander by her side while she transitioned was "a blessing." 
"She was so supportive and someone I could go through anything with, so I feel lost now that she's gone," Bowman said, holding back tears. "She was more than a best friend. She was my sister."
Alexander was involved in the Chicago Youth Dance Coalition, an after-school dance program where she learned footwork and other Chicago dance styles. Bowman was Alexander's biggest cheerleader and would support her from the audience at every dance showcase or from the sidelines of the Bud Billiken Parade.
"She loved to dance, and she would teach all her dances to me," Bowman said. "That's how I learned to vogue. We would go to balls together and I would just watch her voguing."
Alexander also had "a natural eye for beauty" and taught Bowman how to do her hair when they transitioned.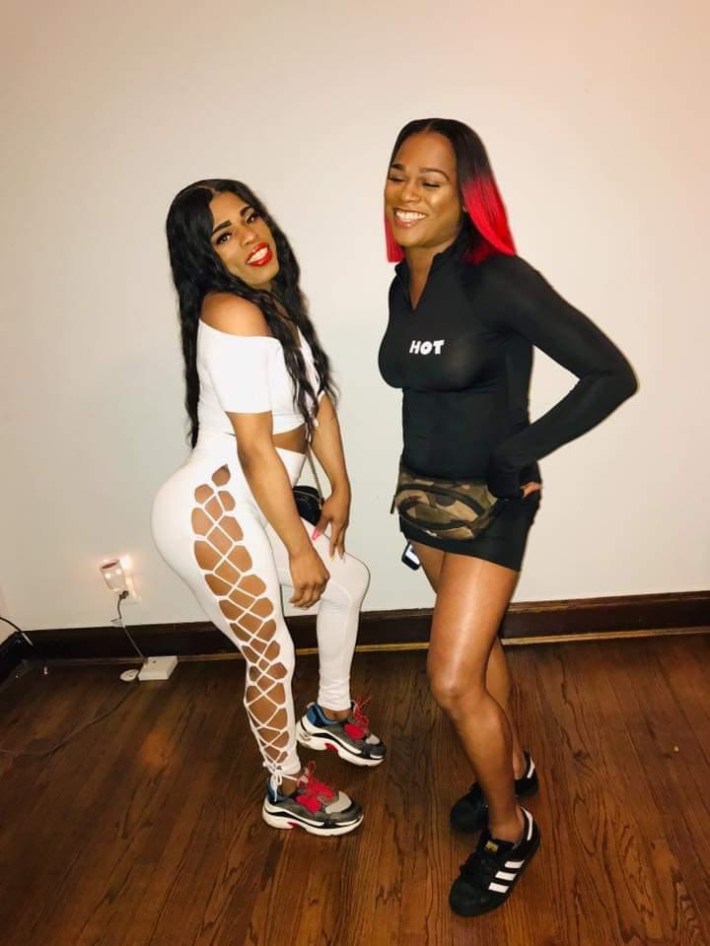 "I would call her 'Barbie' because she loved to look pretty," Bowman said. "My best friend was glammed up and she'd stay done. If you look at all her pictures, she's beautiful."
Alexander's energy was contagious, Bowman said, and she uplifted people with compliments and good vibes everywhere she went.
"When I tell you, Barbie was an all-around genuine person," Bowman said. "She was a blessing to everyone she met and would leave people in good spirits everywhere she went."
Alexander was "the life of every party," said her auntie, Courtney McKinney.
"She's always jiving," McKinney said. "First she's dancing over here, now she's dancing over there. She's keeping the crowd motivated is what she's doing."
"What's the tea?" Alexander would often say, asking her friends what their plans were for the night. But she was really just looking for the nearest dance floor.
"You always knew when Tyianna entered the room because she'd come through dancing," Bowman said.
'A True Free Spirit'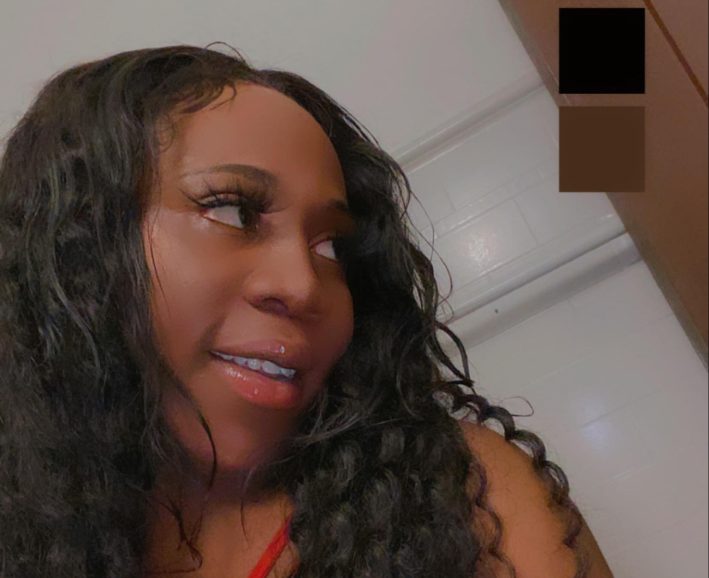 People close to Key called her Big E or Big Shay, nicknames playing off her middle name, Eshay, best friend Red Montana said.
She was always with her group of friends, who called themselves "The Wigs."
"We were a family of friendships," Montana said. "We were more than friends — we were a sisterhood, and each one of us brought our own flavor to the group. Big E was always crazy funny and crazy fun to be around. She was so outgoing and just a true free spirit."
Montana is a rapper and said Key loved to be her hype woman. The two loved Nicki Minaj and would take turns freestyling over her songs.
"She was so supportive of my rapping and wanted to be a video girl in my music videos," Montana said. "She was an excellent hype woman."
Key and Montana met in 2012 while attending South Shore High School, Montana said. The two would go on walks to 83rd Street and Cottage Grove Avenue, where they'd buy ribs from Uncle John's BBQ and treats from Dat Donut.
"We'd pick up the food, get in the house, take off our wigs and jump in the bed to just watch TV and relax all day," Montana said.
Key loved soul food, said Nathaniel Porter, 25, another close friend.
"Her favorite thing to do was come over to friends' houses and have us cook for her," Porter said. "She liked quality time with baked macaroni, candied yams and pot roast."
One of his favorite memories with Key was going shopping Downtown together and spending the entire day walking around the city and taking photos.
"It was a chill, very fun moment to just hang out with her. The entire day was nothing but fun, and just exemplifies what it was like being around [Key]," Porter said.
As a friend, Porter said Key was "fiercely loyal" and he could depend on her for anything.
"I'm just so devastated because she was my person I could go to with anything and she'd be understanding and wouldn't judge," Porter said. "I shared so many secrets with her that I'll never share with anybody else in my life. It's hard."
Porter and Montana said they planned to honor Key's life by "keeping her name alive."
"Any time, any event, Courtney's name will be there," Montana said. "If I'm at a party, I'll have a shirt with her name on it, and if I ever have a larger platform than I have now, I will scream Courtney's name at the top of my lungs."
Activists 'At A Standstill' With Police Over Misgendering Trans Victims
Key was misgendered by Chicago police officials and in subsequent news stories in the initial reports surrounding her death.
"I was outraged," Porter said. "Courtney wore nails, lashes, wigs and her hair under her wigs was braided, so it's really messed up they would just misgender her. It's dehumanizing."
When someone is transgender, Chicago police are directed by their general orders to classify the person using the gender listed on their government-issued ID card. Exceptions can be made if the person has undergone a gender-affirming surgery
There are provisions guiding officers to use a person's correct pronouns and name even if it doesn't match a government ID. But that is incumbent upon a trans person giving police that information, which likely is not possible if they're gravely hurt. Those advisories were last updated in 2015.
CPD has been working to revise its orders on how to interact with transgender, intersex or gender nonconforming people since 2019, according to a department spokesperson. The revision is in its final stages and will be presented for public comment within the next few weeks, police said.
"A major change in the new policy includes officers now being required to document an individual's name and gender based on how they identify, express or request," the spokesperson said in a statement.
Porter said he didn't think Key's ID had been changed, but police should have known she was transgender. Additionally, friends and family have come forward to police to inform them Key was a transgender woman, but the department's media briefing on the shooting still hasn't been updated to reflect her correct gender.
"At the end of the day, they saw how she was dressed and knew which house to come to, so there are no excuses," Montana said.
Wade, who has advocated for transgender victims of violence for years through the Brave Space Alliance, said she's "at a standstill" with local police and has "given up on hoping for them to stop misgendering us."
"There's a refusal to respect the fact that a trans woman's community, mother and friends are transgender, and until our police face repercussions for misgendering us, it's not going to stop," Wade said. "When you misgender these women, you're not giving trans women the dignity of being a human being, even in their death."
Block Club filed a Freedom of Information Act request for police reports in Key and Alexander's fatal shootings to determine how officers on scene initially reported their genders. Chicago police asked for more time to respond and have not yet provided the documents. A media briefing about Alexander's fatal shooting did not specify her gender.
In a statement, a CPD spokesperson said the department "does not tolerate hatred or bigotry of any kind within this city."
"Crimes stemming from discrimination based on race, nationality, religion, sexual orientation, gender, physical disability or mental disability are thoroughly investigated by the Department's Civil Rights Unit in conjunction with the Bureau of Detectives," the statement read.
"Additionally, we are continually working to strengthen our relationship with the LGBTQ+ community to ensure our residents feel safe and protected within this city."
Wade called on Mayor Lori Lightfoot to "enter the conversation" to mandate Chicago police use correct genders for trans people and address root causes of anti-trans violence, such as hatred and housing or financial instability.
Asked for comment, the Mayor's Office deferred to Chicago Police.
"The broader issue is that the city and state need to be allocating more funds towards trans-led work and services, rather than just the gay- and white-led LGBTQ organizations," Wade said. "Improving the quality of life for Black and Brown trans women will help stop this violence."
Jake Wittich is a Report for America corps member covering Lakeview, Lincoln Park and LGBTQ communities across the city for Block Club Chicago.
Subscribe to Block Club Chicago. Every dime we make funds reporting from Chicago's neighborhoods.
Already subscribe? Click here to support Block Club with a tax-deductible donation.