WEST SIDE — Some West Siders are looking at the first coronavirus vaccines with ambivalence.
They are relieved vaccines are coming for the deadly disease that has ravaged their communities. But they are wary of potential side effects and are mindful of the legacy of medical systems abusing and neglecting communities of color.
And West Siders wonder if health leaders will use vaccines as an excuse to ignore the reasons the pandemic disproportionately affected their communities in the first place.
"We been through so much. How you gonna tell me you have a vaccine that's going to help me, but you won't even let me have access to food? You won't let me have access to decent housing … a good job, a good education," said Tamara Draper of Garfield Park.
It will be months before coronavirus vaccines become available to the general public. Vaccinations began Dec. 15 in Chicago, with the first dose given to Dr. Marina Del Rios at Loretto Hospital in Austin on the West Side.
City and West Side leaders have been working on strategies to ensure residents have accurate information about vaccines and opportunities to share their misgivings with medical leaders.
But as Black and Latino residents continue to suffer disparities in health care, it will take more than symbolism of a Latina doctor being vaccinated to build trust.
"I am aware of how they use Black people as guinea pigs … a continuation of misuse and abuse of our people. But I am hopeful," Austin resident Tina Augustus said. "I know this disease is ravaging our community. So if I want my community to be healthy, I will have to consider the shot."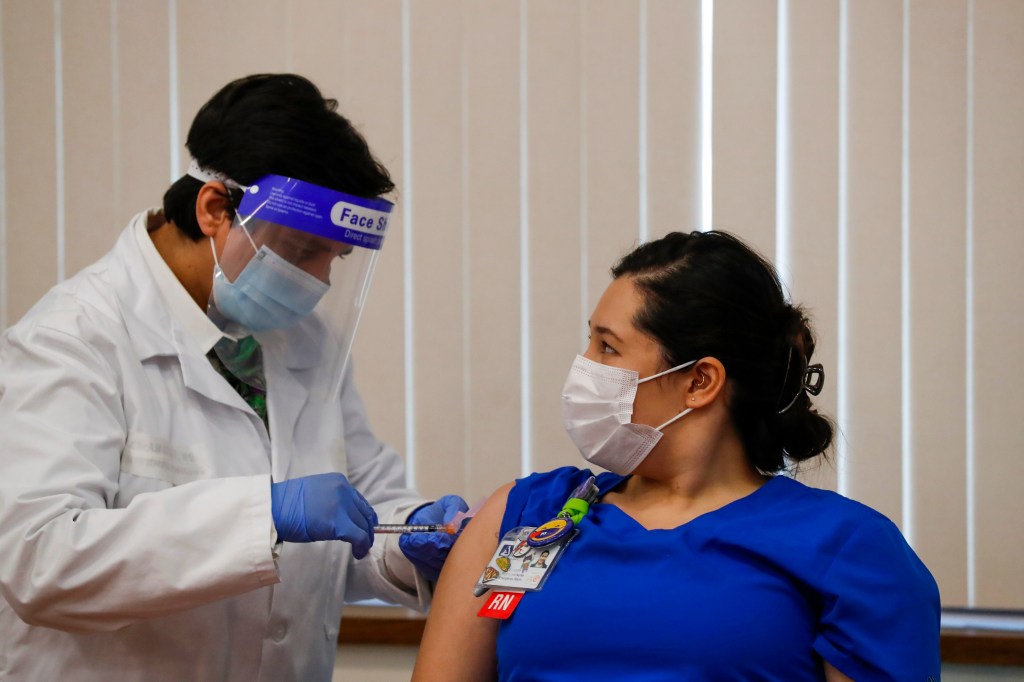 'It's Not Just 60 Years Ago'
Many are still mindful of the inhumane and government-led Tuskegee experiments that were conducted over 40 years.
The study, conducted by the Centers for Disease Control and Prevention and the United States Public Health Service from 1932-1972, examined the effects of untreated syphilis in hundreds of poor Black sharecroppers with the disease.
Researchers let the disease go untreated in study participants — despite having access to a cure — and didn't provide them free health care, as they'd been promised. Participants went blind, mentally deteriorated and died, as did some of their wives and children, who also contracted the disease.
Today, Black people are still facing disparities in health care: Black Chicagoans have lower life expectancies than white residents, dying an average of 8.8 years earlier, and the maternal death rate for Black women in Chicago is more than 2.5 times higher than their white counterparts.
Majority Black neighborhoods are also less likely to have access to affordable medical care and nutritious food, which contributes to chronic health problems. And Black communities frequently grapple with hospitals that serve their communities being closed.
"It's not just something that happened 60 years ago. All of this stuff is still happening right now," said LaDarius Curtis, director of community engagement and community health with West Side United, whose work has long focused on root causes of health care inequities. "Therefore, people in the present are still going to have the same level, if not more, [of] distrust than people in the past."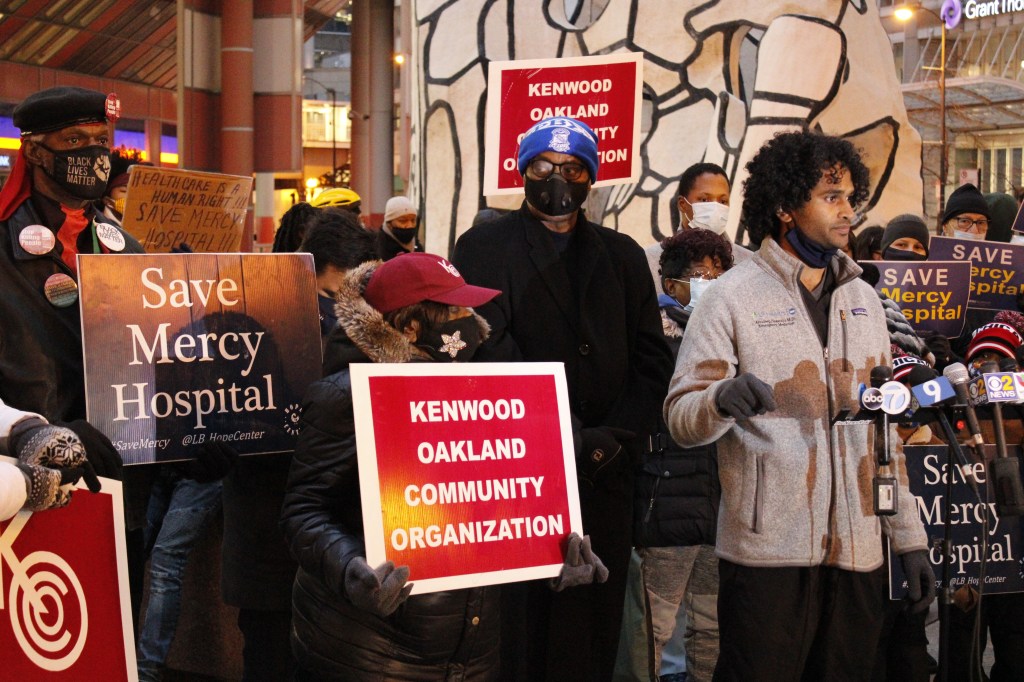 The pandemic has only exacerbated the issues that have resulted in worse outcomes for Black and Latino Chicagoans. Vaccines for coronavirus don't fix that, Draper said.
"We still don't have any grocery stores," Draper said. "One of the reasons our area has been hit so hard is if we want anything … we have to leave our community. We have to be exposed to more people."
Vanessa Stokes, of Austin, is frustrated the city is rolling out vaccines without resolving those core issues. The pandemic was "the perfect time for people to join together to create new systems" because the current system has failed Black communities, Stokes said.
With some people now being vaccinated, the feeling of urgency over the public health crisis might evaporate — along with any impetus for creating meaningful change on the issues that facilitated the economic and medical devastation of the pandemic, Stokes said.
"That's the American way," she said. "I really don't think COVID is going to change anything. … They're going to say, 'Oh, it's too much work, I'm not going to do all that.'"
The city's vaccination campaign will be done through an "equity lens," Mayor Lori Lightfoot has said.
Just as with its coronavirus data, the city will track vaccination data by people's race and ethnicity, age and home ZIP code. Officials will use that data when deciding where to set up vaccination sites.
In the first 12 days of vaccinations, a large concentration of health care workers living in the whitest, wealthiest neighborhoods on the North Side were vaccinated, according to city data and a Sun-Times analysis. 
Dr. Allison Arwady, commissioner of the Chicago Department of Public Health, said she is confident the distribution will improve "as more vaccine is available both within hospitals, but, importantly, when we move beyond hospitals."
Outreach to target skeptics will include pairing with "trusted messengers" — like health care workers — who can explain the vaccine and spread accurate information, Arwady has said.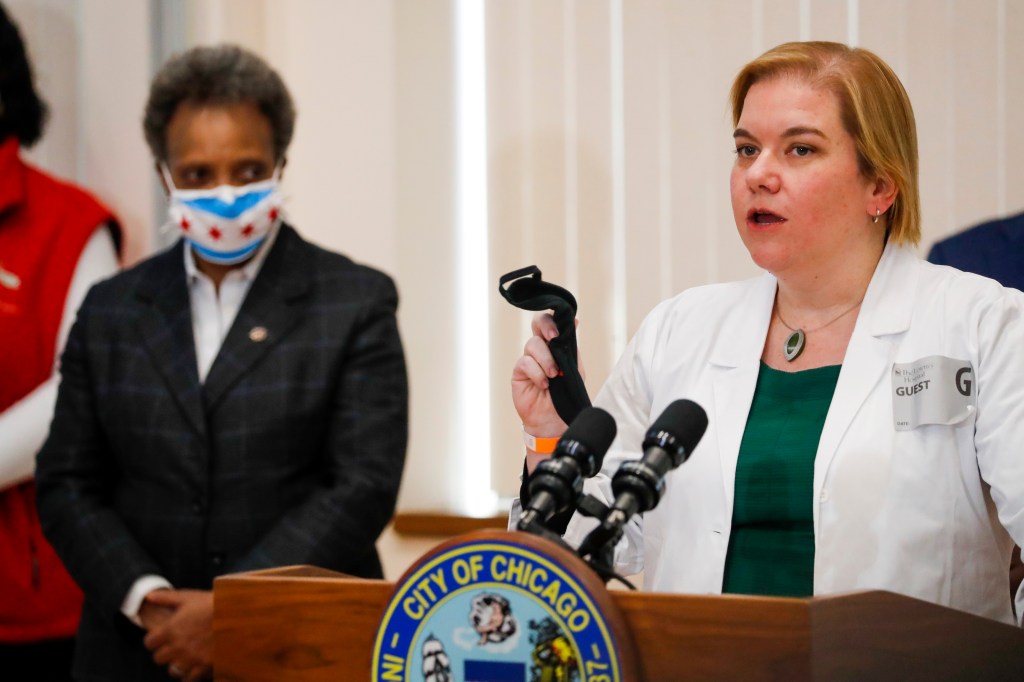 'We're Here To Debunk So Folks Can Make A Wise Decision On Their Own'
At Loretto Hospital, more than 110 hospital workers have been vaccinated. Many have been talking to patients, answering questions about the vaccine and sharing their own experiences, said Afya Khan, an infectious control practitioner at Loretto.
Hospital staffers have also had proactive conversations related to vaccines and consultations with residents at Loretto's free community testing center, which has tested more than 20,000 residents for coronavirus, Khan said. In the future, the hospital plans to share fact sheets about the vaccine to further address mistrust.
West Side United has a dedicated Vaccine Corps working to unpack generations of disillusionment and provide information about the vaccine.
"We're not here to tell people to take the vaccine. We're here to debunk [misinformation] so folks can make a wise decision on their own if the vaccine is worth taking for them," Curtis said.
The pandemic's toll on the West Side has been a test of faith, Draper said. She has lost three family members to coronavirus, so the vaccine feels like a "light at the end of a tunnel." She has mixed feelings about the vaccine, so she plans to watch and see whether people experience side effects before deciding if she'll get one.
Augustus said she's not sure if she'll get the vaccine when it's offered to her. Despite past transgressions, she said she has more faith in today's public health officials because of the Black-led work being done to erase racist health disparities. The lead researcher responsible for developing the Moderna vaccine, Dr. Kizzmekia Corbett, is a Black woman.
"People's eyes and ears are open to the injustice that has happened for so many years," Augustus said. "We're taking [a] seat in all these different places in this country with our voice. … An African American woman played a part in saving humanity."
When considering the vaccine, Augustus said she will keep in mind the West African adinkra symbol of the sankofa: a bird with its feet planted in the ground, its body facing forward, but its head looking backward. The bird symbolizes the need for Black people to remember the past and heed the wisdom of their ancestors while stepping into the future.
"I strongly believe in the sankofa bird, looking back as we're moving forward. We definitely cannot forget. That's how people are taking advantage of. Because when you forget, you don't hold people's feet to the fire," Augustus said.
Pascal Sabino is a Report for America corps member covering Austin, North Lawndale and Garfield Park for Block Club Chicago.
A Block Club subscription is an excellent gift. Get a subscription now and you'll get a free tote bag — and you'll help us reach our goal of 15,000 subscribers by the beginning of 2021. We're almost there and only have a few days left! Subscribe or buy a subscription as a gift here.



Block Club Chicago's coronavirus coverage is free for all readers. Block Club is an independent, 501(c)(3), journalist-run newsroom.
Already subscribe? Click here to support Block Club with a tax-deductible donation.