WEST RIDGE — There's been a large social gathering on a front lawn in West Ridge for the past few weeks.
Those gathered are dressed to the nines. They stay out all day and all night. The neighbors know about it, yet they haven't complained. The city hasn't issued any fines or warnings. 
The reason is the assembled aren't people at all — they are mannequins, almost three dozen, displayed on a front lawn in the 2000 block of West Lunt Avenue in what likely is Chicago's most unusual Nativity scene.
"I think it's great," said Hannah Leben, who came to see the decorations as she walked her dog with her daughter Audrey on Wednesday. "This neighborhood expresses itself."
It's all the work of Jim McCall, a retired fashion designer and cosmetologist who also designed windows for Sears in the '60s. The mannequins are decked out in clothes and jewelry McCall created.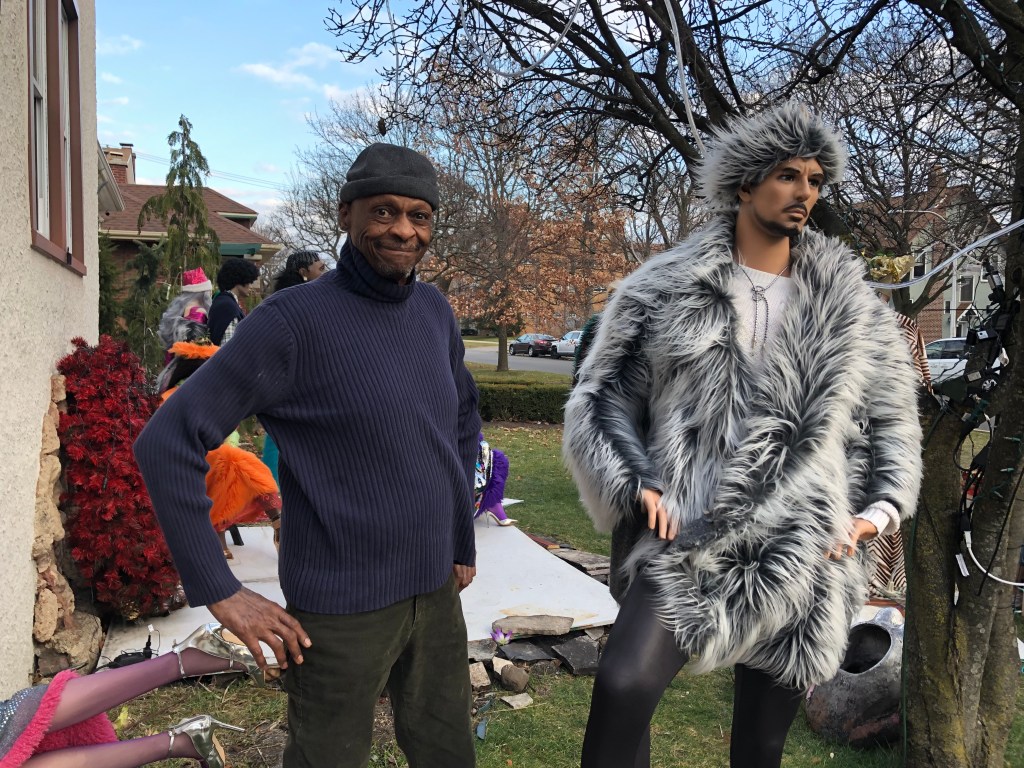 McCall, 76, has decorated the front lawn of the white stucco home where he's rented an apartment for 13 years. At first, he used traditional holiday decorations, but about six years ago, he incorporated the mannequins, and with each year he added to the number displayed. This year, there are 34 on the front lawn and parkway, and he said he has about 20 more stored in the attic of his apartment. 
His motivation is simple, he said: To remind people to slow down and ponder life.
"Life is the greatest gift," McCall said. "I want to remind people that we should always remember who we are because we forget that life is about loving and learning and understanding. Sometimes we forget that while playing this game of life."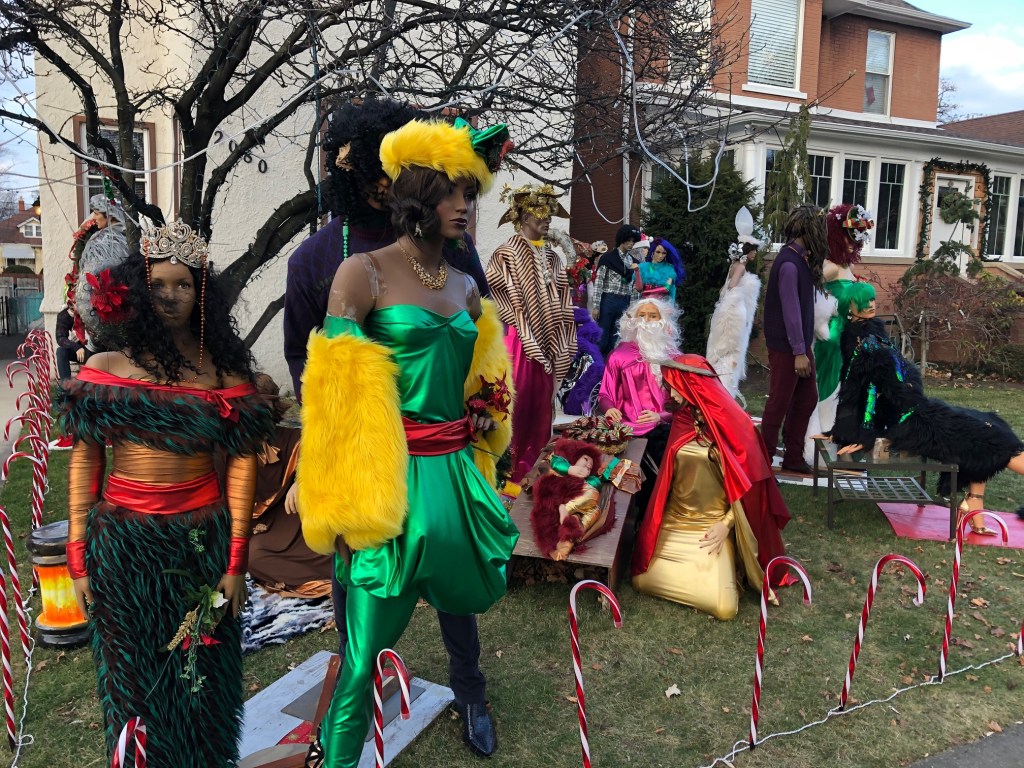 The mannequins include a Nativity scene with the Three Wise Men dressed in chic designer clothes and brand-new shoes. Baby Jesus is wearing silk pajamas and a red wig. The other mannequins on the property look like they are part of a Paris fashion show, and once the sun goes down, the lights come on. 
McCall wouldn't divulge how much he spends each year to create and outfit the mannequins and keep them lit at night, but said it's "quite expensive."
"I don't want to talk about it. Vacation money, all that stuff goes to it. But I can't buy cheap stuff, it doesn't look good," McCall said.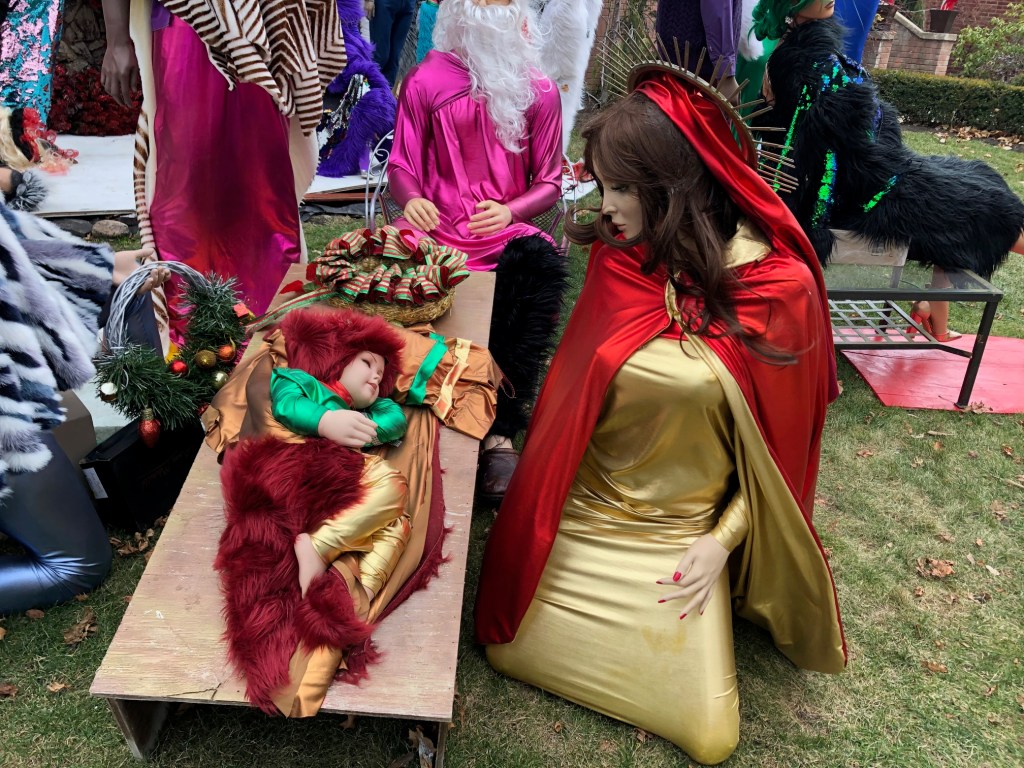 The display is an extension of his background, he said.
"I was a fashion designer. I was also a cosmetologist and had a beauty shop. Mr. James was my name. I went to the school at the Art Institute, I paint, I do everything. Everything you see out there, I made."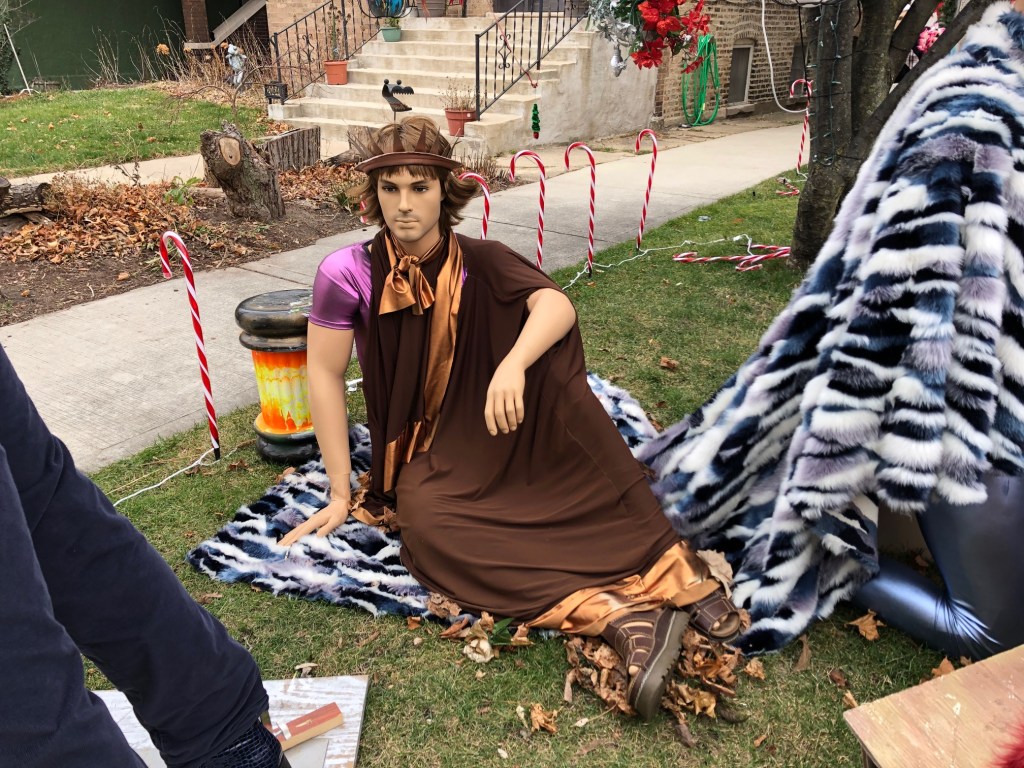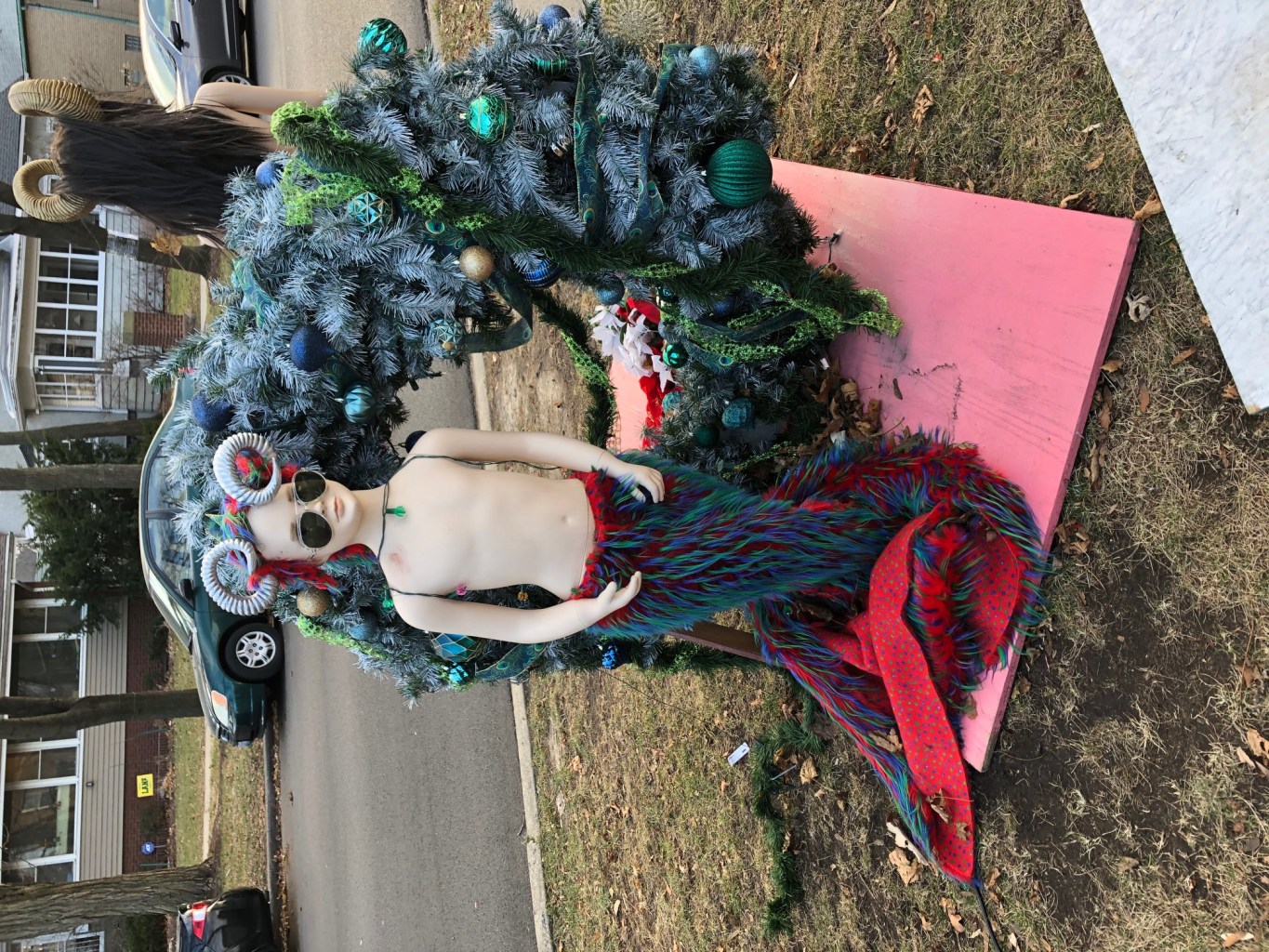 McCall said he works on his creations in the summer, affixing the mannequins to their platforms, touching up the paint and fixing clothes. After Halloween, another holiday he decorates for every year, he begins to get the Christmas statues ready, a process that takes several weeks. Then, once Christmas is over, he said he tries to put the mannequins away as soon as possible.
In the meantime, nearby residents like Don Cowan, who stopped his car Wednesday to admire McCall's work, are appreciative.
"It changes a little every year. It's definitely one of the more unique houses around town," Cowan said, adding that he planned to bring his wife back in the evening.
"It's fascinating. It's an eye-catcher," Cowan said.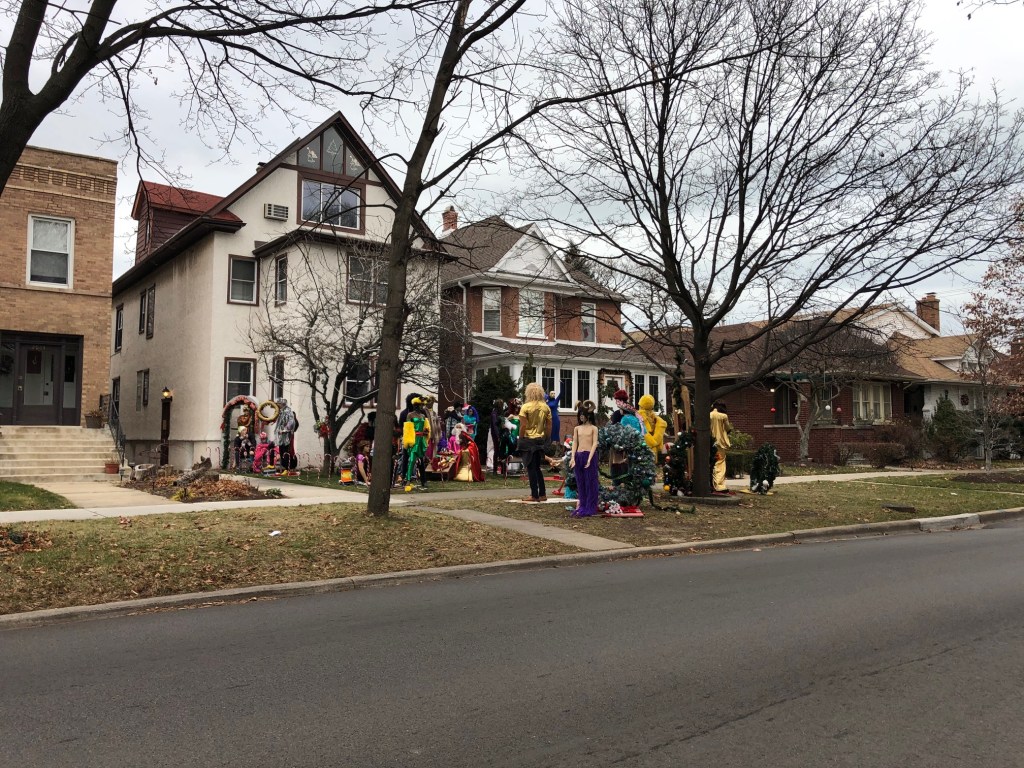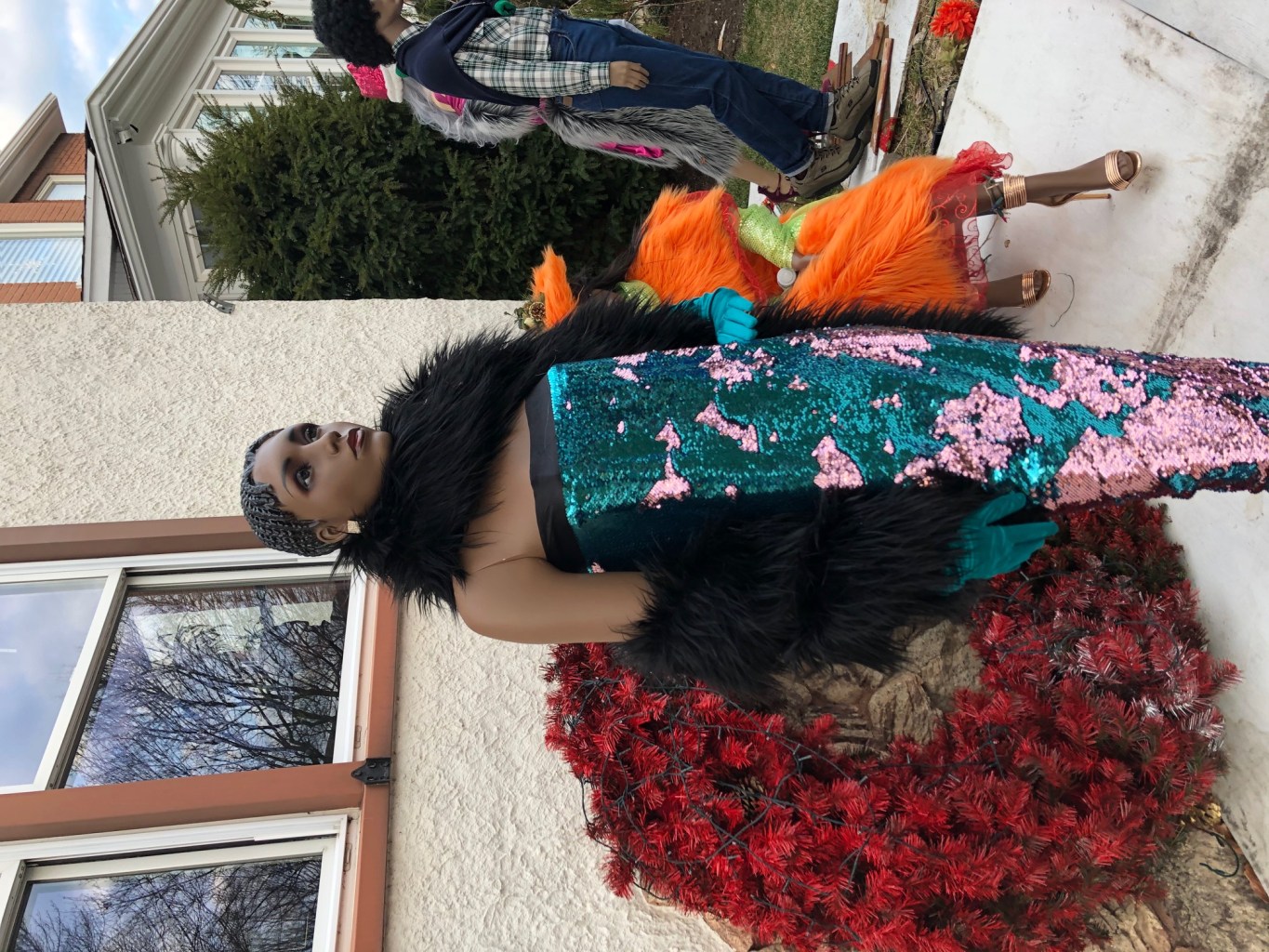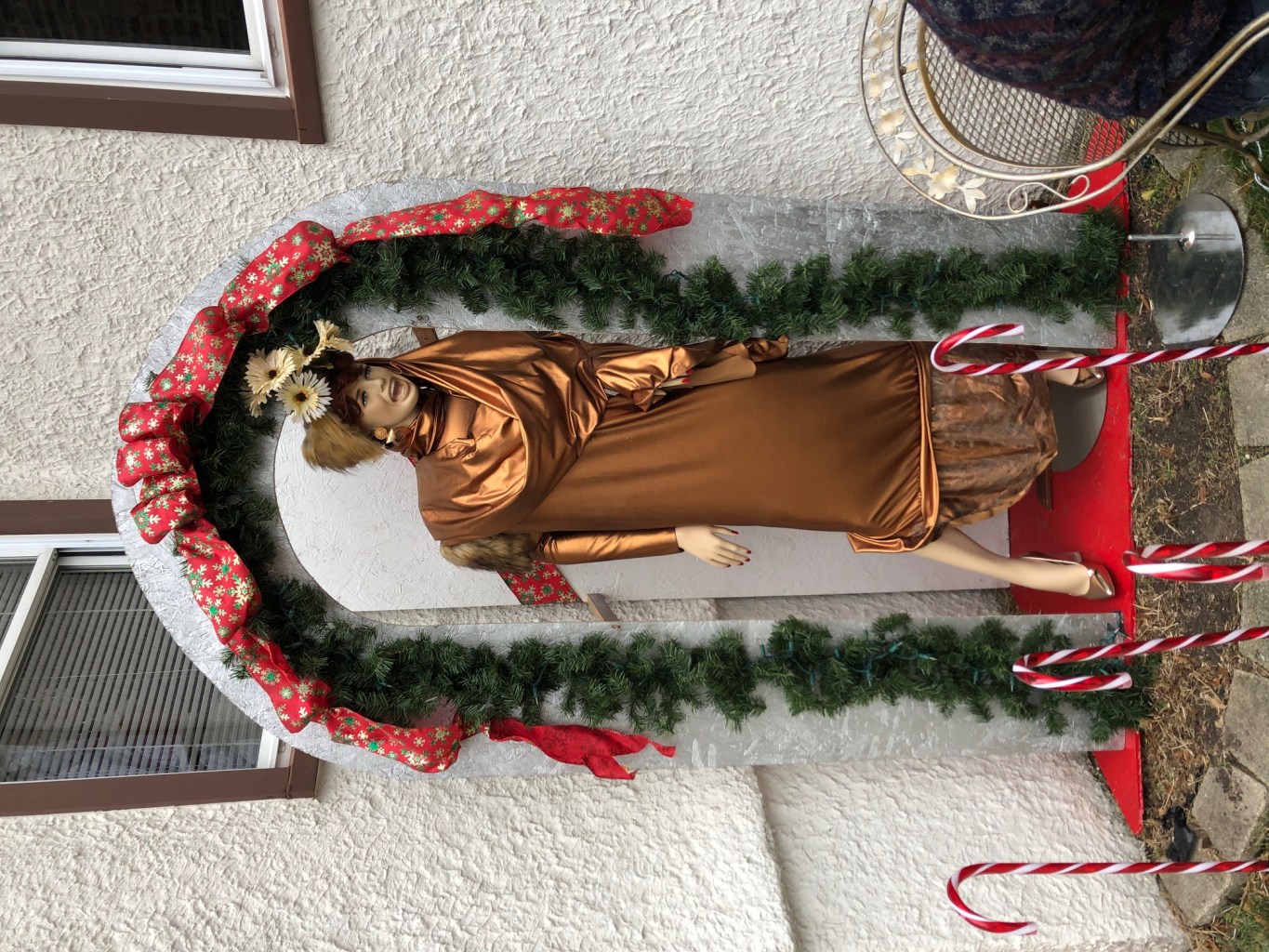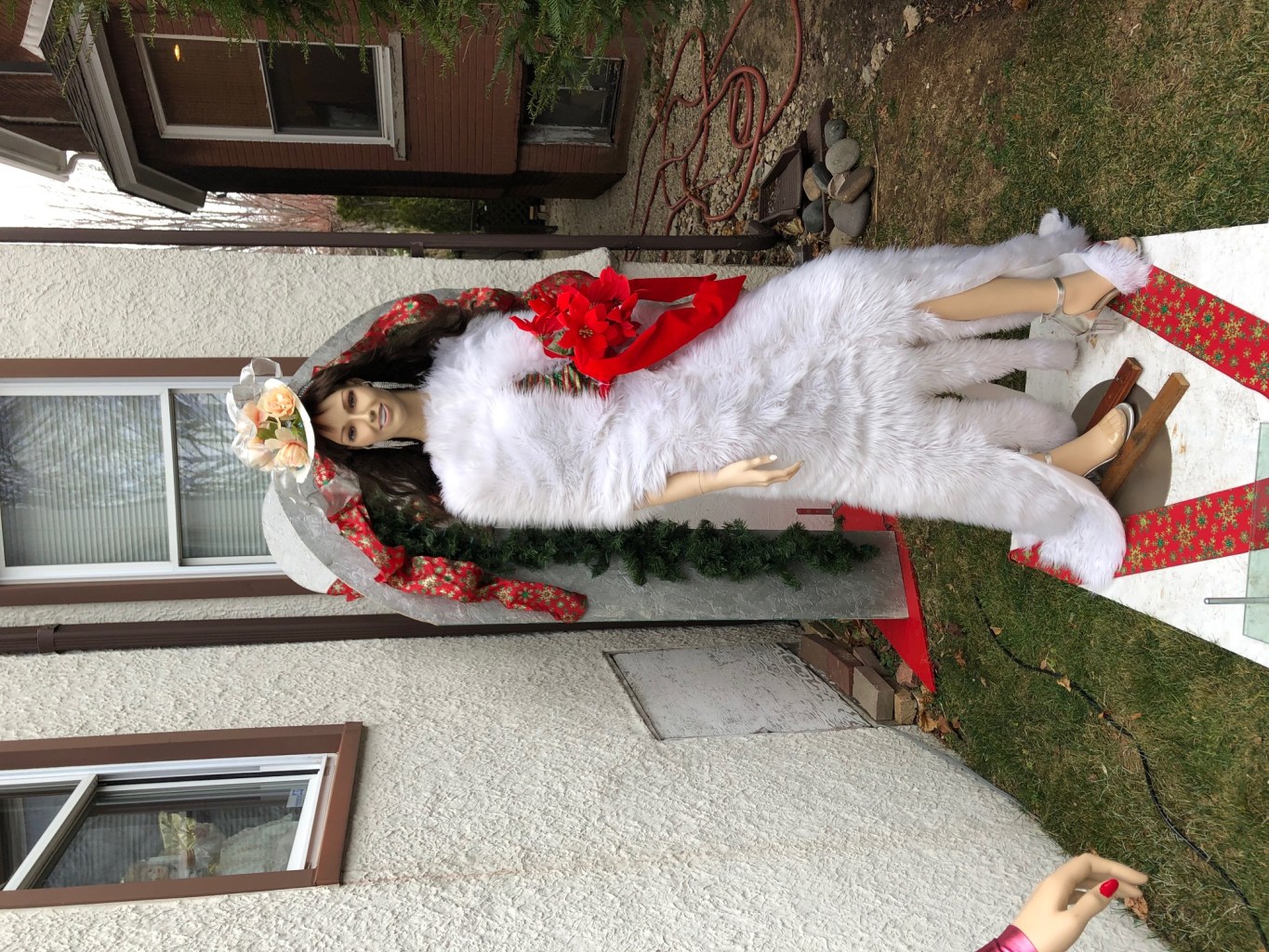 A Block Club subscription is an excellent gift. Get a subscription now and you'll get a free tote bag — and you'll help us reach our goal of 15,000 subscribers by the beginning of 2021. We're almost there! Subscribe or buy a subscription as a gift here.



Already subscribe? Click here to support Block Club with a tax-deductible donation.