LOGAN SQUARE — A comedy show coming to NBC will be based on Logan Square coffee shop Sip of Hope, it was reported this week.
"Happy Endings" and "New Girl" actor Damon Wayans Jr. is teaming up with Mayim Bialik, best known for her roles on "Blossom" and "The Big Bang Theory," to produce the TV show, called "Hope Cafe," according to Deadline. The show will be written by Linda Videtti Figueiredo of "Fuller House."
"Hope Cafe" will center on a cafe just like Logan Square's Sip of Hope, the world's first coffee shop to donate all of its profits to mental health awareness and suicide prevention.
The show will follow the "lives and loves" of baristas and customers as they navigate issues of mental health, according to Deadline. Just like at Sip of Hope, the show's baristas will also be trained mental health professionals.
Sip of Hope founder Jonny Boucher said Wayans and Bialik approached him about the show in the spring.
Boucher said he wasn't sure the project would move forward with the coronavirus pandemic, but in October the producers told him the show was officially given the green light by NBC and Warner Bros. Television.
"Our work is so inspiring in general, but then to be working … with these individuals, it's taking it to another level," Boucher said.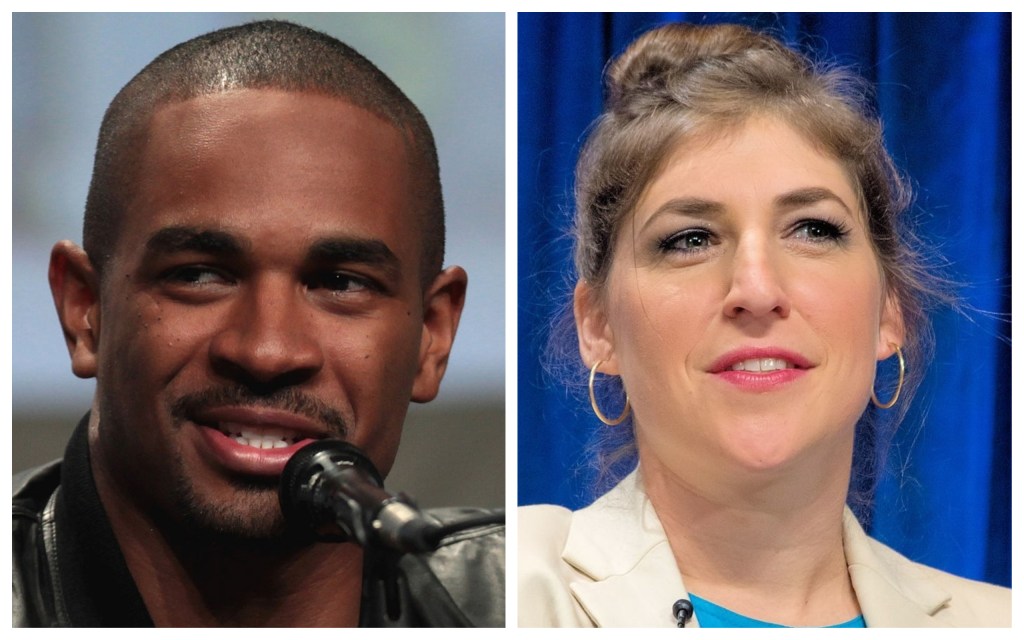 The show won't be set in Chicago — Boucher said it will be filmed in California — but it will draw all of its inspiration from the Logan Square cafe at 3039 W. Fullerton Ave.
Boucher said he's been consulted every step of the way and that relationship will continue as the show inches toward production.
"What was exciting was that they were like, 'We want you to be a part of this' and, 'We want to learn from you because we don't feel like we can articulate the sensitivity around mental health and suicide the way you can,'" he said. "They wanted to know how this came about and what it has done in the community."
Boucher told DNAinfo in 2017 he's lost a staggering 15 people in his life to suicide, including his aunt and uncle.
Before Sip of Hope, Boucher spent about a decade working as a concert promoter, putting on punk shows across Chicago.
But he ended his years-long career in the music industry in 2011 and launched the nonprofit Hope for the Day to promote suicide prevention through programs and educational events.
Boucher opened the brick-and-mortar coffee shop, an extension of Hope for the Day, in 2018 after months of fundraising.
Since opening, Sip of Hope has made a name for itself in Chicago and across the country, with local and national news outlets highlighting the powerful story behind the cozy coffee shop.
The NBC show will give the coffee shop — and the cause — even more of a boost.
Boucher said he's thrilled Wayans, Bialik and the rest of the "Hope Cafe" team is choosing to put a spotlight on mental health awareness and suicide prevention, topics avoided for too long.
"We're in a place in society where things like a song or a TV show can really lean in on a subject mater and it won't be overlooked. We're in a place now where people are ready for these conversations," he said.
The show comes in the middle of the pandemic, which has neighborhood coffee shops like Sip of Hope struggling to survive. Sip of Hope is open 8 a.m.-1 p.m. daily for grab-and-go service.
Boucher said the show partnership will help the coffee shop and the nonprofit financially, but didn't provide specifics, saying it's "still so fresh."
"This hopefully is just the start of people being able to not only understand other people … who have been impacted by mental health [issues], but understand they're at a place in their own journey, that it's OK not to be OK," he said.
A Block Club subscription is an excellent gift. Get a subscription now and you'll get a free tote bag — and you'll help us reach our goal of 15,000 subscribers by the beginning of 2021. We're almost there! Subscribe or buy a subscription as a gift here.



Block Club Chicago's coronavirus coverage is free for all readers. Block Club is an independent, 501(c)(3), journalist-run newsroom.
Already subscribe? Click here to support Block Club with a tax-deductible donation.