HYDE PARK — A new study has confirmed what local activists predicted for years: Having a major trauma center on the South Side has improved emergency care for residents.
The study, published Nov. 25 in the Journal of the American Medical Association, analyzes how reopening the University of Chicago Medicine trauma center has impacted emergency transport times for South Side patients needing critical care.
Researchers studied transport times to nine Chicago-area trauma centers in the year before the UChicago center relaunched in 2018 — becoming the South Side's only Level 1 trauma center — and compared those to the year after.
Reactivating the center in Hyde Park has chipped away at racial inequity in trauma care in the city, with Black patients from low-income ZIP codes being taken to hospitals more quickly, according to the study.
The largest recorded improvement was in South Shore's ZIP code, 60649, where trauma patients reached a hospital nearly nine minutes faster, on average.
"What I see is the reopening of the trauma center solving historical injustices," lead author Dr. Ali Abbasi said.
South Shore resident Jasamine "Tweak'G" Harris, a hip-hop artist and "hood activist" with Southside Together Organizing for Power, was part of the long battle to reopen the UChicago center as a member of the Trauma Care Coalition.
Harris said it's no shock to learn a trauma center has benefitted a community that went 27 years without one.
"I'm happy that it's getting even more attention," Harris said. "But we've already been saying this with our mouths and picket signs and … with actual bodies not making it back home."
UChicago's trauma center closed in 1988. Michael Reese Hospital in Bronzeville shut down its trauma division in 1991, in part because UChicago's closure shifted an enormous burden of care and financial strain onto the facility.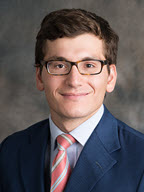 Those shutdowns left Advocate Christ Medical Center in suburban Oak Lawn as the only Level 1 trauma center close to the South Side for nearly three decades.
Abbasi, a UChicago medical school graduate and resident surgeon at the University of California at San Francisco, said the closings came as health officials determined "trauma centers seemed to be a money-loser for hospitals."
The fact that type of care was evaporating on the South Side — home to many low-income, minority residents — isn't surprising, Abbasi said.
"The location of trauma centers in the city of Chicago is no accident," he said.
Because of this, researchers wanted to study whether the UChicago center's reopening has improved transport times along racial, ethnic and economic lines. The results suggest it has.
Patients received care six to eight minutes sooner in South Side ZIP codes 60617, which covers portions of South Deering, South Chicago and East Side; and 60619, which covers portions of Greater Grand Crossing and Chatham.
In ZIP code 60621, which mainly covers Englewood, patients reached the hospital four to five minutes quicker. Seven other South Side ZIP codes saw improvements of two to three minutes.
The study also found smaller disparities in travel times between white and Black patients citywide, though there was no change in the disparity between white and Latino patients.
On average, all trauma patients in Chicago made it to a hospital one minute faster in the year after the UChicago center opened, the study concludes.
The 2010 drive-by shooting of 18-year-old Damian Turner in Woodlawn showed the value of having a trauma center nearby a full decade before the study was released, Harris said.
Turner was shot at 61st Street and Cottage Grove Avenue, just blocks from the UChicago Medicine campus, but the university's trauma center was closed at the time. Turner died after being taken to Northwestern Hospital, more than 8 miles away.
Turner's death helped spark community organizing to demand the return of the UChicago center. Research over the past several years supported activists' assertions gunshot victims are more likely to die the farther they live from a trauma center.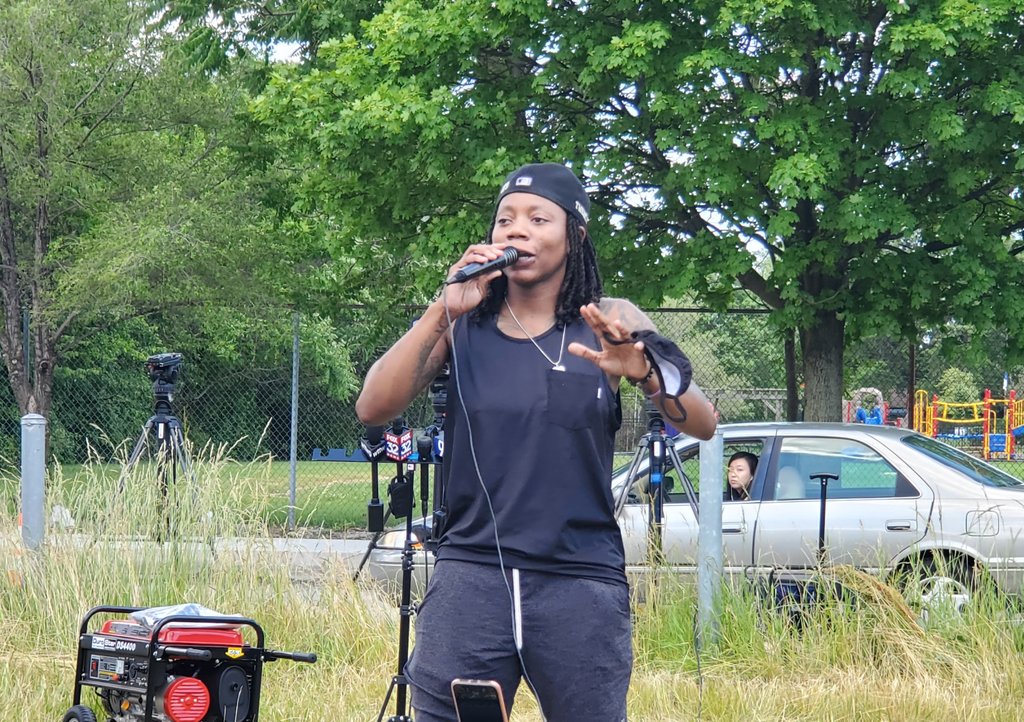 Abbasi's study did not investigate whether the quicker transport times are directly saving more lives. Researchers are "working to answer that question," and "we'll hopefully have that answer in the next year or two," he said.
But trauma doctors are "pretty confident that people who arrived at our doors very quickly may not have survived if they had been driven to Northwestern" or Stroger Hospital in the Illinois Medical District, Abbasi said.
The report also notes a 2018 study which linked five-minute increases in ambulance transport time to a 0.5 percent decrease in Chicagoans' survival rates from traumatic injury.
Abbasi, like Harris, said the report's conclusion — that building trauma centers can improve access to trauma care — is "fairly obvious."
What's less clear is how to continue speeding up trauma care for South Siders at the university now that the center is running.
Researchers don't have the data to determine whether transport times have continued to improve in the nearly two years since the study ended, or what factors may play into continued improvements, Abbasi said.
"There are a lot of other things that affect transport time, like weather, traffic conditions and the routes that ambulance drivers decide to take," he said.
However, Abbasi expects the transport times noted in the study would "stay pretty much stable" unless another South Side trauma center opened, he said.
A new trauma center nearby would also ease pressures on doctors at UChicago and at Christ Medical Center, Harris said.
At the same time, the city must "invest in the people" through mental health services and restorative justice programs, with an eye on preventing gun violence rather than reacting to it with trauma care and policing, Harris said.
She wants to see the Chicago Police Department defunded, with the funding allocated for human services and financial support for low-income patients.
"If you want to help the people directly affected [by violence], trauma centers and affordable health care is only step one," Harris said.
Subscribe to Block Club Chicago. Every dime we make funds reporting from Chicago's neighborhoods.
Already subscribe? Click here to support Block Club with a tax-deductible donation.
A Block Club subscription is an excellent gift. Get a subscription now and you'll get a free tote bag — and you'll help us reach our goal of 15,000 subscribers by the beginning of 2021. We're almost there! Subscribe or buy a subscription as a gift here.