RIVER NORTH — After three years of planning and construction, a unique members-only wellness club is opening inside the former Montgomery Ward warehouse building at 600 W. Chicago Ave.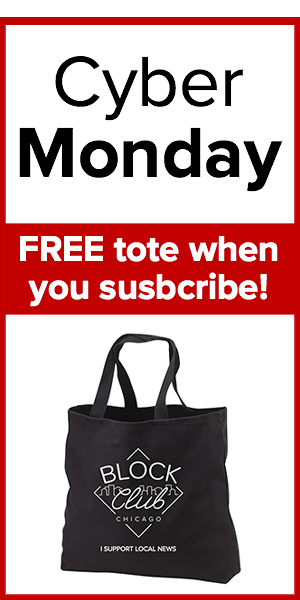 Dubbed Bian, the sprawling riverfront space aims to provide a holistic, coordinated approach to wellness by offering the services of fitness instructors, dieticians, primary care physicians, estheticians and Eastern healers under one roof. The club gets its name from ancient physician Bian Que, born in China in the 5th century. 
"The genesis of Bian really came from our own wellness journeys," said CEO Joe Fisher, who founded Bian with longtime friends Robb Leone and Boka Restaurant Group co-founder Kevin Boehm. 
"We were dissatisfied with the disconnect, that none of our practitioners and other professionals were talking to each other. Bian brings it all together and takes things a step further with a social and dining component, which are also important aspects of wellness." 
The exclusive club is opening at a time when the city and the country are grappling with the coronavirus pandemic and its economic fallout. Dispute facing its share of challenges getting off the ground, Bian's creators said the club and its wellness mission are more important now than ever.
"We started the project not knowing the pandemic was coming, but now that it's here it's even more critical that people focus on their health," Fisher said. "We feel it's both needed and timely."
Bian was planned to launch in late summer or fall, but its opening date was pushed back to Nov. 20, Fisher said. This was the same day Gov. JB Pritzker's latest coronavirus restrictions went into effect.
In addition to adhering to WELL Certification standards for air quality and other deep-cleaning measures, the team took extra steps to prevent the spread of COVID-19. This includes the recent installation of standalone HEPA filters as well as a dry hydrogen peroxide system designed to reduce and kill viruses and other airborne pathogens.
The club is operating with truncated hours Wednesdays to Sundays. Group fitness classes and indoor dining are not allowed under the current restrictions, but members can still take advantage of private medical services, personal training and carryout food and drink options. 
Chicago-based Karen Herold of Studio K Creative spearheaded the design of the space, combining exposed concrete walls with neutral colors and updated fixtures to create what Bian called an "active zen" aesthetic. The gut rehab spans more than 25,000 square feet across two levels and includes the site of the former Japonais restaurant, which closed in 2015. 
The former Montgomery Ward warehouse at 600 W. Chicago Ave. was the world's largest reinforced concrete building when it opened in 1908. The mixed-use complex is home to a number of businesses, including the Farehouse Market and the offices of Groupon. 
Memberships at Bian cost $3,600 annually plus a one-time $1,000 initiation fee. Members can also tack on access to 24-hour concierge medical services for an additional $3,600 each year. 
Though joining a private club with personalized health care may be beyond reach for many Chicagoans — especially for those enduring COVID-related economic hardships — Fisher views his venture in the context of a bullish bet on the city and its future. 
"We felt it was critical during this difficult period to continue to move forward, to invest in the city, to put people to work in construction and other industries, and to create something that says we believe in the long-term viability of the city," Fisher said. 
"It would have been easy for us in March to say, 'Let's put this project on hold,' but we didn't, and a big part of that is our love and commitment to the city of Chicago."
Subscribe to Block Club Chicago. Every dime we make funds reporting from Chicago's neighborhoods.
Already subscribe? Click here to support Block Club with a tax-deductible donation.