NORTH LAWNDALE — The city's planning department unveiled possibilities for what a development could look like at a recent North Lawndale community meeting.
The development may bring affordable housing, restaurants, and retail space to the Ogden Avenue, one of the main commercial corridors in North Lawndale.
Neighbors were able to review three concept designs for the $200 million multi-use development at the final North Lawndale Community Coordinating Council neighborhood meeting of the year. The city opened a request for proposals for the seven blocks at 3400 West Ogden Avenue Monday, and the final design and offerings of the project will depend on what developers propose for the site.
The designs are not intended to represent the final layout of the project, but rather to invite residents to imagine possibilities for the development and offer feedback, said Brian Hacker, a coordinating planner with the city's planning department.
"We are going to have the community involved in the evaluation process. We want to, as much as possible, prioritize a project here that has community ownership," Hacker said.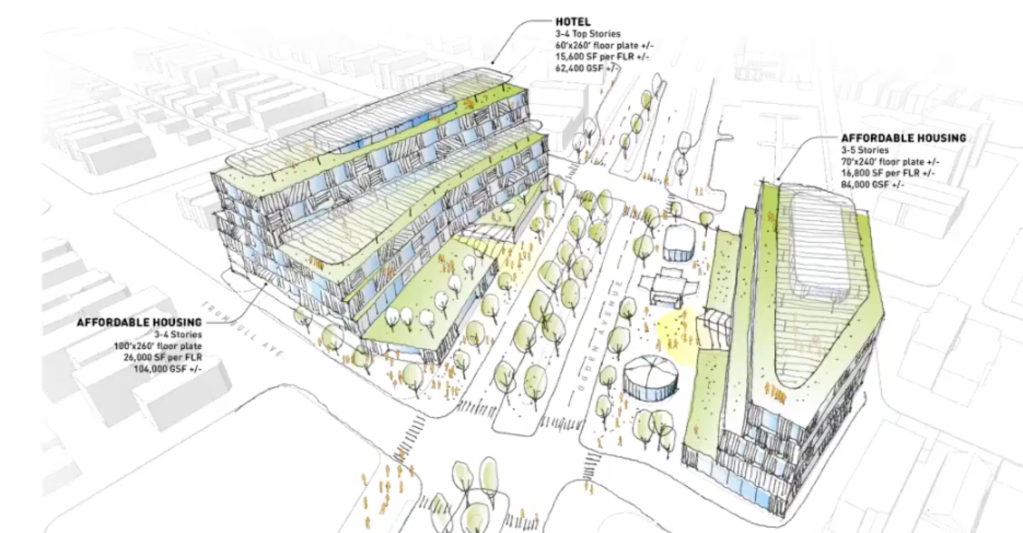 One design shows a widened streetscape to improve walkability along Ogden, with the development including a hotel, an affordable housing complex, a mixed-use office building and retail center. Other designs showed a lower-density development with an emphasis on public space.
"Whether it's a performance space or pop-up retail, food trucks or things like that, we think a site like this should include a component where there's an opportunity to activate it at the street level," Hacker said.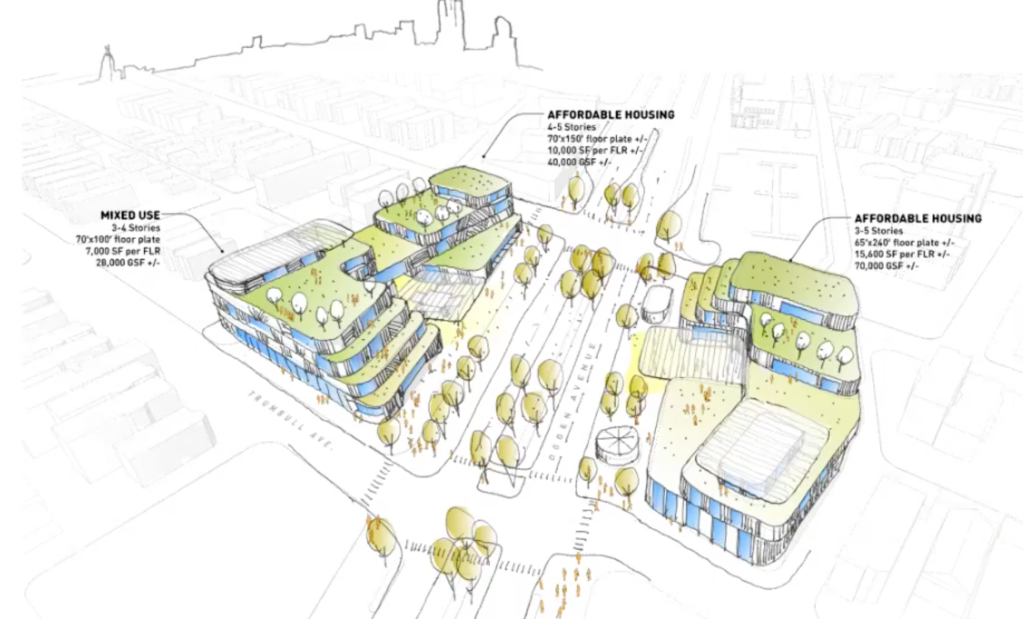 Residents at the meeting suggested proposals for the Ogden development include amenities like a café and a business incubator since the neighborhood lacks gathering places and small businesses. But Hacker said the planning department is incorporating community feedback by trying to include space for retailers, grocers and other organizations that respond to the needs of residents.
"One thing that we have heard quite a bit is the lack of a grocery store here in the community," Hacker said. "We're putting forward in the request for proposal that these are the type of uses we want to see."
The city is supporting the Ogden development with tax increment financing funds, low-income housing tax credits and other public dollars aligned through the INVEST South/West initiative to support up to half of costs, Hacker said.
The city wants Ogden development to be a commercially successful development that generates enough revenue to attract private support.
"We want people in North Lawndale to be able to walk down the block to get a cup of coffee, pick up some necessities, be able to go out to eat at a sit-down restaurant," Hacker said. "We're hoping a project like this can be catalytic … so those kinds of uses can be more common."
Pascal Sabino is a Report for America corps member covering Austin, North Lawndale and Garfield Park for Block Club Chicago.
Subscribe to Block Club Chicago. Every dime we make funds reporting from Chicago's neighborhoods.
Already subscribe? Click here to support Block Club with a tax-deductible donation.