FAR SOUTHWEST SIDE — Businesses in Beverly, Morgan Park and Mt. Greenwood are gearing up for a different holiday season. Along West 111th Street, businesses are showing off their holiday decor, hoping Christmas wreaths and lights will catch the eyes of people passing by.
The Morgan Park Beverly Hills Business Association has been busy helping locals get into the shopping season, executive director Caroline Connors said. Together with the 19th Ward, the association launched a gift card program called The Bucks Stay Here that will run through December. Residents can purchase gift cards online and use them at over 52 retail shops in all three neighborhoods. Connors said the association has already sold $5,000 worth of gift cards. 
"We did not want to see holiday money go to Amazon or big box stores so we were trying to provide a convenient way for folks in the area to shop local," Connors said. 
The chamber also partnered with the 19th Ward office for its Small Business Super Raffle that closes Dec. 18. For $10 per ticket, residents could win a new Ford Escape or $15,000 cash, and all the ticket proceeds will be split with participating businesses. Connors estimates each of the 39 businesses will get about $10,000–$15,000 from the raffle. 
To make your holiday shopping easier, Block Club Chicago rounded up some of the best local gifts from Far Southwest Side businesses.
If you want your local shop to be featured, please fill out the Google form at the bottom of this page. We'll gladly add it to our list.
Beverly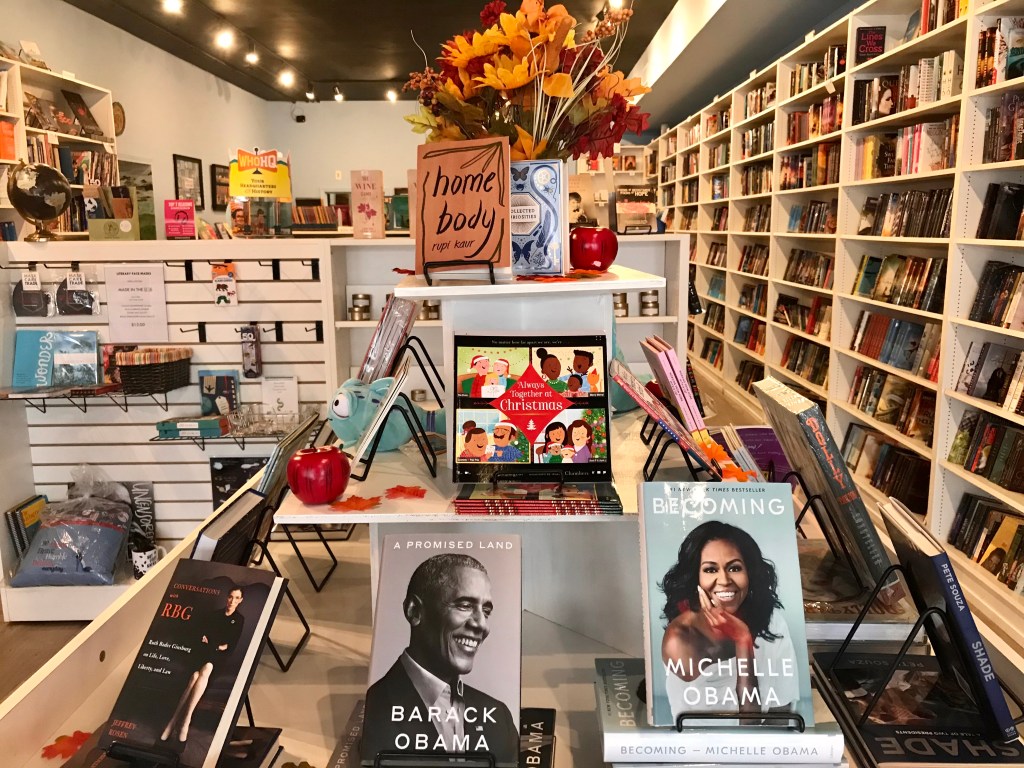 Bookie's, 10324 S. Western Ave., Website
Independent Beverly bookstore Bookie's has struggled to keep business alive during the pandemic, but owner Keith Lewis is thankful for the community support. After running two fundraisers earlier this year, he raised about $7,500 combined and got a small city grant. He said he is now more confident that he will survive winter.
He said the store's top sellers also make good gifts, such as Matthew McConaughey's new memoir "Greenlights" ($30), Dolly Parton's "Dolly Parton, Songteller My Life in Lyrics" ($50), Barack Obama's memoir "A Promised Land" ($46.50) and "Conversations with RBG: Ruth Bader Ginsburg on Life, Love, Liberty, and Law" by Jeffrey Rosen ($18).  
Lewis also recommends locally-made candles as suitable gifts ($12.95) that pair well with books and come in six scents.
"We have been carrying them for four years and they are flying out the window," Lewis said. 
Bookie's offers in-store pickup from online orders and curbside pickup upon request.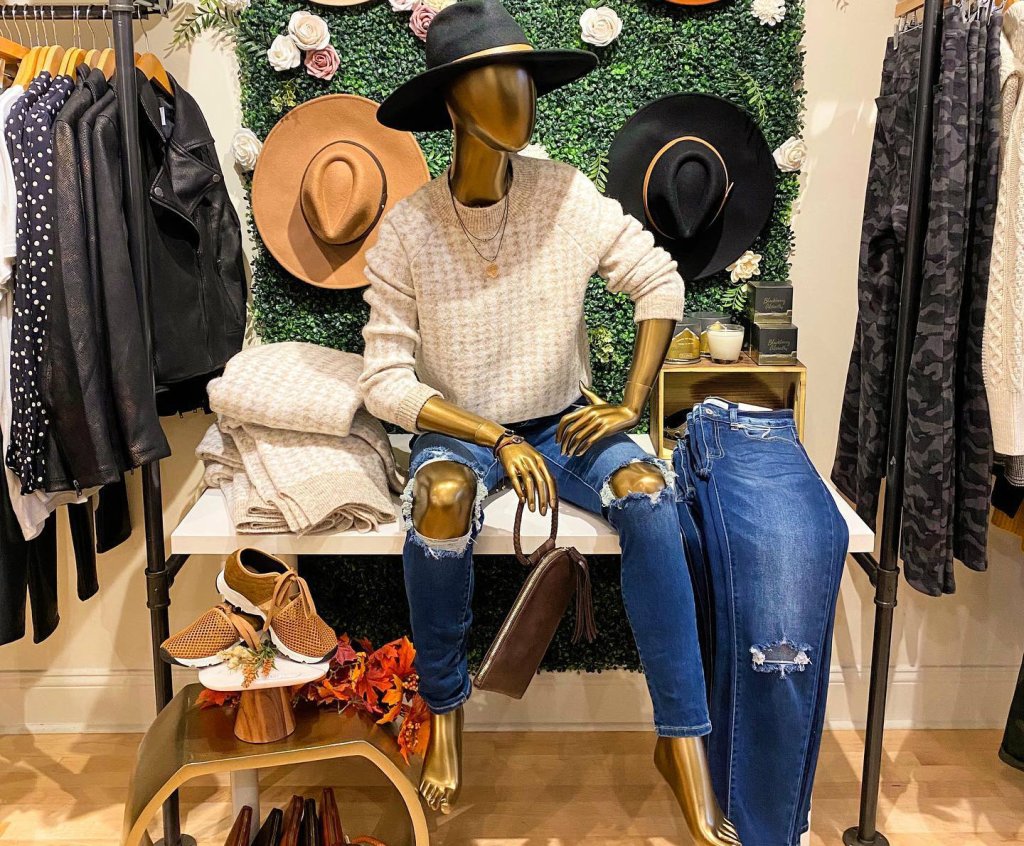 Belle Up Boutique, 1915 W. 103rd St., Website
Belle Up, a women's contemporary and maternity boutique, has called the South Side home for more than a decade, launching in Mount Greenwood in 2009 before moving near the 103rd Metra station in Beverly in 2014.
Owner Jamenda McCoy said in a recent post she's working overtime to keep the shop's shelves stocked with gifts for every woman — "no matter her age, size or shape." Lucca Couture wool fedoras ($68), cozy textured sweaters from RD Style ($72 & up) and jewelry from independent designers are popular buys for the holidays.
Their Marshes Fields & Hills "Southside" and "60643" canvas keychains also make great gifts for neighbors ($19).
Belle Up offers curbside pickup, free local delivery and free shipping on orders over $75.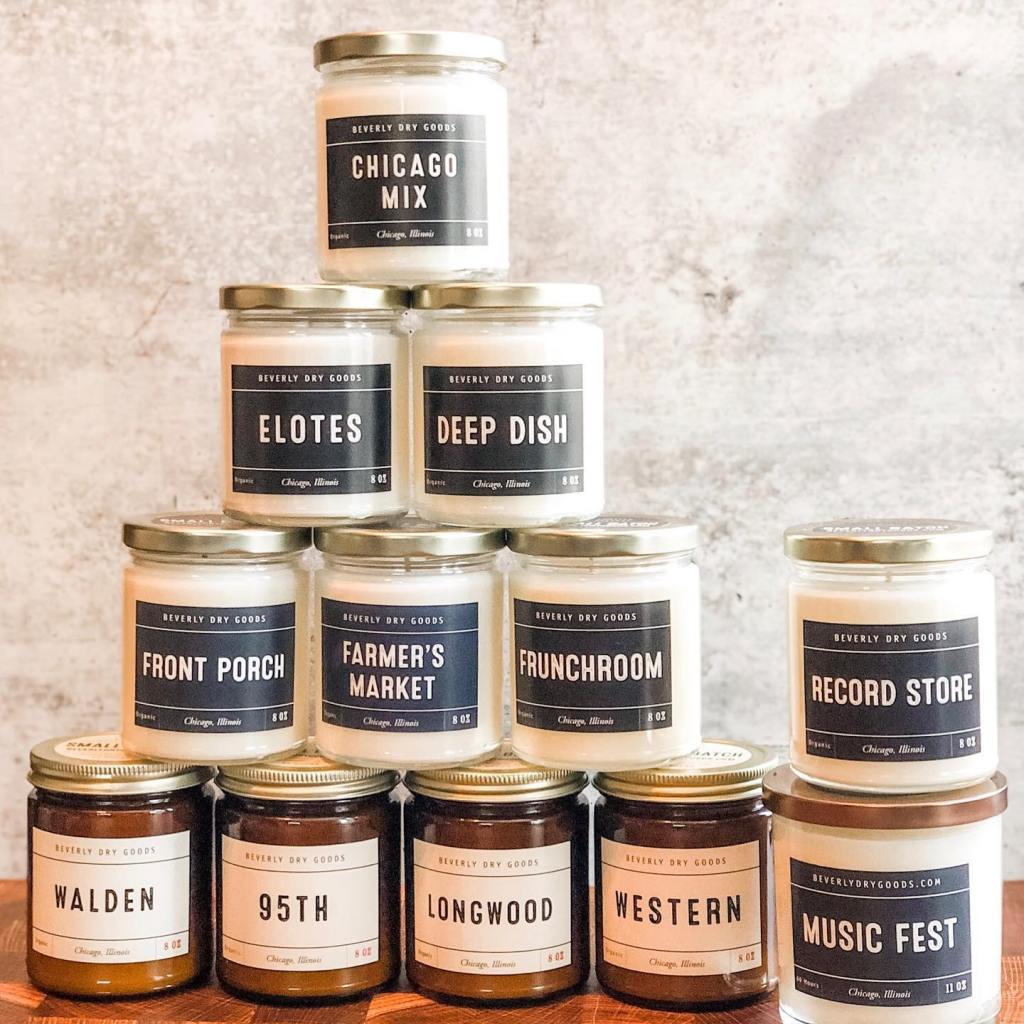 Beverly Dry Goods, 9915 S. Walden Pkwy., Website
Owner Mary Moss launched candle and gift shop Beverly Dry Goods out of the 95th Street Farmers Market before opening a brick-and-mortar store of her own this summer. Their aromatic candles — like the Frunchroom, a floral-and-cotton scent reminiscent of the room we could never go in as kids ($25) — are designed to "celebrate the South Sider in all of us."
Lavender paw balm ($12) and beard bomb palm ($12) will please the dog and man in your life alike.
While you're shopping and 99th and Walden, check out these spots: gift shop Turkey Chicago, custom floral and vintage home shop Oak & Bloom, and urban gardening and plant oasis City Grange.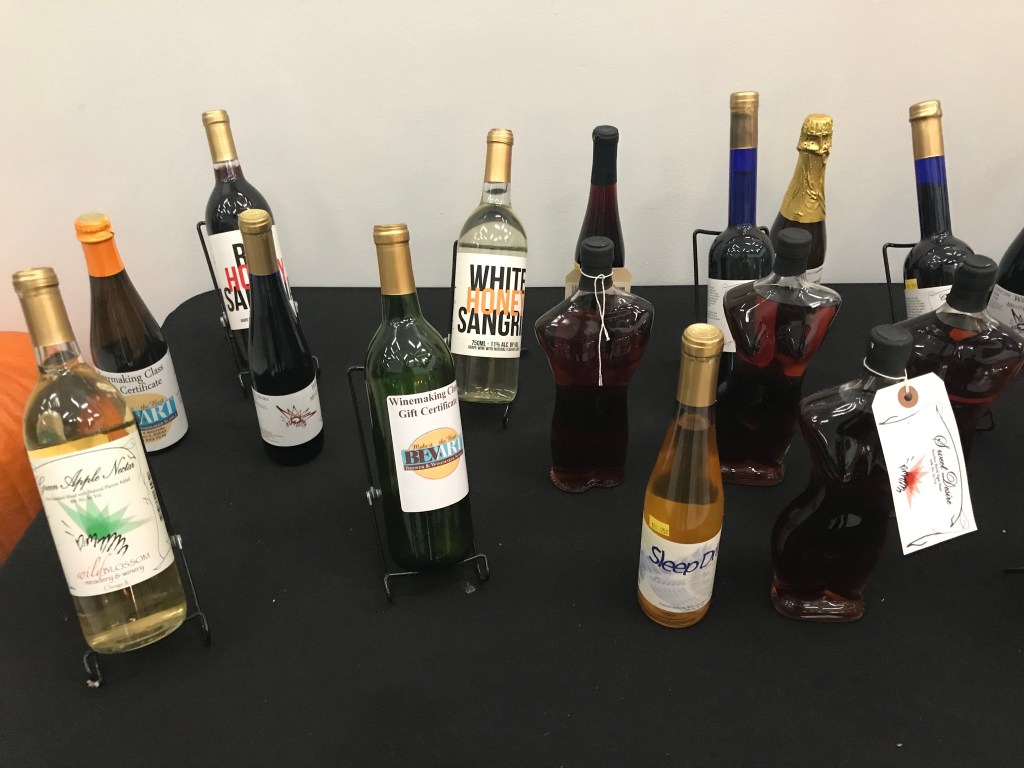 Wild Blossom Meadery, 9030 S. Hermitage Ave., Website
Wild Blossom Meadery, the first Chicago meadery, raises its own bees and produces wine and mead, an alcoholic beverage made by fermenting honey with yeast. 
Manager Cassandra McDaniel said the meadery will continue to host daily bonfires outside on its large patio through winter and sell gift cards online. Folks can purchase mead-making kits from the business online and to-go cocktails ($15) for two drinks in one. She recommends the Ashland Apple with green apple that tastes like a caramel apple martini, the Blackberry Herb made with sparkling blackberry mead, and the Honey Margarita, which has "the perfect hint of autumn in a traditional summer drink."
"We are optimistic about staying open despite a major drop in business," McDaniel said. "If guests are not comfortable coming out, or weather does not permit, please support your local winery by calling and ordering curbside or taking a wine, beer or mead-making class of your own."
Wild Blossom offers curbside pickup and same-day delivery on online orders. 
Morgan Park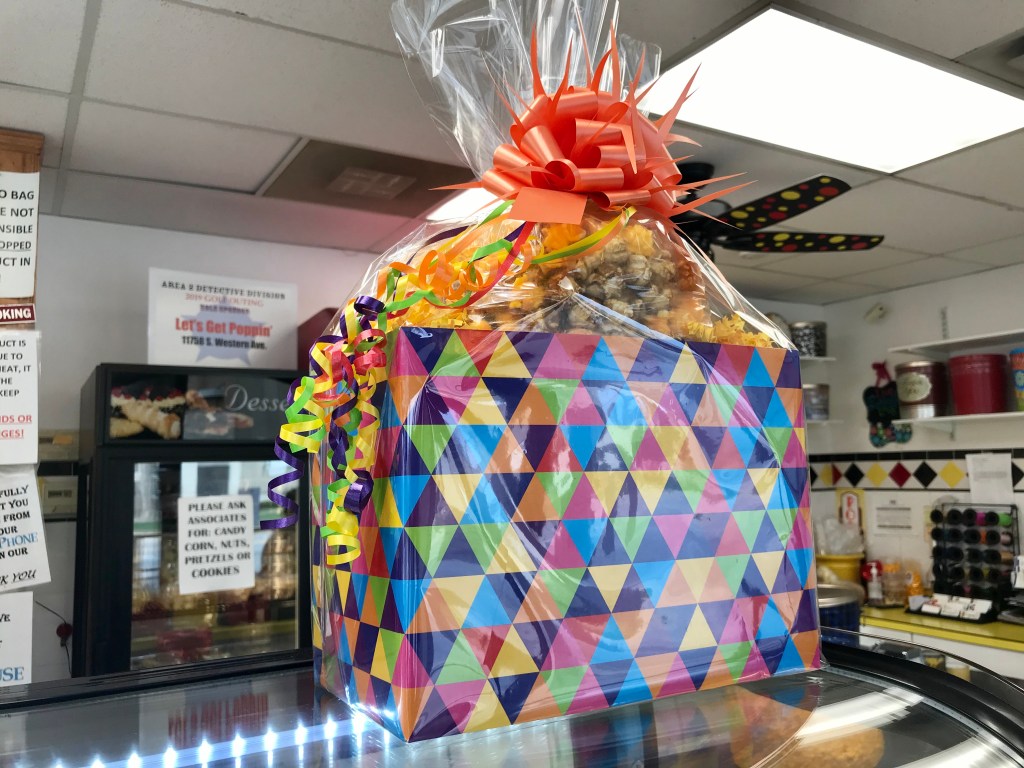 Let's Get Poppin', 11758 S. Western Ave., Website
The Morgan Park family-owned popcorn shop offers a variety of gift baskets to satisfy your popcorn-loving friends and family with 25 different flavors. The most popular ones are the cheesy cheddar and caramel flavors, unsurprisingly, though you can also choose from garlic parmesan, jalapeño red pepper, sour cream, cheesy caramel or cashew caramel. Folks can choose what flavors they want for a large gift basket ($21) or a small basket ($29). The shop also sells gift cards ($25, $50, $100).  
"It rivals Garrets, if not better, I think," Connors said of the shop's popcorn. 
Let's Get Poppin' offers in-store or curbside pickup for online orders.
Sky Lyte Candles, 10723 S. Green St., Website 
Melissa Castillo started Sky Lyte Candles in 2018 out of her Morgan Park home and offers nearly 20 soy-based candles with a hemp wick. When the pandemic hit, she pivoted to online sales, something she wasn't used to. Now, that is her main income, though she said she misses interacting with customers.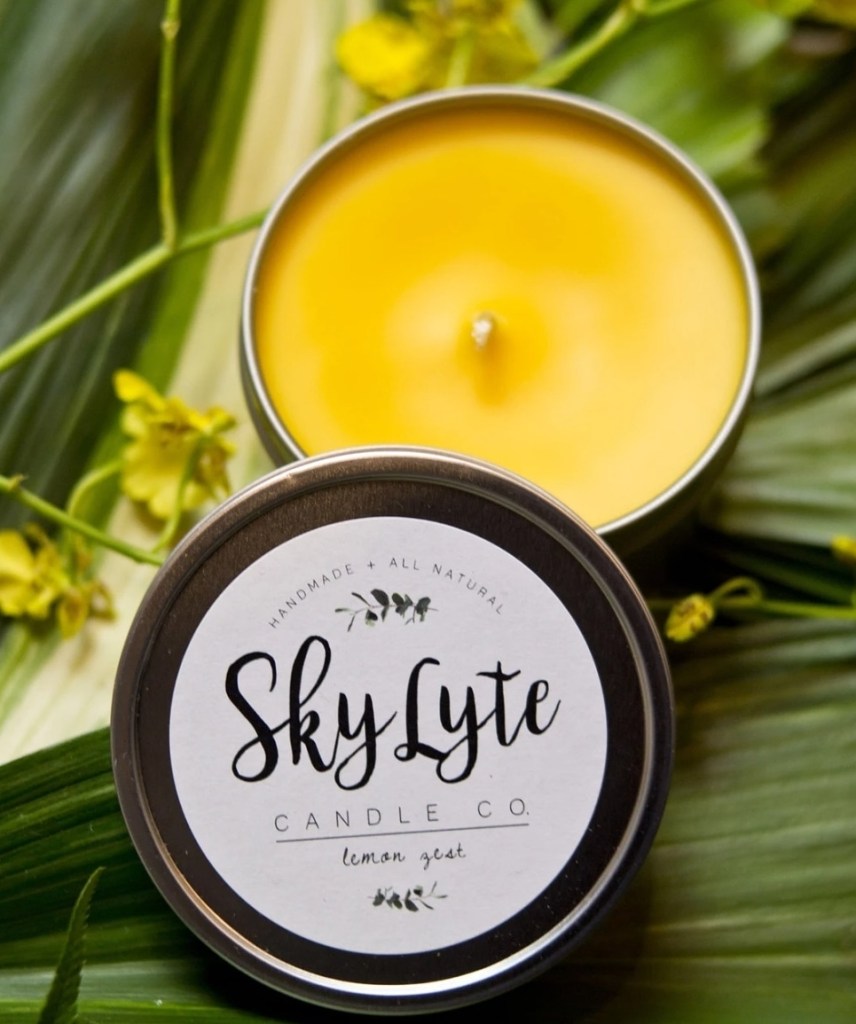 Castillo's candles ($10–$20) can make your home smell like spice cake, lemon zest, coconut, tropical passion bliss, fresh garden scents and more. For the holidays, she is offering a mix and match bundle sale ($50) of three candles. 
She is hopeful to survive the pandemic thanks to partnerships with other local shops, open-air markets and online markets.  
"I am going to try and be the Amazon of Chicago," Castillo said. "I offer free local delivery, anywhere in Chicago so I can chat [with customers] and say thank you."
Sky Lyte offers free delivery and free curbside pickup, as well as appointment-only browsing.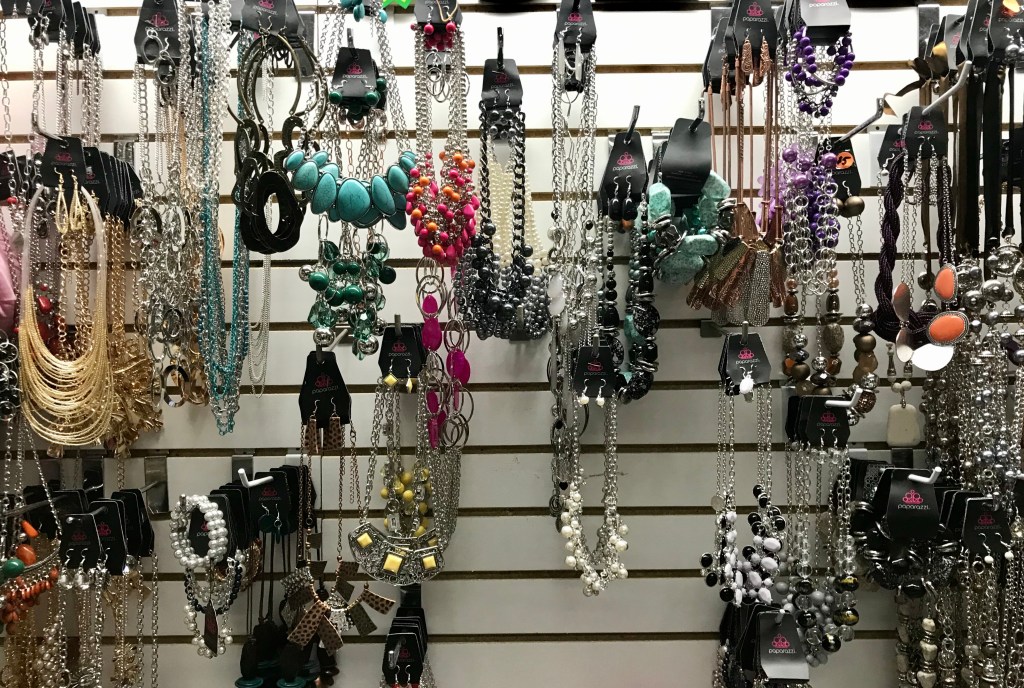 Jazzy Ladies Jewels Boutique, 2261 W. 111th St., Facebook
Rev. Dr. Lynda McClendon, owner of Jazzy Ladies Jewels Boutique opened her shop at the beginning of September and sells jewelry, women's accessories, apparel and a COVID station with masks, disinfecting wipes and hand sanitizer (under $10).
A big Michelle Obama fan, you can find Obama purses ($20) and phone cases ($15) for easy gifts. The shop's top sellers include a president-elect hat that reads, "Biden, 46th President" ($5) a Biden t-shirt ($10) and Black Lives Matter t-shirt ($10), a Black Lives Matter boomer jacket and matching hat ($50) and a Black Lives Matter black hoodie ($39). 
The boutique also sells affordable jewelry ($5), winter gloves and scarves ($10) and legwarmers ($4). 
"When we get you in here, you are surely going to come out with something," McClendon said.
Jazzy Ladies will offer curbside pickup and free delivery in the neighborhood for online orders.
Mount Greenwood
Alternate Reality Comics, 3149 W. 111th St., Website
Longtime Mount Greenwood comic shop Alternate Reality owner Tim Davis said business is at about 85 percent ever since reopening this summer. He can't predict how another shutdown would affect him or if he will make it through the pandemic, as he only relies on foot traffic and regulars who come in for new products that drive sales. 
"Until I'm not open anymore, I'm open," Davis said. "My industry is different than others because I have new products every single week and that's the engine that drives the store." 
Along with new comic book releases ($45–$89), Davis recommends superhero action figures ($14–30), Pokemon cards ($4.50) and mini superhero statues ($24–$75) for gifts. He's also running a Christmas sale on Wednesdays and Sundays until January. Folks can get 20 to 50 percent off select merchandise, such as DC or Marvel, manga, wall art, posters and figurines.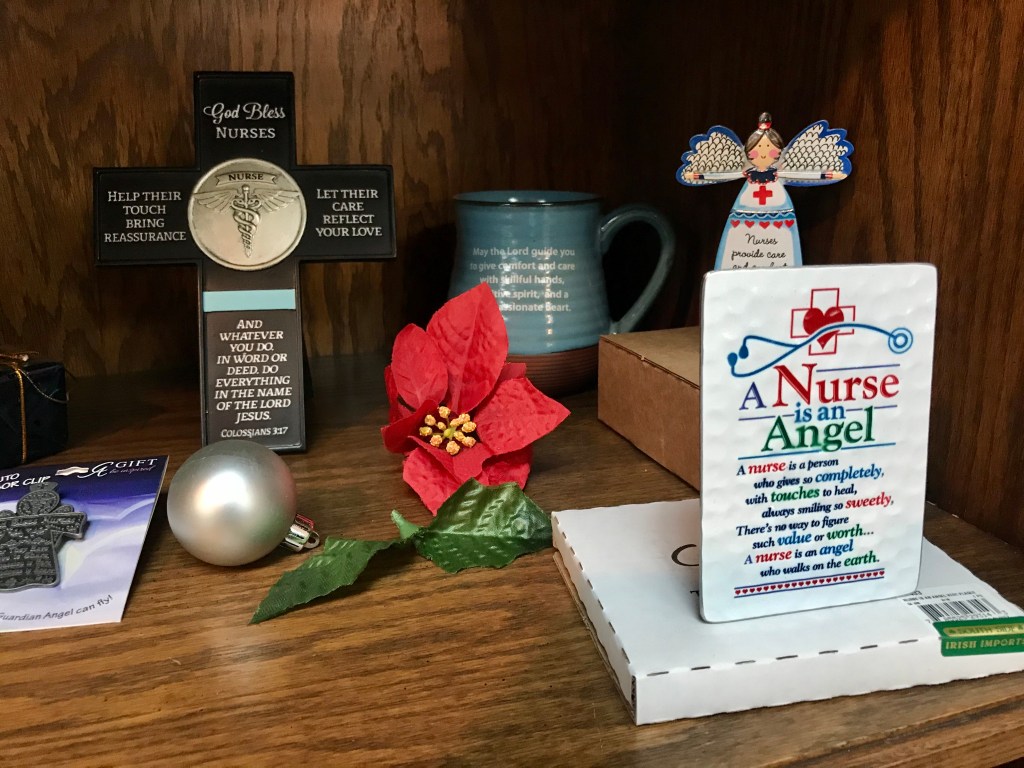 South Side Irish Imports, 3446 W. 111th St., Website
From gifts for the home to baby clothes and religious gifts, South Side Irish Imports has everything to highlight Irish pride. The family-owned gift shop has been around since 1980 and features goods from Ireland, including colorful winter hats ($54) and wool socks ($18). For non-apparel items, kitchen towels ($12), mugs ($16) and Irish gnomes ($9–14) can make good gifts. 
If you want to show your appreciation for nurses and healthcare workers risking their lives during the pandemic, Irish Imports offers plaques and crosses ($14) with religious quotes and a Prayer for a Nurse mug ($13). 
New this year are the store's three facemasks: a white mask with green clovers, a light green mask and a dark green mask with the Chicago flag in the shape of a clover ($30 for three or one for $12). 
South Side Irish Imports offers curbside pickup for orders placed via phone. 
Subscribe to Block Club Chicago. Every dime we make funds reporting from Chicago's neighborhoods.
Already subscribe? Click here to support Block Club with a tax-deductible donation.