CHICAGO — The city will soon redraw its 50 wards — and that process needs to be done in public, rather than in backrooms with secret deals, according to a new alliance of community groups across Chicago.
Influential aldermen have long worked with mayors behind the scenes to carve up ward boundaries in ways that benefit incumbents, punish wayward aldermen and ensure a set number of council seats go to the city's white, Latino and Black populations.
The result is a gerrymandered mishmash of wards that zig-zag the city in strange shapes. Some neighborhoods are represented by as many as six aldermen, leaving residents scrambling to figure out who represents their interests at City Council, the community groups said during a virtual meeting with reporters.
But under Mayor Lori Lightfoot — who vowed to increase transparency at City Hall and called for an independent commission to redraw Chicago's wards when she was campaigning — now is the chance for a truly transparent process, Madeleine Doubek told Block Club. Doubek is the executive director of CHANGE Illinois, one of the groups calling for greater transparency in the redistricting process.
The city can also increase transparency because Ald. Ed Burke (14th), long a beneficiary of confusing redistricting, is busy battling corruption charges, Doubek said.
"The combination of a mayor who has a history of commitment to independent redistricting and the fact that Ald. [Ed] Burke has his hands full dealing with federal corruption charges means that we have our best shot to get something like this done the right way," she said.
The groups hope Lightfoot will fulfill her campaign promise of using an independent citizens commission to redraw the wards, and they want more resources — including money — put toward raising awareness of the redistricting process and getting input from residents.
But in a statement Thursday, Lightfoot's office stopped short of calling for an independent citizens commission to redraw the next ward map. The mayor's office did not answer questions about whether Lightfoot still supports an independent commission.
"As the city moves forward with its redistricting process following the completion of the 2020 Census in three weeks, Mayor Lightfoot remains deeply committed to ensuring Chicago's residents receive nothing less than full and fair representation in the redrawing of the city's 50 ward boundaries," the statement read.
"From end to end, there must be transparency and fulsome engagement with our residents. Mayor Lightfoot is committed to working with the council to ensure that happens."
Doubek said she's "happy to hear" Lightfoot supports a transparent process, but said she hopes the mayor will "uphold her previous commitment to an independent commission."
Doubek and other advocates want the city's upcoming budget to include money for increasing public outreach ahead of the ward redrawing.
"We certainly believe in and have advocated for independent commissions, but at the very least, the bare minimum expectation that we have and everyone in the city of Chicago should have is that the redrawing of the wards happen after meaningful public input in public, in a transparent and accountable way," Doubek said.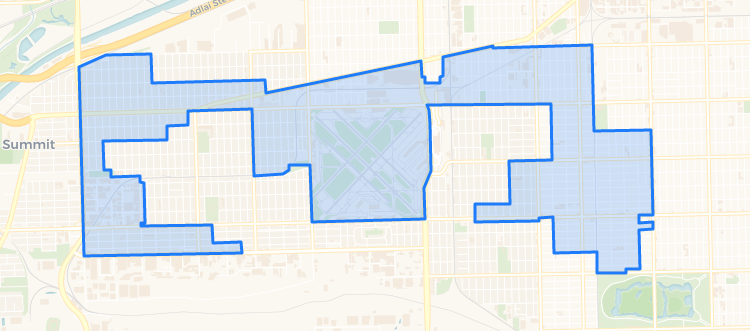 How Redistricting Works
After every census, Chicago is required to redraw its legislative districts to account for changes in population. The city must be separated into 50 contiguous wards, each with roughly the same number of residents.
State law requires City Council to present an ordinance with a ward map by Dec. 1, 2021, but past redistricting fights have led to lengthy court battles that delay the maps.
Even once the dust settles, the new ward map will only go into effect at the next election in 2023. Ward boundaries will remain and current aldermen will represent the wards they were elected to serve until then.
Although each ward must be contiguous, ward redistricting over the decades has resulted in a hodge-podge map that does not align with neighborhood or other geographic boundaries.
The 2nd Ward, led by Ald. Brian Hopkins, resembles a lobster, stretching from the Gold Coast to West Town and heading north along the newly created Lincoln Yards megadevelopment into Lakeview.
RELATED: What The Heck Is Up With The 2nd Ward Map?
Not a single block of the ward now resides inside the 2nd Ward's previous boundaries, when it stretched from the South Loop to the West Loop because of redistricting after the 2010 Census.
It's widely thought the ward was redrawn so drastically to deprive former Ald. Bob Fioretti of his usual constituents and prevent him from being reelected because he was an opponent of then-Mayor Rahm Emanuel.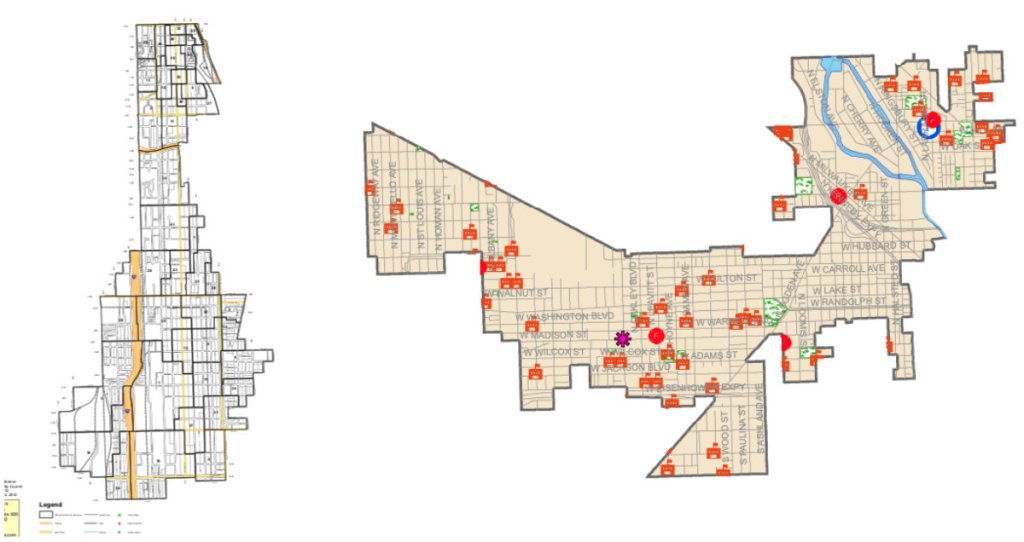 Redistricting can also benefit incumbents.
Burke survived his reelection bid in 2019 despite facing federal corruption charges and heavy criticism. He did not win a majority of the vote in 27 of the 31 electoral precincts in his predominantly Latino, Southwest Side ward.
But he was boosted to victory because he secured more than 70 percent of the vote in four predominantly white precincts isolated in a panhandle that lurches west away from the bulk of the ward, according to the Tribune.
These gerrymandered wards boost incumbents' odds of retaining office and steal power from entire neighborhoods, the community groups argued.
"It makes it extraordinarily challenging for people to really become engaged and get the representation they deserve," Doubek said.
Englewood is carved up into six different wards, comprising varying portions of the 3rd, 6th, 15th, 16th and 20th wards.
Rodney Johnson, president of One Health Englewood, said splitting Englewood in this way is "like disenfranchisement by design," because the majority of people who live in five of those wards actually live outside the neighborhood.
In the 3rd Ward — which stretches from South Loop and incorporates several South Side neighborhoods near the Dan Ryan — just a tiny chunk of that includes Englewood.
"That means you have people from outside the community making decisions on what's happening inside of the community," he said.
Johnson added Englewood is served by six wards but only one police district.
"The attention becomes more about what's happening with crime than actual political representation," he said.
Andy Kang, executive director of Asian Americans Advancing Justice, said Asian Americans are the fastest growing demographic in Chicago. But there are no Asian Americans on City Council — even though there are large Asian communities in the Argyle Corridor in Uptown, along Devon Avenue in West Ridge and in Chinatown.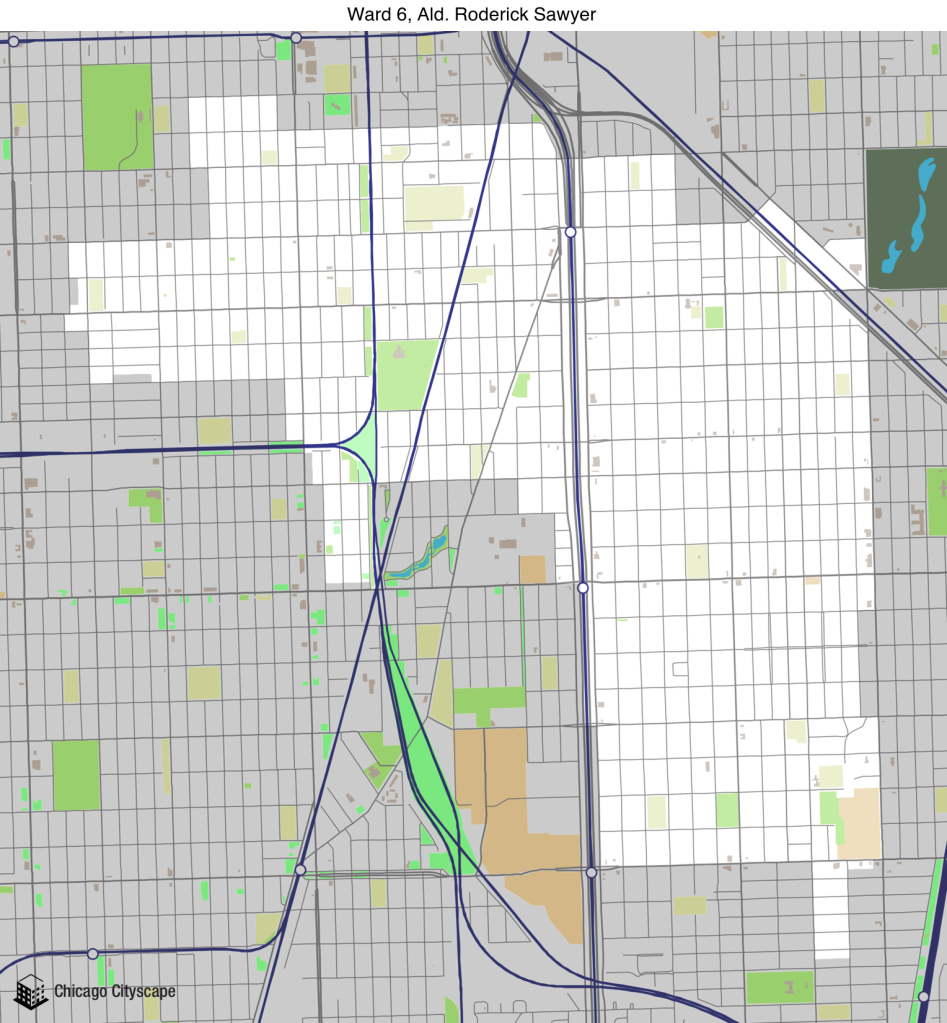 Increasing Transparency
Kang said public outreach during the last redistricting process in 2011 only included "perfunctory" public meetings before the real decisions were made in secret deals at City Hall.
"We all have issues that we would like to see get addressed, whether it's affordable housing, better schools, public safety, language access issues … but none of that will happen if we don't continue to move towards greater accountability by our City Council," he said.
To ensure the city receives adequate community input, the city needs to "ensure that every corner of the city knows about this process and has an opportunity to participate and engage," Doubek said.
The proverbial "backroom deal" is not just a catchy cliche, Kang warned.
"That's exactly what happened last time and has been our city's history. All of these critical decisions that impact all of our neighborhoods, being made by a select number of people away from everybody else, … that's not democracy at its best," he said.
"Let's have these conversations out in the open, so that people can understand how these decisions are coming about and also actively participate in them."
Joining CHANGE Illinois in the call for transparency were the League of Women Voters, Common Cause Illinois, Chicago Urban League, Coalition for Better Chinese American Community, Latino Policy Forum, Worker Center for Racial Justice, Metropolitan Planning Council, Asian Americans Advancing Justice-Chicago, One Health Englewood, Illinois Muslim Civic Coalition, and Increase the Peace.
This story was produced by Block Club Chicago, a nonprofit newsroom focused on Chicago's neighborhoods, and the Better Government Association, a nonpartisan watchdog organization.
The "Lens On Lightfoot" project is a collaboration of seven Chicago newsrooms examining the first year of Mayor Lori Lightfoot's administration. Partners are the BGA, Block Club Chicago, Chalkbeat Chicago, The Chicago Reporter, The Daily Line, La Raza and The TRiiBE. It is managed by the Institute for Nonprofit News.
Do stories like this matter to you? Subscribe to Block Club Chicago. Every dime we make funds reporting from Chicago's neighborhoods.
Already subscribe? Click here to support Block Club with a tax-deductible donation.