NORWOOD PARK — For 23 years, Kathy Choporis taught preschool children about music, culture, the importance of fire safety and more at White Steeple Preschool in Norwood Park. 
Now, all of those memories sit in boxes full of photo albums, old art projects, teacher gifts and posters. The preschool closed unexpectedly at the end of August after nearly 60 years in the neighborhood.
The school was housed in the Presbyterian Church of Norwood Park, which was built in 1960 at 5849 N. Nina Ave. It was owned by the Meditation Center of Chicago, which bought the property from the church in 2010. 
Originally named the Norwood Park Preschool, the name changed to White Steeple Preschool in 1977, teachers said. 
For Choporis, who was the director of the preschool and the longest-serving teacher, the abrupt closure was shocking and hurtful. 
"It felt like my whole world fell apart, or what I knew my world as," Choporis said. "But you go with the flow sometimes. I have been home taking care of my 100-year-old mom. I have become her caregiver. But I miss the kids. I miss it."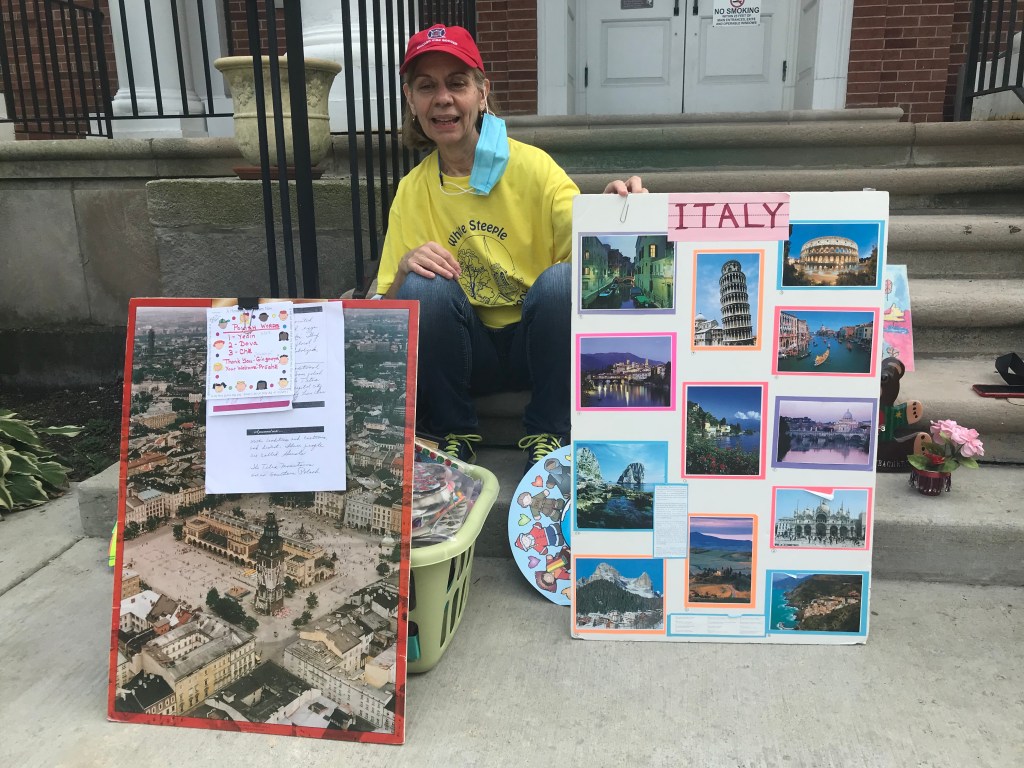 School was set to start Sept. 8 with coronavirus safety guidelines, but school owners told Choporis and the three other teachers they were concerned about the area's rise in virus cases, she said. They pushed the opening back.
On Aug. 27, staff received an email saying the center had decided to close the school due to financial issues. Teachers had less than two weeks to clean out their classrooms and turn in their keys, according to the email.
"The MCC committee has closely monitored school financial security since 2018. In 2020, we finally launched the full-day program with the hope to increase and strengthen financial stabilization," read the letter sent to staff by the liaison between the center and the school.
"Unfortunately, the novel COVID-19 pandemic has made new protocols and procedures that skyrocketed unexpected operational and management costs. In the meantime, MCC also has financial hardship that can no longer support."
The letter ended by saying the committee hopes to "find a future source of funds and return to our operations" if it's possible in the future. 
Michelle Kane, who taught at the preschool for 16 years, said the closure came as a disappointment and has forced her to look for a new job. The lack of a personal note about the closing — and overall lack of communication — makes the closing especially hard to swallow, she said.
"For me, I was shocked and disappointed because I thought we had a relationship with some of" the owners, Kane said.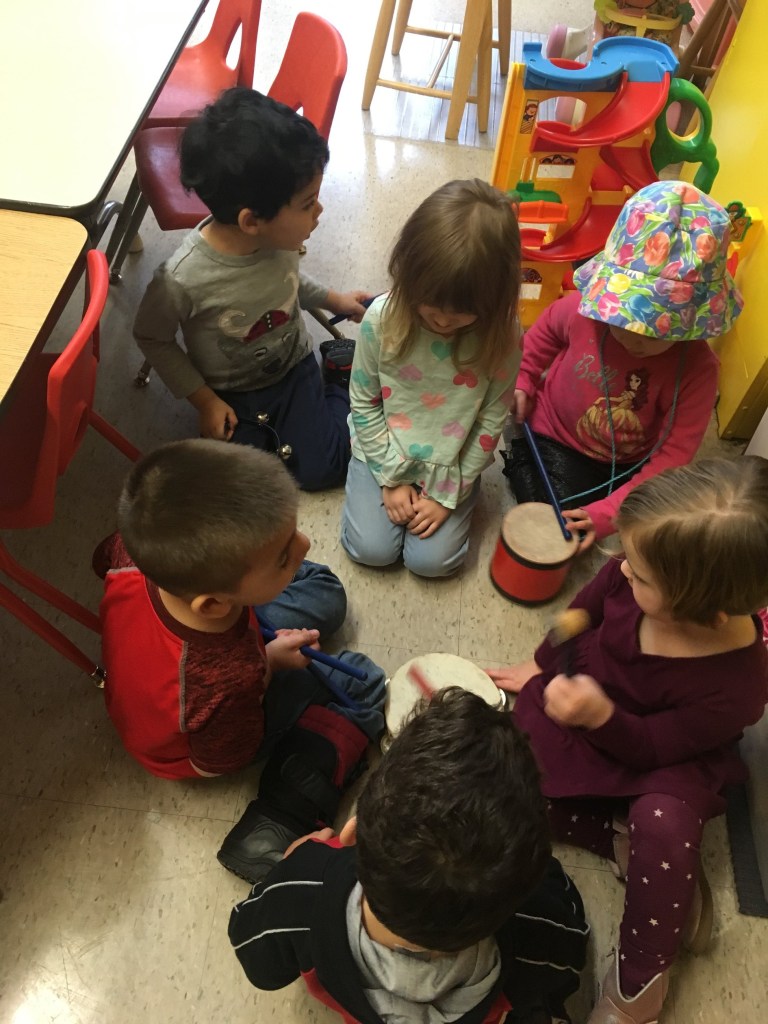 'There Are Questions And There's No One To Ask'
Choporis and Kane said the reasons for closing don't add up. The Meditation Center had invested money into a full-day preschool program, bought furniture to make it easier for children to spread out and adhere to COVID guidelines, bought new cots and remodeled the kitchen to have a bigger sink so teachers could serve lunch.
"It's another shocking aspect: Why were they putting so much money to get ready for opening for a full day to just … stop?" Kane said. "It is a pandemic, so I try to be more positive about it, but there are questions and there's no one to ask questions to."
Kane said she has reached out for answers but has not received a direct response. The communication seems to have stopped suddenly after they were informed about the closure, she said. 
The liaison for the Meditation Center did not reply to Block Club's repeated requests for comment.
Parents had similar frustrations over the closing. Kane said some reached out to her about when school would start, saying they never received a letter from the Mediation Center about closing. Some were confused why their tuition checks bounced back. 
Shannon, a stay-at-home parent who did not want her last name published, said she first received communication from the school owners in August about the postponed opening date and then received a letter Aug. 28 about the closing. 
She said she was disappointed about how the announcement was handled, especially given how close it was to the school start date.
"It's stressful. How am I supposed to find a new school in that quick of time in the times we are in?" Shannon said.
Between her three children, this would have been her family's sixth year attending White Steeple. She said her 4-year-old son was looking forward to going back to school, especially since it was his last year. 
Because of the pandemic and White Steeple's closing, Shannon is trying to juggle her children's remote learning schedules plus be a preschool teacher to her youngest son. 
"The teachers are the reason we stayed at the school," she said. "It was not a cheap school to go to, but it was a great teaching school." 
Families paid $2,070 per year to send their children to the school for two days per week, 2.5 hours per day for nine months, one parent said.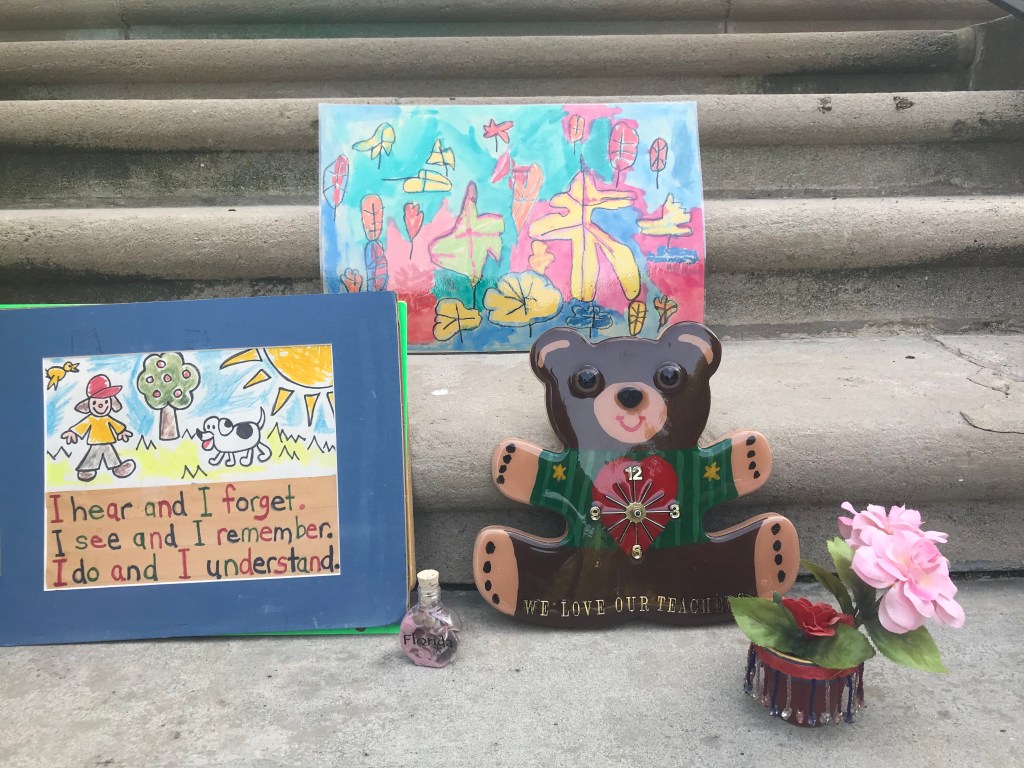 The preschool mostly served local families with parents who are first responders. Teachers described it as a tightknit community of parents, alumni and children.
White Steeple served about 50 families per year and operated on two half-day programs. In the summers, it served as a day care and camp for older children. 
The community and alumni network is what Choporis and Kane will miss about the school. Choporis said she is still coming to grips with not seeing the kids every day but knows she's not done teaching. 
"I am trying to put a resume together," Choporis said. "My mother worked until she was 80 years old, and I think that's something for the longevity she has. So, I want to continue and keep active as much as possible."
Stephanie Choporis, Kathy Choporis' daughter and a preschool alumna, created an email address for parents, alumni and teachers to submit stories and memories they have about the school, since its website and social media pages were deleted shortly after the closing. 
"I know how much White Steeple meant to the teachers, and I know how much it meant to the families who attended. And now, it's suddenly gone, with virtually no online presence," Stephanie Choporis said. "I figured the staff would love to hear from people with whom they've lost touch. There are more than 50 years worth of stories here."
If you have a White Steeple memory you'd like to share, you can email whitesteeplestories@gmail.com.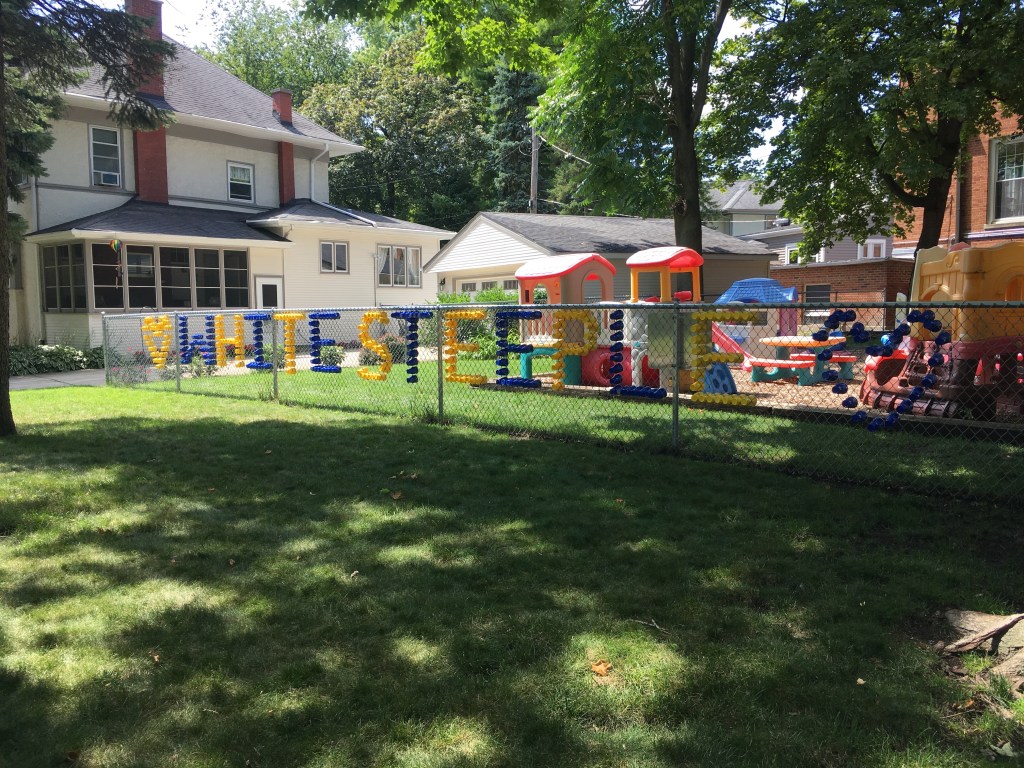 Subscribe to Block Club Chicago. Every dime we make funds reporting from Chicago's neighborhoods.
Already subscribe? Click here to support Block Club with a tax-deductible donation.