CHICAGO — Parking space-sized cabins and heated tables could be coming to bars and restaurants in the city this winter.
Officials picked those plans as the winners of the Winter Design Challenge, a competition to come up with ideas for how restaurants can continue serving people during Chicago's chilly, snowy winters — and while facing indoor capacity restrictions due to the coronavirus pandemic.
Two of the winning plans, dubbed Cozy Cabins and Block Party, have similar ideas: Businesses can set up outdoor structures where patrons can eat and drink while being protected from the elements. The structures would be relatively small, serving individual parties so customers wouldn't have to worry as much about coronavirus spreading from other groups.
The cabins would fit into the size of a parking space and would have transparent windows so diners can feel like they're part of the community while social distancing, according to the idea.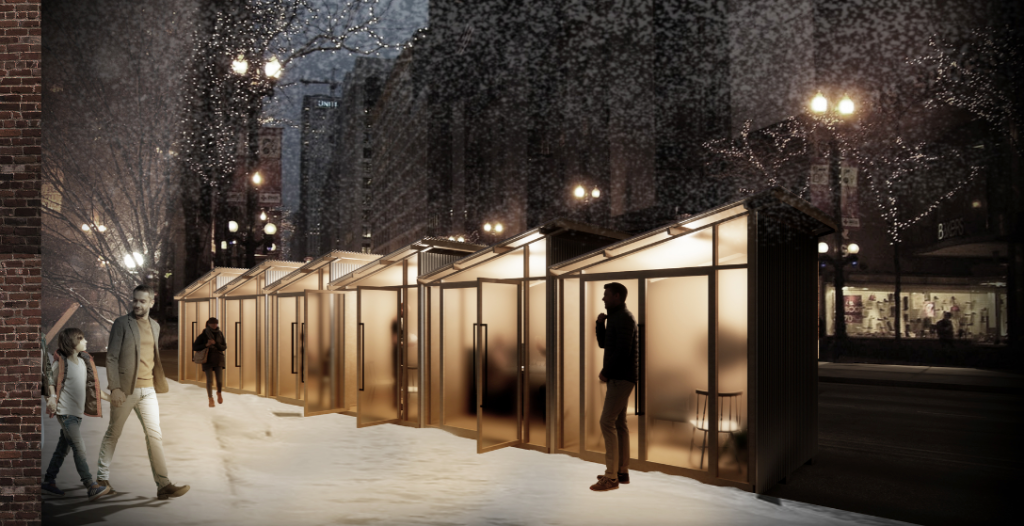 The blocks could be put in parking lanes, small parks and extended sidewalks. The basic block would seat two people, but more blocks could be put next to each other to serve larger parties.
"We are excited to have had the chance to reimagine our public spaces and provide Chicagoans an opportunity to experience the city in a fun and unique way. Chicago has always been a resilient city when faced with difficult times," Neil Reindel, who proposed the Block Party idea, said in a Mayor's Office news release. Reindel designed the idea with Flo Mettetal.
The third winning plan, called Heated Tables, proposes using modified forms of Japanese kotatsu to warm patrons. With that idea, businesses would add inexpensive heating elements and blankets to tables to keep customers warm while they're sitting outside.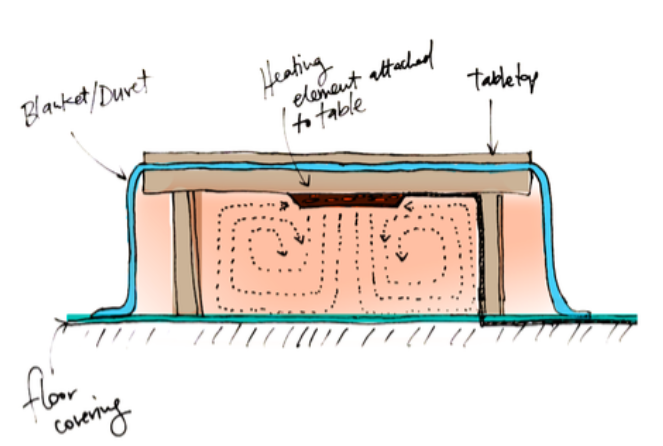 The winners will each get $5,000 and will see their ideas put to the test at local restaurants during a pilot program. The Illinois Restaurant Association will choose which restaurants get to try the prototypes.
Officials hope the ideas can help restaurants and bars stay afloat this winter.
"As we approach the winter months and adapt our COVID-19 response accordingly, we owe it to our restaurants to make sure they have what they need to continue keeping their doors open and serving their communities," Mayor Lori Lightfoot said in the news release.
All of the ideas are flexible and can be used to expand outdoor dining options, with the structures and heated tables able to be set up in sidewalk cafes, outdoor patios and other spaces, according to the Mayor's Office.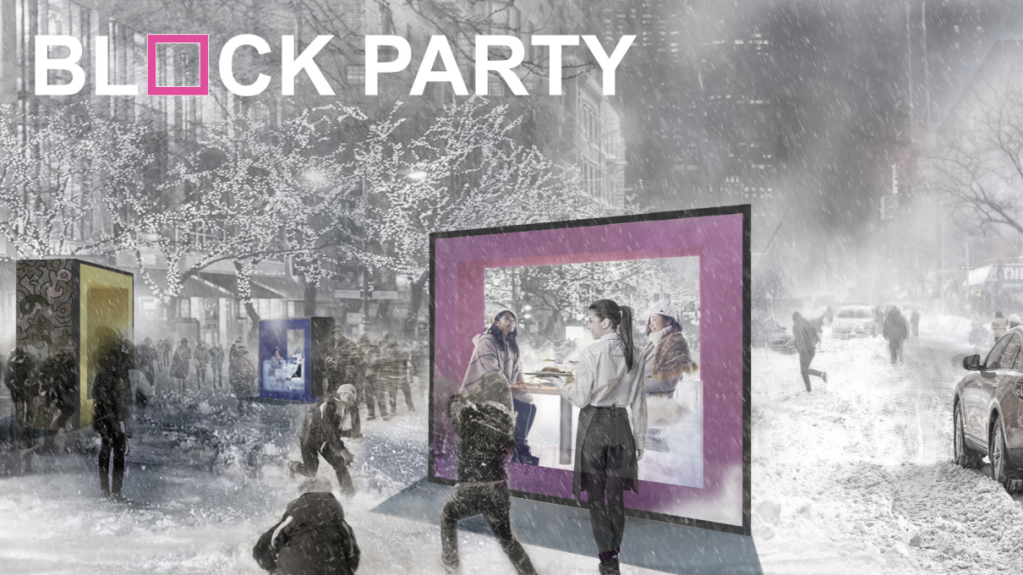 Many bars and restaurants already closed or are struggling due to the pandemic; even now that they're reopened, they face strict indoor capacity limits.
Due to those restrictions, many places have opened or expanded their outdoor seating options. But it will be harder to offer those during Chicago's famously cold, snowy winters, which could put another strain on businesses.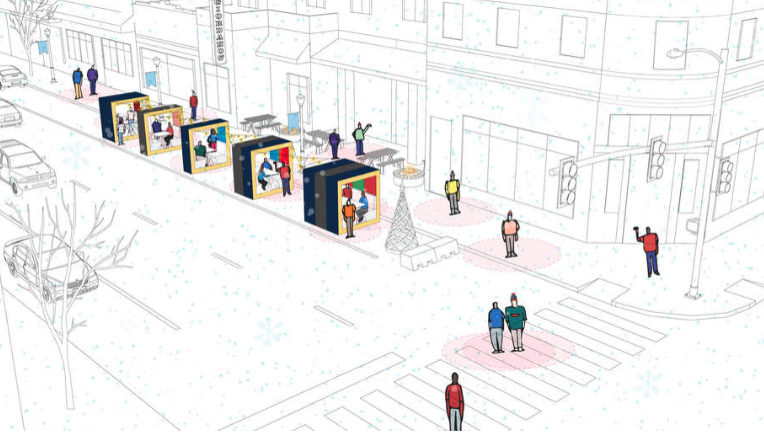 More than 640 ideas were submitted to the contest, and 26 made it final consideration. Judges then chose the winners based on the feasibility, innovation, cost efficiency, safety and functionality of the ideas, according to the news release.
Block Club Chicago's coronavirus coverage is free for all readers. Block Club is an independent, 501(c)(3), journalist-run newsroom.
Subscribe to Block Club Chicago. Every dime we make funds reporting from Chicago's neighborhoods.
Already subscribe? Click here to support Block Club with a tax-deductible donation.