GARFIELD PARK — A national nonprofit is awarding grants to neighborhood groups doing community-driven projects in the city — and the deadline to apply is soon.
Now in its 27th year, LISC Chicago's Chicago Neighborhood Development Awards recognize excellence in community development, personal achievements of neighborhood leaders and architecture.
Awards will be given for creative placemaking, outstanding community plan, healthy communities, outstanding nonprofit neighborhood real estate project, affordable rental housing preservation, for-profit neighborhood real estate project and power of community.
Most of the awards come with a $15,000 grant.
Applications are due 5 p.m. Thursday, Oct. 15. To apply and find out more information on project eligibility, click here.
Special Grant Supports Nonprofits During Pandemic
The 2020 Chicago Neighborhood Development Awards ceremony was held virtually in the spring due to the pandemic.
LISC had already raised money for an in-person celebration before the pandemic made that unfeasible. Organizers converted the money they would have spent on the party to fund more neighborhood projects, creating $75,000 worth of special grants for four programs.
Firebird Community Arts in Garfield Park received a grant in recognition of programs that use glassblowing and ceramics as a medium for healing trauma.
Brave Space Alliance, the city's first Black- and trans-led LGBTQ Center located on the South Side, received a grant to support their resources, programming and services for LGBTQ individuals on the South and West sides.
Mujeres Latinas en Acción received a grant to support its comprehensive social services and advocacy initiatives serving Latinas that promote non-violence, reproductive health and leadership development.
Southside Community Federal Credit Union, a credit union owned and managed by its members, received a grant to support its work to equalize economic power and to fight poverty by improving financial literacy and providing access to credit and savings services.
"We really wanted to help see them grow to the next level and to keep providing important services they do in neighborhoods," said Caroline Goldstein, deputy director at LISC. "The hope is to help those organizations become the next generation Chicago Neighborhood Development Award winners."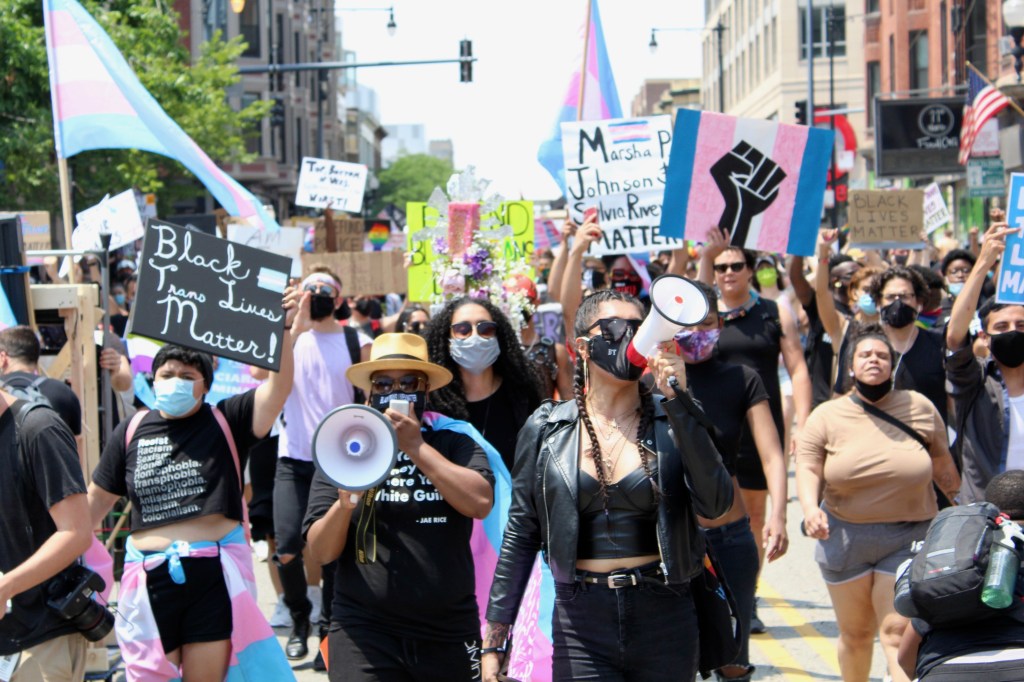 Hatchery Chicago, a food incubator and production facility in Garfield Park, was recognized as an exceptional nonprofit real estate project, and the Austin Quality of Life Plan, recognized as an outstanding community plan, were award winners earlier this year.
RELATED: West Side Projects Win Recognition At Neighborhood Development Awards
Firebird Community Arts applied for the awards twice in the past, Goldstein said. During site visits evaluating them for the award, LISC volunteers identified the arts organization as a rising star.
"They were top on the list for me because just the great feedback that I've gotten about their creativity, how engaged they are with the clients and the real need they're responding to by using art to help people heal from trauma," Goldstein said.
Like many organizations, Firebird Community Arts has had to pivot to address the uprisings against police violence and provide relief to those impacted by the pandemic. The special grant will help the nonprofit continue to give young people a place to manage their mental health while also directly responding to other community needs, such as food and hygiene products, Reyes said.
"The thread between all of the awards is community engagement and responding to community need and vision," Goldstein said.
The arts organization's signature program, Project FIRE, is a partnership with hospital-based violence intervention service, Healing Hurt People.
Young people recovering from gun violence are recruited into Project Fire, where they are offered trauma training and group discussions led by social workers to help them process their mental, physical and emotional trauma.
Blowing glass in the hot shop is used as a creative outlet to deepen those conversations about trauma by building relationships and finding trust with others who have similar experiences, said Marine Tempels Black, of Firebird Community Arts.
"They have to be working together in a very focused situation, and that requires a lot of trust in other people for safety," Tempels Black said. "So it's a very powerful tool for building trust and relationships there, which then helps people feel … more open to sharing."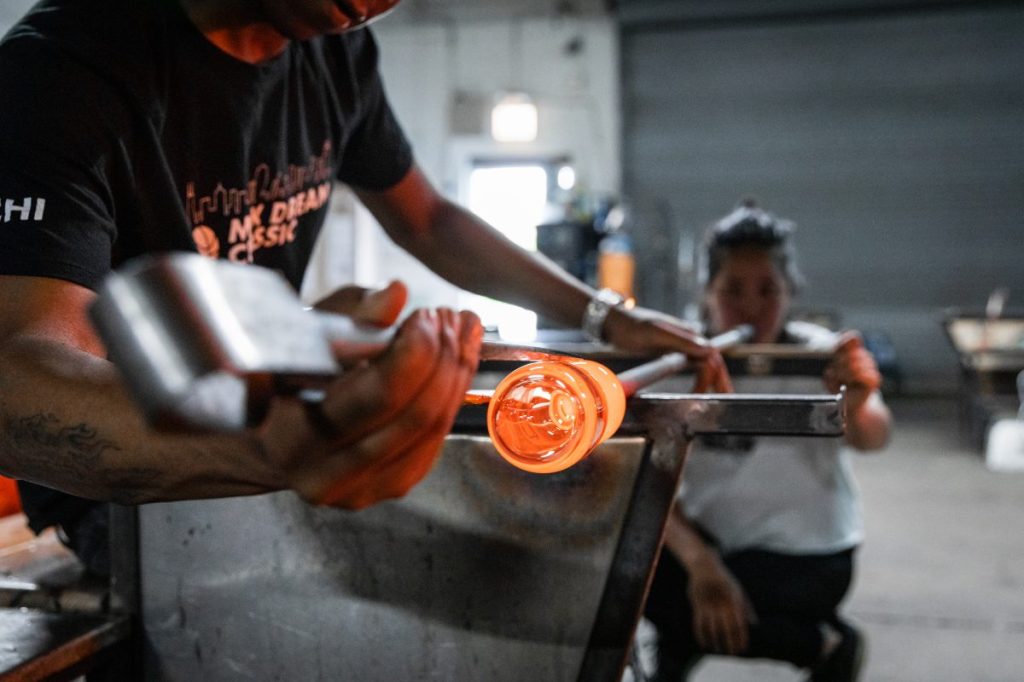 Project FIRE also offers employment opportunities for the young people who have completed the program by allowing them to teach glassblowing skills, opening up career pathways in the arts.
The connectivity built between community members and the relationship-building approach used by Firebird Community Arts can move the needle on community trauma and street violence, said Executive Director Karen Reyes.
The program can be a model for how projects dealing with violence and racial injustice can be "the alternative to some of the structures that have been most problematic and … inequitable in our society," Reyes said.
Founded in 1979, LISC works to forge inclusive communities across America. The organization has invested $20 billion to build or rehab 400,500 affordable homes and apartments and develop 66.8 million square feet of retail, community and educational space.
Pascal Sabino is a Report for America corps member covering Austin, North Lawndale and Garfield Park for Block Club Chicago.
Block Club Chicago's coronavirus coverage is free for all readers. Block Club is an independent, 501(c)(3), journalist-run newsroom.
Subscribe to Block Club Chicago. Every dime we make funds reporting from Chicago's neighborhoods.
Already subscribe? Click here to support Block Club with a tax-deductible donation.